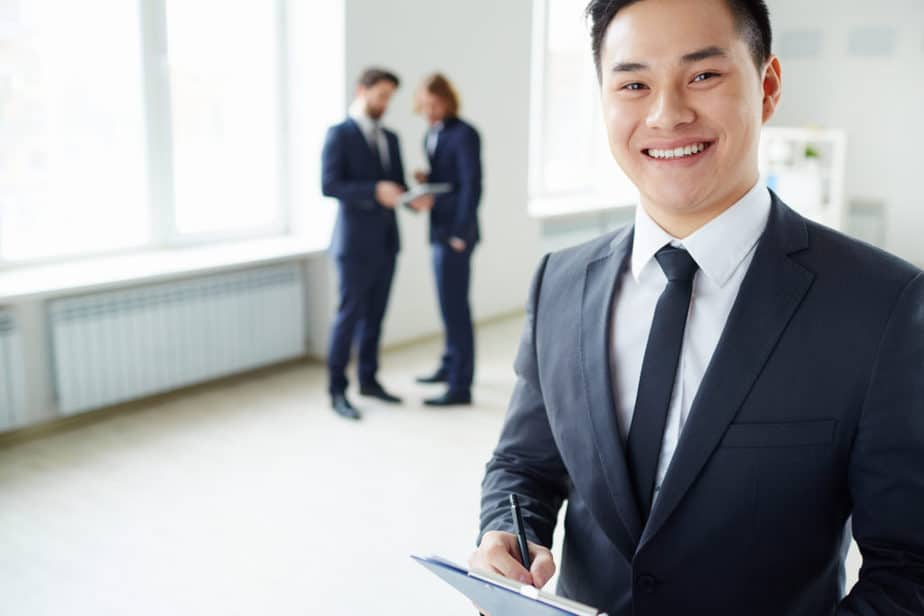 A Portfolio Manager deals with all the aspects of an investment portfolio. The portfolio Manager's work is broad and challenging. They formulate and manage the investment strategy as per the client's needs and use appropriate investment products or securities to implement those strategies. But it's not an easy career option, and you need to follow proper steps to become a portfolio manager. How to Become a Portfolio Manager?
To become a portfolio manager, you need to get at least a bachelor's degree in finance. Or you can acquire a bachelor's in a related field such as business administration, economics, financial accounting, or mathematics. Along with it, you have to gain proper knowledge, experience, certifications, and a Master's degree to broaden your chances of becoming a portfolio manager.
If you are interested in financial markets and want to become a portfolio manager, we will help with all the details. But first, let's understand the basics of a portfolio, management, and portfolio management. 
Portfolio 
A portfolio is a group of various financial instruments. It includes financial bonds, company shares, equity stocks, mutual funds, sovereign bonds, debt instruments issued by governments or companies, cash equivalents such as gold, etc. Maintaining a mixed portfolio helps to neutralize the risk factors. 
Management 
Management includes the organization and administration of various activities to achieve the organization's objectives. It includes preparing the organization's strategy and coordinating with the other members of organizations to achieve the set goals. 
Portfolio Management 
Portfolio Management works to help the clients in choosing the best available financial instrument available in the market. The financial instrument should provide the best rate of return as per the risk taken, and it will mitigate the risk. Portfolio Managers handle the work of portfolio management. 
What is the Job of a Portfolio Manager? 
The work of a Portfolio manager is diverse and involves lots of work. They make financial decisions for financial assets that come under a portfolio. A Portfolio Manager handles the investment decisions of big businesses rather than individuals. It includes Insurance Funds, Banks, building societies, mutual funds, management firms, etc. 
As a Portfolio Manager, it's your responsibility to make investment decisions to achieve financial goals stated under the investment policy statement. To make these decisions, you need to constantly check the financial market status, find opportunities, keep track of the latest events, and observe investment trends.
Mostly, Portfolio Managers follow the predetermined strategies for investment. Investment Policy Statement(IPS) states these strategies that help you in achieving clients' investment objectives. 
It is the responsibility of portfolio managers to balance the portfolio and keep its performance close to the target. Overperformance indicates the involvement of high risk, and portfolio managers need to make decisions under the risk parameters. They work closely with a team of analysts to discuss the current market developments and trends of related recent events. 
 Portfolio Managers oversee all the trading activities and take final decisions on the securities involved. It means they take responsibility for deciding the assets and when to buy or sell them. Before that, they perform complete research on the securities and the institutions issuing them. It assures a lesser chance of facing the risk. 
Apart from that, portfolio Managers often conduct meetings with potential or high-level investors either in person or over the online platform and phone. Many financial media conduct interviews with established portfolio managers on the latest happenings in the financial markets globally. Some famous financial media are Financial Times, The Wall Street Journal, CNBC, or The Economist. It gives publicity to the investment vehicles they manage and benefits the firms with which they work. 
Factors affecting the position of Portfolio Managers:- 
The role of portfolio manager varies with the organization and its work. While some organizations call portfolio managers fund managers, others offer the position of chief investment officer. Let's see the different factors affecting the position of Portfolio Managers:- 
Size of funds: 
Fund size acts as the prime factor for determining the position of portfolio managers. They either manage assets of large asset management institutions or small individual funds. 
Portfolio Managers who manage small fund assets are called fund managers. While the managers who look after the funds of the large fund management institutions are known as Portfolio Managers. Those who manage the capital of banks or organizations with a large endowment like colleges get referred to as Chief Investment Officers. 
Type of Investment Vehicle used: 
The primary role of Portfolio Managers is to manage the assets of their investment vehicle.  Although the work is the same as management, the investment vehicles vary. It contains institutional funds, hedge funds, mutual funds products, pension funds, trust, and community or high net worth investment pools. 
Different portfolio managers get specialized in various investment vehicles. Some work with fixed investment vehicles, others manage equity.  
Style of Investing: 
Apart from specializing in operating equity and fixed investment vehicles, portfolio managers also specialize in the style of investing. You can get specialized in domestic or international fund investing, small or large-cap specialties, hedging techniques, and growth and value system of management.  
How to Become a Portfolio Manager? 
The way to reach the position of Portfolio Manager is long and full of hard work. You need to get proper education and experience to achieve it. If you want to become a portfolio manager,  we are here with the detailed steps for helping you.  
 Acquire a Bachelor's Degree 
 You can start your journey by acquiring a bachelor's degree with a financial background. You can get a bachelor's in business administration, economics, financial accounting, or mathematics. Private Investment Firms or Banks look for graduates with the knowledge of risk management, finance, or accounting. Other subjects like statistics, engineering, and physics will develop your analytical and quantitative skills.  
Get Internship 
 Along with graduation, you can hone your skills for portfolio manager by getting an internship. Start researching the firms offering internships in finance and applying to them. These internships act as an incredible opportunity to understand the working of portfolio managers, tasks involved in portfolio management, or how firms make investment decisions. 
Internships also help with building contacts and networks with big organizations. You will get the opportunity to create a good relationship with your employer and other interns. You can create a list of employees and the team members that will guide you to find the right job. Many times,  firms hire interns after the completion of the internship. 
Get Financial Analyst Job 
 To get into the position of Portfolio Manager, you need to get an entry-level job in a financial company. Most firms offer financial analyst jobs to the newly graduates. Financial Analyst positions are popular and comparative, allowing you to prove yourself. Start by creating an impressive resume that will set you apart from other candidates. Add some skills and experiences that you gathered in the same field. 
If you get selected, start with the preparation for the interview in advance. Create a list of things that will set you apart in this field. Make sure to list everything that you want to let your potential employer know. Your answer needs to be unique and should reflect the company's value. After getting hired, take advantage of every opportunity to reflect your value to the company. 
Earn a Master's Degree 
 Nowadays, many employers look for individuals with Master's degrees. Most of the portfolio managers hold MBA degrees in finance. You can go for an MBA in finance or another related field like business administration and economics. Or you can take a Masters of Science degree in finance. Some Universities offer Master's Programs in Stock Management specific courses. Although a master's degree is not necessary for an entry-level position, it can benefit you later in your career to secure a higher position. 
A masters' degree helps you in securing a position as a senior analyst. As a senior financial analyst, you get to work on investments by producing reports or giving recommendations on particular securities under the supervision of the portfolio manager, manage the working of junior analysts, obtain specialists in specific securities, conduct and update research, interact with experts and give a recommendation to the clients. All these help you in becoming a Portfolio Manager.
Work your way up 
Before handling the position of portfolio manager, you need to prove yourself worthy of that position. That is the reason why most portfolio managers start with the job of financial analysts. After securing a position as a financial or research analyst, you need to work for a period of four to seven years in this position. The role of analyst helps you in getting trained for the position of portfolio manager. You will understand the basic structure of 'how to make crucial decisions ( like buying and selling of securities) and help in determining the factors affecting those critical decisions. 
Earn Certification 
After gaining some experience as a financial analyst, you need to improve your resume and prepare yourself for your dream job. One of the best ways to gain experience and advance in your career is getting a CFA designation. Chartered Financial Analyst (CFA) charter is one of the most popular and prominent professional certifications to become a portfolio manager.
CFA Institute offers this certification to the financial analyst who has a bachelor's degree and around four years of experience in the field.  It's a three-level examination and requires 300 hours per level. It can be challenging, but you can have better chances than other financial analysts. 
Other certification and Licenses
Although CFA acts as a prominent certification for aspiring portfolio managers, you need to acquire a few other licenses and certificates. 
To work as a portfolio manager, you need to acquire a professional license from the Financial Industry Regulatory Authority (FINRA). The type of FINRA licenses varies depending on the types of securities and investment assets you deal in. Portfolio managers working with institutional investors or those who manage other asset managers need to obtain FINRA licenses. 
Most Portfolio managers often handle portfolios for big financial institutions. Especially, If your potential job requires asset management of more than  $25 million, you have to register with the Securities and Exchange Commission (SEC). 
Skills Required to Become a Portfolio Manager 
The job of portfolio managers seems like the work of individuals with strong financial backgrounds and experience. All this assures the expertise and knowledge that you gained during your degree. But, skills play an equally critical role in determining the better functioning of portfolio managers. 
Let's look at the skills that you need to have to become a portfolio manager:-  
Good with Mathematics: Dealing with the financial aspects means dealing in numbers because you need to perform analysis and find solutions in little time. You need to possess a mathematical mind to succeed in the role of the portfolio manager. 
Attention to Detail: You need to have strong analytical skills for becoming a portfolio manager. This position requires performing analysis using various financial tools to find opportunities and manage risks. Along with that, you need to keep track of every single detail. 
Decision Making: A financial manager is responsible for all the final financial decisions on selecting the investment tools or organizing assets. Also, you need to supervise the work of analysts and make decisions on it. 
Cooperative and Calm: The Portfolio Manager's jobs involve working with teams and communicating with management.  It's necessary to cooperate with the team. Along with that, you need to handle the whole work calmly and eliminate the chaotic situations. 
What are the objectives of Portfolio Manager and Portfolio Management? 
Portfolio Management works to help clients with financial decisions and minimize their risks. Apart from that, there are various objectives of portfolio managers in portfolio management. Let's look at some of them:-  
Protecting Client's Initial Investments 
 Portfolio Management helps in protecting investments from greater risks. Also, portfolio management helps in keeping the initial investment safe. 
Helps with the Growth of Initial Investments 
 Once the initial investment is safe, the portfolio management ensures the growth of an initial investment. For that, portfolio managers either reinvest in suitable financial instruments or purchase the new financial instruments. 
Financial managers ensure that these instruments help to increase the investment value and protect it from corrosion in purchasing power due to economic aspects like inflation. 
 Portfolio Manager functions to give stable returns by carrying appropriate investment decisions. It involved reinvesting the earnings in the beneficial and lucrative portfolio. 
To generate stable returns, portfolio managers ensure that the earnings from investment should repay the invested opportunity cost of capital. 
Minimize Client's Tax Burden 
 A portfolio manager protects the clients from the unfavorable tax burden. To do that, the portfolio manager considers various taxes like income tax and adequately evaluate them. It will lower the tax burden and increase the net earnings of clients. 
Create the Portfolio with Liquidity Content
 The portfolio should include sufficient funds accessible at the clients' short notice for liquidity requirements. To meet that instant requirement, portfolio managers need to create an attractive portfolio. 
As a portfolio manager, you need to create a portfolio that will generate maximum profits from the opportunities available in the market. 
Create a Diverse Portfolio 
 While creating a portfolio, you need to include various types of financial instruments. It will minimize the risk factors within high and low-risk financial instruments. But it doesn't mean that you have to eliminate the high-risk factors because higher risk means higher returns, whereas lower-risk means a lesser chance of returns. 
For example, including the equity share of small or lesser-known companies can be riskier than including government bonds. 
Financial Instruments should be Marketable 
Portfolio Instruments should include those investment instruments in their portfolio that can be easily traded or marketed. As a portfolio manager, you need to ensure that your portfolio doesn't contain multiple unlisted and sluggish shares. These shares cause issues during trades like they won't change from one financial instrument to another. 
To prevent such situations, include only the financial instruments listed under crucial stock exchanges and get traded easily. 
What is the average salary of a portfolio manager? 
Portfolio Manager is becoming a trendy job for candidates interested in the financial field. Getting into the position of portfolio manager can take several years of training and experience. But once you get established with a respectable financial firm, you can make great earnings. 
As per salary.com, a  Portfolio Manager gets an average annual salary of around $1,30,596 per year. While the annual salary range lies between $110,559 and $152,481, it mainly depends on the experience, education, certification, location, and the financial firm you are associated with. 
Frequently Asked Questions 
Q: What is a Portfolio Manager? 
A Portfolio Manager is a person responsible for formulating and implementing investment strategies. It includes making strategies for individual or big institutional investors. They work under financial institutions or firms like investment firms, hedge firms, pension firms, or mutual firms institutions.
Q: Where do you find jobs for portfolio managers? 
You can get portfolio managers jobs in banks, fund management firms, insurance companies, fund management departments of big banking corporations, pension fund companies, or hedge fund firms. The Jobs of Portfolio Managers depend on the type of financial firm available in your area.  
Q: How long does it take to become a portfolio manager? 
The path to becoming a portfolio manager is long and challenging. You need to acquire sufficient education, knowledge, and certification. It generally takes around four to seven years to gain experience in the financial industry. Mostly, individuals working as financial or research analysts get promoted to the position of portfolio manager. 
Q: How do portfolio managers determine the risk before making investment decisions? 
Portfolio Managers create investment packages based on clients' requirements. Portfolio Managers determine the risks through inspection of clients' risk preferences, time horizons, market expectations, and market conditions. Along with that, they often conduct interviews to get the full details of a client's investment needs. Based on all these factors, portfolio managers make investment decisions to satisfy the financial needs of clients. 
Conclusion 
Many individuals are entering the field of finance to get the job of the portfolio manager. But it's not an easy career, and you have to get prepared for challenges. You have to acquire proper education, knowledge, certificates, and achieve experience for several years before getting fit to get promoted to this role. Once you reach that position, you get rewarded with many intellectual and financial rewards. If you love the financial market, have analytical skills, and want to deal with current economic changes, then this can be the perfect career choice for you. 
How to Become a Portfolio Manager?