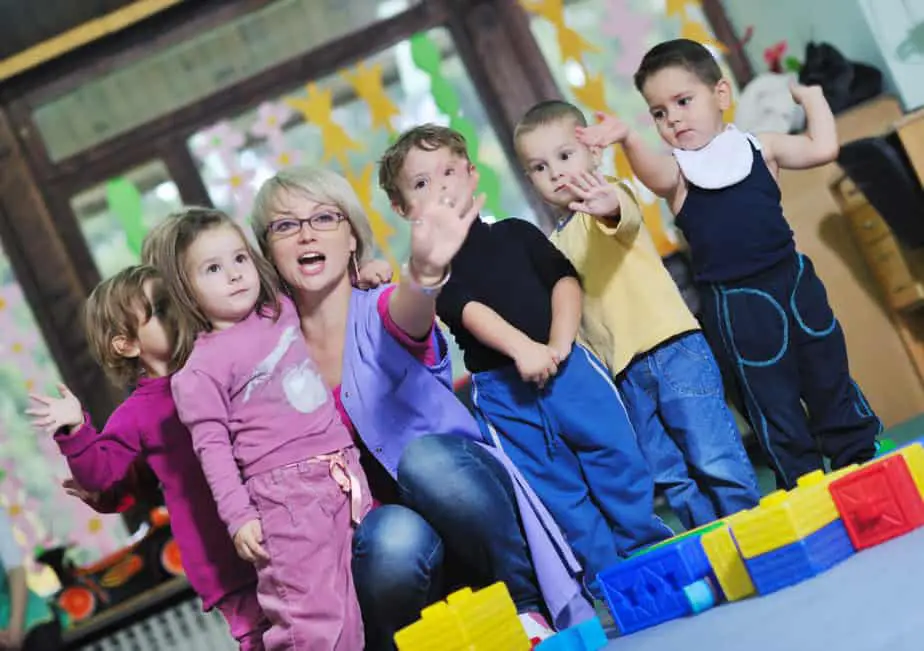 Nursery room leader role
A nursery manager looks after the babies and young children and provides them with academic, mental, physical, emotional, and social development within the better environment of a school. Let's see How to become a Nursery Room Leader?
Nursery room leader qualifications
Necessary qualifications and training:
The ideal candidate is: –
| | |
| --- | --- |
| MUST HAVE | PREFERABLE |
| NNEB/NVQ LEVEL 3 in Children's Care Learning and Development or equivalent | Dedicated to obtaining a level 4 qualification  |
| Relevant FIRST-AID certificate | Successful completion of courses ineffective supervision or management |
| DBS must be cleared | |
Experience Required
The ideal candidate must have:
A minimum prior experience of not less than two years of working in a care and education setting or equivalent.
A minimum prior experience of leadership or management.
A solid understanding of the Early Years Foundation. 
To have in-depth knowledge of statutory necessities for the child care provision from 2 to 5 years of age.
To demonstrate knowledge of current and relevant legislation.
Skills Required
The ideal candidate is: –
| | |
| --- | --- |
| MUST HAVE | PREFERABLE |
| It is focused on maximizing the development and care of children within the environment of the preschool | Can use Microsoft Office and Email |
| To communicate both orally and in writing in an effective manner | |
| Has outstanding interpersonal skills | |
| Has fine numerical abilities | |
| Can manage and plan the workload of others as well as of oneself | |
| Has the ability to make necessary and independent decisions | |
| Has high supervision skills and can supervise others work | |
| Can motivate and skilled enough to lead a team | |
| Is an effective team worker (the person should be able to work as part of other's or one's team) | |
| Has strong personal commitment and understanding of equality and its delivery  | |
Important Attributes
The ideal candidate must have:
A motivated and self-starting nature.
Enough stamina to maintain high energy levels throughout the working period.
An optimistic outlook.
A caring and friendly personality.
A reliable, responsible, and moral nature.
Flexible and adaptable to work.
Behaves professionally.
Duties and responsibilities
The candidate must perform the following steps-
A leader should ensure proper maintaining and deployment of staff to provide a high quality of education and confer solid support to the children attending.
Keeping in view the requirements of the EYPS (Early Years Foundation Stage), design a long-term, medium term, sessional curriculum, etc., and keep track of the effectiveness of the curriculum (sometimes this includes working with external professionals).
 Oversee that the daily program of activities and ensure that events are properly discharged.
Observe the current OFSTED inspection requirements so that a rating of "GOOD" or above is achieved.
Manage and improvise the key person system. And besides, make sure that the parents of the children are well aware of their children's key workers and ensure key workers engage with the child's parents regularly. 
Supervise and manage a system for the execution of keeping and maintaining records of a child's progress along with their achievements. Besides, also keep an eye on the fruitfulness of such assessment procedures.
Perform visits and initiations for new children and make sure for an effortless settlement.
Discharge duties as the Safeguarding Designated Officer and look after the welfare and safety of the children within the premises; also, any child protection concerns are always taken care of and acted upon at the crucial moment.
Accord with and implement all the policies and procedures of EYPS [registration and signing procedures, accident records, protection of children, health and safety, confidentiality concerns (if any), maintaining hygiene, and looking into complaints. 
Look after into the matter that the attending children receive a healthy balanced diet.
Maintain and encourage a favorable and professional working environment for the staff, employing teamwork to achieve desired results.
Take up the charge of looking after the quality of education and effective teaching methods, being in terms of current best practices, recognizing definite training needs, and ensuring that the staff can perform their job correctly.
Performance management systems such as induction, probation, supervision, team meetings, etc., are being maintained effectively. 
To take part in the staff recruitment and make sure that descriptions of jobs are maintained up-to-date.
Remain aware of the financial position of the concerning Pre-School and strive to maintain a proper balance between the income and spending and beware of the outcomes of fluctuations in occupancy levels, warning the trustees as soon as possible.
To look after the proper implementation of the cash system and to keep an eye on any source of collection of income and invoicing.
Each month pass on to the financial manager with the timesheets of all staff.
Promote the curriculum and activities of the Pre-School by actively involving and encouraging parents or caregivers.
Necessary equipment is ordered within the allocated budget and proper maintenance of resources. 
Able to organize and remain actively involved in the setting up and to pack away of every session.
Committing to understand the role of the trustees concerning the Pre-School, intercommunicate closely with the CHAIR, attending meetings of Committee and promotion of staff, and understanding the parents about the part of the Committee.
How much do nursery leaders get paid? 
Nursery room leaders get paid reasonably well. Most room leaders are satisfied with their level of income when compared to their standard of living. In a full-time and permanent job, they earn an amount of $23393.98 (or more) per annum in the USA. Although their hourly rate may vary, on an hourly basis nursery leaders, in the USA charge about $16.01. The yearly value of the lump sum salary differs from that of the USA and the UK. In the UK, the average wage is €21546- 25000 per annum for nursery leaders.
Frequently asked questions in Nursery room leader interview
General Questions
For the interview for the position of Nursery room leader, specific questions are asked in the interview process. Some commonly asked ones are listed below:
What understanding do you have of the EYPS? Do you have previous experience in documenting a child's development and recording such observations?
Tell me about yourself and something about your career up until now. Which positions have you enjoyed working?
What do you know about our Preschool or Nursery? 
What is your favorite part of the job? 
What attributes can the Pre-School or Nursery receive from you?
What do you know about OFSTED? Did you face any inspection before?
Can you tell me what activities you would encourage for a 2–3-year-old toddler to support the child's communication and language?
How would you manage a child who has bumped their head?
What is your behavior management approach when you are working with toddlers?
Suppose a parent came to pick up a kid you do not know of. How will you respond in such a situation?
How would you manage and supervise the child care providers in their everyday work? Tell me about a time when you guided the child care provider towards a child's specific need.
Tell me about a mistake you made as a nursery leader in your previous child care facility. What did you learn from it, and if anything, similar happens what would you do?
What are the essential safety procedures to implement in a child care facility?
While hiring, what are the most important qualifications you would look for in a child care provider?
Types of interview questions expected over the phone interview:
Tell me more about yourself.
What previous experience do you have as a nursery leader?
What are the critical tasks of a nursery room leader?
Which part of the job do you not like?
What are some of your strengths?
What are some of your weaknesses?
Types of questions asked (/expected in) for technical skills interview: 
Which position do you want to work in when focusing on a task?
What are the prevalent mistakes that a room leader often makes, and how would you deal with them?
What do you think about this job in comparison to your level?
What are the methods or techniques you used previously while working as a room leader? How did you perform them?
Do you prefer teamwork or a particular job?
What would you want to know about? Ask me any questions you have.
Conclusion
Nursery room leaders have fair job opportunities. Their love for children mainly inspires them to take up such a job. Sometimes people not satisfied with other career options choose to work in such childcare institutions, and besides, people also enjoy flexible working hours. Sometimes, the downside involves doing a lot of paperwork that otherwise could have been spent on the attending children.
.
How to become a Nursery Room Leader?