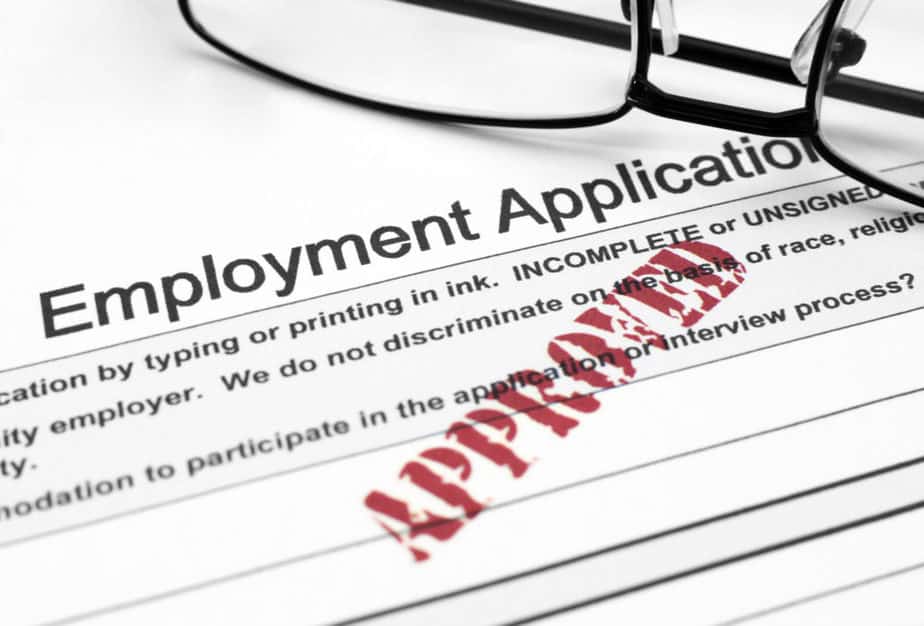 Have you ever got rejected just because the Applicant Tracking Systems did recognize your potentials even though you might be the best at the job? If you can relate, stay tuned to know how you can excel in this race. We offer you time-tested solutions to this ever-increasing problem. Let's know How to Beat Applicant Tracking Systems?
First, let's understand what we mean by an Applicant Tracking System. It's a software application that follows a specific code of conduct and helps firms recruit and hire people, and allows colleges to shortlist candidates for their courses. You can have access to such software either in a firm, at a business level, or access them for free at an individual level, as many sites offer free tracking of your resumes.
The system is used to hire or recruit the best potential employees for the job they have listed. The system helps the company, firm to shortlist the best candidates who are eligible for the company. These systems help save a lot of time for the companies and the colleges who employ such a system. The system helps the recruiters to have a more efficient workflow. Suppose the company has a stronger and much-advanced tracking system. In that case, it speeds up the recruitment process and thus helps strengthen employer branding. In simple terms, it helps strengthen and maintain an employer's reputation among its workforce. This works the other way by increasing the company's value and being accepted in the talent marketplace.
How does the Applicant Tracking system work?
The Applicant Tracking system's main job is to collect information, organize prospects based on experience and skill set, and filter applicants. The system is referred to as a gatekeeper for many firms and their recruiters or hiring managers. First, the system matches certain keywords that the recruiter has set with the words in your resume. Next, the system parses the whole resume onto different categories meaning that one single string of data gets converted into different types of data. After this, the system scans the individual categories created by matching them to the keywords set in its default. If the words match, the resume is pushed forward to the recruiter, and if they don't match, the applicant is rejected.
Some common functions of an applicant tracking system include- creating job postings for the companies websites and other job portals, publishing the posting to the websites, tracking the status of the posting, scanning documents, storing the applicant's information for the future, simplify the hiring process.
How many employers use the applicant tracking system?
According to a report, more than 95 % of the top 500 fortune companies use an applicant tracking system to streamline eligible candidates for the job position. But the report also confirms that many small businesses and firms have started using the system to require their employees; thus, you will require to face them at some point in your life. 
Now you may be wondering how you can beat these systems. It isn't that hard. So let's talk about them in detail.
Various ways to beat the applicant tracking system
Keywords matter
The first reason for your resume to get rejected by this system is not having the correct keywords designed for the job. Keywords do matter. The system you are dealing with here is software and not a real person, so you need to structure your resume so that the system can understand and thus scan into it. Every applicant tracking system has certain keywords set by the recruiters to select applicants. These keywords are relevant to the job position of the job description. Thus, they are quite important to be included in your resume.
Thus, if you don't alter your resume every time you apply for a position, then your chances of getting the job are quite less, to be honest. As every job is different from others, you thus must tailor your resume to fit the job. 
A solution to this problem is to carefully read every part of the job description and use certain words used in the job description to describe yourself. Generally, the word used in the job description is the keyword set for the system.
For example, suppose a company wants to recruit someone who can work within their given timeframe. In that case, you may include words like flexible with work hours, can work for long hours, fulfill company expectations, etc.
You need to pay close attention to the job title been used by these companies. Even though you are in a particular field, the job titles used by many companies differ from each other. Therefore, you need to use the given job title in the resume to hit your shot.
One more thing you need to keep in mind is to not stuff your resume with keywords. You need to keep it simple and readable at the same time. Adding a lot of relevant keywords can also lead to rejections, so just don't overdo it. You just need to add them in the right proportions, and you are good to go.
A great way to use the keywords appropriately is to have skills sections in your resume. The skills section can highlight the keywords as well as your skills. This can be quite easy for the applicant tracking systems to detect and select you as an eligible candidate.
Divide your resume using headings and subtitles
The applicant tracking system isn't a normally bored hiring manager. Rather it's software that works in sections. It does not possess the ability to understand and comprehend your resume as a whole and thus likes to divide it to understand it. Providing headings and subtitles makes it easy for the software to comprehend your resume. Your chances of getting selected increase.
The easier you make the systems job, the easy it is for you to get selected. This dividing the resume is a good option. The applicant tracking system is designed to focus on four main areas to consider you eligible for the position. These areas include your –
Education
Contact Information
Skills
Work Experience
You should mention your education at all costs as it is a prerequisite to any application, and your college name can also fetch you a lot of jobs.
Contact Information should be used in your resume as it's the only way the recruiter contacts you.
A skill set should be an important part of your resume as it highlights your capabilities and gives the system the right keyword that it needs.
Work experience is also important as many companies require you to have some amount of experience. Suppose you don't have any physical experience working in a firm. In that case, you can always add certain college projects you worked on or any courses you took related to the field. This can boost up your resume.
Advice while writing your resume is to keep your language quite easy and simple to understand to both the system and the recruiter.
Keep your resume readable. 
What I mean by it is to keep your resume simple. There's no need to add graphics or fonts that can confuse the system. The applicant tracking system often does not detect graphics and pictures as its main focus is on keywords. So keeping your resume out of all the fancy stuff is what I would like to suggest. 
The tracking systems might find it difficult to understand your graphical inputs, which can hamper your selection. You need to make your work readable for the system. So if you feel that your resume contains a lot of graphical information rather than a readable one, you immediately need to clear out the mess. 
Now you are free to add in and show off your graphic skills and software skills if you present your resume to an actual recruiter. They are the ones who will get impressed rather than the tracking systems.
Various graphics often used in a resume that might confuse the applicant tracking system are- 
Usage of charts to display your achievements.
Graphs used to showcase your growth over the past few years.
Decorative headers. Adding colors and fonts to the headers.
Adding icons of bullets that are not the normal professional bullets. Icons such as the pencil icon to demonstrate bullets can confuse the system.
Adding pictures and images.
Use Grammarly
Spelling and grammar matter a lot when dealing with a system and not an actual human being. Suppose you add the correct keyword and have perfected every aspect of your resume, but your keywords are misspelled. In that case, it becomes quite hard for the system to comprehend what your saying. Grammatical mistakes are a big no-no for any recruiter. Use the various applications designed to help you like Grammarly, Anchor English, Ginger for iOS, ProWritingAid, Linguix, etc.
A human can always oversee your spelling and grammatical mistakes. He can understand you, but it's quite hard for software to understand the same because it isn't AI-powered. So if you have a misspelled word, the system wouldn't register it even though you the best fit for the job. So proofreading is important before applying to any organization. 
Good grammar is important for applying to a position and is quite important even at your workplace. For getting a 
 job, you need to have good grammar. In a survey of hiring managers, 75% said it was worse for an applicant to have a spelling or grammar error on her application than to show up late or even swear during an interview. Grammar errors often signify that you are uneducated, lack communication skills, or don't pay attention to details. This creates a bad impression on the recruiter.
Even during the job, you need good communication skills that are error-free. As you now belong to a more professional space, you need to have certain competencies to fit in the crowd. In 2005, poor grammar and atrocious spelling coated U.K. companies with a staggering $25 billion losses in sales. And thus companies prefer good grammar and speaking skills.
No shortcuts allowed 
Whenever you are writing a resume, you should at all costs avail the use of acronyms and always write the full form of these acronyms. By certain wiring acronyms that might be quite famous, you are still confusing the system. There's no doubt that these systems know the acronyms of certain companies and might often get confused.
You also need to use more understandable titles for your categories, or the systems can ignore them. Finally, remember while writing your resume that you are dealing with software, so you need to be precise and on point.
If you use an acronym in your resume, you must follow these rules –
Whenever you write an acronym, spell out the full acronym in your resume.
Certain acronyms are never spelled like TV. If there is a company name whose acronym is quite famous, like R&D, you need not spell out the acronym for the system to understand. You may do your keyword research for the company and use appropriate words in other parts of your resume.
There's no need to capitalize the full form of an acronym, for example, TV- TELEVISION. Usage of capitalization should be minimal, and you should abide by the rules of English.
Do not repeat your acronyms. If you have already used them once and have given it's a full form, you do not need to use it's the full form again and again. You should avoid repeating the words.
While using acronyms, do go under certain l rules that are laid down for acronyms. Where to and not to use an apostrophe.
Regardless you always need to use the correct acronym. Always check whether your acronym is right or not. For example, Alaska's acronym is AK and not AL.
Take your shot
Even if you feel unqualified for the position, you need to apply for it. There are greater chances of getting hired when you apply rather than when you don't apply. We know how you feel at the thought of calculating and speedy machines scanning four resumes and rejecting them. If you think that your resume needs to perfectly match the systems keyword, then you are wrong. You need to understand that the system is looking for applicants whose resume is on point. But there is nothing as a 100% match. 
If you think you aren't the right fit for the position, you can always be the possible fit for the same position. You need to be confident and apply for the job instead of scrutinizing your resume. Education and work experience are not the only gateways to get a job; even if you are a great learner, you can highlight such points in your resume and still get the job. You need to have faith in yourself.
Ways you can perfect your resume if you feel you aren't the right fit for the job are- 
Analyze how underqualified you are. You didn't need to 100 % match the requirements of the job. But before applying, you do need to do some research to get the position.
If you feel you lack certain skills mentioned in the job description, you need to fill in relevant content gaps. If you lack educational qualifications, you can write about certain online courses you have done. If the company demands work experience, you can highlight certain events and projects you did in your college to fill in the gap. 
You need to show through your resume how great of an employee you would be. Highlight skills like volunteering, teamwork, etc. Give them what they want. If a company wants to hire sincere and, punctual employees show off your attendance at various organizations or even your college. Give clear solutions for the company's problems.
Always remember to form connections on your way. The power of networking can beat any system.
Contact the employer
Whenever you apply for a job, always make the employer aware of who they are employing. Even though the employer has placed an automation system in front of you before the final interview, you must interact with the hiring managers to show your willingness to get the job. In addition, update the employers when you submit your resume. 
Connections matter. Even if you can't directly contact the hiring manager, you can still contact someone from the organization that can help you beat the system. For example, they might recommend you to an organization that can directly fetch you an interview.
If you can make connections, the employer may filter out your resume from other resumes and could himself look at it. Many ways can help you contact someone from the company. Look whether a hiring manager or someone from the company is attending or speaking in an upcoming event. Make plans to attend and introduce yourself. If the company's founder was featured in a newspaper article recently, reach out with a question or comment and see if you can connect with him or her.
Companies use different types of Applicant tracking platforms to filter the resumes. the various software used by some of the top companies are-
Oracle Taleo- Helps in talent acquisition, development, and retention.
Bullhorn- Staffing and recruitment process.
IBM Kenexa BrassRing- Access to a wide range of talent pools.
Jobvite-  Social recruiting, the creation and management of mobile-optimized career sites, and onboarding functions.
SmartRecruiters- The Talent Acquisition tool.
iCIMS Recruit- catering to diverse industries and has more than 4,000 clients.
Various other sites and apps can help you check whether your resume can beat the applicant tracking system. You can use them to check your resumes and make changes accordingly. Places you can check your resume are-
Zipjob- A free resume review service.
Resumeworded- Free resume scanner. Scans resume similar to a professional applicant tracking system.
Skillsyncer-  Free keyword scanner and job application tracking system, designed to scan and also helps compare score your resume to the job description.
Jobscan- Build a professional applicant tracking system to optimize your keyword research and fetch you more interviews.
These sites can help you build a perfect resume and thus help you beat the applicant tracking system. You need to keep in mind that these free tracking systems are not the replica of a professional tracking system used by top companies.
Beating the tracking system should never be your end goal. There are certain skills demanded in the workplace environment that you need to fulfill to secure a job at any organization. Beating the tracking system is one thing, but you should always build other skills you can showcase in your interviews and help you grab the position.
Certain skills necessary in a workplace of in an interview
Commercial awareness or business knowledge. You should know how the business works, and you should be able to make your recruiter understand your capabilities.
Communication skills are a must. This includes writing, speaking, and listening skills. You need to be a good listener and rephrase whatever the employer is saying. 
You should be able to work in a team. In an organization, you need to deal with people and sometimes share a common project. This demands team handling skills and teamwork. 
To make the employer understand that you are the right fit for the position, you need to persuade the employer into believing that there's no one better than you. Negotiating can also help you grab the position.
You also need to possess problem-solving skills. Any company would want to more someone who knows how to solve problems to make their work easier.
The last important skill you need is leadership skills where you can lead a group or a project. These skills are important to assist and motivate your colleagues. You should assist and delegate tasks and set deadlines within which the employees need to complete their work.
Now you know what steps you need to follow to beat the system, we wish you all the best for the job you are applying for. Resumes need not be perfect, but you can always try to give your best to secure your spot.
How to Beat Applicant Tracking Systems?