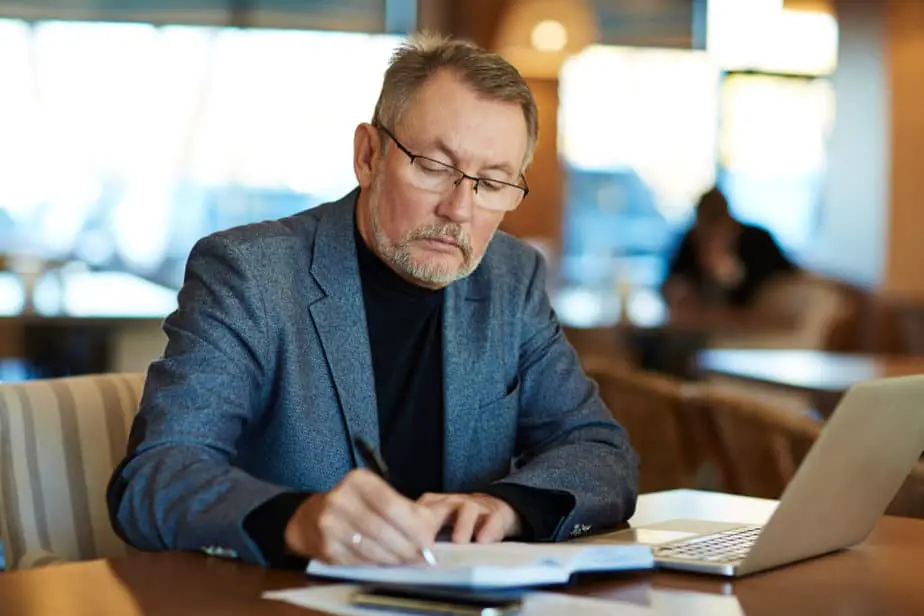 Proofreading is simply reading, marking and correcting, errors and mistakes in grammar, style, and spelling. It ensures the precision and genuineness of the transcript and uplifts its standards. Now, this is of great significance when it comes to official purposes especially governmental, democratic, or judicial. And that is why becoming a court transcript proofreader is a flexible profession that can be done in the comfort of the four walls of your home and earn a good living with part-time working hours, if taken seriously. So let us see how to become one. How to Become a Court Transcript Proofreader?
To become a court transcript proofreader, one needs to have dedicated skills in proofreading. A court transcriptionist, also known as a court reporter, possesses a license from NCRA (National Court Reporting Association), a US organization for the advancement of and assisting court reporters. Now for a licensed court transcriptionist, it would be easier to become and work as a proofreader of the court documents.
Procedures 
Now, there are no particular order or eligibility criteria to become an efficient court transcript proofreader. Any graduate holder or one with basic education can be a skilled proofreader with constant hard work and solid attention. It is just that additional certificates and knowledge in the subject can help in certain fields. For instance, a background in law can be a big advantage when it comes to court transcript proofreaders. Still, certain things can be of great help to your career growth in the profession. This being:
Though there are no specific graduation requirements in this career a bachelor's degree would be of help. 
  Getting into courses/internships of both proofreading and law, which comes with a certificate can be worthy.
Online courses enable specialization in competitive proofreading for freelancers. In addition to that, it sources clients as well, so that you can build a freelance proofreading business.
The certifications act as a backup that can help you get there much easier, without which it can be challenging. Even though it is not necessary, it gives a reliance and tag of authenticity to your work which can attract much more clients. Another advantage is that you can get access to the association's social media pages thereby reflecting a high standard view to your biodata making it more appealing. Also, it keeps you close with experienced professionals in the field.
You can start by doing freelance jobs that can modify your CV.
On the websites, you can come across and apply for court proofreading jobs. Along with the certifications and a resume that reflects experience there are major chances of getting your opportunities.
Marketing yourself in proofreading communities, social media pages, and blogs expands your borders and widens your scope of getting more clients.
Court Proofreader
Courses and Certifications 
As you have already come across, the court proofreader is a bit more serious and efficient than a normal proofreading job. Such a job requires investment too. Certifications play a vital role in the career of a court proofreader. It ensures the talent and ability of the proofreader in their work. Also, courses help you strengthen your basic skills along with improving your biodata which makes it more reliable.  So let us see in detail some of the courses and certifications.
Caitlin Pyle's Transcript Proofreading: Theory and Practice: This is an online course that is one of the best freelance proofreading courses by the well-known professional proofreader Caitline Pyle. They provide free introductory courses and workshops so that you can explore the field. The course makes you challenge yourself to find the finest details and missing bits in the transcript. Continuous grammar technique studies, worksheets, and quizzes improve your concentration and boost up your interest. They also provide potential transcript proofreading clients.
NCRA certification: The National Court Reporters Association's mission statement is that "The National Court Reporters Association promotes excellence among those who capture and convert the spoken word to text and is committed to supporting every member in achieving the highest level of professional expertise." It is a US organization for the advancement of the profession of court reporting and related jobs. With a license of NCRA, it can be much easier to become and work as a court proofreader. It is internationally recognized and impacts legislative issues and the global marketplace. Being a member of the association leads to merging into the highly qualified society of equipped professionals and provides exposure to the latest technologies that are applicable in the field. The access to association social media pages and their depiction in your biodata attracts global attention and wider reachability.
Internet scoping school by Linda Evenson: It is another industry-accepted certification. Accordingly, they conduct a thorough and effective training program and make the students capable of building a successful career. The training supports and strengthens work-at-home freelancers and sources their jobs via the internet.
Skills and Capabilities
To be a skilled proofreader one needs to show competency, consistency, expertise, accuracy, and professionalism. Well, here are some of the skills that can help you be a competent and efficient court transcript proofreader:
Strong knowledge of the basics of the language, which is its grammar, punctuation, etc.
 Viable and focused, since transcripts can be very long and uninteresting. So, you should be able to concentrate and work for long hours and take necessary breaks so that you can continue without exhaustion.
 Flexible working hours and fast working, because the transcripts can be urgent and need to be sent on without much lag. So, taking long hours and not being available when needed can affect both career and sometimes official matters.
In addition to these, familiarity with word processing, editorial software, and spreadsheets proves helpful in the modern-day proofreading business.
Work Needed To Be Done
Court transcripts are legal documents that can lead to legal proceedings and implications that can further affect the state and public in some cases. Accordingly, the documents need to be error-free and clarified. The court transcription, also known as verbatim transcription, is a live setting in which errors are bound to happen. So, after court transcription, these documents are sent to proofreading, so that they can be fit for further proceedings. The documents recorded may include transcripts such as :
court hearings 
judgments 
Depositions
Affidavits
Sworn statements
The Course-Tough Level
The court proofreading course can be exhilarating and boring and also exciting and fun depending on the mindset and the documents you need to proofread. The tough level of a course can be best explained by someone who went through it. And that is why you are going to read the experience and opinions of Stephanie Spillman. She shared her experience with the transcript proofreading course in her article "My Review of Caitlin Pyle's Transcript Proofreading Course". 
In her honest review of the course she states that proofreading courses can be hard and once this fact is accepted and once you stop bullying yourself for the mistakes, it can be "fascinating". In the words of Stephanie Spillman in her article, she also mentions the hardest and the most exciting section of the course, which is correcting and grading over 3,000 pages of practice transcripts, and according to her, this prepares you for the real clients out there. There are mandatory and hard exams to pass along with this huge volume of practice pages which ensures an excellent job when it comes to real transcripts.
She gives a detailed account of the course in which the excitement, anticipation, exhilaration, challenge, pain, and hard work are well visible. The amount of exhaustion on the first day and painful and challenging practice sections leads to improvement in the skills and uplift of confidence. At first, it can be really hard and slow because you are trying your best to figure out the maximum possible mistakes which are not that easy then. These self-graded documents along with the answer keys help you evaluate yourself. Stephanie says that she found it helpful to keep a notebook and record of things she missed regularly. Analyzing the pattern of mistakes and correcting it in the following sessions she could do a better job which in her words felt challenging and amazing at the same time. In her exact words, "you are learning a skill that hardly anyone else in the world knows how to do" and for the right person and the right profession, it is always a fact. 
In each of your coaching sections, you will come across lessons, assessments, and quizzes to help analyze yourself and enlighten you about your level of competence. They point out the fields where you need to focus more and work harder. You can work on it again and earn good evaluations. The courses often conduct mandatory, timed word-skills tests and let you know yourself better about your skills and abilities to continue in the profession. Most of the courses want you to score above 80% for these tests for which you can study the material again and retake the tests. You need to use all of your resources and work towards your progress and prepare and pass the final assessments so that you can get an impressive certification. The structure of the academic process and examinations varies depending on the institutions and the organizations where you take the course from. But the main point is to work hard to get what you want because only these things you earned with your sweat will stay with you.
So apparently it is quite dependent on how you feel and manage yourself and your profession. It is not easy but can be satisfyingly rewarding. Keep encouraging yourself and enjoy what you do so that you can get the best fun time out of your career and job.
Tools And Equipment
Though it sounds funny, certain things can help better proofreading experience and thereby accelerate faster career growth. 
One is the grammar and punctuation resources and the books, which can be helpful for future reference too. Books are a constant source of knowledge and are always available for reference. 
 Second, are the technological resources like a smartphone or iPad, or laptop which almost makes it impossible to work without them. Devices with high storage capacity and efficiency can hasten the work and make it easier and comfortable for clients as well as you. And as in every other business, clients and proper customer service are the basics of this professional growth as well.
Finding Clients
Marketing is one of the key ways to find clients in this field. Proofreading communities, local court reporter organizations, and agencies can be easily found and merged into. Marketing yourself in these proofreading communities can help you find a better source of clients along with helping you blend with people of the same profession and expertise.
Social media pages like Facebook, Instagram, and Linkedin are another efficient way to get yourself introduced and popular among people. Keep your accounts professional and clean. Mention of your certifications and the organizations that you are involved in can be of great help. 
Blogs are another advantageous way of attracting clients. Let your blogs show a glimpse of how good you can do the job and what your qualifications are. Blogs can also be used to show the opinions of your clients and the ratings they give you. 
Above all what you need to realize is that everything is out there. Just be attentive, competitive, and passionate in your profession and you can find the work you need.
How Much Do You Get Paid?
Yes, the Money. Well, this part is pretty simple. You just need to follow the trend in the industry. The money you get paid directly depends on your talent, accuracy, and professionalism. Accordingly, it is all up to you.
Follow the standard rates and depending on the number of extra pages and urgency of the work the rate can be increased. Clear communication with your clients is important when it comes to a service charge. It is a part of professionalism as well. 
Right now, the standard rate is around $0.35 – $0.45 per page for regular jobs and then it varies regarding the cases and necessities of the clients. Rush jobs can help you earn more money. Jobs that need to be done in less than 48 hours, can be charged around $0.15 – $0.20 higher per page. Also, the transcripts that need to be done on spot in a trial can make you earn even more. You have the opportunity to charge more per page depending on how fast the reporter needs you to proofread.
According to Glasssdoor.com, the range of salary based on six salary reviews is $14-$19 per hour. On the other hand, ZipRecruiter gives a report in which the average salary is $25 per hour and about $48,439 per year. Reports show that top earners make annual salaries of up to $70,000. 
More money can be earned for harder transcripts, but then again, the charge depends on your qualifications and the quality of your work. So hitting high accuracy ratings can bring potential clients and more earnings. Always be sure to be fair while billing and keep a fine relationship with the court reporters you proofread. It is both ethical and helps you keep up your career.
Transcript Proofreading VS Regular Proofreading
Transcription proofreading is different from regular proofreading. The transcript proofreading is much more focused and intense. Since it is the written record of verbal statements, transcript proofreadings are much more technical and complicated. The errors that you look for are different and longer in court proofreading. It is usually much more than spelling and punctuation errors. On the lower scale, you come across real-life incidents related to the public and the state, and on a higher scale, you are not allowed to change a single word in the courtroom. It is so much different from correcting a language manuscript. More than the language rules, transcript proofreading sticks to the verbal statements. These differences make it harder to master and longer to complete training.
Scoping VS Court Transcript Proofreading
People are often confused between scoping and transcript proofreading. Well, what is scoping? Even though scoping is proofreading it works differently. A scope goes through the audio and listens to it and corrects the transcript regarding it. It is usually up to the transcriptionists. Some just want the scopists to listen to the audio so they are sure about the transcript, some want every sound to be noted while some others want a cleaned-up version. 
On the other hand, a proofreader needs to have the excellent verbal and grammatical vocabulary and needs to know how to distinguish homophones. After proofreading the file should be well researched and as clean as humanly possible. That is why proofreading is a bit more important and a lot more responsible. 
After proofreading the file goes back to the reporter for further clarifications and corrections and is then printed and sent or emailed to their designations. This being the case producing a transcript is an intense and a high concentration and qualification required job from all the people that involve in it.
A Few Downsides Too
Apart from all the good points, there are certain things you need to know which may be considered depending on, well, you. 
Unless you are fast the job may seem too exhausting and time-consuming. The money that is considered to be part-time earning can take a lot of your time and energy.
The transcripts are supposed to be official and maybe uninteresting unless you are interested in law and governmental matters.
Sometimes it can go late into the night and early morning during the time of urgent jobs. "Flexible working hours" may affect your weekends and leisure time.
It may not always provide the number of clients you need. The amount of work you get always varies and so it is not completely dependent.
The income may vary from client to client or work to work or from time to time. time. 
How About We Conclude?
So, court transcript proofreading is a profession of personal and career growth as we have already seen. The courses and training help you be a better and efficient version of yourself. Apart from the academic certifications, it uplifts your skills and capabilities of being focused and fast. If you can be sharp enough for typos and mistakes and want to be independent and build up a business on your own, then we have discussed one of the best paths you can come across with. Hope the information can make you think out of the box and explore another way of earning money and maybe yourself a better hobby or even career.
Queries?
1. Is it practical or easy enough as it sounds to become a court transcript proofreader?
No, it is never easy. Being best or at least good at something is far from easy. But it is always possible. The same goes for legal proofreading as well. Proofreading is a necessary part of the procedure in court transcription. So the opportunities are available in plenty. All you have to do is choose the right paths and do the right things to do. You need to work hard and practice for it and use every option available in front of you so that you can be successful in it. It is you who make it practical.
2. Aren't court reporters enough for proofreading as well? Doesn't that decrease the chances?
Court reporting or transcription is a live process and the reporters are usually busy throughout the week to do the job of a proofreader too. Also, the documents need to be cleared of error and put into implementation as fast as possible since these are legal matters. So that is not even a problem.
3. How to maintain long-term clients?
Clients come to you because of your marketing skills and the impressive outlook of your resume or websites. The quality of your work and of course the way you deal with the business play a major role in maintaining the clients. You need to be professional and always remember to be maximum service-minded to the customers. Do your part of work with utmost efficiency and dedication always. Clients tend to stay where they are more comfortable getting their work done properly. Keep clear communication with your clients.
4. What is the must-have eligibility to become a court proofreader?
No particular graduation is needed to become a court transcript proofreader. The job has its own rules and you need to excel in it. The certificates, ratings for the works you have done, and the experience are the most looked out eligible for a court transcript proofreader. You just need to be the best in what you do.
The article is true to the best of the authors' knowledge and has zero intention by any chance to promote any kind of personal or professional business of any kind.
How to Become a Court Transcript Proofreader?