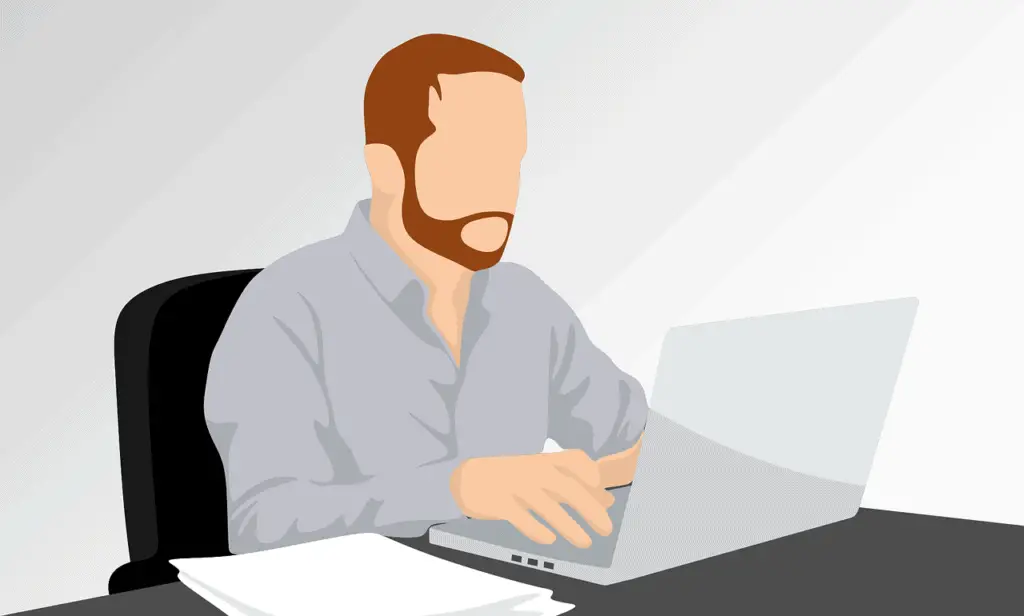 The COO, Chief Operating Officer, is a member of the Management Committee of the company. They manage day-to-day company management and service. With proper training, experience, and expertise, individuals may perform this function in various organizations, such as a nonprofit agency, a government department, or a school. Generally, the COO has overall supervisory responsibility for all activities of the entity. 
Alternatively, a COO can be named Vice President of Operations. As the second in command of the CEO, the COO position is responsible for providing guidance, management, and vision to ensure that the organization has effective people, organizational controls, and administrative and reporting processes. The COO must help the company to develop efficiently and maintain its financial strength and operational efficiency. 
The company's chief executive officer is second in command. This specialist report to the Chief Executive Officer ( CEO) with an emphasis on the operationalization strategy. Although the CEO is concerned with long-term strategic objectives, the COO is responsible for implementing day-to-day activities following that purpose and its strategies. His or her position depends largely on the business itself and on the personal style of the CEO. In certain instances, the COO is deliberately selected to balance the strengths and weaknesses of the CEO.  
Understanding a Chief Operating Officer (COO) 
The COO focuses primarily on the implementation of the business strategy of the organization in compliance with the developed business model, while the CEO is more concerned with long-term strategies and a wider corporate perspective. In other words, the CEO makes strategies while the COO executes them. 
For example, when a business experiences a drop in market share, the CEO might call for improved quality management to improve its credibility among consumers. In this case, the COO can fulfill the mandate of the CEO by instructing the Human Resources Department to recruit more quality control personnel. The COO may also initiate the roll-out of new product lines and be responsible for manufacturing, research, development, and marketing.  
What is a COO? 
The COO is responsible for the day-to-day business activities of the company. You may think of the position as something close to a high-ranking general manager. COO reports directly to the CEO and play an integral role in the management of the company. 
If the CEO is a visionary boss, then the COO is the one who makes things happen. The CEO is strategizing and setting goals for the organization — you're going to be the one to find out how to make those plans a reality. 
For example, suppose the CEO wishes to grow the business by providing a different range of services. In that case, it will be your task to lead the discovery team to decide which divisions, acquisitions, or investments the company will need to make. As a consequence, you might see the COO often named the operating director, the managing director, or the "executive vice president of operations." Whatever your title, you'll be known as the one who does stuff. 
They are the leaders focused on the day-to-day details of running a business. When you become a chief operating officer, you'll oversee: 
Management 
Human resources 
Budgets 
Operational controls 
Administrative processes 
Reporting 
Just about everything else 
Your goal will be to make your company, nonprofit, or government agency more effective and more efficient. 
Chief operating officers are like orchestra conductors: to succeed in this role, you need a broad understanding of how different people and areas of your organization work together. You need to know what benchmarks must be met, the work it will take to reach them, how that work gets done, and who is responsible for doing it. In a smaller organization, you might precisely know what each employee is doing in a given quarter. However, if you work in a larger organization, you will likely be focused on departments rather than on individual employees. 
The COO Works Closely with the CEO 
As a COO, you will forge a close relationship with your counterpart, your company's CEO. Many businesses are looking for a COO who suits the unique needs of the CEO. That may mean: 
Leadership with technical skills. A strong COO complements the CEO's expertise and capabilities. This is true especially for startups, where the COO often has more practical experience. 
It's a successor. As a second-in-command, you will have unique access and insight into the organization. As a result, many companies reserve this role for successors. 
Someone who's going to manage all internal affairs. 
Is COO higher than other C-level executives? 
Generally speaking, the CEO is the highest-ranking official in the company. Other C-suite administrators, such as COO, CTO (Chief Technology Officer), CFO (Chief Financial Officer), CIO (Chief Information Officer, CMO (Chief Marketing Officer), and others usually report to the CEO, but this is not always the case. 
Although the COO is always called second-in-command, standing really depends on the organization's essence and its inner workings. All C-suite executives are the most senior managers in their area of specialization, and they are also peers. Many organizations often combine the position of COO with another C-level feature. For example, the COO can also be responsible for marketing activities. 
Difference between the CEO and COO? 
If we were to clarify the distinction between CEO and COO in one phrase, we would conclude that CEOs are in charge of where the company is going, while COOs are in charge of how the company is going to get there. CEO is responsible for long term vision for the company and that vision is executed by the COO. But this does not mean that the CEO spends his time on abstract plans or that the COO has just a transactional role to play. 
Both have high-level responsibilities that have an effect on the performance of the company. CEOs rely on COOs for day-to-day activities and provide insights into organizational changes. COOs, for their part, will take strategic decisions and set up company processes until they gain input from CEOs on broader picture strategies and shareholder perspectives. 
Who is higher: CEO or COO? 
The CEO, this is the highest role within the company. The COO is second in the hierarchy and reports to the CEO. Depending on the company's structure, the CEO may report to the board of directors, investors, or the company's founders. 
Small businesses do not have a COO at all, while the CEO may be the founder of the company or the board's chairman. When businesses expand and have more complex processes, they will need to employ a COO to advise the CEO and oversee all internal operations. 
How much is a COO salary? 
While COOs have many responsibilities and must have many skills, they are always praised wonderfully for their hard work. 
A COO's salary varies based on a variety of variables – industry, company age, experience, tenure period, and salary history, just to name a few – the average COO base salary is $141,757 per year plus an additional $24,930 per year in bonuses, according to PayScale's compensation website. According to PayScale, COO wages typically range from $71,000 to $246,000 per year on the high end. For comparative purposes, the CEO and the CFO's total salary is $158,193 and $131,816, respectively. 
How do you become a COO? 
There are a lot of approaches to being a COO. Some people jump to the COO position when they join a small startup or co-found their own business. In Big companies it takes decades to become a COO by steadily ascending the corporate ladder within one or more large organizations. 
However, at least one piece of wise advice can help you step up to the COO ranks: when you're developing your career, you should always broaden your network. Many successful business professionals have come to where they are not only because of their hard work but also because of their friendship. 
Chief Operating Officer Duties & Responsibilities 
The COO's duties and responsibilities differ, depending not just on the corporation for which they operate but also on how that company defines its position. There is no accepted list of what the work entails, and the position can even have different titles depending on the organization. 
A COO may be employed to fulfill any or more of the following tasks or objectives: 
Implement methods built by the top management team 
Leading a clear strategic imperative 
Show the ropes to the inexperienced CEO 
Complement the CEO's experience or style of management 
Provide a companion to a CEO who is not doing well on his own 
Groom the next CEO of the company or assess the candidate to make sure he or she is right for the role. 
Promote somebody you don't want to lose 
Companies also pass responsibility for all aspects of business operations to the COO, which usually includes manufacturing, marketing and sales, and research and development. In certain companies, the COO's role is to be internally focused, while the CEO is externally focused. In other companies, the mission of the COO is centered on a particular business need. 
What Makes a Great Chief Operating Officer? 
There are plenty of ways to become COO. This challenging, high-powered position requires a combination of business acumen, leadership skills, and dedication to your industry. It's a tough road, but you can take steps toward the boardroom today no matter where you are in your career. 
We've laid out the degrees, business expertise, and soft skills that you'll need to develop. In many cases, earning an online MBA can accelerate your trajectory without disrupting your current career. A competitive, rigorous program with a robust career network can help you put the business world's top jobs within reach. 
What Can Further Education Do for You? 
Advanced degrees are common in boardrooms, particularly MBAs. As a COO, the position of the CEO will be within reach – and some 40 percent of the top CEOs of the MBAs. 
Getting an MBA not only increases the chances of receiving a higher salary but also puts in your hands the expertise you need to handle a company's operations competently. We strongly recommend that you consider one, particularly if your bachelor's degree is not already in business. 
There are, however, two basic reasons why an MBA is especially important for a future COO: 
1. Your Professional Connections Matter 
Your potential to rise to C-level depends primarily on who you meet. This is particularly true in roles such as the COO, where you will be selected on the basis of how well your personality and unique skills complement the CEO. 
If you're looking to improve your business skills (such as having an MBA), pay attention to what kind of networking opportunities exist alongside your education. An advanced career network would prove immensely valuable. 
2. Differentiate you from the Competition 
The Executive MBA can also set you apart from the competition. It still gives you the business knowledge you're going to need for a job, but it focuses more on the leadership skills you're going to need. This is a good move if you explicitly follow COO's role, which is a very leadership-oriented position. 
Skills & Qualifications You'll Need 
Of course, an MBA does more than just give you the professional contacts and business skills you're going to need. It will also help you learn a variety of hard and soft skills that will make your job more successful. You're going to need: 
Leadership skills. From heading cross-department teams to working on tiny, special projects, you will always be a leader. Make sure you develop the basics of leadership to make sure you're ready. 
People management skills. Understanding the ins and outs of organizational actions will help you handle people, inspiring them to be their best. 
Project management skills. You're going to have projects and plenty of them. Make sure you're able to handle all of this with your stellar project management skills. 
Strategy skills. You may need to grasp the corporate plan elements to be adopted by the board or the CEO. Learning Blue Ocean Strategy is a perfect way to develop your understanding. 
Experience You'll Need 
The Chief Operating Officer is an executive officer. To get there, your resume needs to show that you can take care of all the many obligations that come with the work. When choosing a COO, employers typically look for good multi-disciplinary generalists who have had tours of duty in several different positions of purpose and leadership and a history of performance along the way.  
They will also pursue candidates with experience in managing multiple roles, including Product Creation, Distribution, Marketing, Logistics, H.R., and Support, as well as candidates with experience in managing multiple direct reports. Also, and maybe most critically of all, they're going to want a candidate with a lot of business experience. 
Job Outlook 
According to the U.S. Bureau of Labor Statistics, top executives' employment should rise by approximately 6 percent through the year 2024. 
The job opportunities for Chief Operating Officers would depend significantly on the growth of new businesses and companies' size. The U.S. Bureau of Labor Statistics records a slowdown in the rate of new businesses due to recent graduates' or younger people's worries about business opening risks. As a result, large or more developed corporations appear to perform a large part of the market. In addition, in certain companies, particularly smaller ones, a single executive can perform the Chief Executive Officer and Chief Operating Officer's functions. This could delay the growth of COO jobs.  
According to the United States of America. Bureau of Labor Statistics, the top 10% of workers, have a salary of over $187,200. The median salary of the top executives is $102,690. Pay varies by company, with COOs in larger organizations that may be earning more than $1 million and getting benefits such as insurance and bonuses. 
Work Environment 
COOs and other executives operate in any form of company, from small to large, with few employees or with thousands of employees. Their work also entails a high level of stress, and they have a duty to make the company a success. 
They risk job loss in a poorly functioning organization. Chief Executives often travel to their company's conferences, meetings, and business units. They also often interact with many other senior executives. 
Work Schedule 
Chief Executives also have to work a number of hours, including evenings and late weekends. According to the BLS, in 2016, about half of the executives spent more than 40 hours a week working. 
Chief Operating Officer Skills & Competencies 
Leadership.  
The job description of the COO includes the executive's capacity to devise policies and proposals and direct subordinates in their execution. Leadership skills include leading teams, delegating responsibilities, recruiting managers or other team members, and assessing results. 
Time-Management.  
The Chief Operating Officer must oversee several projects and undertake several duties of his own at the same time. Exercising time-management skills includes preparation, predicting time constraints, and even delegating work. 
Communication. 
These skills include the ability to report clearly and objectively to the Boards of Directors, the Chief Executive Officer, and every other company's executives. In addition, the COOs must be able to provide feedback or techniques to managers under their supervision. Members of the media may also interview the COO on occasion. 
Decision-Making.  
As one of the top executives, the COO must be able to assess and decide on the strategies to be pursued, how the plans are to be executed, and on the workers who carry out the operations. 
Problem-Solving 
In the COO job description, there is a need to respond to and remedy problems, crises, and unexpected events. For example, the Chief Operating Officer must respond to plant shutdowns or accidents. Solutions are often required when production or other activities are over budget. 
How to Get the Job of A COO 
GAIN EXPERIENCE 
The Chief Operating Officer's role requires several years of experience in the different aspects of a company's operations. Look for jobs in certain companies that allow you to move around freely and gain more experience in different departments and companies with a management training track that helps you gain more and more exposure to all of the company's different operations.tions. 
More Focus On Your Resume 
If you believe that you have work experience and educational background for a role, read the COO job descriptions and highlight the related work experience you would apply. Gearing your resume in this way will also show other places where you can need to extend your experience before applying for a COO job. 
APPLY 
Look at job-search resources like Monster.com, Indded.com, and Glassdoor.com for legit available positions. You may have better prospects by gaining COO experience in smaller companies before applying to larger, more established organizations. 
Key Takeaways 
The job of the Chief Operating Officer revolves entirely around the wishes and needs of the CEO. Whatever operational tasks need to be carried out, the COO ensures that they are carried out. It usually involves working with heads or teams of supervisors working in each department (e.g., I.T., finance, marketing). Each department's managers will then further break down tasks and projects to ensure that they are executed as per the plan. The COO is responsible for ensuring that all departments work together to keep the business operations on schedule. 
The Chief Operating Officer often meets regularly with each department's heads to ensure that operations run smoothly and that any issues are addressed immediately. In addition, the COO is often the intermediary between the heads of departments to ensure that they communicate with each other when a project requires more than one department to work together. 
The Chief Operating Officer position is complex and stressful, which is why they usually receive a six-figure annual salary. It requires an individual with relevant education (usually a minimum degree in business) and organizational skills to help a company operate smoothly. The ability to meet and work closely with the CEO of a company is also a must if an individual is to succeed as a COO. 
Conclusion 
In summary, the Chief Operating Officers must ensure that their companies run smoothly and efficiently. In order to fulfill their roles, these executives must formulate plans, communicate them to other managers and staff, and determine whether and how they are carried out. They usually rely on communication, leadership, and problem-solving skills to keep their organizations going. In large corporations, these top executives may earn equal to or more than six figures and benefit from additional benefits.