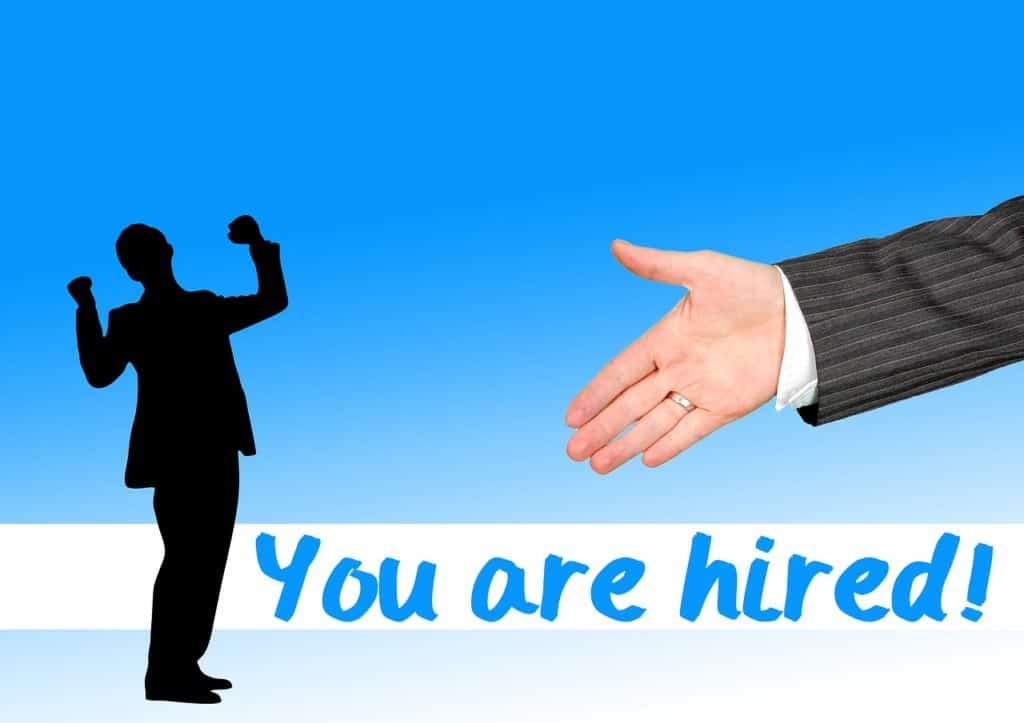 Are you a new holder? Are you experienced? Or no experience? New job? Recently left your last job? Have skills? No skills? Have a strong resume or not? Have you worked before in that field? Completely unaware about a new job? Have time to wait? Are you in a hurry? Have a network or not? Are you looking for a remote job? In search of work from home? Have a degree or not? Graduated? Pursuing a college degree? Fresher? Unemployed?  If you are in any situation right now that I mentioned above and tense about that, how long does it take to land a new job? Then you are at the right spot where you can get relevant information about your question. 
Landing a New Job
 First, I just wanna say that to get an exact time period for landing a new job you only need to know two people.
You
Your company or workplace
Because any work deal will be done in between you and your company. So how many days your company will hire you or how much time you will need to get the job completely depends on you and your company. But if you came here by rolling and rolling and searching everywhere on the internet, then probably it means that you are in the search process to land a new job or you are in a hurry to get to know before getting a job how long it will take for me to get a job. 
It's really annoying to wait: I can feel how exasperating and annoying it will be to wait to get feedback from the company. And it's even more frustrating when you don't know how much time it would take for a company to assure you as an employee. According to Glassdoor reports, the average time to get a job is the average time period, 23.8 days from the beginning [interview] to destination [job offer]. 
Every field has its different average time period such as:
Government [53.8 days] 
Aerospace and Defense [32.6 days]
Energy and Utilities [28.8 days]
Restaurants and Bars [10.2 days]
Private Security [11.6 days]
Supermarkets [12.3 days]
And the above-mentioned information is by Glassdoor report. 
Average time to get a call back from the company: It also varies depending on sector to sector in which you are going to apply. The average time for any job would be around 1,2 weeks or 10 to 14 days. But in sectors like government, it can increase by 6 to 8 weeks. And sometimes, if you are super Talend and a perfect match for the company, you can answer within 2 to 3 days.
Average time to get a call for an interview: After reviewing your resume and portfolio, your company manager would get in touch with you, but you know the recruitment process is difficult and very hectic for the company, so on average, it would take around 2 weeks. Again it depends on the sector in which you want to enroll. 
Remember, there is no fixed time: If you think that someone can tell you the exact time period in which you can get a job, you actually eat sugar without sweetness. So, everyone can give you a sort of idea or median time frame of landing a new job because it varies depending on the skills and talent.  
Note: It depends upon people in which situation they are in.
If You are sure about your resume, interview, portfolio and have relevant skills which pop out through your process, then stay relaxed, they will get you in every means, because they need you, you are the perfect match for them, you completely deserve to be part of their community. 


If you worry about why they haven't responded yet, it is because, besides you, there are so many people who want to get the same job for which you have applied. There is so much traffic for the same job, so it takes time to analyze which one is best, which one completes all their needs, which one is the best match for their company, which one is the best who can contribute in their work or company and can raise their company on another level. 


Suppose you think that you weren't able to give your best because of any XYZ reason, or you feel that somehow in the entire process, you didn't fit in the shoe. Then don't worry, there is always hope in dark doors because sometimes you make some silly mistake which you think is mistaken, but for the interviewer, it could be some real aspect of your personality and don't just stick that you will get into or not just apply everywhere you can because at the very end you don't know where you end up.
Do this rather than just wait: 
Maybe you will get into that company, but you still have to wait, so use that gap to use the best of you and apply in another company or workplace to make sure that you will end up getting a job somewhere. And you don't get a job in your preferred company, you will get a job somewhere else, and you can again prepare for your treasured company, which comes in the top list of yours. And if, unfortunately, you don't get into that company, then probably there is a problem in their evolution. NOT IN YOU.
Do more and more research to land a job that can match your skills and give your best as an employee and love to work rather than just waiting for a company that doesn't deserve you as their community. So get up right now, fetch your computer or mobile and search where you can end up. Maybe you already got your job offer, or you are still waiting because if they want you, they can send you their feedback in around 15 days, and if they did t, then don't just waste your time sending them mail again and again. There is a gigantic market and workplace, and you have the capability to end up there so, don't wait in just waiting. Get your mind and skills in one place and use them. You will definitely find something enormous. 
How long does it take to Land a New job?