Introduction 
Amazon is an American multinational technology company that sells books, music, movies, housewares, electronic goods, and cloud services. It is a vast internet-based enterprise focusing on e-commerce, selling books, music, movies, housewares, and electronics. Amazon is located in Seattle, Washington, United States, and is among the big five companies. In 1994, Jeff Bezos founded Amazon as a customer-centric company that lets customers buy and sell products. The current CEO is Andy Jassy.  Here we will see about How Does Amazon Rejects Candidates?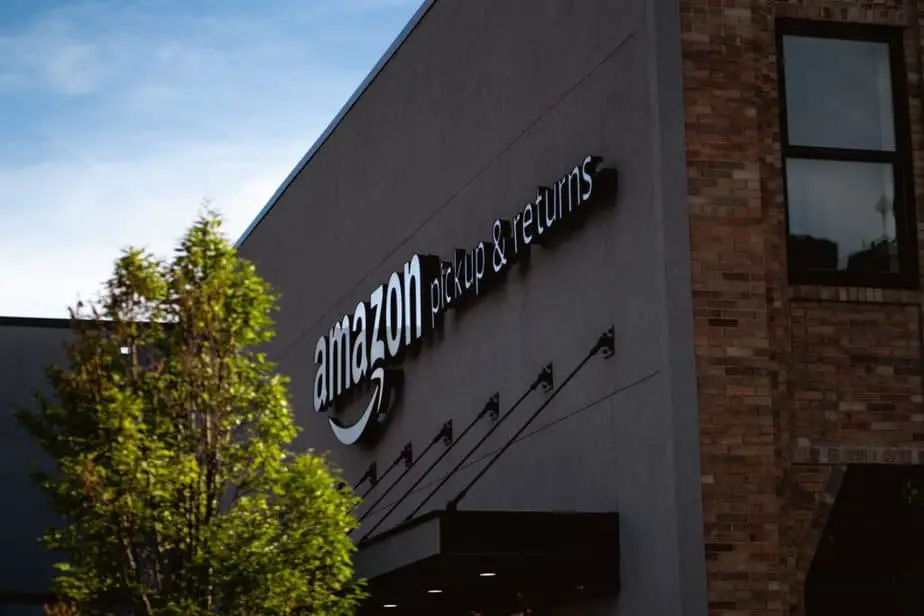 Reasons to apply at Amazon
Apart from the fact that they will be working in the US and getting a good salary, people want to work at Amazon for the following reasons: –
Working conditions – one of the important reasons to work at Amazon is the excellent working environment, and it is probably one of the best places to start one's career. And you'll learn a lot every day from the people there.
Brand Name- The brand name of Amazon holds a great deal of value and adds a lot of value to your resume.
Experience- Working at Amazon provides a person with great experience that they might be able to use when they go looking for a job in the future.
Social Skills- Working for Amazon is a big means of becoming a member of a huge community. Being in a position to meet more people and socialize with them strengthens your social skills. 
Eligibility criteria for Amazon.
Eligibility criteria to get hired at Amazon:
One should at least have earned a bachelor's degree or master's degree in computer science, computer engineering, or any course required for the post that person is applying for. 
After the completion of the 12th, a maximum of 1 year of the academic gap is acceptable. 
The person must possess the skills of multi-tasking and must be capable of handling multiple responsibilities. He/ she must also have a stronghold on both communication skills and writing skills. 
Types of Interviews conducted by Amazon.
Unlike other companies, Amazon has two types of interviews, which include phone interviews and personal interviews. However, very few people are selected for the personal interview (1 out of 5). This is because Amazon has quite a few parameters based on which they choose candidates for the job.
The Basis on which Amazon rejects Candidates
We can conclude by saying that there is no specific parameter on which Amazon rejects candidates. After researching many rejection emails and reviews from those who got rejected, we can conclude that there are different reasons for different circumstances which we will discuss below: 
According to one interviewee, he was turned down because he was overqualified for the position, suggesting sometimes it matters more about compatibility than ability.  
It sometimes happens that a job for which a candidate has applied is no longer available, so despite being fully qualified for that job, they are not hired.
Some people are just not a good fit. For example, a person's strength lies in qualitative work such as writing, but the work in Amazon requires the person to be more quantitative, e.g., skill-based.
Additionally, people can be dismissed because of their inexperience and lack of knowledge related to the position they're applying for. 
It takes Amazon some time to tell whether the person is hired or not. Upon completion of the final interviews, you will be notified of the result within a week.
Rejecting letters are not sent by Amazon to the candidates who don't cut. It is not likely that Amazon will send you a rejection letter or regret mail, however, there is a very less chance that you may receive such an email, since 99.9% of the time if your application is rejected, you will not receive a regret mail. 
You will be notified of your rejection within two days after the telephone interview and five days after the on-site interview if you are unsuccessful. This is how Amazon rejects candidates. 
Amazon does not call rejected candidates. Since it would be impossible for the employer to call every candidate who applied for a particular job, and let them know they were not selected, Amazon does not call the non-selected candidates.
Waiting Period for a Response
You need to wait at least six months for the post you wish to reapply for. Remember that this time, you should work on those mistakes that you made the first time so your chances of getting hired increase since they have detailed feedback, they have gathered about you and if you are repeating your mistakes, it would have the effect of creating the impression that you have not fixed your mistakes
Conclusion
There are many people taking part in Amazon's hiring processes, but only a small proportion of them get selected due to Amazon's more stringent requirements. But working in Amazon would provide one with a lot of exposure as people from different countries would be working. So, it would be quite amazing working at Amazon.
 Most frequently asked questions: –
Q: How long does Amazon take to conduct a background check?
Ans: a company such as Amazon would need about 4 weeks to conduct a background check. 
Q2: Percentage of interviewees that are accepted?
Ans- there are only 20% of candidates that are appearing in on-site interviews will get a job offer. That means 1 out of 5 will get the job offer. 
Q3: Is it hard to get hired on Amazon?
Ans- Amazon is a big company and has a brand name that means that job openings are highly competitive at Amazon more than in any other company, so yes, it is very difficult to get hired at Amazon.  
Q4: When does a recruiter say you can't apply for the job anymore? What does it mean? 
Ans– there is a possibility that you may end up getting blacklisted if a recruiter informs you that you cannot apply for the job any longer and won't be permitted to apply for the job anymore in that company, which could be because of your unacceptable behavior of constantly sending the same resume over and over again without any improvement. 
Q5: What is the average salary of Amazon workers?
Ans– An average median worker makes up to $29007. In 2018 Amazon raised its minimum wage in the US $15 per hour. 
How Does Amazon Rejects Candidates? – Know More