One of the biggest and most intricate sectors in the world is the healthcare sector in the US. It is made up of a variety of different sectors, including hospitals, physicians, insurance companies, and pharmaceutical companies. Let us know the 'Healthcare Industry in the US, Careers, Salary Complete guide'.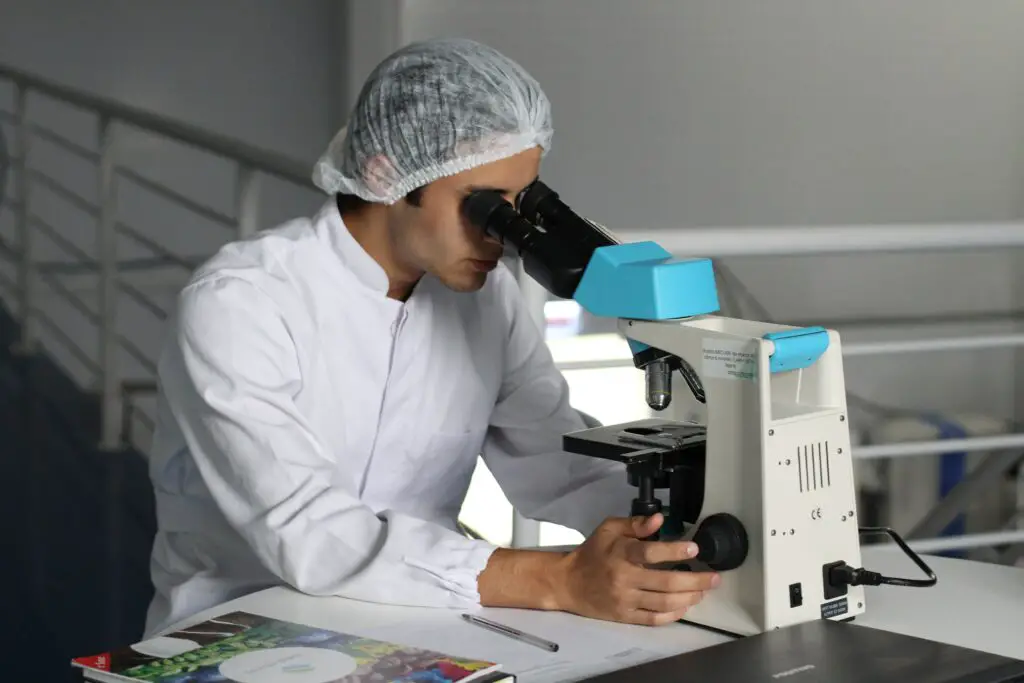 Over 18 million people are working in the healthcare industry in the United States, making it a significant employer. Healthcare jobs are expected to grow by 14 percent between 2018 and 2028, which is far faster than the average for all occupations.
The salaries for healthcare professionals can vary widely depending on their occupation and experience level.
If you're interested in a healthcare career, this guide will give you an overview of the industry, including information on some of the most popular healthcare careers and their average salaries.
Healthcare Industry in the US – Career
The first step in finding a healthcare job is to decide what type of position you are interested in. There are many different types of healthcare jobs, from direct patient care positions such as doctors and nurses to administrative and support positions such as human resources or finance.

There are several ways to search for healthcare job openings. You can search online job boards, and newspapers, or contact hospitals and clinics directly. The best way to find out about open positions is to network with people who work in the healthcare industry. Attend industry events or job fairs, or connect with healthcare professionals on social media sites such as LinkedIn.

Once you have found a few potential positions that you are interested in, it is important to research the companies thoroughly before applying. Read company reviews on sites such as Glassdoor, and look up information about the company's financial stability on Hoovers or Standard & Poor's.
What is healthcare?
The healthcare industry in the United States is a large and diverse sector that covers everything from hospitals and clinics to insurance companies and medical research. Healthcare salaries can vary widely depending on the type of job, but most positions offer competitive pay and good benefits.

One of the greatest employers in the United States is the healthcare business, which employs approximately 18 million people in a variety of positions. The aging population and rising costs of healthcare will continue to drive demand for qualified workers in this industry.

Healthcare occupations come in a wide variety, each with specific requirements and benefits. Some of the most popular healthcare careers include:

Doctors: Doctors diagnose and treat patients for a variety of illnesses and injuries. They must have a medical degree from an accredited school and pass a licensing exam before they can practice medicine. Most doctors work in private practices or hospitals, but some also work for government agencies or research organizations. Doctors typically earn high salaries, but their hours can be long and unpredictable.

Nurses: Nurses provide patient care on a direct basis in clinics, hospitals, and other healthcare settings. They must have at least an associate degree in nursing from an accredited school, although many nurses now pursue higher levels of education such as a bachelor's or
Healthcare industry in the United States
One of the biggest and most intricate sectors in the world is the healthcare sector in the US. It consists of a wide variety of entities, from modest neighborhood clinics to huge global companies. Millions of people work in the sector, which annually brings in billions of dollars.
The healthcare sector is continually changing due to the development of new technology and treatments as well as population needs. To remain successful, healthcare organizations must be able to adjust to these changes.

There are many different work opportunities in the healthcare industry. Some positions, such as doctors and nurses, require years of training and education. Others, such as medical billing and coding specialists, can be learned through on-the-job training or certificate programs.

Depending on the position and the area, salaries in the healthcare sector might vary greatly. However, the majority of jobs provide competitive pay and benefits.
Various healthcare professions
Healthcare occupations come in a wide variety and are widely available in the US. Some of the most common careers in healthcare are listed below:
Doctors 
Nurses
Pharmacists 
However, there are many other types of healthcare jobs that are less common but still play a vital role in the healthcare industry. These positions include occupational therapists, physical therapists, and medical assistants.
United States healthcare wages
Healthcare salaries in the United States are some of the highest in the world. The average pay for a healthcare worker in the US is $60,000, according to figures from the World Health Organization. That is more than twice the $28,000 global average.

Of course, salaries vary widely depending on experience, education, and position. For instance, entry-level positions such as medical assistants and registered nurses typically earn around $40,000 per year.
In general, healthcare salaries in the United States are rising. This is due to some factors, including an aging population that requires more medical care and a growing demand for health services.

There is never a better time to begin a career in healthcare than right now. With a stable job market and high salaries, healthcare is a great industry to start your career in.
The state of American healthcare in the future
In the United States, healthcare has a promising future. It is anticipated that demand for healthcare services will increase in the future due to improvements in medical technology and an aging population. The healthcare industry is also becoming increasingly complex, with a greater focus on preventive care, patient safety, and quality of care. A growing demand for healthcare workers with advanced skills and practice will come from this.
The range of job options within the healthcare sector will change as the sector itself develops. There will be a need for more medical and health services managers, as well as for more nurses and other frontline workers. With the right training and education, you can position yourself to take advantage of these exciting career opportunities.
Conclusion
The American healthcare sector is enormous and provides a wide range of job choices. Knowing where to start might be challenging because there are so many different kinds of employment available. This page gives a general overview of the US healthcare sector, including the most popular jobs and pays ranges. Whether you're looking for a new challenge or want to make a difference in people's lives, a healthcare career could be right for you.
FAQs
How much do healthcare professionals make in the USA?
Although the typical wage range is between $42,962 and $64,541, the average income for a healthcare professional in the United States as of October 27, 2022, is $58,166.
What are the top three jobs in America in terms of pay?
Dental surgeon: $208,000. $208,000 for an oral and maxillofacial surgeon. Doctor: $208,000. Dr. of psychiatry: $208,000.
Is working in healthcare a wise choice?
The medical sector is expanding rapidly. Healthcare is a great career choice for those seeking stability and job security because the need for healthcare services is anticipated to increase dramatically over the next ten years.
Healthcare Industry in the US, Careers, Salary Complete Guide