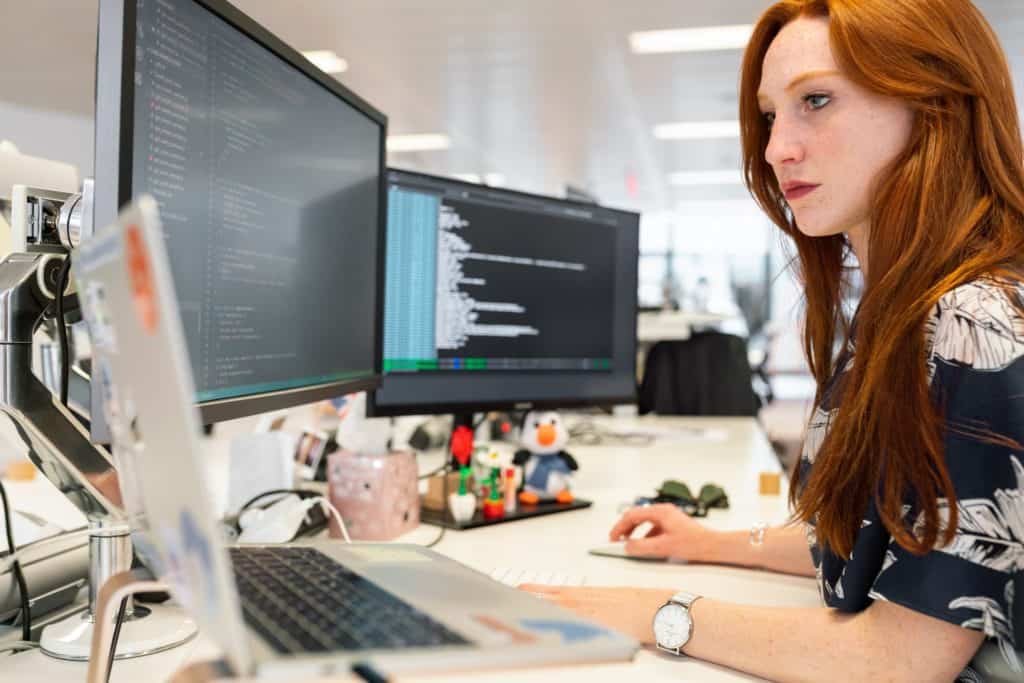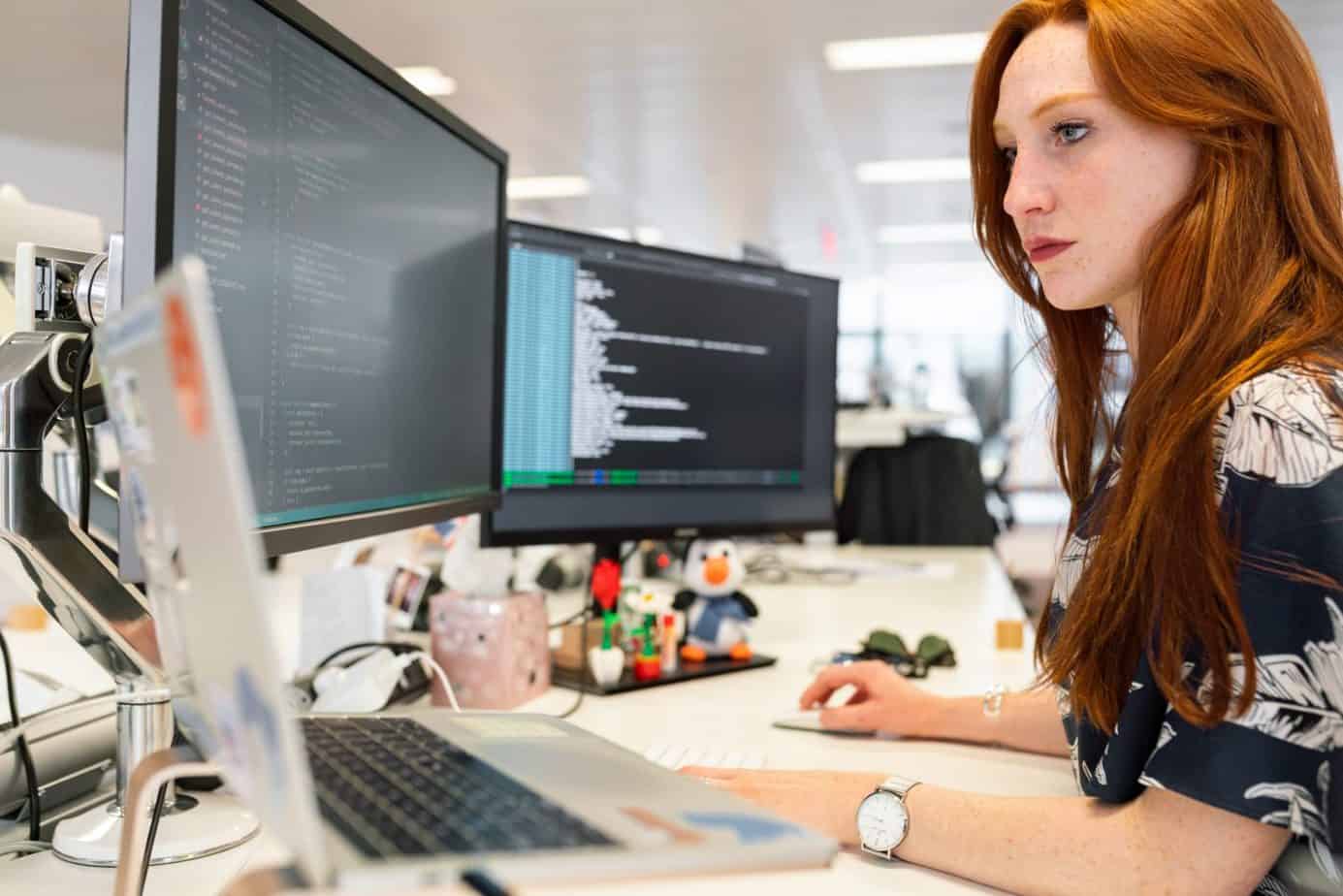 In an interview, Bill Gates once said, "If you want to understand Silicon Valley, watch Silicon Valley." This funny spoof captures the spirit of being a competitive coder and draws similarities with real-life facts that a programmer working for any top-tier corporation or beginning a brand-new firm in the uber-hip Silicon Valley would encounter. We will discuss Google Software Engineer Levels in this article.
Today, every young programmer aspires to make it big in the industry, and there is no better way to do it than by securing a position at Google, the original tech powerhouse. While it sounds extremely appealing, it not only necessitates coding talents comparable to Tony Stark's, but it also demands a thorough grasp of the company's employment structure. This level of expertise of Google's work structure assists a person in setting goals while also devising a strategy for moving up the coder hill.
To begin with, all the scripting for new user interfaces, payment, transactions, or even simple de-bugging, is done by software engineers at Google. Even though Google only employs roughly 18,500 programmers, compared to a w figure of 50,000 programmers at other big brands such as Amazon and Samsung, Google nonetheless felt the need for a tiered work hierarchy. This includes nine software engineers ranging from L3: Software Engineer II, which is most start their career at Google, to L11: Senior Google Fellow- a position sought for by many but only held by a few individuals. A few years ago, Level 1(L1) and Level 2(L2) software engineers also existed. Still, they are deprecated about a decade ago, as it was aptly concluded that the duties of these people were simply the skills every software engineer at Google must have and essentially entailed the responsibilities of a student.
Google Software Engineer Levels with Salary
Before we get to discuss the different levels of being a software engineer at Google, it is necessary to understand why this kind of system exists in the first place. Many people have already spoken out against this approach, believing that such a work ethic may denigrate individuals who work at a lesser level than others. However, Google has said unequivocally that the primary objective of adhering to such a structure is to preserve consistency throughout the company. Having such a structure in place makes it easier to draw comparisons between each level of the job but also helps to maintain reasonable pay levels for everybody. Furthermore, it truly promotes the motto of mutual progress as individuals at all levels engage with one another, which has always resulted in producing the best of the best services for the consumers.
Now that we've grasped the philosophy underlying this structure, let's delve more into the Google Software Engineer Levels.
Level 3: Software Engineer II
This is the entry-level of being a software engineer at Google. This position demands about 0-1 year of experience. Essentially most of the coders working at this level are fresh graduates who are yet to experience the whims and ways of the coding world. These employees usually have a bachelor's degree or equivalent practical experience. They are usually required to work with one or more general-purpose programming languages, including but not limited to Java, C/C++, C#, Objective C, Python, JavaScript, or Go. There is still a lot of adaptation and learning going on at this stage. Hence the coders must be willing to take up new languages very frequently. At this level, teams usually deal with user-related issues and tasks like optimizing applications to maximize speed and scale, factoring in mobile network latency and bandwidth constraints.
Their annual paycheck stands at a base figure of $120,000, with a stock of $39,000 with a bonus of approximately $20,000, which sums up to a total of $179,000
Level 4: Software Engineer III
Moving up the pyramid, we now have the position of Software Engineer III. This position demands experience of 2 or more years. These employees are those people who are still advancing in their careers as code developers. Employees at this level call for 3 years of software development experience, or 1 year with an advanced degree. Like Software Engineer II's, they have to deal with Experience in Java, C/C++, C#, Objective C, Python, JavaScript, or Go and always be ready to adapt to new languages. Develop the next-generation technologies that change how billions of users connect, explore, and interact with information and one another. They usually work on developing next-generation technologies that change how billions of users connect, explore, and interact with information and one another. In this position, one will have to work on projects critical to Google's needs with opportunities to switch teams and projects as you and our fast-paced business grow and evolve. Leadership and communication are the keys to success in these roles.
Their annual paycheck stands at a base figure of $150,000, with a stock of $78,000 with a bonus of approximately $27,000, which sums up to a total of $256,000.
Level 5: Senior Software Engineer
Next up, we have level 5, which is that of a Senior Software Engineer- a position equivalent to that of a first-level manager, which is equivalent to Manager I in most business firms. This position demands approximately 7 years of software development experience or 5 years with an advanced degree. Usually, candidates with a Master's degree, Ph.D. degree, further education, or experience in engineering, computer science, or other technical-related field have the edge over the others when it comes to higher and more demanding positions like these. For such esteemed positions, Google hires people with a broad set of technical skills who are ready to take on some of technology's greatest challenges, as this makes an impact on millions, if not billions of users. They need their engineers to be versatile, display leadership qualities and be enthusiastic about taking on new problems across the full stack as Google continues to scale new heights.
Their annual paycheck stands at a figure of $180,000, with a stock of $126,000 with a bonus of approximately $36,000, which sums up to a total of $343,000.
Level 6: Staff Software Engineer
Moving on, we halt at level 6, which is Staff Engineer- a position of what some would like to call the second-level manager, which is comparable to the position of Manager II in most business firms. This job calls for 8 years of relevant work experience in software development and experience in architecting and developing distributed systems design. Employees must demonstrate expertise in working with- Infrastructure, Machine Learning, Mobile Application Development, Embedded Systems, Front End Development, Security, and Privacy. They require people who can build a team, cultivate innovation by driving cross-collaboration and execute projects across multiple teams. They also need to have a knack for grasping small details in the code scripts developed by their teams and the rigor to deliver better every time.
 Their annual paycheck stands at a figure of $210,000, with a stock of $219,000 with a bonus of approximately $36,000, which sums up to a total of $491,000.
Level 7: Senior Staff Software Engineer
Moving a step higher, we introduce ourselves to the position of Senior Staff Software Engineer, which usually entails a senior manager's duties in general. From this position forth, we would witness a serious raise in the bar- be it in terms of responsibilities, the number of people working under you as a team, or in terms of one's paycheck. Your technical abilities need to stand out compared to other Googlers. After all, Google engineers are all typically of the same intellect at the Senior Engineer level, and Senior Staff is 2 levels above that. Also, you have to be willing and able to lead a team. Though some Senior Staff is individual contributors, that's fairly rare. Finally, you generally have to play a major role in a successful and high-impact product.
Their annual paycheck stands at a base figure of $264,000, with a stock of $346,000 with a bonus of approximately $95,000, which sums up to a total of $705,000.
Level 8: Principal Engineer
Next up, we have the position of Principal Engineer at level 8. This position mainly takes up the responsibilities of a director. This job title is quite sought after, and with the right training and skills, it can be easily achieved. It goes without saying that in this position, one must be fluent in Java, C/C++, C#, Objective C, Python, JavaScript, or Go, if not others. In addition to this, such a position calls for managerial skills. Not only would one have to be managing several teams at once, but he would also have to be answering to his higher authorities. Handling descriptive project papers and having a thorough overview of the happenings under his wing is a must. While these skills can be learned and are not something one needs to have in his innate nature, only experience can lead to expertise. 
Their annual paycheck stands at a base figure of $318,000, with a stock of $907,000 with a bonus of approximately $122,000, which sums up to a total of $1,350,000.
Before moving to further levels let us have a look at the salaries of the levels so far. On further levels, the paycheck is really based on the employee's performance rather than on their position. Hence the salary will no longer be mentioned.
| | | | | |
| --- | --- | --- | --- | --- |
| Level | BASE | Bonus | Stock/ Year | Total |
| L3 | $120,000 | $20,000 | $39,000 | $179,000 |
| L4 | $150,000 | $27,000 | $78,000 | $256,000 |
| L5 | $180,000 | $36,000 | $126,000 | $343,000 |
| L6 | $210,000 | $60,000 | $219,000 | $491,000 |
| L7 | $264,000 | $95,000 | $346,000 | $705,000 |
| L | $318,000 | $122,000 | $907,000 | $1,350,000 |
Level 9: Distinguished Engineer
As a distinguished engineer, you are on level 9- the level where all the cream layer programmers reach this level upon maturity of their prime career years. This role's duties are comparable to those of a Vice President in a firm. This role is somewhat similar to that of a principal engineer, except you will have many people working with you and under you. This position needs you to embrace your people skills fully, and diplomacy is a must. Nevertheless, always keep in mind that only originality can help maintain your position and your sanity.
Level 10: Google Fellow
To understand this position, let us consider an example of a sport. Suppose there are a hundred badminton players in a state. Only 2 of them make it to the Olympics. Similarly, while Google houses thousands of coders, programmers, and developers, only 12 Google fellows, this is a highly esteemed position that requires immaculate attention to detail and dedication to the art. At this level, fellows function in small teams, duos, or sometimes even independently. To understand the ethos of this position, let us understand what entails level 11- Senior Google fellow.
Level 11: Senior Google Fellow
This is the highest level a Googler can be, and only two people have ever made it to this level- Jeff Dean and Sanjay Ghemavat. Jeff and Sanjay have been working together relentlessly to take Google to greater heights, and they are the reason Google functions the way it does today.
In 2009, Google was to sign a search engine efficiency-enhancing deal with Yahoo, which would change the face of Google for the greater good. However, there was a problem that had been tugging this leading bullet for a while then. The crawlers of the search engine were not locomotive, and the database was almost frozen. In layman's terms, this means the users could still put in their queries and receive search results, but these responses were almost 5 months old. This, over a period of time, turned into a wartime situation which led to information leaks that had to be plugged. 
According to the "Theory of Building," there are two essential rules to solve any problem. Firstly, Jeff and Sanjay worked as a team and complimented each other. They were a dynamic duo who remembered that the project would be successful as long as they remember that they were a team.
The second principle states, "It is important to keep exploring without getting caught in dead ends." Intense problem-solving calls for intense research. But one must always keep in mind what they are looking for. While Sanjay thought deeply and with unusual clarity, Jeff worked on the supporting structure of the code. 
But even with these super coder skills, the problem prevailed. So, Jeff and Sanjay spent almost over 90 hours a week converting the code script into its binary form to see what the computer was seeing. They showed real passion and dedication towards their job, and that helped them find a tiny crossover in the code that was causing this ruckus. They proved that you need to know the smallest detail while solving problems on such a large scale as the answer might be right in front of you. Only when you show passion such as this is when you will be eligible to dream of being a Google Fellow or a Senior Google Fellow.
While all this might be overwhelming, it is essential to understand the four core values that Google always looks for in its employees. These are the qualities that Google claims that a Googler or a coder and a lifelong learner must have.
General Cognitive Ability
This essentially refers to the skills your brain uses to function. Four crucial components include:
Listening – One can only speak when one listens. This is the time when the brain is utilized to analyze the information it is being fed. It is also vital to remember that hearing is not the same as listening. Hearing is something we can do even subconsciously, but when we listen, we engage our brain. One must always self-check whether he is actively listening or just being a passive hearer. 


Thinking – When you listen, it goes without saying that your brain is thinking. This is a rigorous activity for your brain, especially if done for a long period of time. This requires tremendous amounts of concentration which can be achieved with practice.


Learning – Human beings are evolving organisms with a thirst for knowledge and are aptly labeled lifelong learners.


Understanding, Justifying, and Questioning – Once the brain is fed certain information, it tries to draw comparisons with prior information and decide to either question the statements or justify them.


Role Related Knowledge
Just like a pie wouldn't be tasty without some stuffing, it would make no sense to hire an employee without proper knowledge. While other skills are a vital part of doing a job, it would not matter if the main job is not done.
Social Skills
As one moves up the social ladder, he has to keep up with several people. They can be his higher authorities, his co-workers, or even the people who work for him. Managing people then becomes part of one's job profile.
Googleyness
By this, Google simply means the ability to adjust. Google and any company would require you to adjust to different types of situations with different people at different time frames. In situations like these, one needs to be fluid, be it in his behavior, ideas, or even something like dressing that many consider trivial.
With that, we can conclude what actually is the ethos of the hiring process at a top-tier company like Google. Similar structures and values are sought after in various other esteemed companies already established or are on the way to success. Either way, if coding is something you feel strongly about and would like to make a career in it, investing the proper amount of time to improving your skills and getting the right breakthroughs at the right time can go a long, long way.
Frequently Asked Questions
What do Google software engineers actually do? Whatever you see today on the face of the search engine is a result of the code written by the engineers at Google. All the services ranging from Google meetings to Google lens result from the codes scripted by these engineers. They develop cutting-edge technologies that influence the users and are the core of the company.


How hard is it to get a job at Google? Considering all odds like existing employees being promoted to higher levels, people switching jobs, and the large volume of new applications coming in every month, the acceptance rates for a Software Engineer at google lie teasingly low at 0.2%. So out of every ten thousand applications that come in, only two get the job. Now you do that math.


Can I work at Google without a degree? This is a much-required change that Google brought about quite recently. Now anybody who is self-taught or a boot camp passes out coders. Google understands that experience stages over academic pedigree, and everybody must deserve a chance to test their dreams. Over 61% of the people at Google do not hold 3 years or an equivalent degree. 


What are the perks of working at Google? Google is one of the best organizations an employee could ask to work for. Apart from having the right to brag about working at one of the world's largest companies, these employees get to enjoy privileges that are usually unheard of in the software industry. Google employees don't have to worry about food expenses since the company offers free meals on office premises. If the employees want to acquire cooking skills, the company provides them with free cooking classes to attend while working. The company also encourages maintaining a healthy lifestyle by providing free gym access and fitness trainers as a part of their employees' benefits. There are also various other benefits such as free transport between home and work, personal travel allowance, education subsidies, and experienced massage therapists.
Also read Google Software Engineer Levels and Salary | Complete Guide
Google Software Engineer Levels and Salaries: A Complete Guide