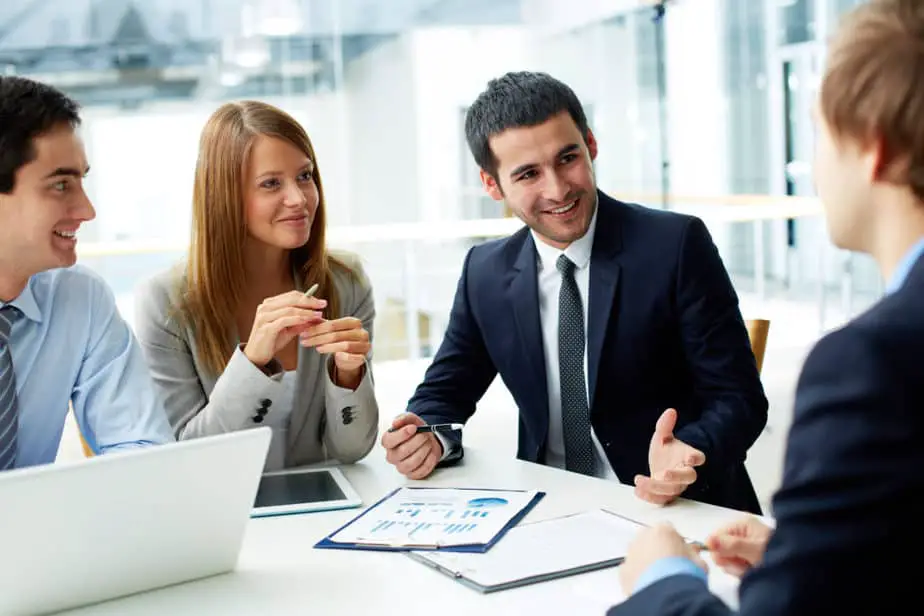 Introduction
DD's Discount is a part of Ross Stores, Inc. It works mainly in providing discounts on several products. It is an American departmental stores chain that is known for its appealing deals. Ross Groups has two subdivisions- Ross Dress for Less and DD's discount. The first DD's store was established in 2004. DD's stands for deeply discounted, and it offers sales true to its name. Here, we'll know about DD's Discount Careers.
DD's is known for its discounts on retail products- be it shoes, clothes, accessories or home décor, etc. DD's discount is known for its integrity and honesty. It has an inclusive environment where diversity is celebrated. There is a culture of responsibility and respectability.
DD's Discount offer careers that are varied and give good opportunities to both entry-level and experienced employees. 
Corporate Responsibility at DD's Discounts
All the employees working at Ross Dress for Less and DD's Discounts prioritize the mission of the brand and their fellow employees. Both these stores make it a point to follow the business practices with soaring principles. There are four pillars of corporate responsibilities that DD's Discounts abide by.
· Working with the associates and empowering them. DD's Discount provides a fertile ground where employees can grow professionally and personally. DD's Discounts also make it a point to contribute to the community they work with.
· DD's Discounts support the communities also by giving assistance programs. They team up with organizations to hold workshops and programs to benefit young people with life skills and academic assistance.
· DD's Discounts also believes in sustainability. They do not want to harm the environment just for profit-making. The team at DD's Discounts consists of individuals who are responsible and aware citizens.
· Whatever DD's Discounts do, they make sure it is transparent and ethical. This high regard for ethics and morality instills faith in the customers too.
Career
DD's Discounts offer several career opportunities. There are options for In-store jobs, retail, as well as corporate careers. There is a lot of scope for internal promotions which implies that there is a lot of professional growth in these jobs that are offered if one works diligently. There are several cases where Retail Associates have been promoted to the position of Store Managers. Many of the Store Leadership openings get filled by promotions happening internally. DD's Discounts keep providing bonuses which work to motivate the employees. There is a lot of learning and skills development in the careers offered by DD's Discounts.
In Retail, there are positions for-
Stock Associate- they are required to keep a check on the availability of the products. They have to maintain and update inventories. They also need to make the products shipment-ready. They ensure that the products are stored safely, according to the brand's rules. The skills required for this job are good observation and management skills. 
Area Supervisor- the role of the Area Supervisor is to look after the store associates and ensure that the targets of the company are met. They have to open and close the store on time. They have to make sure that a safe and secure environment is maintained inside the store for the benefit of the customers. The skills required for this job are leadership skills, good communication skills, and management skills.
Store Protection Specialists- These are needed in the stores for the smooth functioning of the brand. They ensure that safety is maintained in the store and the customers do not find it difficult to navigate through the store. They need to have good observation skills to notice any missing products or theft and take action immediately. They also ensure that the store is working in accordance with federal law. 
For careers inside the store, there are positions for-
Cashier- the cashier has to recheck the inventories and help customers go through the payment process without any hassle. They also inform customers of any discounts or sales or offers that they could avail themselves of. The cashier needs to have good calculation skills, good observation, and a presence of mind. 
Fitting Room Associates- they are required to assist the customers in finding products that match their style. They also help the customers in finding a good fit for the products they are interested in. They also recommend several products according to the taste of the customers. The skills required for this job are having a good personal style, sense of trends and clothing, observation skills, and friendly nature to be able to interact with the customers. 
There are careers in Retail Management also which includes-
Assistant Store Manager, Store Manager, and several Field Leadership opportunities also. The Associate Store Manager and Store Manager have to look after the sales of the stores they are appointed in. They have to keep a check on other employees and make sure they attain their full potential. They also help the store associates in meeting the weekly and yearly goals of the store. They have to look after the management and upkeep of the stores. The major skills required for these roles are leadership skills, good communication skills, and the ability to work in a team. 
DD's Discounts also offers careers in-
Buying, fashion merchandise as well as planning and management. For roles in merchandising, the employee needs to have knowledge of all the products and have a passion for those products. They need to advertise the products well so that it appeals to the customers. The skills needed for this job are a creative mind and a conviction of style. 
Salary
· For Retail Associates, the average hourly salary is $12.15.
· The Stocking Associate gets around $16 per hour.
· $17.56 per hour is given to the Assistant Manager.
· Sales Representative gets paid around $21.72 per hour.
· A Stocker makes around $9.33 per hour.
Benefits
· For Retail associate-
1. There are several growth opportunities and career expansion campaigns.
2. There is a diverse environment consisting of people from various fields and experiences.
3. The emphasis is given to listening and planning. DD's Discounts values opinions and feedbacks.
4. The pay is competitive and there is a policy of reward and recognition so that none of the employees feel neglected.
5. There are lots of internal promotions and elevation in career.
6. For people who are interested in pursuing their studies, College discounts are also provided.
7. The Associates get additional discounts now and then.
8. 401(k) Plan is in place.
9. Employees get transportation and a commute plan.
10. There is a stock purchase plan for the employees to help them invest in a better way.
11. There are several insurances given to the employees- like Vision Plan, Accidental Insurance, Home, and auto insurance.
· For retail management and fashion and creative jobs-
1. The employees get additional discounts from time to time.
2. The employees are given facilities of Personal Medical Plan and virtual appointments with doctors.
3. For employees interested in further studies, college discounts are also given.
4. DD's Discounts wants to manage the work-life balance and for that, it has an additional vacation week for the employees.
5. 401(k) plan is in place.
6. Employees are given plans for purchasing stocks.
7. For the well-being of the employees, they get counseling sessions.
8. Adoption plans and maternity leaves are given.
9. For employees facing hardships, they get assistance from the employee fund of DD's Discounts.
Skills and Age Required
The candidates who are applying for the positions at DD's Discounts should be competent in basic skills. The applicant should be able to work with several people as a team. They should be open to criticism and ideas and work following the company's ideals. Since the jobs at DD's Discounts are fast-paced and hectic, the applicant should be able to handle the pressure.
The candidates are expected to have good communication skills to be able to interact well with the customers. They should be well-versed with the terms of the company. The employees are required to be polite, and friendly. They should be a patient listener and solution-oriented. They should have clarity about their goals and plans. A determined and hard-working employee is always preferred.
DD's Discounts hire employees who have a minimum age of 18 years. There is no particular education requirement for entry-level jobs. The candidate should possess the basic skills and competency to work here. For corporate or technical career and Management Positions, preference is given to experienced candidates who had worked in the respective fields that they have applied for.
Application Form
DD's Discounts is owned by Ross Stores, Inc. So, for applying to the jobs, the candidates have to go to the official site of Ross Stores to search for the jobs and apply. To visit the site, go to the link- https://jobs.rossstores.com/search/searchjobs
1. Mention the areas of jobs that you are interested in. Mention the locality you prefer to work in. This will filter out the results which will help you in easy navigation.
2. Select the job that you are interested in and click on Apply.
3. After you hit the 'apply' option, the job description of the job you applied for will be shown.
4. You can check here if you meet the requirements and possess the skills. If yes, proceed further.
5. You then need to create an account on the website by giving your email id and password.
6. After login, you are required to answer some general questions. These include a query into tax, educational history, work experience, background information, etc. There are certain agreements to be signed too.
7. You then need to upload the resume and fill in your details as in Name, contact number, address, etc.
8. Finally, you need to submit the application form by clicking on 'submit'.
What After Submission of Application Form?
After you have applied, wait for a week or two to hear back from the Company. If the recruiters find your application as they expected, then you will be asked to come for the interview.
In case, you get selected for the job after the interview, then your candidature will be verified by the company. DD's Discounts will do a background check on you. If you do not have any criminal history or a questionable character, then you are good to go. The company will either give a formal employment offer at the end of the interview or they will ask to wait until further confirmation.
Interview Questions
Tell us something about yourself?
Introduce yourself; Mention your qualifications and work experience. Remain to-the-point. Do not blabber. Only say things that are relevant to the job profile.
Why should you be preferred over other candidates?
Mention the qualities that make you different and also those that will help you in sustaining in the job. These qualities could be leadership skills, communication skills, focus on customer service and patient and calm mind, etc.
Also, mention some learning and skills that you possess. That could be based on your previous experience in any field.
Also mention that you are passionate about working at DD's Discounts and its products.
What do you like most about DD's Discounts?
Talk about their inclusive work culture or DD's care about the environment and sustainable practices. You could also mention their contribution to the community and their work culture. And you could also talk about their discounts which are easy on the pockets of many people.
What do you consider as your strengths and weaknesses?
Mention any one of your skills as your strength. It could be anything that would add value to your candidature. Examples may include- leadership skills, teamwork, collaboration, friendly nature, etc.
As for the weakness, mention something that would not discredit your application for the job. Also, accompany the weakness with your interest and attempt to rectify it for your betterment.
Do you have the energy to go through long shifts standing on your feet?
Since the job requires long-standing, mention your ability to do so. Mention that you are energetic (if you are), motivated, always wear comfortable clothes that would not hinder your work.
What did you learn from your previous work experience?
If you were a curious employee and eager to be better than what you were the previous day, then you must have some learning. It could be in the form of lessons from mistakes, or some successful day at work, or life in general.
You could also mention some instances about your school or college life if you didn't have work experience.
How would you deal with an upset customer?
Mention your ability to remain calm and patient. And that you would listen intently to the customer and work towards providing a solution without harming the respectability of DD's Discounts.
Do you have any questions about DD's Discounts?
You could ask anything related to the job, the roles of the job, the timings, the salary, etc.
You could also ask about the work environment or the mission or vision of the company. This would make it seem that you are very involved in the job and want the betterment of the company.
Tips for Interview
· Wear casual and comfortable clothes as this is not a very formal corporate setup. Wear clothes according to your style but keep it muted. Do not be flashy or wear something that could give off a wrong message. Go for something neutral and casual.
· Go after reading background on DD's Discounts, its conception, work ethics, and working environment.
· Answer in a way that would benefit you in the job but does not let out false information.
· Maintain eye contact with the recruiter so that you would seem confident and genuine.
· Keep a calm composure. Listen to every question carefully.
· Talk in a normal tone and pace. Do not be too loud or fast or too slow and low.
· Even if you do not have any prior experience, be confident as the interviewer is testing your personality and ability to do the particular job. They are not necessarily looking only for work experience.
· Try to follow up after few days, if there is no response. This would exhibit your interest in the job.
Conclusion
DD's Discount is a famous departmental store offering great discounts and affordability to the customers. It has an ethical work environment and strives to do better. DD's Discounts takes the responsibility to maintain the well-being of the company as well as the community.
DD's Discounts provide many job offers for candidates from various fields. The environment of the company is growth positive, the customer service is great, and several benefits are also given to the employees. This makes it a great place to work if you are looking to embark on this field.
DD's Discount Careers- Job Description, and their Salary