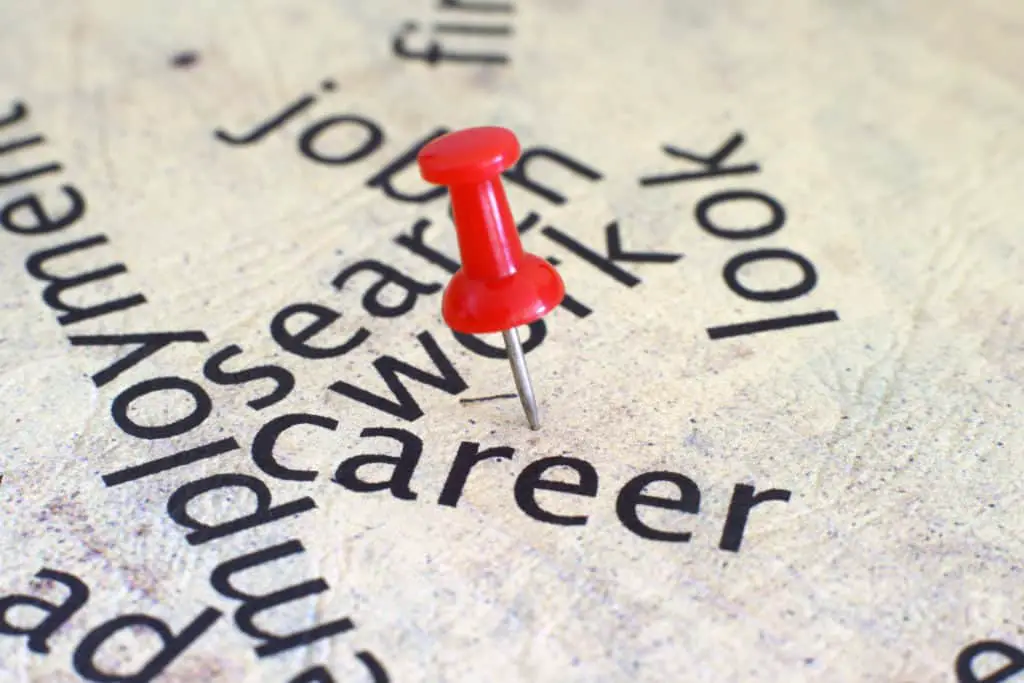 Cintas Corporation is an America-based corporation having headquarters in Cincinnati, Ohio. They provide specialized products and services that range mainly from independent auto repair to large hotel chains. The company is one the largest and popular in the industry with reported total revenue of $7.09 billion and approximately 40,000 employees in 2020. The company is involved in services including maintenance, sales, and corporate field and businesses like supplying identity uniforms,  mats, restroom supplies, first aid, safety, and fire extinguishers, and other products. Here, we'll know about Cintas Careers.
Cintas Job Opportunities
Cintas corporation owns 500 facilities in North America alone, company serves over 900,000 businesses and provides services to over 1 million consumers. With Cintas there is always room for growth, they refer employees as partners and focuses highly on their staff. Entry-level workers too enjoy opportunities to grow along with the company while the corporate advocates the promotion inside the company. The company has a specialized hiring process targeting recent college graduates and veterans. The main components of Cintas business include Maintenance, Sales and services, Fire Technician, and Corporate.
Minimum Age Requirement
Individuals applying for a position at Cintas corporation must be 18 years of age or above. 
Benefits for Employees at Cintas
Competitive Pay
401k/Profit Sharing/ ESOP
Medical, Dental, and Vision Insurance
Paid Holidays
Career Growth Opportunities
Salary
The employees- partners at Cintas Corporation earn an average yearly wage of US $62,073 which meets the national average and the additional US $9,0000 as an average bonus. 
Corporate
In this department position of Sales Representative and market, development representative is usually available. Sales Representative visit clients and recommend them products designed for their well-being. A sales training program is available at Cintas before joining which includes knowledge of the product, mentorship, and business development strategies. 
Key Responsibilities of a Sales Representative 
Full-time job
Meet sale targets and generate revenues
Transporting samples of products for presentations
Setting up appointments
Gathering intelligence and utilizing it to support product marketing, its presentation, sales calls, and new business.
Skills Required
Previous outside sales experience, minimum of 1 year.
Successful completion of Cintas Sales training
High school diploma or GED; Bachelor's degree may be preferred.
Valid Driver's License
Preferred Skills; Not Mandatory
Proficiency with MS Office( Word, PowerPoint, Outlook) and management system.
Business to Business Sales Experience
Should be Goal driven and self-motivated.
Benefits
Base competitive salary and high chances of getting Commission  
Bonus based on performance.  
Mentorship program 
Car package (Lease/ Gas/Insurance/ Maintenance allowance)
Tablet and Air Card
Annual Recognition events
12-weeks Sales training program
Salary 
Employees working in the Corporation and the position of Sales Representative earn an average wage of $ US 48,916 annually. 
Fire Technician
Job opportunities at Cintas are available for Fire technicians of different expertise. These technicians are specialized experts and serve basically in fire safety work. 
Key Responsibilities 
Full-Time Job
Servicing, repairing,  and installing portable fire equipment and other fire suppression systems
Selling and promoting Additional products and services for the company growth
 Maintaining inspection and maintain documentation on all work performed
Onsite emergency repairs
Skills Required
Valid Driver License
HS diploma or GED
Strong communication and customer care skills
Ability to work independently 
Fire licenses may be required as per the regulations of a state.
Salary
Employees working in Fire Technician enjoy average hourly wages of $ US 17.00. Fire technicians and managers work in the Cintas fire protection division. 
Maintenance
Cintas maintenance service provides consumers assistance in repairing, maintaining, and put industrial equipment, check its functioning, and assess other problems. Job Opportunities at Cintas are available for Maintenance technicians, assistants, and Manager. 
Key Responsibilities of Maintenance Manager
To lead all maintenance activities at Cintas Facilities
To improve proper Functioning of the equipment related to all production and ensuring it is reliable and works well.
Managing and scheduling work assignments related to all facility and equipment
Performing and scheduling assignments related to  preventative maintenance
Developing safety processes and procedures and implementing them
Managing expenditures of building equipment and labor budgets.
Preparing reports concerning maintenance
Identifying and evaluating part suppliers
Act as an agent negotiating service companies both inside and outside. 
Conduct training programs for maintenance staff
Provide mentorship and supervise the staff.
Maintaining staff level
Responding to emergency alarms
Skills Required
Minimum 5 years experience in repairing industry-related equipment in an industrial area or military. 
Previous experience; minimum of 2 years
Experience in management maintenance preferable in repair, maintenance, install and troubleshooting problems related to industrial equipment. 
Ability to read English printed in maintenance equipment and literature
Should have the ability to read blueprints and prior experience in blueprints.
Proficiency with computer and MS Office (Word, Powerpoint, Excel) 
Equipment Knowledge in wiring, electrical, electric components, pipe systems, and plumbing and machinery.
Ability to stand up for the maximum time in an 8-hour shift
Must be available on call for 24*7
High school/ GED
Other Preferred Skills
Boiler Knowledge
HVAC experience
Previous experience in welding activities
Other Reliability certificates as required.
Salary 
Cintas Maintenance Managers get an average of $ US 69,000 per year or $ 33 per hour.
Key Responsibilities for Maintenance Technician
Know ways of working with industrial equipment and assist in their repair, maintenance, install systems and components. 
Assistance in performing services involving in performance maintenance
Sorting out all safety concerns
Perform housekeeping services indoor and outdoor 
Monitoring supplies
Keeping maintenance records
Skills Required
Prior experience minimum of 2 or more years in repairing industrial processing equipment in an industry.
Ability to read English written in maintenance literature and labels of equipment
Experience with blueprints; can read blueprints
General knowledge of computer and MS Office. 
HS diploma or GED
Ability to stand up for up to maximum time in a particular shift.
Other Preferred Skills
Boiler working knowledge
Other certified experience as required
Able to perform welding activities and must have previous experiences before. 
Salary 
The average pays for a maintenance technician starts from $ US 26.22 per hour. 
Production and Manufacturing Jobs
Employees at the production and manufacturing department of Cintas work in field activities like loading and unloading of items, Folding and operating. Job opportunities at Cintas in the Production and Manufacturing Department include Operator, Loader, and unloader, Folder In Garments, Machine operator, Production Supervisor.
Key Responsibilities of an Operator
General positions of an operator include Utility Operator, Wastewater Operator, Heat Seal Operator, Pack operator. The responsibilities of an operator vary according to needs. 
Ensuring all the items are up to date and are good to operate. 
Wastewater operator responsibility includes the overall maintenance of the facility's wastewater system including its operation and reliability based on applicable local pollution guidelines. 
Stock Operator duties include performing various operations in the stockroom department, including the break, vacation, and absence coverage for all other stockroom positions. 
Washroom operator duties include ensuring that all the soiled products that are washed are according to soil separation requirements at Cintas production facilities. 
Daily Accuracy and productivity are required for inventory control and accountability.
Additional duties include housekeeping and adherence to health and safety.  
Skills Required
Ability to stand for the maximum period in a particular daily shift.
Able to bend, stretch, stoop, stand for long hours, twist, and lift heavy items during the shift.  
Other Preferred Skills
Appropriate certification or state licensing if applicable
Knowledge of regulation related to local and national policies and ordinances preferred in Wastewater operator position.
Salary 
An operator gets an average of $ US 15.04 per hour depending upon the position in which an operator specializes. 
Daily Responsibility of a Production Supervisor
Hiring, training, and directing individuals on entry-level production positions.
Meeting daily goals of productivity and other quality standards.
Inventory Control and maintain the plant
Should ensure safety in the plant
Train and supervise other partners about the company's extensive safety policies.  
Ensuring adherence to rules with required standards and regulations. 
Maintaining a sense of safe environment at the location
Accountability for production flow and results
Skills Required
HS diploma or GED
Valid driver license
Other Preferred Skills
Ability to handle all physical requirements of the position which includes stretching, bending, twisting, and others as required. 
College degree and previous work experience. 
Salary 
The average pay for a production supervisor is $ US 54,021 per year which ranges from $US 42,000 to $ US 69,000. 
How much does Cintas Pay? 
Salaries at Cintas Corporation ranges from an average of US $40,141 to the US $87,120 per year according to the Payscale. Cintas Corporation workers in the position of Maintenance Supervisor get the most pay of US $73,899 while workers doing the job of Route Sales Representative make the least pay of US $ 44, 323 per year.  
Application Status
Individuals seeking a job at Cintas must apply through the main website of Cintas Corporation. Applicants must create profiles to apply for positions. They need to create their profiles by setting up a username and password, once they get approved, the application process begins. Applicants do have an option for filling up the application form by themselves or by uploading resumes and letting the AI fill up in appropriate fields based on information provided in the resume. 
Be careful while filling up the details in the application form and always double-check. Due to the high number of applications received, the hiring personnel at Cintas Corporation are unable to contact every job applicant. The hiring overall takes about 3-6 weeks to get process and complete. However, you can always call and email hiring staff to get information about the status of your application process. 
Interview Questions at Cintas Corporation
Describe your greatest strength? 
Tips for Answer
Be formal and respond positively, do not fake it. 
Try to relate your strength to the position 
Be honest. 
Few good examples include the ability to solve problems, cooperate in the team, prioritize work, organize things properly. 
If you are the HR interviewing someone for this position, what skills and qualities do you go for? 
Answer confidently and states specific qualities which you think you have and apply to that position. For example, A manager job would likely look for someone who can manage a team, someone with leadership qualities. 
What do you think you will be doing in five years at Cintas Corporation? 
This is a question where you need to be future-oriented. Some answers you can say are: You would like to get retirement or you would see yourself gets promoted or whether you want to make difference in the company. Or any particular position or area in Cintas Corporation. 
Are you capable of handling a tight deadline in Cintas and what will you do in such cases? 
Think about every deadline you have met. Answer in such a manner that shows you are telling how important each project was and how you prioritize them. 
Behavioral questions at interviews are now more popular and at a big corporation like Cintas, it is a must that you will get asked these questions at least Once.  Some of the examples of Behavioral questions are as follows. For more questions, check this link. 
Tell me about a time when you successfully handled a situation?
The interviewer Is expecting what you would do in a situation that you have not expected, an unforeseen challenge. Think about all other difficult situations you have handled.
Give an example of a time you have failed. How did you handle that? 
Share your experience to describe a situation. Tell them how you have reacted at that time and the lessons you have learned at that time. 
If you have multiple projects on your table, how will you prioritize them and complete them on time? 
Tell them how you will prioritize the projects according to importance like business importance. Set clear schedules for each project so that you know which one you need to complete first. Ask for help if necessary. 
Tell me about a time when you had worked with your colleague who has a different personality than yours.
Ans Be honest about the situation. Do not try to get into the influence of your emotions and try to sabotage your previous co-worker. Not a good impression on interviewers if you try to complain. Answer how you have handled the work and tried to keep a formal relationship with that co-worker.    
Tips for Interview
Practice answering questions using the STAR format.
Always research the company, check their website, and the information related to the position before you go. 
Practice popular interview questions 
Be yourself
Answer honestly
Dress in business casual 
Cintas Careers- Job Opportunities, and their Salary