While seeking a career in tech it is first advised that you do a lot of research as to what you want to do and what kind of companies you want to Work for. While tech jobs do not necessarily mean you have to be an engineer to have a career in tech, different fields of jobs are needed in tech companies which include Human resources, Production management, etc. Tech companies are known for offering the best incentives to their workers, maybe that's why more and more people are seeking tech careers. In addition to good pay tech companies provide bonuses like stock options, onsite gym, doctors, etc. Let us know more detail about 'Best Tech Companies For Your Career'.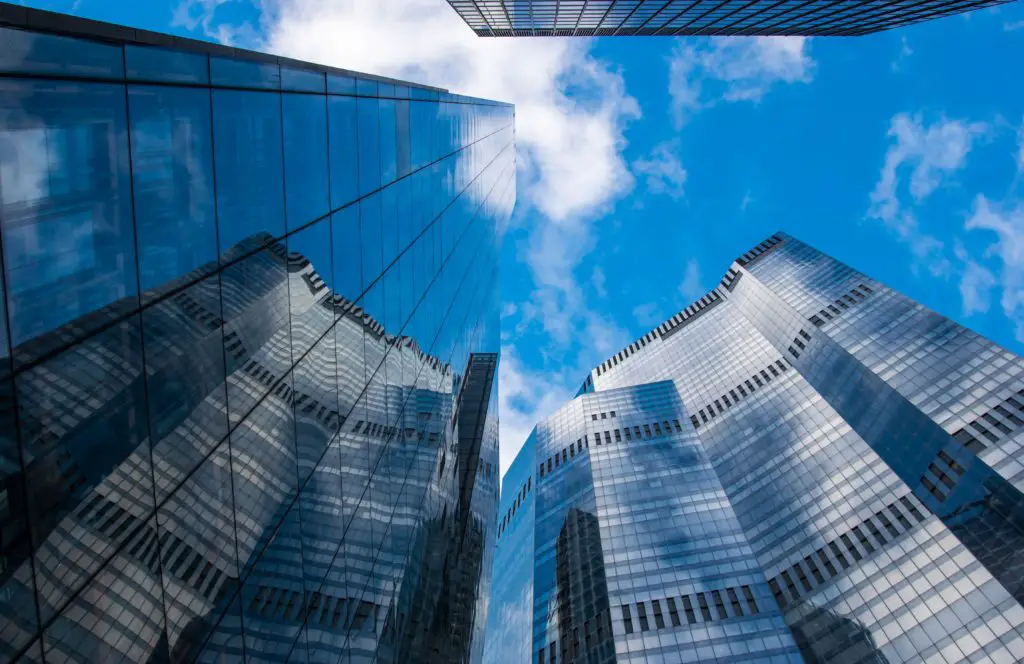 Best Tech Companies For Your Career
There are different aggregates in measuring what tech company is the best, this is because there different ways in which these companies can be ranked which will be listed below:
Job satisfaction
Salary income
Career advancement
Benefits
Work/Life balance
Best Tech Companies:
Netflix
NETFLIX is a streaming service with over 5000 plus movies and videos on its apps, Netflix is one of the top streaming services in the world today, its success has skyrocketed to Netflix being able to produce its own Netflix original shows and movies with hits such as stranger things, sex education and so many more. Netflix although new to the tech industry has one of the best salary earnings for its employees with a median salary of 136k per year. According to comparably.com, 84% of Netflix employees believe they are being paid fairly, however a job in tech at Netflix depends highly on your job qualification. Netflix also provides its employees the best compensation such as
Stock option benefits
Finance and retirement benefits
High paying salaries
Flexible work hours
Relocation benefits
Parental leave
Unlimited paid time off
Provision of meals
Metaverse
Another high tender on the list is Facebook now known as Metaverse, the ever-evolving social networking service with billions of monthly users.  The average salary for a Meta salary is $141k per year, including bonuses. Its great compensation packages to its meta employees is another reason why Meta should be considered when starting a tech company. It also gives its employees room for career advancement.
Aid with fertility problems 
Cancer care programs
Dental benefits
Paid parental leave and maternity benefits
Legal benefits
Wellness programs
Leave programs
Mental health programs
Salesforce
As much as we like the big names in tech, SALESFORCE is another tech company that people looking for how to start their career in tech should look out for. Salesforce produces a good environment for its employees and is founded on the idea of "families are bound together and families are responsible for one another". This principle alone skyrockets it to the top of the list. The average salary for a tech employee at Salesforce is $138,944 per year, with the inclusion of bonuses. Including in its compensation packages are
Health saving accounts
Dental insurance
Mental health care
Flexible spending accounts
Life insurance
Disability insurance
Supplemental life insurance
Vision insurance
Accidental death and dismemberment insurance
Occupational accident insurance
HubSpot
HubSpot is a full-on marketer software that helps companies in sales and service platforms. It is dedicated to a hybrid, flexible model of work for the future that provides its employees with the convenience and choice in an environment where they will thrive the most.  An average HubSpot employee makes about $94,901 a year. Inclusion with the compensation packages which are. HubSpot values its employees deeply and invests in development programs to help improve their skills.
Remote work
Five-year sabbatical
HubCare
Stock Options
Parental benefits 
Leadership  development
Ongoing learning
Tuition reimbursement
Employee resource group
Unlimited Vacation
Healthy HubSpot: nutrition consultation, stress management, fitness reimbursement, etc.
LinkedIn
LinkedIn holds one of the best cultures in the workplace, the environment is cool and stress-free and therefore gives employees the feel of a home away from home. The company is believed to focus on its big five which are Transformation, Integrity, Collaboration, Humor, and Results, it was also rated diversity 80 of 100. Its tech employees earn an average of $134k. LinkedIn benefits include
Personal trainer
Free Catered Lunch and Breakfast
Onsite gym
NVIDIA
NVIDIA was listed as the best tech company of 2021 by glassdoor, its employees have commented that it provides good work/ life balance.NVIDIA tech employee earns an average salary of $145,000 per year including bonuses. The AI company's core benefits provisions include
Occupational  Travel  Accident Insurance
Disability insurance
Life insurance
Spouse/Child Life insurance
AD and D insurance
Guidance resources
NVIDIA also provides optional benefits that need to sign up for
Medical plans
Vision insurance
Dental coverage
Legal Ease Legal Plan
Voluntary insurance such as Auto, Pets, Home, Critical illness
Additional Child/ Spouse Life insurance
Health Savings Account
Identity Theft Protection 
Google
GOOGLE is the poster child for tech companies and it leaves up to its expectation with the amazing compensation it offers its employees. A Google employee earns an average of 121,707 per year.
Health and wellness 
Financial well-being such as Student Loan reimbursement, Personal financial Coaching, Competitive compensation,401 (k) retirement plans
Remote work opportunities available
Flexibility and Hybrid model
Paid time off
Family support and care like Backup child care, career giver leave, fertility, growing family support, etc.
In Conclusion,
Building a career in tech means working for one of the fastest-growing industries in the world, you have to be ready for constant change and adapt to those changes. A tech career is very demanding and needs. Choosing the best tech companies to work for can be very tasking, this is because there are a lot of tech companies that offer different specialties. 
Best Tech Companies For Your Career