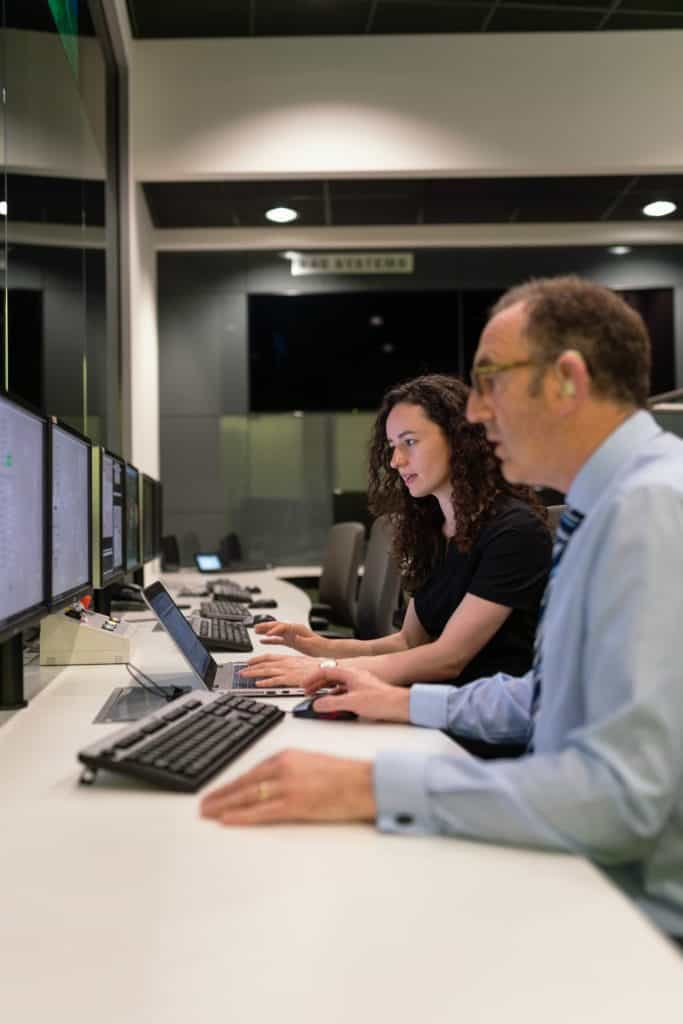 Are you thinking of pursuing a career in technical support engineering? Are you searching for the perfect job opportunity where you can offer your technical skills and get decently paid too? Amazon, the online shopping giant, is continually looking to engage with potential technical support engineers like you, who are enthusiastic about inventing simple solutions to complex technical problems. As Amazon continues to expand and deliver thousands of products globally, the organization offers thousands of vacancies that need to be filled to constantly improve their speed, quality, and accuracy of services. Being a highly customer-centric organization, Amazon loves to join hands with employees who can be a part of their journey in improving customer experiences. In this article, we'll run you through the necessary criteria for becoming an IT Support Engineer at Amazon as well as the steps to be followed if you're looking to work as an IT support engineer for Amazon.
STEP 1 (Required Knowledge and Qualifications) 
Obtain the relevant and required educational qualifications, ie. a Bachelor's degree in Computer science, or Engineering.
Build upon your knowledge and understanding of Computer Hardware systems, enabling you to quickly work your way through the tasks assigned.
Gain familiarity with commonly used OS systems, the various programming languages in the market, enterprise support and Office software.
Learn in-depth about the database and network security systems, to make yourself useful for the company's privacy and security concerns.
STEP 2 (Technical Background and Work Experience)
Setting a solid foundation of theoretical knowledge will undoubtedly push you forth into the domain of your choice. Still, your practical, first-hand experiences will create an efficient, valuable employee out of you. This couldn't be more true if you're a person applying for the role of an IT support engineer. Creating a strong background with IT infrastructure components and core internet technologies will set you up for success down this career path from the word go.
You may need to be proficient in networking infrastructure and system integration, with good experience in controlling heterogeneous network environments. Good communication skills and the ability to break down technical concepts to a non-technical team, either cross-functionally or across management, prove essential components of an IT support job.
STEP 3 (Application Process)
To begin with, you would need to create an account on the Amazon Jobs website or log in to our existing account, where you will be asked to enter your location and desired job category. Next, you will be directed to a list of all the available positions at Amazon that match your job requirement. Click on "Apply now" if a particular job opening suits your job profile and interest, and follow the instructions on the screen to complete the process.
If you're applying for a position at an Amazon warehouse or an associate position at an Amazon fulfillment center, you can find out more about the application procedure at We are hiring! Note that your Amazon Jobs account would be separate from your amazon.com customer login ID.
WHAT DOES AN IT SUPPORT ENGINEER AT AMAZON DO?
If you're an employee recruited in the IT support department at Amazon, your role will consist of: 
Installation and configuration of computer hardware and software applications.
Rectifying technical malfunctions and hardware issues.
Assess and make decisions regarding the implementation of new technologies for the company.
Maintain effectively functioning systems, actively maintaining reports that provide technical solutions for the organization at large.
Assist in the structured execution of new and innovative ideas and solutions for the company.
Examine and scrutinize previous data to identify underlying concerns and potential problem areas
Guiding non-technical audiences like clients or colleagues through the steps to understand technical issues as well as the implementation of new solutions.
Conveying important technical requirements and concerns in organizational meetings to support the growth of the company.
HOW MUCH DOES AN IT SUPPORT ENGINEER AT AMAZON MAKE?
Did you know that an IT support engineer at Amazon makes $6,147 more than the average IT support engineer in the US? 
According to www.payscale.com, Salaries for Support engineers in the IT department at amazon can range from $61K to $119K, with the average Support Engineer's salary being $92,498 per year. On the lower end of the payscale, an IT support engineer earns $61K annually, and on the higher end of the pay scale, a support engineer can earn up to $119K in a year.
FREQUENTLY ASKED QUESTIONS
Do I need a professional resume or a CV to enter the application process?
Answer – Coming in with an appropriate CV or resume for the desired job is always recommended, but Amazon does not bar those who cannot offer a formal resume. You will be asked to provide necessary personal information, along with details of past work experiences (please mention dates of employment), your educational background and qualifications, and your area of expertise. Be sure to fill in accurate information during the application process. If applying for a warehouse/associate position at an Amazon fulfillment center, a resume is not required, and you may check out the application procedure at We are hiring!
Does Amazon hire freelancers, contractors or temporary employees?
Answer – If there's an Amazon office in your city, you can connect with the temporary employment agencies locally, who lead freelancers, contractors, and temporary employees to Amazon. You can connect to Amazon via those agencies, as Amazon does not list freelancing or temporary jobs on its website.
How do I know the status of my application?
Answer – To check the status of your application, log in to your amazon jobs account and review the positions you applied for.  Amazon will contact you based on your resume and job profile, following federal requirements, and may not contact everyone who has sent in their resume. 
Technical support, without a doubt,  is the lifeline of every functioning company today, the backbone that keeps the system running and the customers happy. So, if you think you can offer your skill-set towards troubleshooting technical glitches and creating more positive customer experiences, Amazon is definitely one of the best places to work for.
Becoming an IT Support Engineer at Amazon- Their Salary