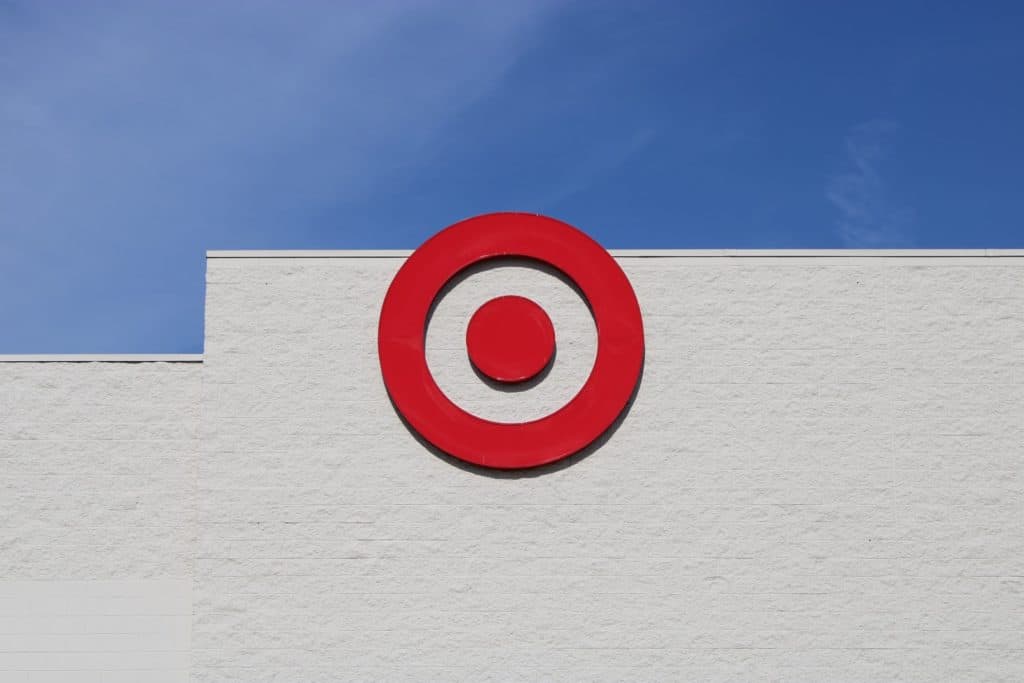 Headquartered in Minneapolis, United States, Target Corporation is an American retail corporation. The Corporation was founded in the year 1902, while the store started some 59 years ago. As of 2020, it has around 1904 stores and deals with items like electronics, food; pet supplies; shoes; beauty and health products, lawn and garden, etc. Target is in the 37th position as per the 2020 Fortune 500 list of US Corporations in total revenue. Great achievement, isn't it? We heard that you wish to apply for Target Inbound Expert! What's your plan? Do you know how to apply? What are the duties assigned to this position? It seems that a negative response was uttered. Worry not! We are here to help you out. We have brought this precise article specially written for those looking for a Target Inbound Expert job- A Guide to Target Inbound Expert. We've enlisted below all essential pointers that you must be acknowledged with before applying. Ranging from the perks to the qualifications to the method, we have highlighted everything here. Give it a quick read. I hope it helps you!
Essential Components to Know Before Applying
Roles and Responsibilities 
As an Inbound Expert, you must perform certain roles and duties that accompany this position at Target. You must know that it is a dynamic job position, and your experience will differ every day. So your first role is to be open to such situations and first-time experiences that this position will bring to your hands. Have a look at your roles as an Inbound Expert! Following are the detailed responsibilities expected of you at Target.
You need to perform every task with precision and accuracy. You are not anticipated to make errors arising due to negligence
Sorting should be at your fingertips. Performing sorting operations can be regarded as your primary task. You are required to execute segregating comprising all unload schedule times
Your next work is to operate on equipment related to power provided that you are certified. In case certification is needed then you can also work in collaboration with the lead
Safely and with a good amount of efficiency, move or handle the merchandise on a regular basis
The next important task is to look after and maintain sales in-floor in stocks for the arena of general merchandise
Handle operations and entries related to cash registers with accuracy 
You will have to comply with the rules, laws, and regulations in the management of all defective and erroneous items. Additionally, handle items that are sensitive to the environment
You have to be flexible regarding adjusting yourself for the night shifts, work during holidays, or during your weekends as the business demands
Attend work every day and don't miss out for some silly reasons as daily attendance is compulsory
Render valuable services and based on the other requirements of the business, you will have to perform the tasks
Provide an incredible atmosphere and experience while the customers & clientele come for their purchase
At all times, you are mandated to exhibit a formal and professional code of conduct. Practice and preach ethics at work and demonstrate compliance to safety norms
Shifting and lifting the merchandise that may weigh up to around 40 pounds.
Skills Needed to be an Ideal Match
Now that you have read about your roles and work at Target, you must be wondering if you can be the perfect fit for this position. So here we have brought to the table, after a lot of research, all the skills and what it takes for you to fit this position. Here are the qualities you need to look at within you:
Are you of the belief that the customer is God?  Does customer satisfaction drive you eternal peace and motivate you harder? Then, Target is your right choice! Your extraordinary service must make the guests go crazy enough to let them fall in love with Target
This is not going to be your regular kind of Monday Friday job. Then what will it be? The work hours will span to weekends as well which will encourage the guests free during weekends. Bored with sitting behind your computer screen every day? Well, it won't be the case at Target
Are you slow-paced and not a good communicator? Well, it would be difficult to fit here then. Target values those who are filled with enthusiasm and are quite fun-loving
If stocking and successfully persuading guests to buy Target products is your left-hand work, then definitely apply! They are on a lookout for a person who is adept in all such tasks
Other Essential Prerequisites 
Hmm…so there are few additional prerequisites that you must undoubtedly have to apply for the position. Let us glance over the same quickly to get an overview of the whole thing. So here are they:
You must be of at least 18 years of age or above
Not only does one need to be a good team player but also a good individual worker
One must be flexible and agile enough to adjust to the dynamic changes taking place in the organization. You must be technically sound and adaptable to transitions
Ability to use your brain and answer the inquiries, doubts, and questions asked by the guests
You must be compassionate, resourceful, and have a welcoming code of conduct towards the visitors and your teammates
The other requirement is that you must be precision-oriented and eye towards the details 
Salary of Inbound Expert at Target
As per the information, we have collected, the Target Inbound Expert gets $15 per hour of work. We came to know that the salary of an Inbound Expert at Target could range from $13 to around $17 per hour of work. However, we recommend you ask your supervisor or the one recruiting you to give all the details regarding your salary. You must also ask about the other benefits that you shall receive while working at Target. This will bring clarity to your thoughts and actions and would be helpful in terms of salary negotiations before you start working as a Target Inbound Expert.
Takeaways as an Inbound Expert
Wondering what you will learn by serving for this position? Well, we've thought along this line and thus listed below the key takeaways as an Inbound Expert. These learnings will guide you towards your main goal and career as a better individual.
Gain knowledge and experience in the domain of retail business fundamentals. This domain will encompass inventory management, process efficiency, and sales trends
Experience in conducting and managing regular work pressure in order to support the operations and achieve sales target
Hands-on knowledge on how to communicate, persuade and provide a supportive environment to guests visiting the store
Guide to Apply for the Position- A Guide to Target Inbound Expert
The Complete Process to Apply at Target
As we mentioned before in this article, we will be your right companion while applying and looking for a job at Target. So after covering the essential elements of Inbound Expert, we have a subtle procedure for you to apply for this position. This is quite easy and would count to approximately 20 minutes for filling up and applying for the same.  Now, how are you going to do it? Well, we assume you are new to it and do not know the complete steps. Hence, we have brought a stepwise detailed procedure to assist you while applying at Target. I hope it helps!
The very first step is going into their official website. Hence, you need to type Target.com on the search box
As their screen comes up, go to the bottom of the page and there you will find a 'More' button. Click on that and you will get the 'Careers' option in the drop-down list. Select that!
Type the position you are looking for in the search box and click the search button. Great! Now hold on while they produce the results for the search
Next, you will find jobs all over their establishments. So you have to click on 'Location', select and then press the search button
Once you find your desired job position, click on the same. A screen regarding that position will open that will read everything about the company, the job description, and other essentials
You can go through all these to get a more enhanced vision of the company. Note that we have covered almost all of it in this article so you can get an overview of the same by reading this. Finally, click the 'Apply now' option
After you finished clicking, a second screen shall appear with the same details as before. This is to ensure that you have read everything twice and that you don't back out after selection. Again, select the 'Apply' option
If this is the first time you are applying, then you have to create your account. If not, then you can directly 'sign in'
Fill in all the details regarding your correct email address, contact, and create your password. Don't forget to copy your password to a safer place
Your next step is to upload your updated resume. Therefore, select the correct file from your drive and upload it. Ultimately, fill up all the other essentials asked to you such as your experience, full name, etc
Our Final Words
We've practically covered almost all the topics for you to land safely at Target as Inbound Expert. Remember to go through the article completely before you apply. The workload and the anticipated salary, along with the key takeaways, are mentioned above. We're hopeful that this article will enrich your knowledge and guide you through the procedure for an interview or meeting before your selection. We will encourage if you to share this article with all those who are needy. Thank you for reading!
A Guide to Target Inbound Expert