Those days when we sat in our classrooms with pencils and paper on our desks and our teachers were up at the blackboard teaching us to think are a thing of the past. Traditional education is still very much alive and efficient, but students are finding a new way to learn and it all starts with connecting with the internet. Isn't it interesting to learn that over seven million people are taking at least one online course, that's right the digital classroom is the next big Here we will see how does Khan academy make money?
thing and today it's our big conversation.
Khan Academy is an e-learning platform that provides educational videos on a variety of topics such as arithmetic, economic history, computer programming, and more.
Khan Academy earns money as a charity through contributions, tuition fees from its Khan Lab School, and fees for its SAT prep classes. Khan Academy, established in 2008 and located in Mountain View, California, has grown to become one of the world's most popular online learning systems.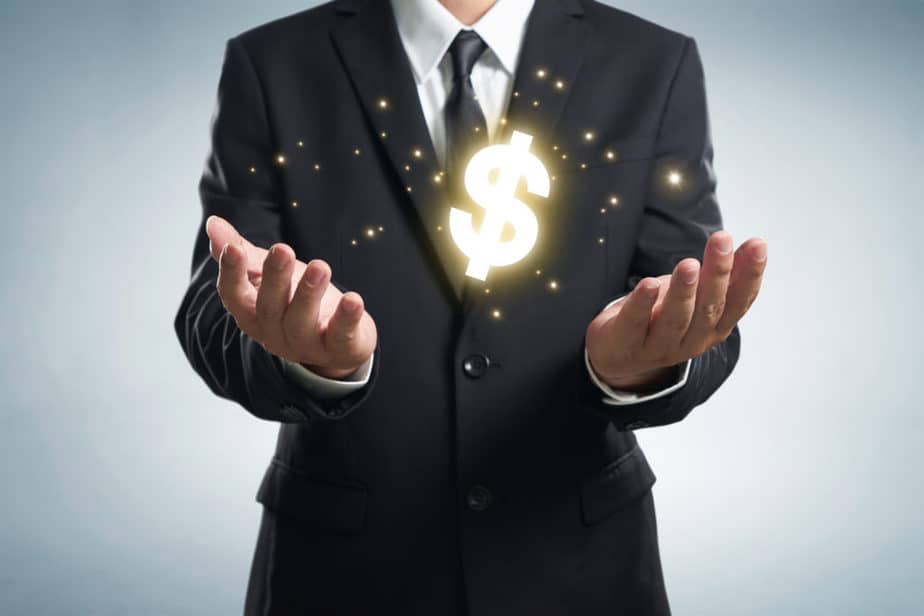 How does khan academy make money?
It runs on sponsors and other donations that keep the platform building content at scale for millions of its students across the globe. This EdTech non-profit is committed to providing a free, world-class education to anyone, anywhere.
For the first four years of operation, Salman Khan personally sponsored the Khan Academy.
During the academy's fourth year, it received its first significant contribution, a $100,000 donation from philanthropist Ann Doerr. This investment increased the legitimacy of the Khan Academy, and Khan was able to use it in conjunction with his skills in finance to pitch additional rich benefactors.
Khan would raise about $4 million in donations over the following 12 months.
Khan Academy, as stated in the preceding section, is a non-profit organization. It is mostly supported by individual and organizational donations.
Among the most prominent benefactors are:
The Bill and Melinda Gates Foundation is a charitable organization founded by Bill and Melinda Gates.
Google.
The Bank of America
Comcast.
AT&T.
The Valhalla Charitable Foundation.
The Hyatt Hotels Corporation.
Walt Disney Productions.
Smith Family Foundation
GM (General Motors).
The Musk Foundation
Hyatt Hotels Corporation
Robert Wood Johnson Foundation
Law School Admission Council
The Craig and Susan McCaw Foundation
Omidyar Network
Oracle
Overdeck Family Foundation
Eric and Wendy Schmidt
The Smith Family Foundation
Siegel Family Endowment
Skoll FoundationGoogle
Fundação Lemann
Valhalla Charitable Foundation
The O'Sullivan Foundation
Carlos Rodriguez-Pastor
Fundación Carlos Slim
Windsong Trust
J.A. and Kathryn Albertson Foundation
Amgen Foundation
AT&T
The Khan Academy accepts charity donations on its website in addition to philanthropic donations.
Khan Academy collaborated with Bank of America in 2016 to provide videos for ambitious professionals. This collaboration intends to assist the very next generation in understanding individual finance skills and preparing for college.
Khan Academy and Bank of America benefit from their collaboration. Millions of young Americans will be exposed to the company's brand. Bank of America will also be a major sponsor of The Khan Academy. Although it cannot collect a commission for referring new customers to the bank, it may and does accept reimbursement in the form of charity donations.
With financial backing from notable individuals, Khan Academy's business model has the potential to inspire other ed-tech enterprises to make education available to everyone for free or at a low cost. This might be a watershed moment for the global ed-tech sector and students.
What is the annual revenue of Khan Academy?
Khan Academy videos have been seen over 200 million times in the last two years. The site is used by 6 million exceptional students each month (approximately 45 million total over the last 12 months), who have collectively solved more than 750 million problems (approximately 2 million per day), and the material, which is provided free of charge, is (formally or informally) part of the curriculum in 20,000 classrooms worldwide. Khan's videos have been translated into 24 languages by contributors, including Urdu, Zulu, and Mandarin.
Khan Academy is funded by tuition fees from Khan Lab School, SAT preparation services, and donations from other organizations. According to Khan Academy's financial filings, the non-profit organization earned a yearly income of 47,988,831 in 2020.
To provide some context on why funded elementary education is a worldwide issue and why more Khan Academy is needed:
Many developing nations lack the financial resources required to build schools, supply educational materials, and recruit and educate instructors.
Twenty-five percent of those surveyed in a nationwide poll in the United States listed "lack of financial assistance" as one of the most serious issues confronting public schools in their communities.
According to the Smile Foundation, less than half of India's children aged 6 to 14 attend school. A little more than one-third of all students who enter grade one complete grade eight. Over 35 million children between 6 and 14 do not attend school. 53% of girls aged 5 to 9 are illiterate.
The Khan Academy is a nonprofit organization that doesn't have an ownership structure.
As a result, when it accepts gifts, its ownership structure remains unchanged. Many for-profit businesses, on the other hand, employ equity capital to support the first few years of their operations.
Being a nonprofit has a few advantages. For starters, organizations are excluded from paying income tax on net earnings (but they still have to pay state and property tax). Second, because charities do not have shareholders, they are not required by investors to declare earnings. Third, NGOs may frequently attract workers who work on a volunteer basis.
Company history
Salman Khan founded Khan Academy in 2005 as a non-profit educational institution to provide "a free, world-class education for anybody, wherever."Sal Khan began to work as a financial analyst in 2004 after finishing his study at MIT and subsequently Harvard. Around the same time, he was remotely instructing his cousin, who was failing with Math.
When news of the free tutoring spread to his other relatives, they began demanding it as well. When the demand outgrew, one of Sal's friends suggested that he film his tutorials and publish them to YouTube so that anybody may view them at any time.
Khan, who was first doubtful, decided to give it a chance. He videotaped himself teaching key ideas of basic math in tiny films of less than 10 minutes and published them on YouTube using a digital chalkboard. When news got out about free YouTube tutorials, Khan received positive feedback on his videos, followed by letters praising him for his efforts. While Khan was working for an investment firm in 2009, he chose to quit and devote his entire time to building Khan Academy, a virtual ed-tech platform that can deliver education to anybody, anywhere and at no cost. By 2012, Khan Academy videos had been viewed more than 200 million times, according to Forbes.
 The site was accessed by 6 million unique students each month, who answered more than 750 million questions (approximately 2 million each day), and the content, which was offered free of charge, was (officially or informally) part of the curriculum in 20,000 schools throughout the world. By 2019, the Academy's platform will include practice activities, instructional videos, dashboard statistics, and instructor tools, giving students the freedom to study at their own pace inside and outside the classroom. The platform includes a wide range of topics, including fundamental math, physics, biology, economics, art history, computer science, health and medicine, and many more.
Why is it so popular?
Khan Academy is an e-learning platform that provides educational videos on a variety of topics such as arithmetic, economic history, computer programming, and more.
Khan Academy earns money as a charity through contributions, tuition fees from its Khan Lab School, and fees for its SAT prep classes. Khan Academy, established in 2008 and located in Mountain View, California, has grown to become one of the world's most popular online learning systems. Every month, more than 30 million users visit its platform.
The course content is aimed specifically at children under the age of 18, ranging from kindergarten to high school. Videos are designed in convenient 5-to-20-minute segments that are optimized for watching on phones and computers. These movies are then supplemented with short quizzes. These tests determine the student's understanding of previously taught materialAs well as teaching students about many school-related topics, Khan Academy also provides preparation courses for exams, such as the SAT or LSAT..
Aside from teaching students about numerous school-related matters, Khan Academy also provides courses on exam preparation, like the SAT or LSAT.
Aside from its online curriculum, Khan Academy collaborates with instructors (for free) to enhance the learning quality of their classrooms — and thereby raise the success percentage of their students. Through Khan Academy's website, mobile apps (available on Android and iOS), and YouTube channels, students can access curriculum. In addition to classes in English, Spanish, and Hindi, the non-profit organization offers classes in over 40 languages.
FAQs
Khan Academy is often criticized. Why?
Some have criticized Khan Academy's funding. Some people are critical of Khan's associations with influential people like Bill Gates.
For educators and IT workers, Khan has long been a cause of anxiety. They also pointed out that he has no teaching experience, uses a classic lecture-and-quiz teaching style that is hardly innovative, and is too closely affiliated with wealthy folks who want to kill rather than rescue the teaching profession.
What percentage of donations is made by Khan Academy?
Most philanthropic organizations donate to Khan academy, a nonprofit organization based in Pakistan. During fiscal 2018, the organization reported revenues of $31 million. In 2019, it reported revenues of $28 million, including a CEO compensation of $839,000.