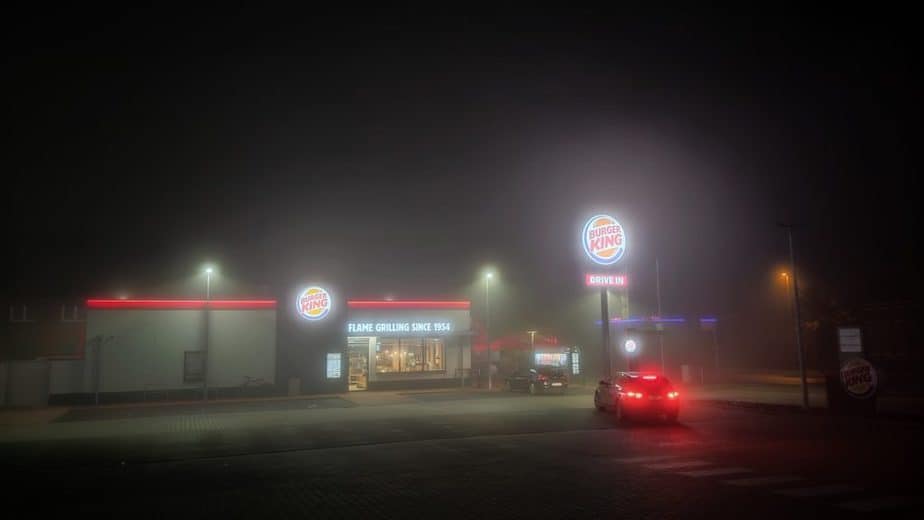 Burger King restaurant is the second-largest hamburger chain in the States. This means that it has a lot of Jobs to offer. Burger King's headquarter is in Miami.  It was founded in 1954 By James McLemore And David Edgerton. Let's know How Long is Orientation At Burger King?
If you are curious about orientation day, it means you have successfully passed the interview process, and you are now looking forward to orientation day! 
How long will the orientation at Burger King take? 
Well, it varies; it could take up to two weeks and it could be between 4- 6 hours per day. 
What former Employees think of Orientation day
According to some former employees orientation may be quite long, but keep in mind it helps you learn and understand your role and Burger King's work culture. It's what certifies that you are now a Burger King Employee.
The Orientation Process will be thorough and the learning is through videos and practices on your role.
What To Wear On Orientation Day?
You can wear your regular clothes,  but as soon as the orientation is done you need to wear your burger king uniform. If you already have a pair of your uniform, you can also wear them during the orientation.
Next steps After Orientation
After orientation, you will train on your specific job. You may be lucky to get someone to train you or you could get little or no training. It's different with every employee.
If you are placed at the front as a cashier or in the kitchen, you will start with the simple jobs and learn how it is done. You will mostly work on busy days when your colleagues can handle the tougher jobs as you keep learning. The more you improve, the more you will learn, and the more you can work on tougher jobs especially when the store is fully packed.
What We will further cover;
Application Process At Burger King
Most Common Jobs At Burger King
Frequently Asked Questions
Conclusion
Application Process At Burger King
The first step is submitting the job application. 
They offer an online application on their website on the careers page. Click on Apply Now. Fill in the application without leaving anything out and submit it. The online application is very smooth and it only takes a couple of minutes.
Application forms are also available at the Burger King Branches, but it is advisable to apply online.
Online assessment test
The online assessment test depends on the position you applied for. The majority of the time this test will be divided into two sections, the verbal and the mathematical reasoning tests.
Applicants are given the verbal reasoning test to test their communication and writing skills. It's a multiple-choice aptitude test that includes short paragraphs.
The mathematical assessment test will have many levels. However, all these levels will be testing your ability to understand the question and put it in numeric values. Practice on tables graphs and charts. It offers a multiple-choice test.
Interviews 
The interviews depend on your position.  It could range from one interview to a series of interviews. If you are applying for a higher position, you're likely to get interviewed in two interviews or more. Keep in mind that you can only be interviewed if you passed the online assessment test.
Use the STAR method to leave the interviewer with a better impression of you. The first interview will be to know you more, It will include; your job history, your education, and your background. The second interview will be to assess how you will perform as a Burger King employee. It is basically to know whether you are a good fit for the company by assessing your approach to your job and your work integrity. 
You can always get some online assessments to practice on how you will answer the verbal and mathematical assessment tests. Most companies are adapting to online assessments. It will help ease the anxiety of what to expect.
5 Most Common Jobs At Burger King
Delivery driver 
The delivery driver at Burger King delivers orders made by the customers. 
The average pay of a Burger King driver range is approximately $16.17 per hour.
Hourly Shift Coordinator
An hourly shift coordinator at Burger King is responsible for managing the delivery drivers and the team during his or her shift.  On occasions when your manager steps out, you will be responsible for managing the team.
The shift coordinator earns approximately $10- to $15 per hour.
Team Member 
The team members run operations in the restaurant. They are responsible for preparing the food and drinks, taking the customers' orders, cleaning the store, as well as catering to any additional needs of a customer.
Assistant Manager
The Assistant Manager is responsible for the drivers and Team members responsible for deliveries. You will be responsible for the team in case the General Manager steps away. The assistant manager will also follow the company's rules and regulations, to meet the store's goals. 
They earn on average $15 per hour, but it can go as high as $150 per hour.
General Manager 
The general manager is responsible for managing the shop and the entire team. The GM also ensures that all customers' needs are met and handles all the complaints raised. Occasionally, He adjusts the business practices in the restaurant.
The general manager earns approximately $20 per hour and can go as high as $150 per hour.
Conclusion
Burger King has a range of job positions available. Use this post to guide you into taking the first step. All the best!
Frequently Asked Questions
1) What is the minimum age requirement at burger king?
You have 16 years and older. You are also required to have a work permit.
2) What is a whopper? 
It's a sandwich that is tailor-made for you only at Burger King. The size of whooper is much bigger than a regular burger
3) How can I resolve an incorrect amount on my order
Firstly, confirm the card number and the ZIP code are correct on your profile and then you can proceed and contact your bank or financial institution. If the issue persists please contact the digital support team at Burger King.
4) How do I cancel an order at Burger King?
No canceled orders are supported at Burger King at the moment. For further assistance contact customer support.
5) Do Burger King employees wear masks?
Yes, they do. All employees are required to wear masks and gloves at all times.
How Long is Orientation At Burger King?