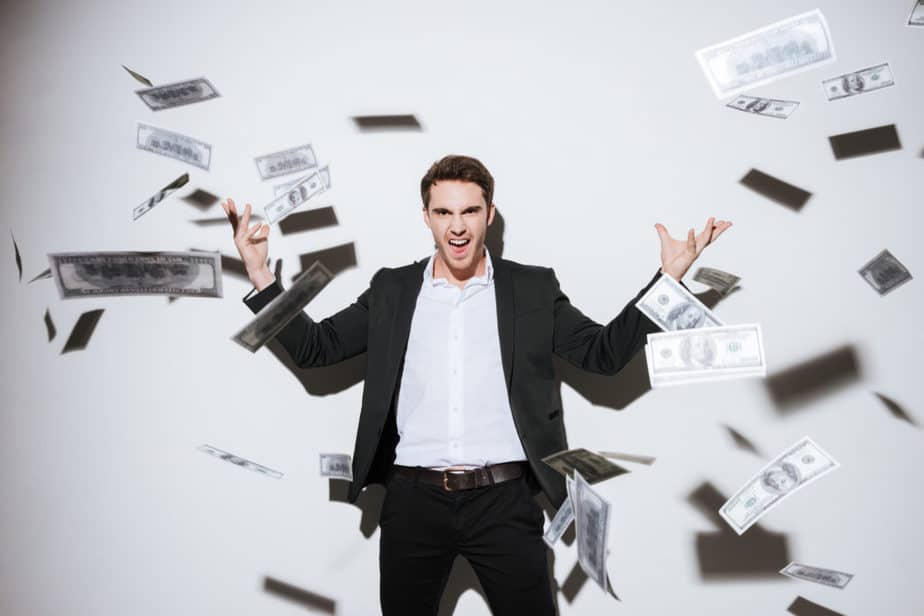 In this article, we will be seeing how does Shopify makes money?
Introduction
The pandemic has caused many people to move their work online and work from home. Same way businesses have started advancing and shifting from the offline market to the online market to help them cater and reach a wide audience to showcase their products and services. Moving online is the new trend today.
There are various applications available on the internet to act as helping partners in your business. These are some applications that provide you to create a website of your products and services to help your customers know what your products and services are. Shopify is one of them.
Shopify is an E-Commerce platform that helps you sell your products and services online through Instagram, Facebook, or any other social networking site. It is an application that helps you create your online store for people to shop from.
You may be wondering how Shopify earns?
Shopify makes revenue through various ways but its largest revenue share comes from Subscription Solutions which was $ 279.4 million for the fourth quarter of 2020. Subscription Solution can also be termed as Subscription Management which involves managing and controlling all the subscribed users and charging them efficiently on the sale and listing of their products and services throughout the month or a year. 
Shopify
Shopify is a well-known app among E-Commerce and helps you sell your products online by setting up an online store that is similar to a website. The application provides you various customizing options to make your store stand out and appear unique to customers. Shopify refers to its users like merchants and provides them with fulfillment as well as payment services as well.
Even if you lack tech skills there's no problem because Shopify saves you from doing those long HTML calculations to set up your website. It provides easily customizable options that are a click away and don't need any high-end tech skills but you do need to have the basic computer knowledge to work at ease.
Shopify's results and features are far better than most of its competitors like Wix, Squarespace, BigCartel, and WooCommerce. Even though Squarespace and WooCommerce have more users than Shopify still it achieved more points in customer satisfaction. Shopify provides you with 1,200 in-built apps that you can download to grow your e-commerce knowledge and increase your business's reach.
Shopify made $ 2.9 billion in annual revenue for the year 2020. The company's revenue has been increasing by 2 billion each year since 2015.
Shopify's Business Model
Shopify as we know is an E-commerce based application that helps you grow and maintain your business with its online store-creating and management features. Most of Shopify's revenue comes from its Subscription Management service which keeps a count of the users and checks how much to charge from each user at the end of the week, month, or year.
Other ways Shopify makes revenue
Shopify's Premium Subscription
Shopify charges you a fee for using their services and setting up your online store through their help. Shopify has divided its premium subscription into 3 plans each with different pricing and benefits.
The Basic Shopify's plan- This plan is for $ 29/ month and is Shopify's most affordable plan. This plan is quite suitable for small business owners and physical shop owners who do not have a full-fledged online presence. 
Certain benefits you receive with this plan are-
You get to set up your online store and blog for your products or services.
You can add unlimited products to your product list.
You can also create staff accounts for members who help you in your business. They can handle in-person communication or listing of products, changing the format of the websites, etc. They can have access to the admin account and the Shopify POS. You can only add up to 2 staff accounts.
Shopify knows how to satisfy its customers and thus provides them with a 24/7 customer support service.
You can use your Shopify account to sell through various channels which can help you increase sales. These channels can be retail, social media sites, or resellers. Your access to different channels may vary according to the country you live in.
You can add locations for your inventory and even select whether you want your products to be available for online purchases or only for offline purchases. At a time you can only add 4 locations.
The transaction fee would be 2.0 % of your overall sale. But if you use Shopify Payments you wouldn't need to pay any transaction fee.
Shopify's plan- It is Shopify's second plan which is for $ 79/ month. This is best for businesses who already are set up and get regular sales. 
Certain benefits you receive with them are-
You get your online store and blog.
Unlimited product listing.
You get the option to add staff accounts and can give them access to your admin account and Shopify POS. You can add up to 5 staff accounts if you get this plan.
You are provided with 24/7 support which is needed to run a business.
You can add up to 5 inventory locations for this plan.
You also get discount codes and gift cards to attract and maintain old customers.
The transaction fee for this plan is quite less, which is 1.0% of your overall sale and can be avoided if you use Shopify Payments.
The Advanced Shopify plan- This is the most costly plan which is for $ 299/ month. It is most suitable for large-scale businesses or small businesses with large sales. It helps manage a lot of your problems and this is a great choice for large businesses.
Certain benefits you receive with this plan are-
You get your own online store and blog to list your products.
Unlimited product listing is also available.
The main perk of the plan is you can add 15 staff accounts to your single admin account which can make your work easier and quicker. Staff would help maintain your account, online store, look after sales and help increase customer satisfaction.
You can add up to 8 inventory locations for this plan and is thus suitable for large businesses spread across the country or throughout the world.
Another benefit you get with this plan is annual reports of your online store and your performance. They give you information about recent viewers, analytics, and store transactions. The reports are quite advanced.
The transaction fee is as low as 0.5%.
Shopify also earns through the Shopify Plus and Shopify Lite versions. The Shopify Plus is for $ 2000/ month and is meant for higher-end business brands with superior customizable features to help you cut costs. While the Shopify Lite plan is for $ 9/ month and is suitable for beginner sellers and business enthusiasts.
Transaction fee
Transactions fee refers to a fee taken by Shopify for hosting your transaction. Any sale you make using the Shopify store will require you to pay a transaction fee of 2.0% + $ 0.30 because the Shopify store helps you carry out your transactions with ease. 
Let's do some math to help you explain it a little more.
If you price your product at $ 60 and charge an extra $ 30 for shipping then the title cost of your product will be $ 90. According to the plan you have chosen you will be charged a transaction fee. 
For basic plan – $ 90 × 2.0 % = $ 1.8
                          $ 1.8 + $ 0.30= $ 2.1
Shopify Themes
Themes are templates for your online store that help customize your store and change its overall look. Shopify's theme section has a lot of templates ranging from minimalist to royal to suit your products. Many themes provided by Shopify are free of cost but many do charge and you need to purchase them to use them for your store. These themes can range from $ 140- $ 180 and are advanced themes customized and designed by professionals. These themes also have in-built features that you can access, such as customer service, related products menu, galleries, etc.
Shopify Partner Program
This program is developed by Shopify to promote the talents of various software developers, app developers, graphic designers, and computer enthusiasts all around the world. When you enter this partner program you get the chance to develop an app or a theme that Shopify can provide its users to use. Whatever amount you charge for the app or theme Shopify will take some amount from the amount. The app and theme aren't a one-time investment and you need to pay for it each month to continue the services. Shopify might take a 10 % to 20 % fee from the price of the app or theme.
Hardware Sales
Shopify for all its retail business owners provides a hardware kit that can make their work easier. This kit comes with a barcode scanner to scan the products, a cash register, a stand for your phone or laptop, a card reader to carry out the transaction, and a receipt printer. All this is available for $ 49 per month.
Shopify Exchange MarketPlace
Shopify exchange marketplace was introduced by Shopify to help merchants, sellers sell their business, and prospective entrepreneurs buy these already set up businesses with high traffic and conversion rates. This platform lets you sell your business to someone else. For listing your business on the site you aren't charged any extra penny but Shopify does charge you a fee after the final sale takes place. The service fee depends on the final price of the sale and an additional $ 10 as an Escrow distribution fee.
Domain Sale
Shopify also helps you with creating and registering your domain name to protect your company from piracy. All the hard tasks are done by Shopify thus making it easy for selecting and buying a domain name. When you buy your domain through Shopify you need to pay $ 11/ year to maintain the domain name. There are various options available and each one has a different price.
Email Marketing
Shopify also provides you with the option of Email Marketing to grow and promote your business and satisfy customers. Email Marketing is a prerequisite to any business as it helps bring back the buyers who have already purchased from the business. Shopify provides you with this feature through their Shopify Email campaigns. The initial 2,500 emails are completely free for every month and Shopify charges you for the other extra emails. For each extra email, you are charged USD 0.001. So if you send an additional 2000 emails in a month then you will be charged USD 2 a month.
Shopify Logistics Service
If you already have your store set up on the Shopify app you can access their Logistics Services as well. It is commonly known as Shopify Fulfillment Network. These services provide you with quick delivery all across the world, warehouse facilities, low cost of shipping, and delivery tracking features. The charges for shipping your order completely depend on the product you are selling, its size, weight, and the place you are shipping it.
Who owns Shopify?
Shopify was founded by Tobi Lutke in 2005. He is a Canadian and is the CEO and founder of the company. There are a lot of companies under this giant e-commerce platform like Oberlo, Tiny Hearts, Bolt made, etc. This platform has recently partnered with Google which helped the platform gain 1.7 million merchants due to Google's services.
Is Shopify safe?
This e-commerce platform has a total of 2,297 million active websites today with many focused on drop shipping while others focused on selling their handmade goods and quality services. Shopify has never failed to satisfy its customers and always gained the top spot when it comes to understanding its customers. It is trusted by millions of people worldwide and is a safe and legit platform to use and grow. The company is even traded on the Stock Market at 1,549 dollars.
Conclusion
Shopify is a great way to grow your business as it gives you an easy and affordable plan to carry out your business at ease. If you own an online business or are planning to start one,  Shopify is the right choice due to its large set of features and services.
How does Shopify make money?- Shopify Business model