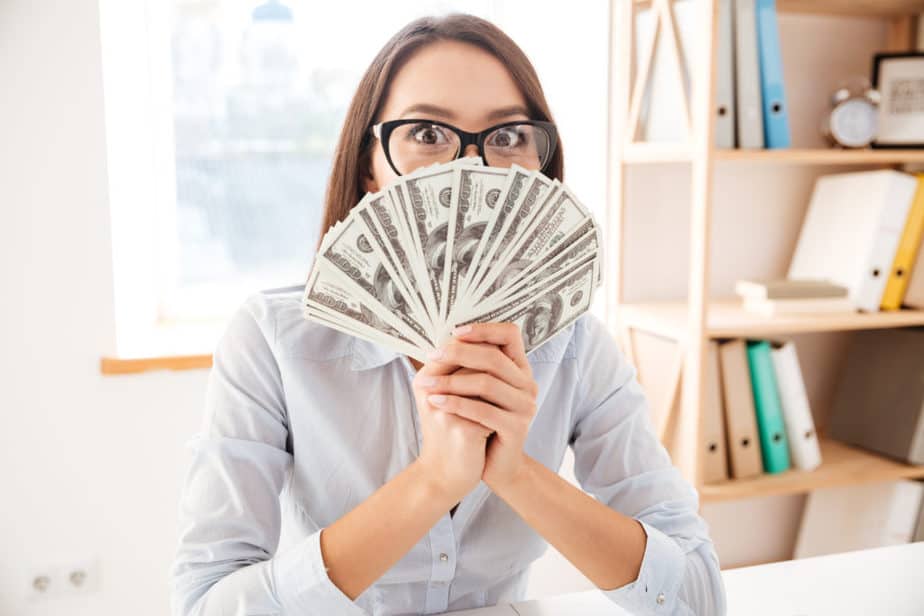 First of all, let's see what Kickstarter is. It is a fundraising platform or crowdfunding in which creators can post their projects along with their specifications. And people can donate funds for finishing those projects using Kickstarter. That's the overall definition of Kickstarter. It was launched in 2009 and it is based on an American company, situated in Brooklyn, New York. The founders of Kickstarter are Perry Chen, Yancey Strickler, and Charles Adler. Aziz Hasan is the Chief Educational Officer of Kickstarter. In Kickstarter, the creators can receive money from a large number of people for their finished products that are posted on it. The internet makes it easy to run these fundraising sites like Kickstarter. In this article, we will see How does Kickstarter make money?
Process of Kickstarter
Okay, now, let's see how it works. First, the creators post the projects on Kickstarter along with monetary goals and the deadline. And the people i.e., donors will come forward to pledge money for the completion of the posted projects. The donors and the creators can be from anywhere in this world. There are no restrictions about the demographics. Anyone from anywhere can be the creator or supporter. Suppose, the project does not meet its monetary goal, then the creator couldn't receive money from donors. At the same time, the donors won't be charged for those pledged products. But if the project meets its goal within the deadline, the creators will be receiving the money and the supporters will be automatically charged when the deadline meets.
What is Kickstarter?
Kickstarter is an online fundraising platform full of creativity and inventions. It has various categories on which the creators can post their products according to their subjects. The categories include Comics, Crafts, Fashion, Art, Music, Food, Photography, Technology, etc., The creators should stay responsible for the people who support them. It includes that the creators should be open about their projects along with their specifications to their supporters, submitting proofs to the supporters if needed, giving progress updates of their projects, and replying to the comments of the supporters. 
Even many projects posted on Kickstarter have incentives for the people who make donations above the particular amount. It means that the project has extra rewards for supporting it like if we donate more than a particular amount which was mentioned in those specifications, we can be rewarded as per the mentioned along with the specifications. For example, we can receive a desktop wallpaper if we spend the amount required to get that reward.
If we have to be a creator in Kickstarter, to get more knowledge about it and to work on this platform, many organizations provide courses for gaining knowledge and practical experience on Kickstarter. So, we are now cleared about what it is and how it works. Let's move to today's topic: how much money Kickstarter makes money and how does it make money?
How Kickstarter makes money?
It is a fundraising platform in which the creators receive money from the supporters through their projects. Kickstarter is taking five percent of the total money that is received from the supporters to the site. Kickstarter uses this fund to turn a profit and for the cost of running that site. This cost will be used through making brand awareness for the site through posting advertisements and salaries for the employees. So, the people who work on it are earning money in different ways. 
Also, the creators who want to get funded will have the backers to support and donate money for their projects. They will support and donate because of the assurance given by the creators that the supporters will be getting rewards and incentives from them.
The risk of working as a creator in Kickstarter is that they may need extra funds for their projects but they will be receiving the amount they were initially asked for. So, they have unfinished products and can't refund the money to their backers. The risk of supporting the creators is that they may have someone to take their money as per their wish but there is no guarantee for the cashback.
Kickstarter receives money through the site Amazon. It is really an amazing site for creative-minded people. More than 150,000 projects have been funded on  Kickstarter. In the past July 2021, it has received nearly $6 billion in pledges from 20 million backers to fund 205,000 projects, such as films, music, stage shows, comics, journalism, etc. Mind-blowing, right?
The Growth of Kickstarter
As of 2010, Kickstarter had 3,910 successful projects and $27,638,318 pledged.
As of 2011, it had 11,836 successfully funded projects and $99,344,381 pledged.
As of 2012, it has done a lot. Casey Hopkins designed a dock made for the iPhone and it became the first Kickstarter project to exceed one million dollars in pledges. After that, a new adventure game project began by the game developers, Double Fine Productions and it reached over $3 million pledged. 
As of 2014, a project called the "Coolest Cooler" was created by Ryan Grepper and it also became the most funded Kickstarter project with $13.28 million funded.
Guidelines of Kickstarter
Even though Kickstarter is the most popular fundraising platform, it won't accept or approve every project which was posted by the creators. Every individual creator should be aware of the guidelines of Kickstarter and they should review them before posting a project. After creators post the projects, it only approves 75 percent of the submitted projects and the rest of the projects will be denied because of non-compliance with the guidelines. 
The most important guidelines are the creators should create projects that can be shared with other people. The creators should be open and honest about the projects when presenting them. Kickstarter is not offering fundraisers for charity and equity. And it doesn't allow the projects related or reflected the topics such as politics, contests, abusive content, drugs, weapons, etc.
About exciting rewards for some projects
Some creators ate giving rewards to the supporters for donating and supporting their projects. It includes the shout-outs on the project's website, placing the name of the backer in the finished project, inviting supporters for a party or performance, and a hardcopy or a signed version of the final product. Also, it may be the meeting with celebrity backers. And even more exciting rewards the creators can be placed.
If the supporters donate the money according to the creators' specs, they will be getting those rewards.
Topmost projects on Kickstarter
Here, we'll know the most funded completed projects and products based on their characteristics in Kickstarter in the past 10 years. Let's see the projects based on the year. As of 2012, there are two most funded projects with more than $8 million funded. The names of the projects are OUYA: A New Kind of Video Game Console, and Pebble: E-Paper Watch for iPhone and Android. OUYA was completed in 2012 with $8.6 million funded. Also, Pebble was completed with $10.27 million funded.
As of 2014, a project named the Coolest Cooler as we already discussed earlier was completed in the year 2014 with $13.29 million funded.
As of 2015, there are three projects which are placed in the topmost funded projects with more than $8 million funded. Those projects are Pebble time, the world's most travel jacket, and Exploding Kittens. First, the Pebble time was completed with $20.34 million funded. And the world's most travel jacket had been completed with the fundraising amount of $9.19 million. Lastly, a project named exploding kittens has been completed with the fundraising amount of $8.78 million.
As of 2016, one project called Pebble 2, Time 2 + All-New Pebble Core was completed with $12.78 million in funds raised.
As of 2017, the project named 'Kingdom Death: Monster 1.5' was completed with the fundraising amount of $12.39 million.
As of 2019, again the three most funded projects had been completed. They are Snapmaker 2.0: Modular 3-in-1 3D Printers, Critical Role: The Legend of Vox Machina Animated Special, and Travel Tripod by Peak Design. The first one, Snapmaker 2.0 was completed with the fundraising amount of $7.85 million. The second one, The legend of vox Machina animated special, was completed with $11.39 million funded. Finally, the third one, the travel tripod by peak design, was completed in the year 2019 with the fundraising amount of $12.14 million. 
As of 2020, a characteristic of the project called Frosthaven was completed with the fundraising amount of $12.97 million.
Also, one more project named 'The Wyrmwood Modular Gaming Table: Coffee & Dining Models' was completed with the fundraising amount of $8.81 million.
3 best projects in Kickstarter- 2021
The Yari Rod
This product is posted in May 2021. It is a rod that will be helpful for fishing. Its length is 12-feet long when fully extended, but collapses to under 2-feet for easy transport to our favorite spot. Its value is only 2.4 ounces, but it offers the perfect flex to make catching all-size fish in a second.
Alpha™ Pillow 
It is a pillow filled with carbon-infused memory foam featuring pure silver fibers. Its specialty is that the germ-defense technology in this pillow gives us a fresh, clean place to lay our heads on it. This pillow contains an aqua gel membrane that delivers cooling comfort and gives us a peaceful sleep.
The Gamma Jacket
Let's see the features of this Gamma Jacket. It is made up of 80 percent cotton and 15 percent polyester. And 5 percent of human hair is used to make this awesome jacket. But the only problem is that there is no graphene in this gamma jacket. Also, some people dislike the use of human hair to make this jacket. 
So, this is a graphene-infused heated jacket. It features thermoregulating tech that makes us cool even in summer and we can receive heat in winter. These are all the special features of the gamma jacket.
Conclusion
Thus, Kickstarter is the best fundraising platform in which anyone can show their creativity and innovative ideas by posting their projects and get funded by the backers.
Frequently Asked Questions
Is the company needed to join Kickstarter?
Yes, Kickstarter allows people only after they have registered their business or organization.
Is Kickstarter a good option for start-ups?
Of course, it's a great and huge platform in which one can develop and enhance their business.
Is Kickstarter legit or not?
Kickstarter is a safe and secure platform with privacy rules and regulations. And they will monitor everyone's work and projects according to those rules.
How does Kickstarter make money? Kickstarter Business model