Storybooks transport us to another world. Our imagination flies when we read, creating amazing and colorful images in our heads. It could be a dark mystery novel or an exciting science fiction one, whatever the genre, reading proves to be an incredible and enriching experience. We allow ourselves to fall in love with the characters and we experience a range of different emotions while reading, like, happiness, fear, excitement, etc. We get to live in an alternate reality while reading books, a parallel universe where anything is possible. Reading a good book can be magical. It is like heaven to curl up with a good book on a rainy day. Especially if it's a horror or thriller novel. Let's know more about the Bachman books.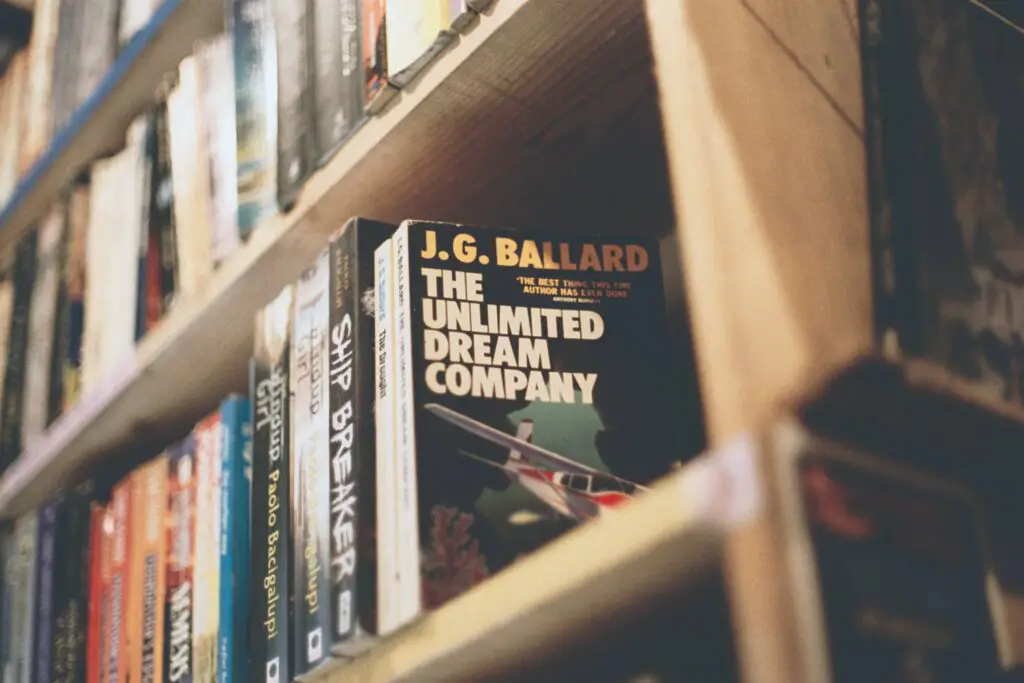 Stephen King is an author who writes horror, crime, suspense, and fiction novels. He has a flair for the twisted and has written many books that are capable of giving you nightmares. He has written more than 50 books and every one of them was an international bestseller. Some of his books include 'Hearts in Atlantis', 'It', 'The Shining' and many more. The Bachman Books is a collection of four stories authored by Stephen King under the pseudonym Richard Bachman. The four stories include Rage, Roadwork, the Long Walk, and The Running Man.
The Bachman Books
The Bachman Books is authored by Richard Bachman (Stephen King) through the years 1977 to 1982. It starts with an introduction called "Why I was Bachman" explaining why Stephen King took on the pseudonym and how it was discovered by the public. The Bachman Books made it into The New York Times Best Seller List in 1985.
This story involves a high school student who went on a shooting spree, killing two of his teachers, because of his expulsion from school. Charlie Decker attacked a teacher who was then hospitalized and then insulted the principle which led to his being expelled. He takes a pistol from his locker and starts shooting. The plot resembles actual high school shootings that had taken place and so it was removed from print. In the book, he explains what led him to commit the act and makes his classmates spill the beans about themselves.
This book is set in a dystopian America where they hold a reality entertainment program called The  Long Walk. In this show, a hundred teenage boys have taken part in a walkathon while maintaining a minimum speed. Those who walk slower than this minimum are given three warnings and after that, they are shot by gunmen positioned along the road. They have to walk four miles per hour without stopping. The winner or the last one standing will get a prize along with money. Ray Garraty meets the other walkers namely Mc. Vries, the baker, Olson, and Stebbins.
Because of the death of his son and the fact that his marriage is ruined, a man becomes mentally unstable.  On top of that, he learns that his home and office are soon to be demolished to make a new highway. He resigns from his work, buys a gun, and hides in his house to shoot those coming to destroy his neighborhood. This results in an impasse between the man and the police and workers.
Ben Richards needs money to treat his sick daughter. So, he joins a game show where he has to keep escaping hired hitmen.  The player earns $100 every hour that he is alive without getting captured. If he remains alive and uncaptured for 30 days, he gets the grand prize of $1 billion. He joins the violent game show so that he could win money for his family who is in dire need of it. He gets a new identity and he prepares to escape while the world is waiting to find him out.
About Stephen King
Stephen Edwin King was born on the 21st of September in the year 1947. He has published more than 60 books and around 200 short stories. For his work, he has received many prestigious awards like the Bram Stoker Award and many others. Stephen King is also referred to as the "King of Horror". He even has his very own radio station. Though he is mainly an author, he has also made shows for television. Stephen King has used two pen names namely Richard Bachman and John Swithen. He has a bachelor's degree in English from the University of Maine.  Stephen King holds the record for the most number of films made in his various books. His entire family has the gift of writing. This horror writer has faced horror in his real life as well. When he was young he saw his friend die by being hit by a train. Stephen King's father left him when he was a child. Donald King, Stephen King's father, was also a writer. That's probably where he got his writing genes from.
Cost of The Bachman Books 
In Hardcover form, the books cost $79.12 and in paperback, they cost $18.49 on Amazon. The Bachman Books no longer contain the novel Rage as it was removed from print following a high school shooting. As a mass-market paperback, they cost $24.46.
 List of Stephen King novels
Here is a list of some of the novels by Stephen King:
The Stand-A virus is used as a weapon to kill most of humanity
It-An evil entity terrorizes children in a neighborhood feeding on their fears. 
Carrie-A bullied high schooler gets revenge on her bullies with her newly found telepathic powers.
The Shining-a boy with psychic abilities discovers the horrific past of a hotel
Pet Semetary-A family moves into an area that has evil supernatural powers
Doctor Sleep-A sequel to The Shining
Cujo-a a horror story about a rabid St.Bernard terrorizing and killing people.
The Elevation-It is the story of a shrinking man named Scott Carey
Misery-Writer Paul is seriously injured in an accident and is taken care of by a crazy nurse, Annie Wilkes.
11/22/63-About a time traveler who tries to prevent the assassination of John F Kennedy
Salem's lot-Ben Mears returns to the town Jerusalem's lot and finds out that all the residents are turning into vampires.
The Outsider Police arrest an English teacher who is charged with the rape of an 11-year-old boy.
The Dead Zone-Johnny Smith wakes up from a coma after a car accident and discovers he has psychic powers
Under the Dome-An an entire city is cut off from the world by a huge glass dome, the domed city.
Firestarter– A girl with the ability to start a fire by using just her mind becomes a target for the agency The Shop.
Desperation-Humans hunt down an evil entity that has invaded a remote mining town
The Eyes of the Dragon-The story of a king's magician out to destroy the Kingdom of Delain.
Finders Keepers-The story revolves around the murder of an author and the release of his son from prison 35 years later.
Sleeping Beauties– A woman murders two men working at a meth lab and turns herself in.
Joyland-Devin Jones comes to work at a carnival and is confronted by a murderer.
Bag of Bones-story of an author who suffers from delusions after the death of his wife.
The Tommyknockers-the residents of a town fall under the influence of a strange object in the forests. 
The Colorado Kid-A mystery novel by Stephen King. Two teenagers find a man's body but have no clue about what happened. The mystery slowly unfolds.
Insomnia-A person's insomnia becomes the reason for his psychic gifts allowing a way for conflict to arise between the Purpose and the Random.
Revival-A story on addiction and extremism.
Duma Key-A wealthy building contractor meets with an accident where he loses his memory and has problems with his speech and vision.
and many more…
Wrapping up…
If you like thrillers and dystopian settings, then you will enjoy The Bachman Books. They are full of suspense and will keep you on the edge of your seat. The stories are page-turners.  All four books are definitely worth the read. Stephen King's books are perfect for a rainy day and if you like the horror and thriller genre. Pick any book from the list and start reading. Give yourself the shivers with Stephen King's range of horrors and thrillers. Stephen King's books are chilling and scary and he really knows to hit the spot. The Stephen King novels are for all the people who would rather stay inside with a book than do anything else. Bring out the bookworm in you and welcome to readers' heaven. Read The Bachman Books by Richard Bachman and other Stephen King novels and have a great and enriching time. Stephen King fans will absolutely love the Bachman Books and will not be able to keep the book down. Read The Bachman Books collection of stories and have a wonderful and exciting time.
The Bachman Books (Amazon US products)