Online courses are a dime a dozen these days. Everywhere you look on the internet, there is an organisation or an individual offering a new course on some new and exciting topic. The Christian world is not left out in all of this rush. If you are a believer and have the desire to expand your knowledge of your theology or belief, there are several courses available offering insights into the different topics covered in the scriptures. Topics like faith, hope, love and marriage are all available on different platforms and for different prices. In this article, we cover some of the best free bible courses out on the internet. Let us know more detail about 'Free Online Bible Courses'.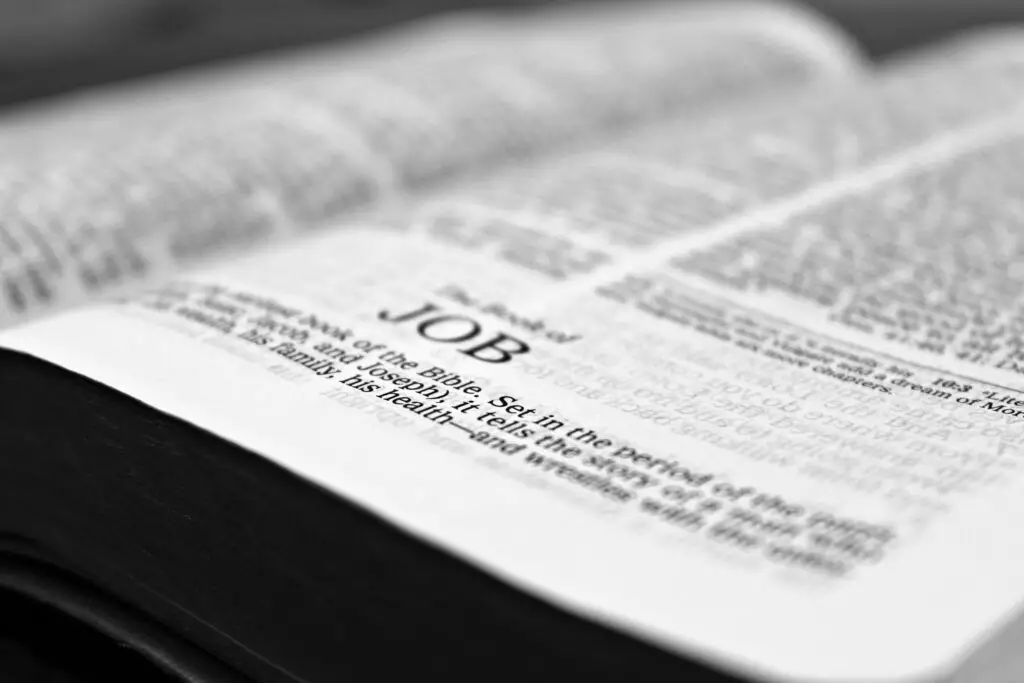 Free Online Bible Courses
It is possible to get some insightful courses out on the internet for free. The hack is just to know how to search properly. Some of the best free online bible courses available for Christians out there include;
Harvard's Course on Religious Literacy
Theology and Life Courses by The Gospel Coalition
The Apostles Creed 
New and Old Testament Survey 
Bible Courses by the Dallas Theology Seminary 
Theology and Culture 
The Essentials of the New Testament 
The Bible Courses Explained: Free Online Bible Courses
Each of the courses explained here is free and available to anyone willing to study. Some even come with certificates to verify completion.
1. Harvard's Course on Religious Literacy:
This serves as a beginner course on religious matters. Most reviews call it a "great starting course." Its focus is on religion as a central theme. The course provides elementary views on religious matters and expands knowledge on the basics of religion to anyone willing to learn.
Harvard's Course on Religious Literacy outlines topics such as; religious diversity, strengths and limitations of religion and settings in different cultures. It points out how religion influences culture and the changes it brings to any settlement. At 5 hours per week, the entire course material can be completed in less than a month and has the option of a paid certificate. However, for just knowledge and access to materials, the entire course material is free.
2. Theology and Life Courses by The Gospel Coalition:
The Gospel Coalition presents this online bible course for free. Rated a 4.4 out of 5, the Theology and Life Courses is one recommended by religious students. The course covers topics about the old and new Testaments, theology as practised practically, bible doctrines, church history, public theology, and a range of other topics.
The Theology and Life Courses by The Gospel Coalition has a mix of different study patterns and combines several other resources. For most of the listed courses, other books and materials are recommended. Some of the top topics in this course include; Pauline Epistles, which focuses on apostle Paul and his many missionary journeys as well as his letters from the Roman prison to all the churches. Faith and Work is another topic that deals with wisdom in handling and dispensing faith at different places and phases of our career journey. Early Christianity is another popular topic in this course. It focuses on the early church. Its history was through time until A.D 590. It also talks about historic figures who were contributors to the growth of the church in that era.
3. The Apostles Creed:
The Apostles Creed is a self-paced online bible course. It offers certification for successful completion and also points its students to other study materials for further reading at the end of each module. The Apostles creed is rated for intermediate studiers combining videos, texts and audio bytes to relate its message.
In this course, topics like the divinity and humanity of Jesus are discussed. His relationship with the Godhead, other members of the Trinity and his role as saviour and creator. The nature of the Holy Spirit, his personality and traits are also salient points illustrated in this course. The nature of sin, its forgiveness, the resurrection and the nature of eternal life.
The Apostles Creed as a course is revered among religious scholars for its in-depth topic coverage. A certificate of completion is issued at the end of the course for free. It is offered by Third Mill Institute.
4. New and Old Testament Survey:
Although both courses are stand-alone, when combined they offer a comprehensive look into the Christian bible. Offered by the Christian Leaders Institute (CLI), this course covers a broad range of topic ideas.
The estimated study time is 180 days. In the New Testament Survey, the spotlight is on the gospel of Christ. In the early years of the gospel's formation, history and cultural context are explored. Another important topic that is covered in this course is the Missionary work of Paul, his missionary work in Rome and the exploration of the formation of the early church. Finally, this course covers a comprehensive look at the last book in scripture.
The Old Testament Survey explores other parts of scripture. It explores the old testament books and the relationship of God with the Israelites and how this foretells Christ's coming. Contemporary living and teachings are considered as how the old testament books can influence the daily lives of Christians.
5. Bible Courses by the Dallas Theology Seminary
This bible course is sponsored by the Dallas Theology Seminary. They offer courses on a wide spectrum of Bible topics and passages. Their courses explain scripture in-depth, tearing through theology and simplifying truth in scripture. Although the course requirement and study routine are rigorous, this course leaves you with expert knowledge after successful completion.
Dallas Theology Seminary boasts of training over +1000 pastors to date and has a rich legacy of over 90 years in operation. The seminary offers some of its courses for free. The mission statement imbibed by these schools is to disciple believers across the world and they intend to do this by offering free access to these courses.
Some interesting courses available on this platform for learning include; The return of Christ. This is a seasonal course that spans three sessions on the coming of Christ and the promises and prophecies backing this belief. There's also a course on Jonah, which spans four (4) sessions. This course on Jonah expounds on the prophet's life and ministry and draws out lessons to be learnt from him. Evangelism is another course covered at the Dallas Theology Seminary. Christian evangelism, its importance and its mode of approach especially in light of the evolving times and seasons are discussed in this course. Another important course is one titled, Names and Attributes of God. This course focuses on God the father and the various attributes he has shown in the scriptures. It also sheds light on the different names of God in scripture, expounding on their meaning and the truth behind each one.
The Seminary's courses are open to anyone willing to take out the time to study and check them out.
6. Theology and Culture:
This bible course is a 14-module course that is offered self-paced for free by the Southern Baptist Theological Seminary. Theology and Culture talk about religion and culture. Their intersection with modern reality and how theology influences areas like ministry, politics, sports, business and even family.
The course combines videos, written texts, discussion forums and other material means to communicate its ideas. It opens up conversations about salient issues in society today, juxtaposing them with our relationship with God and how each influences the other. Another objective of the course is to educate students on how to train their thinking and perception to influence culture in ways that will make God proud.
Although this course, Theology and Culture, offers no certificate on completion, it is available to anyone willing to study. Especially those in active ministry hoping to make impactful changes to the existing culture.
7. The Essentials of the New Testament:
The Essential of the New Testament is a 10-hour course for beginners trying to gain knowledge about theology and the Christian faith. The course is sponsored by Denver Seminary and is available online via Biblical Training.
The course slithers through the New Testament, opening scriptures in light of Christ. Most reviews applaud it for its simplicity. The course educates students on the relationship that existed between ancient Jews and Gentiles in the era of the New Testament. It also expounds on the common threads that exist between the first four books of the New Testament; Matthew, Mark, Luke and John, also referred to as the Gospels.
Another half of the course expounds on the Books of Acts. Focusing on the different things the followers of Jesus did in their lifetime and how their stories flow through different cities and nations. Other notable discussions in this course are on the many themes running through books of the bible such as James, John and Peter. The similarities in their writing style and meaning to most chapters are fully expounded.
Finally, the course also touches on the last book of the Bible, Revelation. Making it a comprehensive coverage of the entire new testament It is also important to note that although no certification is issued for this course, it does include some of the world's renowned scholars as instructors.
Other Notable Courses To Explore
Some other important courses that can be explored for those searching for more in-depth knowledge of the Bible are listed below. Most are free and come with certifications at their completion.
Introduction to Theology 
The Hebrew Scriptures 
Making biblical Decisions 
A guide to Bible study methods
Moody Bible Institute Courses 
The story of scripture 
Why Should I Take A Bible Course?
There are many reasons why a bible course might be beneficial to anyone, and some of those reasons are discussed below.
1. Growing in the Things of God: Bible courses enable us to grow in the things of God. This is an important point for Christians willing to strengthen their relationship with God. Bible courses open an individual up to deeper truths about their God, exposing them to more wisdom and knowledge on how to navigate the different areas of their faith.
2. Accreditation: This is important for those who are in service or active ministry. Bible courses can be one way to increase your chance for promotion and a calling into higher service. Most organisations might require these certifications as a means to prove one's ability to handle more responsibilities.
3. Knowledge: A popular saying is, "no knowledge is a waste." Therefore, taking a bible course can be an effective way for ministers to enrich their knowledge bank, improve their sermon weight and have more information to pass down to their members. Bible courses are important for increasing a person's knowledge of different topics.
There are many more reasons why anyone would opt for a bible course online. Whatever the reason, an important thing to pay attention to is the quality of information being received and ensuring proper research on the course before taking them.
Conclusion
Now We've learnt about 'Free Online Bible Courses', For years, these different bible courses have been recorded to have a lasting impact on a lot of Christian folks seeking deeper knowledge and clarity. For others, it offers insights into topics that have been taught by their religious leaders. While for several others, these bible courses have helped to shed light on the Christian God and other parts of the religion.
Whatever your reason or search is about, there are dozens of free bible courses to help you navigate different topics and areas of life. Individuals like ministers looking to serve, church leaders, or anyone at all, can benefit from these bible courses. What makes them, even more, interesting is that most of these free bible courses come with certificates to prove completion and validate knowledge gained. It is wise to take advantage of the courses listed in this article.
Frequently Asked Questions
1. Are there universities in the world today offering free Online Bible Courses?
Answer: Yes, there are universities out there in the world offering bible courses. Some of these universities are;
Utah State University  
Grace Christian University 
Oral Roberts University
Yale University 
The University of Notre Dame 
Bold Christian University 
Dallas Theology Seminary 
Crown University 
Covenant University 
2. Are Bible courses only for Christians?
Answer: Although the mainstream notion is that bible courses are only for Christians, the belief is wrong. Bible courses are for anyone interested in having deep foundational knowledge of religious topics and truth. 
They are available to anyone open enough to learn and be taught. Different people take these courses for different reasons — including atheists looking for further proof to strengthen their beliefs or lack thereof.
Free Online Bible Courses