A PA or commonly known as a personal Assistant is someone who works closely with executives, managers, and various other influential people in a company. Personal assistants work one on one with their managers and make the best use of their abilities to complete the given tasks and make things easier for an individual. Let us know about the 'PA Salary & Hiring Outlook'.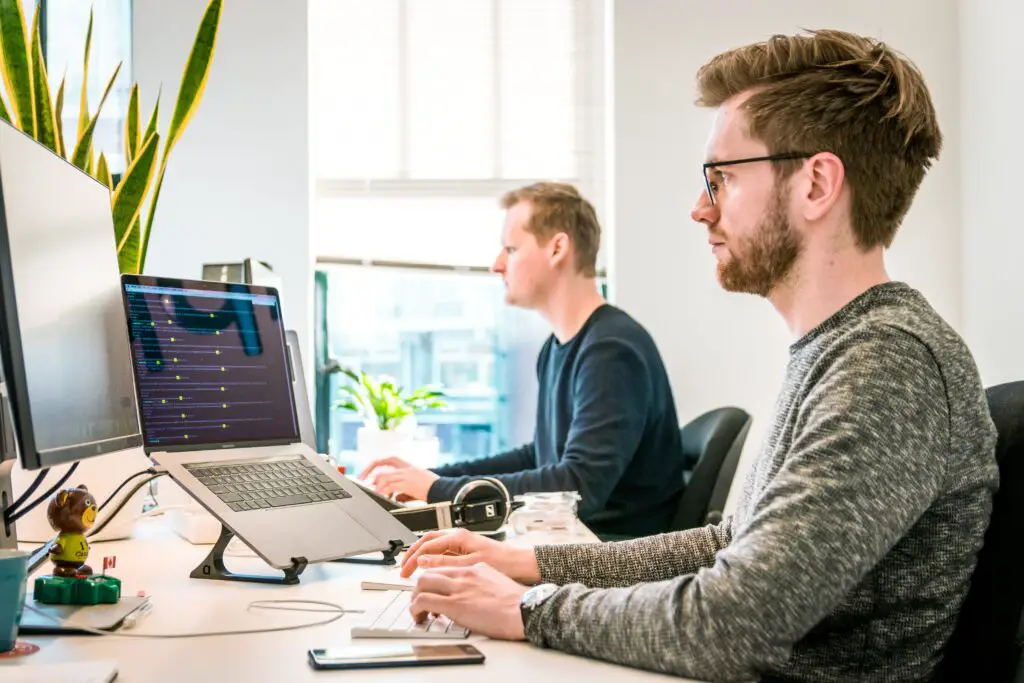 PA jobs, salary can vary from company to company. Keep on reading to know more about being a personal assistant from pros and cons to best-paying companies.
PA or personal assistant is hired by an organization, wealthy families, or another individual to complete and handle administrative work and act as the first line of contact. PA is hired for working under executives, managers, etc.  
PA Job Levels
Pa work can be intense and unique as it also rotates around how the business operates and how are decisions taken at a much higher level. Pa can work from a large-scale company to a personal level. It is also possible to specialize in a single sector like medical or private. And each sector and work type has a different position to offer some of them are: –
Charities
Private individuals
Educational companies
Local and government companies
Private sector Companies
Administrative work for an individual may consist of simple tasks like – Managing diaries and organizing dates and times according to appointments, booking flights and organizing events taking notes in conferences and meetings, etc. And sometimes include complicated tasks such as: – 
To be available as the first line of contact and handling calls, organizing emails, reliving time for executives, etc.
To remember each meeting and appointment and remind executives and managers of it.
Managing databases and updating systems with relevant information.
Creating and compiling presentations and reports.
Accumulating and filling expenses and taxes.
Pa Salary: From Diverse States to Different Companies
The pay range for a Personal assistant usually varies from employer to employer as it can be an annually-based salary or a daily wage basis job. The starting range for Pa's salary is around $20,000 – $ 28,000 / annum. However, the basic salary depends on the state and the companies you are working for. The highest and lowest Salary for Personal assistant in each state is as follows: –
New York Avg. Salary: $59,000/ annum.
New Jersey Avg. Salary: $50,000/ annum.
California Avg. Salary: $42,000/ annum.
Maine Avg. Salary: $40,000/ annum
Rohde Island Avg. Salary: $38,000/ annum.
Wyoming Avg. Salary: $37,000/ annum.
Massachusetts Avg. Salary: $35,500 – $37,060/ annum.
Maryland Avg. Salary: $37,000/ annum.
Washington Avg. Salary: $36,000/ annum.
Florida Avg. Salary: $35,000/ annum.
Colorado Avg. Salary: $34,900/ annum.
Oregon Avg. Salary: $34,000 – $40,000/ annum.
Texas Avg. Salary: $34,165/ annum.
Hawaii Avg. Salary: $33,650/ annum.
Alaska Avg. Salary: $33,200/ annum.
Illinois Avg. Salary: $33,200/ annum.
Arizona Avg. Salary: $32,550/ annum.
Iowa Avg. Salary: $31,220/ annum.
Kansas Avg. Salary: $31,110/ annum.
Montana Avg. Salary: $31,000/ annum.
New Hampshire Avg. Salary: $31,000/ annum.
Utah Avg. Salary: $31,000/ annum.
Connecticut Avg. Salary: $31,000/ annum.
Minnesota Avg. Salary: $30,960/ annum.
Michigan Avg. Salary: $30,550/ annum.
Kentucky Avg. Salary: $30,335/ annum.
Nevada Avg. Salary: $30,100/ annum.
Wisconsin Avg. Salary: $29,730/ annum. 
New Mexico Avg. Salary: $29,450/ annum.
Delaware Avg. Salary: $29,375/ annum.
Nebraska Avg. Salary: $29,370/ annum.
Missouri Avg. Salary: $29,350/ annum.
Indianna Avg. Salary: $29,255/ annum.
Ohio Avg. Salary: $29,175/ annum.
Virginia Avg. Salary: $29,175/ annum.
Pennsylvania Avg. Salary: $29,175/ annum.
Vermont Avg. Salary: $28,800/ annum.
North Dakota Avg. Salary: $28,399/ annum.
South Dakota Avg. Salary: $28,399/ annum.
Arkansas Avg. Salary: $27,300/ annum.
Tennessee Avg. Salary: $26,875/ annum.
Idaho Avg. Salary: $26,500/ annum.
Georgia Avg. Salary: $25,000/ annum.
Oklahoma Avg. Salary: $25,000/ annum.
North Carolina Avg. Salary: $25,000/ annum.
West Virginia Avg. Salary: $24,400/ annum.
Louisiana Avg. Salary: $24,200/ annum.
Alabama Avg. Salary: $20,000 – $23,000/ annum.
South Carolina Avg. Salary: $22,000/ annum.
Mississippi Avg. Salary: $15,000 – $20,000/ annum.
Even the state with the highest average salary for Pa does not have all high-paid companies. However, some of the highest-salary companies for Personal Assistants in each state are as follows: –
Illinois department of human services: Average Salary of $47,500/ annum
Freelancer: Average Salary of $45,320/ annum
Amazon: Average Salary of $62,000/ annum 
Apple: Average Salary of $72,000/ annum
Keller Williams: Average Salary of $51,000/ annum
PA Job's Qualifications and experience  
On an average scale, there is no requirement for a particular qualification, and it is open to all types of graduates or non-graduates with a set of skills. For personal assistants, many companies, and individuals instead of looking for qualifications expect some soft skills such as managing and organizing qualities with excellent communication and punctuality skills. 
However, having a degree is a plus point and with some set of skills, it is a guaranteed job. The commonly required skills are: 
Management and organizing
Good and wide knowledge of the business
Excellent listener with administration skills
Fluency in languages
attention to detail
excellent interpersonal skills
Sharpness and quick thinker  
Able to show exceptional skills under pressure
Good adaptability
Excellent writing and communication skills
Research and presenting skills
Be a multi-tasker
To gain relevant experience it is better to work their way up slowly instead of going and applying for bigger positions. Junior posts and staff teach you relevant skills which can help them in getting promoted to a higher post executive or manager or applications from other companies too.  
Many companies and educational companies and sites provide part-time studies offering diplomas, degrees, and certificates of completion (COC). Some of the degrees and programs are as follows: – 
LCCI International Qualifications: This program provides a level 3 private secretary diploma and an executive assistant diploma of level 4.
OCR Examination Boards: Provides distinct types of administrative and business programs which include executive assistant courses, personal assistant courses, and many more.
Pitman Training: This training program works with executive Personal assistants with a professional Diploma for the same. 
PA Salary & hiring outlook
Personal Assistant jobs are in demand all year long. According to a survey, around 120,000 people apply and get hired in Australia. Despite the decline in employment after the pandemic around 354,000 openings is available for secretaries, personal assistants, and executive assistants in America.   
PA salary and hiring outlook is one of the very few jobs in the world where out of 354,000 people only 18.40% are males and the rest 80.60% are female. Also, the salary in this job is higher for females as compared to males by 56%.  And with popular age limit in pa is 45-56 years old with 34.33%. 
During the same survey, it was also revealed that 12.2% enjoy being a personal assistant. And their average working hours are 35 – 40 hours a week which is lower than other similar jobs such as executive assistants, secretaries, and other administrative jobs.
Conclusion
After a thorough analysis of the topic of PA salary (By State, Job Levels, and Top Companies) & Hiring outlook 1000 S1, it is thereby concluded that PA salary and job differ in different states, companies, and levels. 
A Personal assistant or PA salary also depends on the person or employee, they are serving as a pa for the head of the department and get paid less than the one serving as the CEO or chief executive of a company. Various surveys, it is also proved that it is the only job demanding more female employees and offering them better pay than male employees.
PA Salary & Hiring Outlook – Know More