Berkshire Hathaway is an American multinational conglomerate headquartered in Omaha of the United States. The company owns GEICO, Duracell, Dairy Queen, BNSF, Lubrizol, Fruit of the Loom, Helzberg Diamonds, Long & Foster, FlightSafety International, Shaw Industries, Pampered Chef, Forest River, and NetJets, and possesses 38.6% of Pilot Flying J. In addition to the above, Berkshire also holds a good volume of shares in Kraft Heinz Company, American Express, The Coca-Cola Company, Bank of America, and Apple. Who owns Berkshire Hathaway ? Let us know in this article.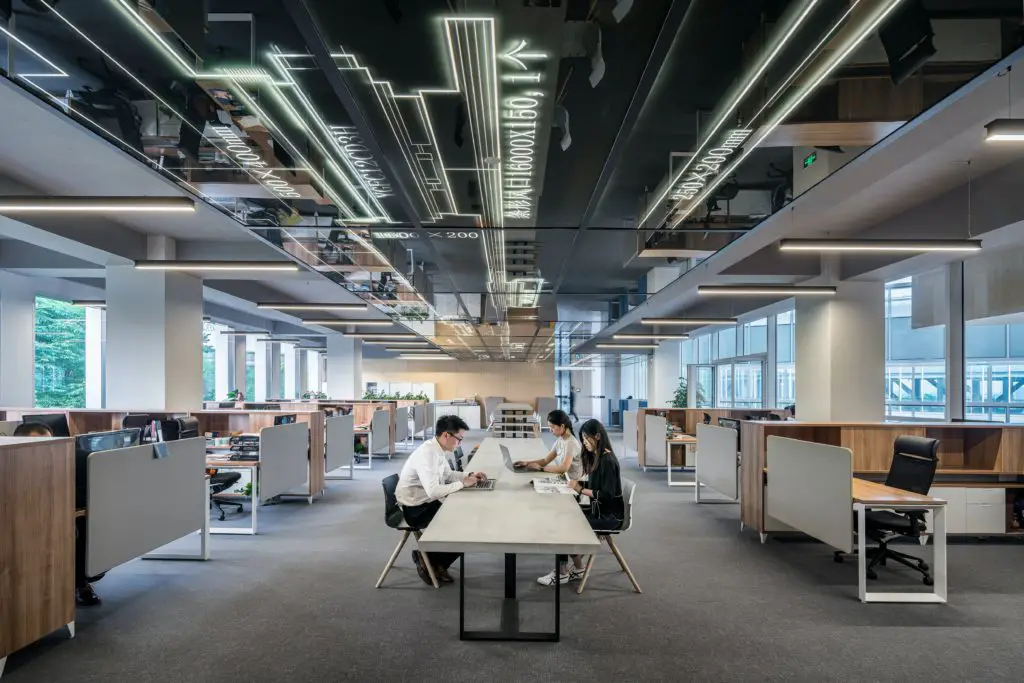 Having over 3,60,000 employees, Berkshire Hathaway made revenue of $245.5 billion in 2020. By the end of 2020, Berkshire made a net income of $42.5 billion. Berkshire serves in various fields like restaurants, food processing, aerospace, toys, sporting goods, and many more.
Founding Berkshire Hathaway
With its roots going back to the 19th century, Berkshire has a history of changing hands, and the recognition dates back to 1839 of Rhode Island. 
Before going into the deep history of Berkshire having multiple owners, now Warren Buffet owns most of Berkshire Hathaway. Warren has almost 40% of the cumulative share and is the chairman of Berkshire Hathaway with Charlie Munger as the Vice-Chairman.
Berkshire comes with an interesting history of how it reached Warren Buffet's hands. Read on to know the history of Berkshire dating back to the 19th century and how determined Warren Buffet was to buy the shares to own it.
History of Berkshire Hathaway
In 1839, Oliver Chace founded the Valley Falls Company in Valley Falls, Rhode Island. By 1929, the Valley Falls Company integrated with the Berkshire Cotton Manufacturing Company from  Massachusetts. This collaboration was called Berkshire Fine Spinning Associates.
Again in 1955, Berkshire Fine Spinning Associates tied hands with the Hathaway Manufacturing Company, founded by founded. Hathaway was focusing on trade with China. Post world war 1, Hathaway endured loss. Berkshire Hathaway was driving through success with over 12,000 workers across 15 plants and made revenue of about $120. 
In 1962 Warren Buffett started acquiring stock in Berkshire Hathaway trusting its price would go up whenever a mill was left to shut down. In 1964, Stanton proposed an oral offer to get back Buffett's stake in Berkshire for $111⁄2 per share. Buffett agreed, but Stanton sent a written offering of $113/8, which angered Buffet terribly. Consequently, in a dramatic turn of events, Buffet bought most of the shares of Berkshire and thus became the owner of Berkshire Hathaway. The first thing he did post-acquisition was firing Stanton.
Buffet gave life to the dying textile company and expanded the business to insurance and other ventures. While Buffet focused on insurance operations, the textile operations were going downhill.
By 1985, Buffet had to shut down the textile mill of Berkshire Hathaway in response to a huge loss. To date, Buffet calls his impulse buying of Berkshire one of the worst investment mistakes of his life. 
What Berkshire Hathaway does?
Berkshire Hathaway owns and has a large volume of shares in most public and private companies. Adding to its other components of investment, the company also operates and services in the name of Berkshire Hathaway Home Services of America and Berkshire Hathaway Direct Insurance Company. 
Berkshire Hathaway focuses not only on insurance but also on making computers and other electronic products, manufacturing clothing, selling food products, automotive products along with services, and much more. 
Starting as the textile mill industry, Berkshire Hathaway has grown into a multi-conglomerate donning all types of industries in the United States and many other countries.
About the CEO
Warren Edward Buffet is a famous American business magnate well known for his investment strategies. 2021 saw Warren Buffet as the tenth wealthiest man in the world, with a net worth of about $102.1 billion. 
Since 1970, Buffet has been the chairman of Berkshire Hathaway as the largest shareholder. He is also a famous philanthropist who pledged to donate 99%of his wealth to the needy, leaving behind $2billion for each child. Buffet donated $45 million towards philanthropic activities so far and in 2010, Bill Gates started "Giving Pledge" where millionaires are requested to donate at least half of their net worth to the needy. 
For his extensive experience in investments, which he started right from the age of 11, Warren Buffet is called the Oracle of Omaha. 
At the age of 91, Warren Buffet ranks 8th in Forbes 400 2021 and 6th in Billionaires 2021. Most of his self-made wealth is from Berkshire Hathaway, which Buffet thought was a blunder in the initial stages. 
The secret behind Berkshire Hathaway's success
Though Berkshire Hathaway was going downhill when Warren Buffet bought it out, Buffet shifted his focus from the textile milling industry to insurance companies. Every premium paid to the insurance companies was turned into investments as seen fit by the managers. With this premium amount, called "float" in financial services, Buffet purchased broken companies. These companies got back their lives to perform. The money got as profit was always put into investments, and only when there is a profit in huge volume, the owners get to own it. It is one of the huge success factors of Berkshire Hathaway, and it is because of this factor, Berkshire saw its light in the tunnel. 
The successor of Warren Buffet 
Warren Buffet recently made the most expected announcement to the press that if anything were to happen to him, Greg Abel would be the next Chairman of Berkshire Hathaway. According to Buffet, Greg has the age and cultural knowledge to take over the business. Right now, Greg Abel serves the post of Vice-Chairman to the non-insurance companies of the Berkshire group.
Gregory Edward Abel is the chairman of Berkshire Hathaway Energy and Vice-chairman of the non-insurance group of companies. In 1990, Abel made a remarkable takeover of a British utility while associated with CalEnergy. This remarkable achievement by Abel was the initial step to the succession of Warren Buffet. CalEnergy was acquired by Mid American Energy and the rest is history. Later in 2008, Buffet showed interest in Mid American Energy and bought it out eventually.
According to Buffet, Greg Abel is always innovative and comes up with great ideas to grow their business, and being young, is an added advantage to the reins.
Having been associated with Berkshire for over two decades, the net worth of Abel is $484 million, and little stake in Berkshire stocks. 
Key Takeaways from Buffet's Annual Meet and Letter
For the past few decades, Buffet has been sending annual letters to the employees of Berkshire Hathaway, and this letter is seen as critical among investors worldwide. This letter gives insights into Buffet's point of view on recent economic stagnation and investment strategies and what he is up to in recent days. With 2022 kicking in, let's have a quick look at the key takeaways of his annual meet and letter to Berkshire.
In the first quarter of 2020, Berkshire saw a loss of $70.275 billion and 2021 witnessed a profit of $5.700 billion. According to Buffet, this loss of 2021 is the self-induced recession, which occurred due to the Covid breakdown. The current GAAP rule states every income statement should account for both gain and loss, and Buffet was totally against it.
Buffet repeated his suggestion of investing in the S&P 500 index fund rather than stocks. To cite the outcome, he listed the top 20 companies of 1989 and today. None from the list of 1989 exists in today's list of companies. Likewise, he showed how Apple Inc holds a market capitalization of 20 trillion, which is 20 times more than the top companies in 1989.
When asked for his thoughts on trading apps like Robinhood, Buffet said such apps would only add more trouble to the trading market. He also raised his concern over gambling in trading.
Conclusion
Being a great investor of the century, Warren gave life to the dying Berkshire Hathaway and made it to one of the top companies. His investment strategies are widely appreciated, and Buffet is considered the best investment analyst. Buffet spent the insurance premiums on various investments and bought many wounded companies.
Frequently Asked Questions
Is Berkshire a good company to work for?
Yes, Berkshire is a good company for your career as it provides job security. Adding to this, Berkshire also offers other employee benefits like paid vacation, health care, dental care, and a 401k retirement scheme.
Does Berkshire pay well?
Berkshire pays $63 per hour as the average salary for highly paid employees and $59 per hour for medium-paid employees. The annual bonus for employees is one of the most appreciated salary perks Berkshire offers.
Is it hard to get hired by Berkshire?
The level of difficulty in the interview process is medium and it is said the hiring process takes a day or two at the most. It is also said that the whole interview process is candidate-friendly. 
For how much did Warren Buffet buy his first share?
Buffet bought his first share at $38 from Cities Services Preferred at the age of 11 years.
Who Owns Berkshire Hathaway ?