A jockey is a person who rides horses professionally either for the sake of racing, like horse racing, steeplechase racing, camel racing, etc. A jockey is mainly a male profession because it is a very threatening profession. Life-threatening injuries occur due to this profession.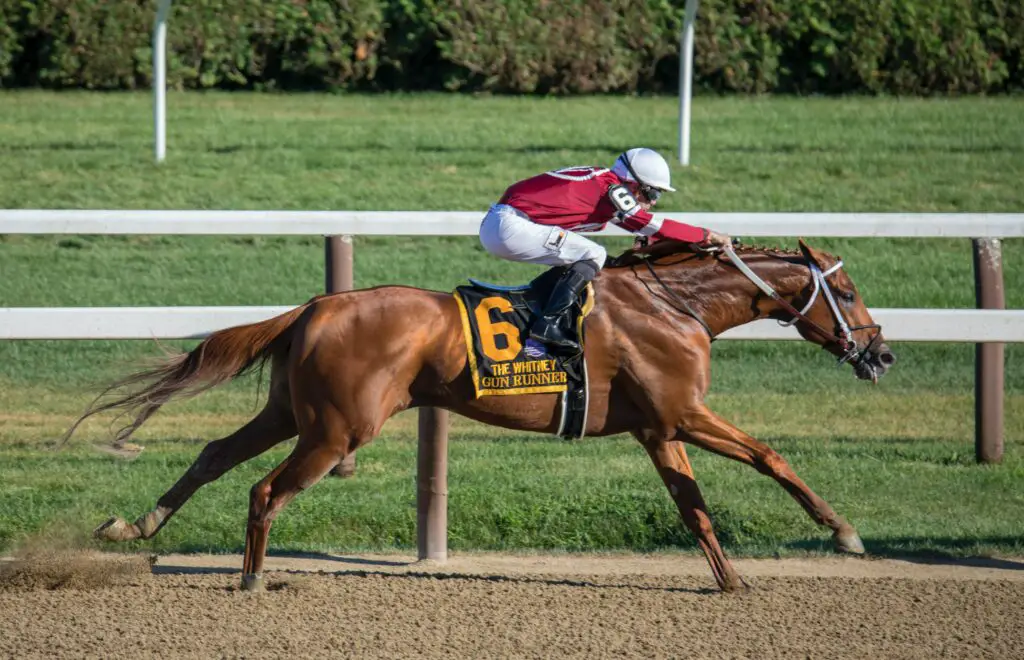 The smallest jockey in the world is Bill Shoemaker. He started his journey at a very young age, as he was a teenager. He did this profession very well. At the age of 19 years, he was earning more than a senior jockey.
In this article, all the details about the smallest jockey, Bill Shoemaker, are stated in detail with his life and his profession.
An Overview:
A jockey is a horse rider that professionally rides horses for races. It is not an easy task to become a jockey because many requirements need to be followed by a person to become a jockey. The characteristics of a jockey are given as under:
Jockeys must be lightweight. The weight must be according to the limits set by horse racing authorities.
Rather than weight, another characteristic or requirement for jockeys is to control a horse moving at a speed of 40 mph.
The height limit for jockeys has not been set yet.
Smallest Jockey
William Bill Shoemaker is the smallest jockey known to date. All of the information about his early life and career is available. Jockey characteristics and races are given below in this article.
About the early life of Bill Shoemaker: 
William Lee, the shoemaker, was born in Texas. The day when Bill was born, he was underweight, and for this reason, the doctors told him that he could not survive. His height and weight did not increase even after he grew up. His small height was a curse in the beginning because he was not getting accepted at different institutes like EI Monte high school, but soon after he became an asset in the jockey horse racing profession.
Characteristics of the smallest jockey, Bill Shoemaker:
Every jockey has different characteristics, but when it comes to Bill Shoemaker, is the smallest jockey, so knowing about his characteristics is a must:
The height of Bill Shoemaker was 4 feet 10 inches.
The weight of Bill the shoemaker was 91 pounds.
He began his career when he was a teenager.
Bill shoemaker's career
Bill Shoemaker's career began at the age of fourteen when he took his first horse ride in the year 1949. He was successful in so many races that his total number of victories reached 8833. The first victory that he got was in the same year, 1949, but a month later than he came, i.e., he jumped into his career in March 1949 and received his first victory in April 1949. He won many awards in his career. One of these awards is the George Woolf Memorial Jockey Award, which he got in the year 1951. After serving thirty years in this career, Bill won an award from the United States named the Eclipse Award for Outstanding Jockey. His achievements have been enormous. While writing his achievements, everyone becomes confused about how many to write. He won many triple crown races, making a total of eleven in his career. Several of his rides were notable, the most well-known being the Kentucky Derby and Ferdinand. Bill also got an opportunity to ride Silky Sullivan, which is a popular horse in California. He broke the records of many other famous jockeys with a higher number of victories than those. There are many other achievements of Bill Shoemaker that are notable, but going to the end with notifying his last race, which was at Patchy Groundhog.
Bill Shoemaker's end of his jockey career:
He retired from his career in 1990, but he did not get away from his passion for jockeys. After retirement, he began to train the contestants. He trained many successful racers that got distinctions and victories in their careers. He continued to train till seven years after his retirement in 1997 when he ended his training journey.
Honors for Bill Shoemaker:
Bill Shoemaker got many awards in recognition for his work A few of his honors are stated below:
He is considered the smallest jockey.
He was inducted into the National Museum of Racing and the Hall of Fame.
Immortalized as a series of portraits by Andy Warhol
Willie Bill, the shoemaker, died in the year 2003.
Conclusion
William Lee Shoemaker, or "Bill Shoemaker," is considered the smallest jockey because of his small height and the start of his career at a very young age. Successful jockeys have always been small-heeled because their short stature and light weight aid them in winning races, but Bill Shoemaker was the smallest of all.
Frequently asked questions (FAQs):
What was the total tenure of Bill Shoemaker's jockey career?
Bill Shoemaker remained a jockey from the year 1949 to 1990. This is almost 41 years.
What were the total career wins of Bill Shoemaker?
The total career wins or victories of the smallest jockey, Bill Shoemaker, is 8,833.

Who is the smallest Jockey?