Introduction: 
The aftermath of the Covid-19 has created a strong impact in the Biotechnology sector all over the world. There has been a significant global rise of 17 per cent in the field of health and medical sciences. Let us know anout Moderna and its history.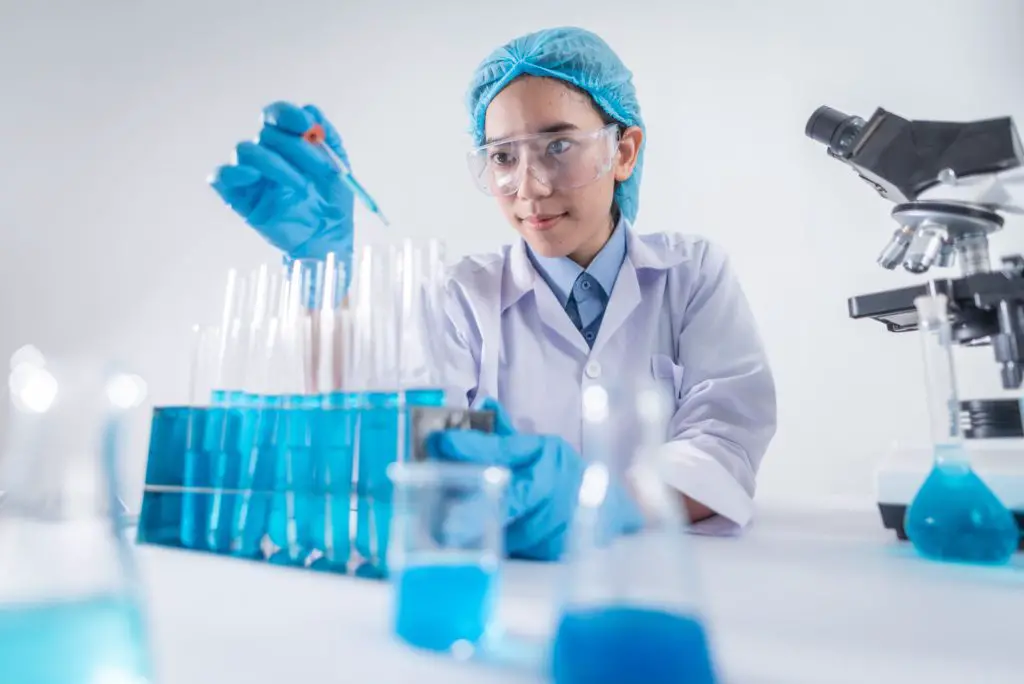 Several Biotechnology companies including Moderna, Novartis, Biogen, AstraZeneca, Genentech, Pfizer, Merck & Co., Sanofi etc., have been facing booming days since the year 2019. These industries are flourishing in terms of employment, job prospects, opportunities, health care, invention, creativity thereby contributing towards a better future on a large scale. 
About the organisation: 
Headquartered in Cambridge, Massachusetts, founded in September 2010, Moderna is a huge company contributing immense impact in the field of health science across the world. It has gained US$803 million in revenue and US$7.336 billion total assets,  as of the year 2020. 
The company is owned by Noubar Afeyan, Robert S. Langer and Stéphane Bancel, and is working with 1,800+ employees from every corner of the globe. 
Therapeutic disease progression: 
Moderna works in a list of therapeutic disease areas including; 
Infectious Diseases
Rare Diseases
Immuno-Oncology
Autoimmune Diseases
Cardiovascular Diseases
History of Moderna:
The story of the beginning of Moderna as the world's leading Biotechnology company is interesting to know about. 
It all began in the year 2005. Derrick Rossi was a 39-year-old Stanford University postdoctoral student in the field of stem cell biology. During his academic years, he studied a research paper on RNA mediated immune activation systems by Katalin Karikó, a Hungarian biochemist. The research paper also contained brief information on the discovery of nucleoside modification that suppressed the immunogenicity of RNA. 
After his approach to reading and gathering information, he was intrigued and wanted to discover more information related to the topic. 
So after he completed his postdoctoral at Stanford University, he joined as an assistant professor at Havard University. He carried on his research in the Stem Cell and Regenerative Biology Department in the year 2007. 
Moderna was founded in the year 2010. Scientists at Moderna discovered a pluripotent stem cell that could get reprogrammed and transformed. 
A pluripotent stem cell is a kind of cell that can renew itself by dividing. The cells can keep on dividing into more new stem cells or any other cells in the body. They are generally found in embryos that are three to five years old. These cells were proven to cure several diseases like Parkinson's and diabetes more quickly in the laboratories. 
Time magazine had cited this discovery as one of the top ten medical breakthroughs of the year. 
In the year 2013, Moderna collaborated with another famous biotechnology company named AstraZeneca. Together they discovered the use of mRNA to treat cardiometabolic diseases, renal diseases and found a target for cancer. As a result, they could generate $240M upfront to 40 targets. 
This was among one of the key milestones that Moderna had created down its growth line. 
Later in the year 2014, Alexion Pharmaceuticals discovered a cure for a rare disease called Crigler-Najjar syndrome using their mRNA strategies. They paid $100 million for ten targets. 
In the year 2015, 
Moderna discovered mRNA-1440, an H10N8 flu vaccine. It was their first development candidate in its prophylactic disease modality. 
They also had developed their first vaccine against mRNA AZD-8601, encoding for VEGF-A. 
In 2016, 
Moderna found a vaccine against H7N9 flu. They began their first-in-human dosing using mRNA-1851. A total of $474 million in equity was raised along with a $20 million convertible note from Vertex. The collaboration between CFTR and Vertex raised $40 million upfront in one goal along with a $20 million cash payment and $20 million convertible note investment. 
The company also received a grant from the Bill and Melinda Gates Foundation to implement their resources on HIV/AIDS research. They contributed $100 million for the cause.
In the year 2017, 
They collaborated with DARPA and created a cure against the Chikungunya virus using an antibody, mRNA-1944. 
They also generated their first human data, from a study of mRNA 1440, an H10 vaccine candidate which was published in Molecular Therapy. 
Next, they tested mRNA-4157, a tailored cancer vaccine developed by Moderna and Merck in humans for the first time.
They also announced the development of mRNA-3704, a treatment candidate for methylmalonic acidemia. Even more, they had started treating its OX40 ligand intratumoral immunotherapy, mRNA-2416, for the first time in humans.
AZD7970, an mRNA therapy encoding for relaxin, has been licenced and will be developed and commercialised in conjunction with AstraZeneca.
In the year 2018, 
The company began trading its stock mRNA to the Global Select Market. 
In July, a lease was negotiated to construct a 200,000-square-foot GMP mRNA clinical production facility in Norwood, Massachusetts.
Series G equity financing of $500 million has been completed. $2.5 billion of cash was raised in total.
In 2019, 
Moderna announced their phase 1 data on their experimentation on combining two vaccines: hMPV and PIV3. 
They also announced their first monoclonal antibody that was encoded by mRNA during a clinical trial. 
In 2020, 
Moderna tested their Phase I COVID 19 vaccine along with 45 volunteers aged between 18–55 years. The vaccine was found to be immunogenic against the virus. 
In 2021, 
Phase I clinical trials of Moderna's Covid 19 vaccine containing mRNA-1283 started its operation. 
The Medicines and Healthcare Products Regulatory Agency of the United Kingdom licenced Moderna's Covid vaccination for use in children aged between 12 to 17 years. 
In August 2021, The Food and Drug Administration granted Moderna the fast track status for its respiratory syncytial virus vaccine. 
Moderna's contribution in the development of Covid 19 vaccine; 
Moderna developed its first mRNA Covid 19 vaccine which was approved by the FDA for emergency purposes only.  It was documented that the vaccine was not allowed to be injected into people having severe allergies. Or to people who had developed allergic reactions from the previous dose or any kind of allergies to the ingredients present in the vaccine. It showed 94.1% efficacy following two doses given at an interval of one month. 
Its side effects included 
Pain
Tenderness
Swelling of the lymph nodes and redness.
The general side effects included 
Fever
Fatigue
Chills
Joint pain
Nausea 
Muscle pain
Vomiting
The Moderna Covid 19 vaccine itself contains mRNA as an active ingredient. Along with mRNA, there are different fat molecules and sucrose. Here the mRNA present encodes for the spike protein and is injected through the muscle into the body which is then taken up by the immune system cells of our body and codes for the formation of the spike protein. Other immune system cells present in our body then engulfs these spike proteins produced and showcase the protein outside, to the rest of the immune system. This type of immune system cell is known as an antigen-presenting cell. Based on the protein nature acting as an antigen, will signal the immune system again. In short, cell-mediated immunity will signal the humoral model of immunity or an immune system to produce specific antibodies against this antigen. 
The Moderna COVID-19 vaccine candidate was 94.1 per cent successful in preventing COVID-19 in Phase III clinical trials involving over 30,000 individuals, with very minimal flu-like side effects. Moderna has made US$18 billion towards creating a Covid 19 vaccine. 
The ingredient present in the vaccine include
mRNA, where the protein triggers an immunological response, which helps the body avoid becoming infected with COVID-19 in the future.
Lipids that help the mRNA to enter the cell. 
Sodium acetate, Tromethamine, Sucrose, Acetic acid, together helps to keep the vaccine molecules stable when transported, frozen or stored. 
Moderna's work on COVID 19 Vaccine Timeline- 
January 11, 2020
The genomic sequence of the new coronavirus was provided by Chinese authorities.
January 13, 2020
Moderna's primary focus had turned to clinical production during this time. 
The NIH and Moderna's infectious disease research team together finalised the mRNA-1273 sequence. Then in response to the deadly pandemic Covid 19, the National Institutes of Health's National Institute of Allergy and Infectious Diseases (NIAID) began working on their research foundation using mRNA-1273. This batch was made possible by the Coalition for Epidemic Preparedness Innovations (CEPI).
February 7, 2020
After a period of 25 days, they completed their first clinical batch of mRNA- 1273 by sequence selection. After that, the batch went through analytical testing before being released.
March 16, 2020
After 63 days, The National Institutes of Health (NIH) started their first mRNA-1273 dose in humans under the name of Phase 1, COVID 19 Vaccination.
March 27, 2020
Emory University in Atlanta began enrolling healthy and physically fit volunteers aged between 18 to 55. They were tested under Phase 1 vaccination research of mRNA-1273, according to the NIH.
April 27, 2020 
Moderna filed an IND with the FDA in the United States for a Phase 2 trial of mRNA-1273.
May 18, 2020
For mRNA-1273, Moderna announced promising interim Phase 1 data.
July 8, 2020
Moderna has completed enrollment in its mRNA-1273 Phase 2 research.
In the NIH-led Phase 1 study of mRNA-1273, the cohorts of older people and elderly persons have completed enrolment.
July 27, 2020
The Phase 3 trial of mRNA-1273, which is being carried out in partnership with the National Institutes of Health and BARDA, has begun.
August 11, 2020 
Moderna announced an initial 100 million doses of mRNA-1273 supply arrangement with the US government.
December 10, 2020
In the Phase 2/3 study of mRNA-1273, the first adolescent volunteers were dosed.
December 19, 2020 
The use of Moderna Covid-19 in adults above the age of 18 years began. It was approved by the Emergency Use Authorization (EUA) issued by the US Food and Drug Administration and the Advisory Committee on Immunization Practices (ACIP) of the US Centers for Disease Control and Prevention (CDC).  
January 21, 2021 
In Japan's Phase ½ investigation of Moderna's vaccine candidate against COVID-19, led by Takeda Pharmaceutical Co., Ltd., the first participant was dosed.
February 24, 2021
Moderna completed their clinical trial with   mRNA-1273.351, against the SARS-CoV-2 variant number B.1.351. It had also transported its vaccination to the National Institutes of Health for Phase 1 clinical trials that were funded by NIAID.
Moderna announced increased capital investments to expand capacity at its own and partner manufacturing facilities, bringing worldwide capacity for its COVID-19 vaccine to about 1.4 billion doses by 2022, assuming a 100 g dose.
March 05, 2021
The Moderna Covid 19 vaccine was distributed in Japan. This was taken in charge by Takeda Pharmaceutical Co., Ltd who had submitted a New Drug Application to the Ministry of Health, Labour and Welfare (MHLW) of the Japanese government for its import. 
Why was mRNA (Messenger Ribonucleic Acid) medicine used herein specific? 
mRNA medications use natural biological processes to express proteins and achieve the therapeutic effect needed. This opens the door to the treatment of a wide range of disorders, many of which were once untreatable with the existing technology. The use of mRNA as a medication offers up a world of possibilities for treating and preventing disease. Other medication techniques cannot penetrate inside cells to direct protein creation, but mRNA therapies can.
Traditional drugs are little molecules, whereas mRNA therapies aren't. They're also not the classic biologics that gave birth to the biotech sector. mRNA medications, on the other hand, are instructions. And these instructions tell the body's cells to generate proteins that will help prevent or treat disease.
Your genetic code would never be utilised by your body if it weren't for mRNA. Proteins would be impossible to produce. And your body would be unable to carry out its functions. Messenger ribonucleic acid, or mRNA, is an essential component of human life, particularly in the process of protein synthesis. mRNA is a single-stranded molecule that transports genetic code from the nucleus of a cell to the cell's protein-making machinery, ribosomes.
More about Moderna's contributions; 
Research Engine- 
Through their drug discovery efforts, the Moderna Research Engine services have successfully advanced novel product concepts into development prospects. It comprises infrastructure to facilitate the quick availability of thousands of preclinical mRNAs for in vitro and in vivo tests, allowing programmes to move faster from concept to development candidate designation.
mRNA Design Studio- 
Moderna's automation platforms interface with the mRNA DESIGN STUDIO, routing orders through each process of mRNA synthesis. Moderna's high-throughput mRNA pre-clinical production facility controls the fabrication of mRNA constructs and delivers them in just weeks after the order is placed.
Medicinal Value- 
Moderna has made significant progress in developing novel vaccines and medicines that may one day be used to treat rare diseases like Methylmalonic Acidemia (MMA) and Propionic Acidemia (PA), as well as to prevent diseases like Cytomegalovirus (CMV), Zika and malignancies.
Why should you consider working at Moderna? 
Moderna is a great platform to work for. The people here have the quality of science. There is excellent teamwork in the environment. People are working towards a single goal. 
Here the values are evident. Like if you stop a person in the hallway and talk to them for five minutes you will find the values and behaviour that reflects through the interior beauty of the company. You will get exposure to vast intercultural diversities. The fosters are creativeness and entrepreneurs nature is bold and proactive which is appealing to work together within the organization. 
Curiosity is the keyword in the organization that marks success. Here the employees are encouraged to ask more sensible questions, developing a better future ahead. Every day there is something new to see. Discovery of a new challenge. Every day you will get to see people bringing up new matters at the table and that's what makes the place even more exciting. 
When you are into the field of technology, you have the vision to change lives, impact patients for which you need to be relentless and never give up. The rare diseases and disorders that people and families live with are cured here and change their lives. There is no fear of failure here. Every day is a new learning experience. The committee is trying out new things to push and strive through all the challenges and barriers that they face to impact millions of lives in the world. 
Research Fellowship Grants- 
Moderna provides research fellowship grants to many scientists both young and experienced to achieve their dreams and goals. Their fellowship grants revolve around the platform of nursing, epidemiology, clinical medicine, basic research and pharmacology. The salary for the interns is $75,000 per annum and expenses of about $100,000 per annum.
Conclusion- 
Moderna is a great platform delivering far-reaching quality of reaching extensive research and development along with broad-minded skilled professionals and scientists. The organisation has some of the most cutting-edge research in the biotech industry.
Getting an opportunity to work with Moderna would be a life-changing activity for every researcher.
FAQ- 
Is the Moderna Covid 19 vaccine recommended for 18years old? 
Yes, the Moderna vaccine is recommended for 18-year-olds and above. 
Is it difficult to get a job at Moderna? 
No, it isn't as difficult as it seems to be.  If you have the right knowledge and skills as desired by the place, nothing can stop you from joining the warm welcoming family at Moderna. 
When was Moderna Founded? Moderna history