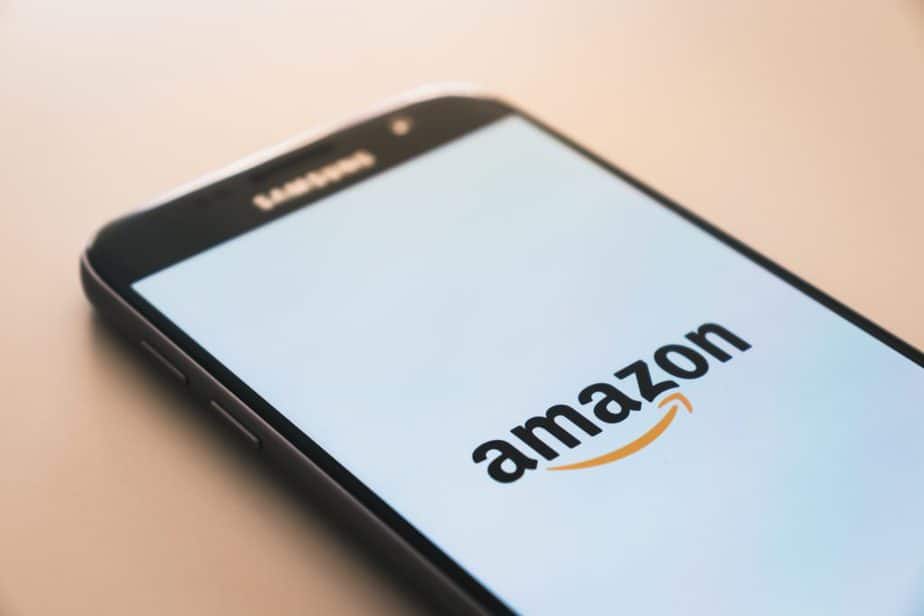 We all know Amazon, have used it, and are acquainted with the company's aspect as an e-commerce store. But did you know, Amazon Inc. is more than that? Amazon serves as the American multinational organization, which provides a combined focus in the fields of e-commerce, cloud computing, digital streaming, and artificial intelligence. Quite unbelievable, right? But it's true. So, let's talk about one important prospect of amazon. Other than e-commerce, Amazon is excelling with AWS. What is Amazon AWS?
Amazon Web Service (AWS) is an incorporation, subsidiary of Amazon which provides the on-demand cloud computing platform and APIs to individuals, companies, and governments. The usage of AWS lessens the cost, becoming agile, and innovating faster in the fastest-growing start-ups and huge enterprises. AWS is a platform of a cloud provider with numerous services. And significantly more services and more features than any other provider. The functionality of AWS is towards faster, effective, easier, and economical applications to the cloud.
Okay, Amazon AWS has made its position as the frontrunner in the list of cloud computing platforms and contributed to over 13% of Amazon's net sales in the second quarter of 2021. But what exactly is Amazon AWS? How does it work? What are the factors Amazon AWS works in? What are its benefits? Why is AWS important? Many questions exploded, then let's answer all the questions one by one. 
AMAZON AWS
AWS is a cloud service provided by Amazon, that helps in the management, maintenance of hardware and infrastructure to save the expense of buying expensive and complex running resources on-site. They offer to help organizations & individuals and the payment is done based on the pay-as-you-go. Some resources can be free as well. The services include various abstract & technical infrastructures and distributed computing tools. We will further discuss what these tools are. 
Why is AWS important? AWS is a big deal. Because there are at least one in three sites you visit every day on the internet to acquire AWS services. And as a business, the profits are in the sky all the time. In 2019, AWS has gained more than $35 billion in revenue. 
AWS was founded in the 2000s, first got launched in 2004, and then again relaunched in 2006 with three pay-as-you-go services. And the journey of AWS started in cloud computing. The idea behind setting AWS was unexpected and it also emerged from the fact that Amazon wasn't doing good with the e-commerce store alone. Thus, Amazon thought of building reusable modules in cloud computing internally. With time, the services grew more and more and ended up with the thought of potential business start-ups who needed the same services. Hence, AWS was established the way we know it now.
Now, AWS serves as the dominant cloud provider which has opponents like Microsoft Azure and Google Cloud Platform. In recent times, AWS holds the market-share leader. 
THE HISTORY OF AWS
You know, what can be marked as the beginning of AWS? The unexpected reaction developed in July 2002 web services. When the first web services were launched and opened amazon.com to all developers, the response was massive. And thus, Amazon was convinced there is more hunger in developers than anticipated. 
Till the summer of 2003, Amazon came up with the foundational infrastructure primitives, which reduced the major obstacles of shipping software applications. Then by fall, the databases, storage, and compute were identified. And by the end of the year, Amazon's team emerged with the vision for Amazon's retail computing infrastructure. There the strategy of selling access to virtual services as a service was coined. Hence, the working of AWS to generate revenue from the new infrastructure investment was introduced. 
And by November of 2004, the first official infrastructure service was launched publicly. Since then, AWS has grown magnificently with cloud products in 2006, the first customer event in 2012, AWS snowball and snowmobile were launched in 2016, and over 100 cloud services were released in 2019. This certain timeline is a remarkable virtue of AWS to achieve more than they ever imagined.  
WHAT IS AWS INFRASTRUCTURE?
In the current charts, AWS operates 25 regions conquering six continents, i.e 245 countries, and territories. There are multiple availability zones in one region. The regions were built under provisions as physical data centers of the company, where computers live. The distance in locations was intended to reduce the chance of endangering accidents that can take out the whole region. In addition to creating centers, AWS has a content delivery network (CDN) covering over 200 edge locations all over the world. 
AWS has dedicated regions for the US government called the AWS GovCloud and two other regions under Chinese law. Collectively a high-speed-fiber-optic network serves all regions and edge locations. With the prosperity of AWS, to make the network strong and faster they invented their proprietary hardware. Fun fact, knowing or unknowingly you have crossed through the AWS network. Can you guess where? The famous Netflix, Twitch, Hulu, Reddit, and Slack, all these companies are customers of AWS.  
THE PROSPECTS OF AWS
Saving the cost:
In today's world where productivity means the endless amount of data, and data-driven technologies to do a startup and use the old physical computing technologies are expensive & a waste of money. So, AWS tries to move companies onto the cloud which enhances and grips their businesses. The basic need for storage is an important aspect a company invests in. The old ways are too much work, and new ways are too much money if they don't know what exactly their company needs. The problem arises when the new technologies provide various services according to need. Thus, with AWS organizations only pay for what they use and it's hassle-free. AWS costing is done by scaling automatically and according, which offers the choice to customers to pay for what is necessary to them. 
It's scalable and adaptable:
AWS not only helps a company to maintain and work swiftly but also, provides resources to grow in the industry. The cost modification of AWS provides users to take advantage of the services at any stage. The ability to adapt to the scaling of the need makes AWS the leading cloud provider. Because AWS has something for everybody from start-ups to existing companies. Also, AWS makes sure of the business model a company follows to be flexible which allows them to never overestimate their computing usage. Apart from budgetary reasons, the companies are free to set and forget about their computing needs.
The security and reliability:
Surprisingly, AWS is safer than your storage system. AWS creates a reliable and protected system of action and storage and thinks of backup. As discussed above, due to the accumulated storage of massive or you can say the endless amount of data to store. AWS is strict regarding its maintenance and management. The innovative idea of a distributed system of data centers worldwide prevents the permanent loss of data in times of accidents or calamities. 
Nowadays, secrecy is the new privacy, that's why the idea of engaging in a public access system undermines a lot of people. In the context of this thought, AWS assures us to keep its data centers not known. They locate and give access to an essential group of people alone. Thus, AWS makes sure of a hidden cloud system that signifies security and reliability. 
Again, the usage of the cloud continuously has made AWS be prepared for malfunctions and learn from mistakes. So, the outrages or potential attacks on data are resolved smoothly because of experience and skills every 24 hours. 
These are the aspects AWS is best at but, everything has pros and cons, right? So, what can be the cons of a high-tech cloud handler? 
THE PROS AND CONS OF AWS
Pros –
AWS is efficient, reliable, and agile. It is difficult to say no to such a service that gives so much more than taking. As mentioned above, the prospects and main ideas of AWS, you can relax and entrust Amazon Web Services. Additionally, AWS offers a wide range of services from basic storage to specialized functions of computations. The special services include robotics, streaming, quantum computing, and monitoring space satellites. AWS works well because they have a dedicated team dealing with machine learning and data analytics helpful in making sense of that huge heap of data.
Cons – 
From everyone's eyes, Amazon has been a lifesaver, an incredible experience, and a vast store that satisfies. And no doubt, Amazon is a competitor of numerous companies, for which other companies will not prefer to put money in its pocket directly or indirectly. Thus, some companies won't want to go for AWS, narrowing the customers and reach of the company. Though AWS has started as a big business and many people trust them yet this is the downside Amazon has. 
Also, Amazon doesn't charge their customers for putting their data into their cloud however, it does charge you for getting your data out once put into the cloud. This data back out charge is called egress charge and isn't set at high costs given the worthwhile cloud system. 
Now, everything is out in the open. What do you think of AWS? Would you like to invest in AWS? Well, we have discussed the working and ethics of AWS, but what are the applications AWS provides? Come let's discuss it in brief. 
APPLICATIONS
Technically, the application or usage of AWS can be endless, the special resources, services, and security ensure that you can conduct unimaginable uses of AWS from being a small business or a high corporate organization. We have come up with a list of common applications of AWS:
Storage and backup of data: The basic service of the cloud is storage. And today, handling massive amounts of data requires a good amount of money to store them. But with AWS the upload of data is free and safe. Also, the ability of AWS to handle data is extremely well trained, they are ready for any malfunction which may occur. Ensuring a secured place of storage.
Hosting websites: Similar to other applications, AWS enables users to host websites on the cloud which marks a remarkable experience. AWS's cloud interface and faster up-gradation provide a smooth and orderly engagement between users and the system. 
Enhancing gaming experience: All the gamers out there know how difficult gaming can be in a low-performance system. So, a cloud system providing good computing power enhances the gaming experience. 
Mobile, web, and social applications: The one capability AWS has which makes it unique is to launch and scale mobile, e-commerce, and SaaS applications. AWS can access the API-driven code which then can open scalable applications with other OS requirements. 
Now that you've learned what AWS is, it will be an easier choice to be a part of the AWS community or not. Anyway, the success of AWS is criticized by a lot of people. Even many have accused Amazon of behaving in anticompetitive behavior. Some statements were acclaimed anonymously that Amazon copy and integrate software which has been created by other companies.
CONCLUSION
By reviewing the facts and figures of Amazon Web Services, plays an important role in the total income revenue of Amazon. The accusations against AWS are true or not and aren't proved in law. But, considering the work of AWS is significant and people should take advantage of it. Be one can find these many services at a low price, but here it is almost free. And someone foolish will only lose this offer. 
FREQUENTLY ASKED QUESTIONS
1. What is the future of AWS?
According to statistics, AWS has grown vastly in the time of 2006 to 2019. Due to the current working with high technology, AWS provides the best cloud computing platform to work with, plus is free. Apart from the criticism, Amazon Web Services is receiving, the vision, the concept, and the work are remarkable and needed in the field. If the business of AWS stays still then, it will be on top of the charts of the IT, finance industry soon.
What is Amazon AWS?- Full History