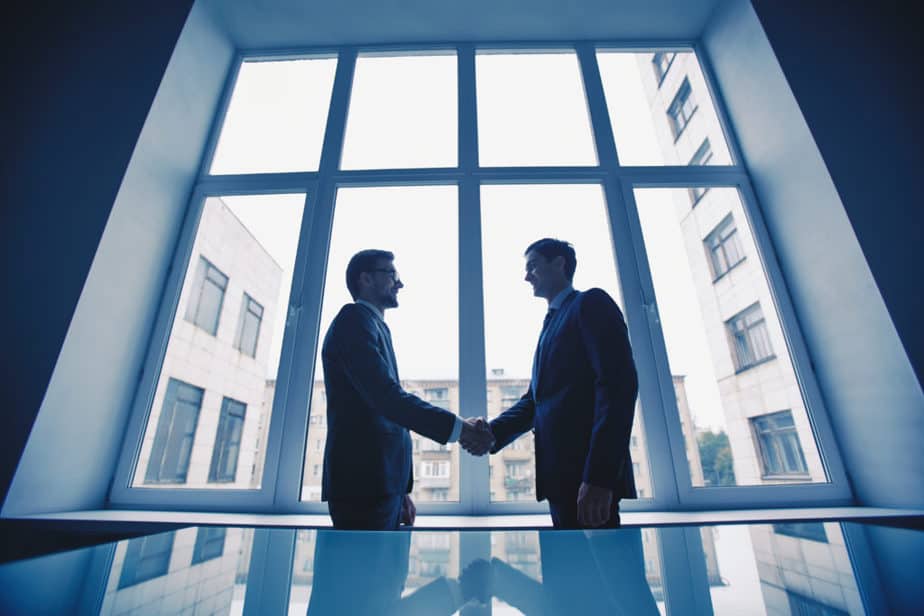 What is Amazon Associate? Amazon Associates is a marketing affiliate program. It allows people like influencers, bloggers, and website owners to create their referral links. These referral links benefits are benefitted to the provider when any customer clicks on the link or uses the referral codes. What makes this program more interesting is its process of joining. It is straightforward to use, and one can enroll themselves free of cost.
This program is making people switch from their jobs to join here and earn income. Also, people who want to make a passive income are found hugely interested in it. Anyone can create their links and use the features of amazon to drive customers to click on the links. Moreover, you can earn up to 10% of referral fees if it gets connected. It is one of the most accessible programs out there to join. If you have a good number of followers, this program can help you monetize your traffic. The sign-up process is too easy to get started. Following this will direct you to your dashboard with inks of referrals. All you need to have is an excellent platform to display the products of Amazon or the links. 
In simple words, if anyone purchases amazon products using your referral code, you will get a commission for that. There aren't any prerequisites for joining the program but a good number of followers anywhere. If you're still wondering about how to get started, there are just three simple steps to be followed: 1. Sign up 2. Recommend 3. Earn. After that, the process is as simple as the steps quoted. Once you sign up, you can join several content creators, bloggers, and influencers who earn a decent amount working as amazon associates. You can know about the program in detail further in this article.
There are few things that you need to know before you apply. If you can fulfill the requirements, the chance of getting approval faster increases. Firstly, you should have an excellent platform to talk and show goods. It might be your website, app, YouTube channel, social media sites, etc. A place you can connect with your followers. Amazon doesn't want to give access to anyone who doesn't; contribute to their sales. So they would like to make sure your platform is having traffic and active followers. 
HOW TO CREATE TRAFFIC TO YOUR PLATFORM
One of the easiest ways to draw traffic is by creating your website. One can start their blog on whichever topic they are interested in and gain followers to it. There are many instances of creating a blog. Amazon also inspects the platform you are associated. There are ample examples of bloggers who are successful amazon associates. Blogs with product reviews and informative content can interest customers. 
Social media is another valuable tool to create a platform and increasing followers. One can create product review posts and haul videos with attractive thumbnails and creativity. People are very active on social media nowadays, so drawing their attention is not a bug deal with relevant posts. With the increase in the number of followers and traffic, you can increase your chance of being an amazon associate. Creating your own YouTube channel is very much in trend today. Influencers, bloggers are making haul videos, vlogs, and review videos that interest customers to watch their videos before making a purchase. If you can win their trust and create videos that increase your subscribers, you can draw traffic to your channel.
STEP BY STEP PROCESS TO BECOME AN AFFILIATE MEMBER
You need to follow the following steps, which are easy to access:
Go to the main page of Amazon Associates and click on the sign-up option.
You will redirect to a sign-up page, or you can also log in if alre4ady registered using your credentials.
Once you log in successfully, click on the New Customer button.
Enter all the asked details (name, contact info., email, address, etc.)
You must add your website address or links to YouTube channel, Instagram or Facebook page, or any other platform.
Next, you must give a name to your store, which may be likes your platform details, and then select the category you want to work with.
On the next page, mention your monetization and traffic, your strategies to attract traffic, and link-building techniques. Also, note the reason for joining the program along with the details of monthly visitors.
You should be now on the identification verification page. There you need to enter your phone number and click on the Call me now option. 
After that, you will receive a call where amazon prompts you with a 4-digit code.
Enter the code in the blank space, and your application is complete.
You will also get a welcome message and ask whether you want to put your tax information now or later. 
HOW TO CREATE AMAZON AFFILIATE LINK
You need to get your links displayed on your site to get the commission from amazon. There are generally two methods to get started with it.
Here is how you can create those links using:
MOST CONVENIENT METHOD:
You can choose the right plugin for the amazon affiliate link management, using which you can easily create blog posts that carry real value and links. It means for only serious bloggers who pursue this full-time and strive for success. It t can save you tie, and make your time expanding your business and attracting traffic to your platform.
TRADITIONAL METHOD:
Log in to your Amazon affiliate account.
You will see two options: 1) Quick links – Search for products or 2) Browse for products.
The first one is to find the link for a particular product, and the latter is for various products based on categories.
Click on the "Get link" button once you find your desired product.
You can also customize your links with creative texts, images, and thumbnails.
After editing and previewing the link, cut it shorter using the tools on the right side and apply it to your post. You can copy and paste this link wherever you like. However, this is a bit long and time taking method compared to the previous one. If you have enough time and want to make your link more attractive, you can go with this method.
TYPES OF AFFILIATIONS
There are generally three types of affiliate markets:
Pay per click: The affiliate can earn based on the number of people who clicked on the referral links and purchased the product. 
Pay per lead: This type of pf market pays the affiliates based on the number of tips they create who fill the information requested on the websites.
Pay per sale: As the name says, the affiliates are paid based on the purchase made by the customer through the affiliate. Amazon here pays a percentage of the sale to the affiliate.
Keep in mind that your commission is not just the percentage of the sale you receive. Your conversion rates matter here as it shows how many people have clicked on your link and made the purchase through your site.
THE PROS AND CONS OF THE PROGRAM
PROS:
It is a very easy-to-go program. Starting from the sign up to creating linked everything is easy to understand,
As amazon is a big e-commerce website, there will be no lack of products and services; you can get products from almost every category.
Amazon pays you within 24 hours if you successfully send traffic to them.
CONS:
In some categories, it offers meager commissions.
If you do not have an active website with followers and traffic, it might become challenging to drive traffic for them.
So, if you're creating a website to monetize and earn a profit, then this program can be a reasonable consideration for you.
FREQUENTLY ASKED QUESTIONS
What to do if the referral code of an affiliate no longer exists?
If the link to a particular product no longer exists or can't be delivered, it will show you an error message. If the product becomes unavailable temporarily, you don't need to change the link; however, it is the option even after regularly checking if the product is still elusive.
How can an amazon associate go to the grievance redressal platform?
If you are an amazon associate facing any problem, you can go to the "Contact Us" option and drop your questions there.
Can I use the amazon associate program top more than one of your websites?
Yes, Amazon allows you to use this program on more than one website of yours. However, it suggests keeping a track record of all the sites.
How do I know if the amazon referral link I created is valid or not?
Amazon provides you with a tool to check the validity of the link you created. The agency provided is "Link Checker," which can help you out with this issue.
When can I start earning through this program?
There is no specific answer to this question. However, a this is performance-based, you need to keep several factors in mind. Such as maintaining active traffic to your websites; your link should be noticeable and catch eyes.
It is a very easy-to-run suppose and program, and a worldwide popular e-commerce site makes this program more worthy. As everything has a price to pay, you need to understand amazon algorithms for payments and follow them. You will not receive any commission if the order place from your id or even from your system. However, after understanding the pros and cons, the pros weigh heavier.
What Is Amazon Associate?- Steps To Become An Affiliate Member