Data Analytics, business analytics, business intelligence and data science are emerging technologies. The humongous amount of data is the fuel for future technological advancements. Companies are looking forward to spending on data analytic technologies and tools to analyze data in the most efficient way. Keep reading to know about What Does SAS Stand For In Data Analytics.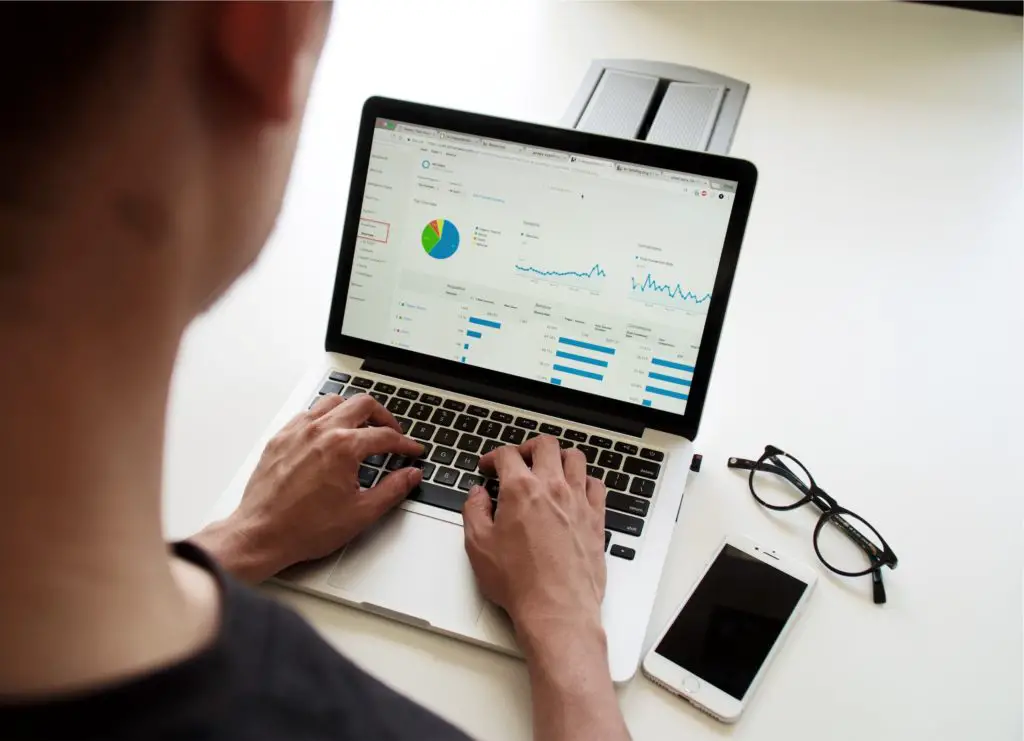 Data analytics is the analysis of data to draw conclusions that could foster decisions.
For example, 
A company analyzes last year's sales data to know the ways to enhance sales in next year or regions where productivity is less, advertising campaigns they need to start etc.
Or a company analyzes its customer experience data to know how many customers are satisfied with their services are the feedback they have shared.
Data Analytics encompasses many methods, techniques and skills to analyze the data such as :
 Mathematical concepts, 
Statistics,
 Analytical skills,
 Several tools and ways to present data in the form of visuals, charts, graphs.
What does SAS stand for in data analytics?
SAS is an abbreviation of statistical analysis software.
Statistics is the core of data analytics. To analyze data efficiently software is designed to analyze data with efficacy and draw meaningful results.
What is SAS in Data Analytics?
This software makes the data analytics process easier.
Data is the most critical element that needs to be analyzed to get insights from it.
The data sets present are huge and can not be analyzed using simple concepts.
The process of analysis requires professional skills in mathematical concepts and statistical concepts to conclude important business-driving decisions from datasets.
Data analytics involves steps such as Data collection, Data extraction, data mining, Data Modeling.
Analyzing this data is an essential part of decision making but more than that what is important is representing that data in such a way that it is appealing, it helps managers in deriving important decisions.
Also within an organization, not every manager and executive needs to have the technical knowledge to understand complex mathematical formulas with ease.
A creative visual representation helps everyone in an organization interpret and comprehend data-based decisions more easily.
 For example, The Customer satisfaction report of last year represented in the form of Graphs looks more appealing and even junior associates can understand their performance and positions.
SAS bridges this Gap and helps professionals analyze the data more efficiently and productively.
SAS is a tool used for data analytics, business analytics, and business intelligence.
SAS is used for the following processes of data analytics:
Analyses of all the data 
Creating effective reports
Data mining 
Predictive modeling
Visualize data to make it interactive.
Create attractive dashboards 
Various features and characteristics of SAS
Explore the data visually
SAS is used to create reports, charts, graphs that are compelling and easy to understand by managers and corporate executives.
It is capable of understanding the complexity within datasets.
The unpredictable patterns within datasets are spotted.
It analyses the trends within datasets.
It looks for opportunities for betterment.
Meaningful, Easy Insights are Created
The correlations in datasets are identified using SAS
The outliers within datasets are spotted
Datasets have trends that reoccur most frequently. These trends are visualized in the form of charts, graphs, reports that help to understand and analyze the data using SAS.
The future outcomes and trends are predicted.
Dashboards Interactive enough for self-service ad-hoc reporting is created.
SAS allows reports creation all by oneself
Management executives themselves create Reports as they are simple to create and understand.
The statistical analytics software provides Built-in data access, provides functions for a mashup, filtering, transformation of data.
Availability of BI companion application.
Mobile BI App that is iOS and Android friendly.
It makes Business Intelligence easier
Monitoring of business becomes easily available and accessible 
The gestures and controls are easy to handle and understand.
 Access and interaction with dashboards, charts, and reports become easy with the BI application.
MS Office tools like Excel and Outlook is also integrated with SAS 
SAS BI and Analytics can be also be accessed through Microsoft Office
Insightful reports can be easily created using Microsoft office
Provides easy distribution of reports through MS Office
 SAS helps in creating Storyboards or narratives  
Why use SAS( Statistics Analytics software) in Data Analytics and Business Intelligence.
Analyze big data and generate powerful insights
Enterprises and corporations can draw power information from big data and use the insights to regulate decisions for the enhancement of organizational productivity.
Disburdens the load in the IT Team.
SAS visually explains data insights and makes it easier for IT teams to infer essential information from the big data. This sheds the workload of developers, designer and they can work efficiently without any extra burden.
New Ideas and Innovation are generated.
SAS helps in inferring useful information from big data. Visual analytics makes it simpler and comprehensible. It becomes easier to know about those pieces of information related to growth and productivity which are not generally visible.
The data grabs the interests and appeals of business users
The SAS is used to visually explore the data which appeals to business users. The essential information helps take essential decisions and improve the prospects for growth.
Thorough Management of Data is possible.
The Data is analyzed and the consistency of data is maintained so that no information is missed and using accurate information to derive business decisions.
Offers provision for Security of Data and safe Data Handling
Data is the most crucial for any business and the information derived from them needs to be secure to prevent its misuse. SAS visual analytics keeps the data secure and safe, ensuring decision making.
SAS helps for predictive analysis by predictive data modeling
SAS utilizes the memory efficiently and processes data promptly to predict future business decisions 
Provides scope for collaborative and interactive reports
Managers, executives work in collaboration to create useful reports that are comprehensible and informative. The collaborative approach in decision making fosters the generation of ideas and provides scope for innovation ahead.
Provides Reliability.
The reports and visual analytics created are secure and accurate and are reliable to make essential business decisions in the long run.
Tracking data becomes easy and provides scope for remote data analytics.
The data can be tracked and analyzed mobile irrespective of geographical location. It is possible for executives, managers to track data, access reports, dashboards, storyboards remotely and draw insightful business decisions.
Benefits of Learning SAS 
Data Analytics and Business intelligence are the most in-demand technologies these days. The technologies related to data analytics become important to learn and know about.
Lucrative career option
SAS is a technology that is used by maximum companies be it large-scale or medium-scale. Not only tech giants but various organizations dealing in financial services such as Wells Fargo, and Franklin Templeton, JP Morgan, etc are already spending in SAS and do not look forward to switching to tools like R and Tableau.
Most in-demand skill
Statistical Analysis System is the most sought after technology for data analytics. Data scientists being in most in-demand in the advanced tech pace the ned for people equipped with SAS is progressively increasing day by day.
Globally recognisable
This is the technology that has global importance. Several global enterprises are investing in SAS and providing numerous opportunities to people equipped with this technology.
Higher Packages
Skills in SAS are offering higher packages.
Anyone who is even looking for career growth or career change can learn this skill and climb the corporate ladder.
Huge opportunities available in the field of SAS
There are multitudinous opportunities available with SAS skills especially in the field of analytics. Data analytics is a field that is constantly growing and will continue to grow.
Easy to learn
Statistical Analysis System is a skill that is easy to learn. Several online resources are available even for free. After gaining the basic skills one can even go for various certifications in SAS and heighten their career prospects.
Other Data analytics tools other than SAS 
SAS is not only the data analytics tool available in the market R and python are also widely used for data visualization and analytics.
Various factors such as 
Ease of Availability and Costing
Ease of learning .platforms and resources 
Data handling capabilities offers 
Graphical capabilities offered 
Advancements in tools and ease to use them 
Available job prospects
Kind of Deep Learning Support provided
Customer service support and Community availability
Depending upon the requirement one can learn any one of the languages or can even go for any two of them or all three. But it is recommended that someone who is a beginner in the field of analytics can go for learning SAS. Because it is easy to learn and prepares one on the conceptual level. Learning any other analytics tool after SAS would be a cutting edge skill to have.
Several techniques are implied for the efficient process of data analytics to make data interpretation easier even for people who are not technologically advanced. Companies invest in data to infer conclusions that could help them devise ways to perform better in the competitive edge. So anyone looking for a prospering career in the field of analytics can step forward with a skill set in SAS.
What Does SAS Stand For In Data Analytics?