In our various places of employment, we mostly work together or have to share work with different people, Either as partners, assistants, superiors, inferiors or simply making use of the same work environment. These people are known as coworkers. Let us know more detail about 'Ways To Say Farewell To A Coworker'.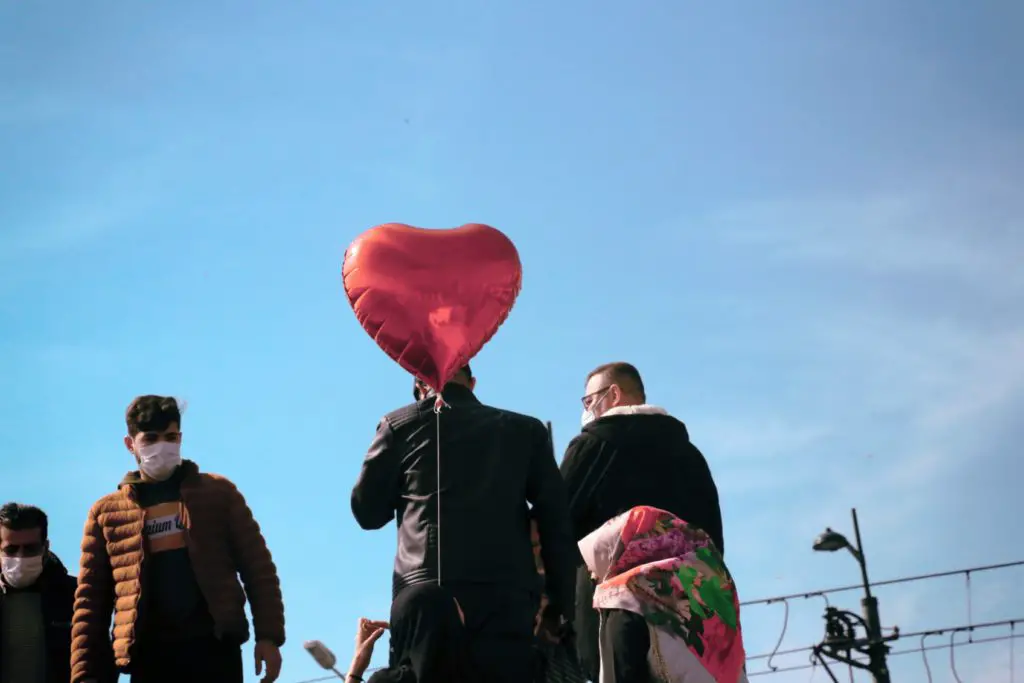 Ways To Say Farewell To A Coworker
We tend to find friends or even companions in these coworkers due to the bond formed after working together for some time, and more often than not, these coworkers have to leave our places of employment for various reasons. These reasons may vary from being transferred to unforeseen circumstances or simply deciding to quit, and as little as it may seem, bidding farewell to a coworker makes them think highly of you. It is seen as a form of gratitude or recognition of good work and leaves the door open for future opportunities with them.
Best Ways To Say Farewell To A Coworker
Buying them thoughtful gifts
Throwing a farewell party
Sending an email
Spending time with them
Sending a farewell card
Contacting them via social media
1. Buying them thoughtful gifts
The most common method used in bidding a person farewell has to be gifting them items, But a better option has to be gifting them thoughtful items.
Having a person's preference and liking in mind goes a long way in selecting the best gifts for that person.
Gifts for a person may vary, items such as home appliances, mobile devices, and clothing items are some of the most popular gifts given to people. But the receiver's preference has to be put in mind when giving them a farewell gift
2. Throwing a farewell party
Organizing a farewell party is also seen as one of the best ways to bid a coworker goodbye. This can be done by either the departing co-worker organizing a party and inviting colleagues over to have fun and be entertained or colleagues throwing a party for the departing companion. The advantage of colleagues organizing the party for the departing worker is the option of making it a surprise party, as that has another level of love and affection attached to it. 
3. Sending an email
A quite formal way of saying goodbye to a departing coworker is sending them a lovely email. An advantage of sending an email is the chance to get as creative as you want with your writing.
An email is mostly used officially in workplaces, but can also be used to put a smile on the face of a coworker that is moving on. An example of a farewell email to a coworker may be:
Dear Coworker,
I can't believe you will be leaving after nearly 5 years with us,
You are one of the best people I have worked with and I'm glad to have shared these past years with you.
Your hard work rubbed off on everyone at the office and me especially. I am happy to have learned so much from you during your time here
I would love to remain in contact with you and I wish you a wonderful future filled with even more success.
Best regards,
Jack.
4. Spending time with them
The simplest of all ways to make a departing coworker happy is spending a bit more time with them than usual. You could host a weekend getaway with them and invite some of your peers or simply relax and watch lovely movies together. These will have positive effects on the departing coworker as it will help them cope with the stress of leaving people they are attached to.
The health condition of the coworker needs to be taken into consideration too as spending time with people also improves their health. 
5. Sending them a farewell card
A beautiful way of saying farewell to a coworker is giving them a beautiful goodbye card. The chance to get as creative as possible is what also makes this option very enticing. Beautiful cards with amazing write-ups are sure to make a departing coworker very happy.
Things you could include in the cards may include:
"I wish you all the best in the future"
"I hope we meet again"
"I had a fantastic time working with you, I wish you success".
6. Contacting them via social media
We currently live in a digital age where social media platforms are used by almost every single person, and it is also a great way of reaching out to people all over the world with ease.
Reaching out to an employee via social media is one of the easiest ways of saying goodbye without having to go through the rigors of visiting them, hosting a party, or even buying them gifts or cards to bid them farewell.
Almost all workers use at least one of the popular social media platforms which may include Facebook, Instagram, Twitter, Linkedin, and the commonly used Whatsapp.
Any of these social media platforms may be used to send an easy, heartfelt message to a departing coworker, and that is sure to leave a smile on their face.
Reasons to say Farewell to a departing coworker
After establishing the best ways to say goodbye to a departing coworker, a very important question to ask is "Why do I need to say farewell to a coworker?". Some of the answers to that question are:
It is seen as a sign of appreciation or gratitude by the departing coworker 
It brings so much joy to them knowing they are cared for and are going to be remembered even after leaving
It makes former colleagues or coworkers think of you highly and this leaves the door open to collaborations and opportunities in the future. 
It gives them an idea of how their time spent at the workplace was and also an opportunity to judge how good they have been to their peers. 
It shows how much valued they were by their coworkers 
People we work with leave our work environment for different reasons, ranging from promotion to a change of home location or even family issues. 
Over time, we form bonds of friendship or companionship with these departing coworkers and need to bid them goodbye. 
The best ways to say farewell to a coworker include buying them gifts, sending them messages, and hosting goodbye parties with them in mind. 
FAQs
Why should we say farewell to a coworker? 
Reasons to say farewell to a coworker may include making them feel valued and also leaving the door open to future opportunities with them. 
A coworker is anyone you share the same work environment with 
What is the best way to say farewell to a coworker? 
The best way to say goodbye to a departing coworker is by giving them a thoughtful gift. 
Ways To Say Farewell To A Coworker