A person who operates the cash register at a store or supermarket is called a cashier. They scan products, verify accurate pricing, manage cash, and finish the customer check-out procedure. Whether it's in the banking sector, the finance department, or any other little or large company store, you can always find cashiers that have duties according to their place. Let us know about that the Skills To Be The Best Cashier.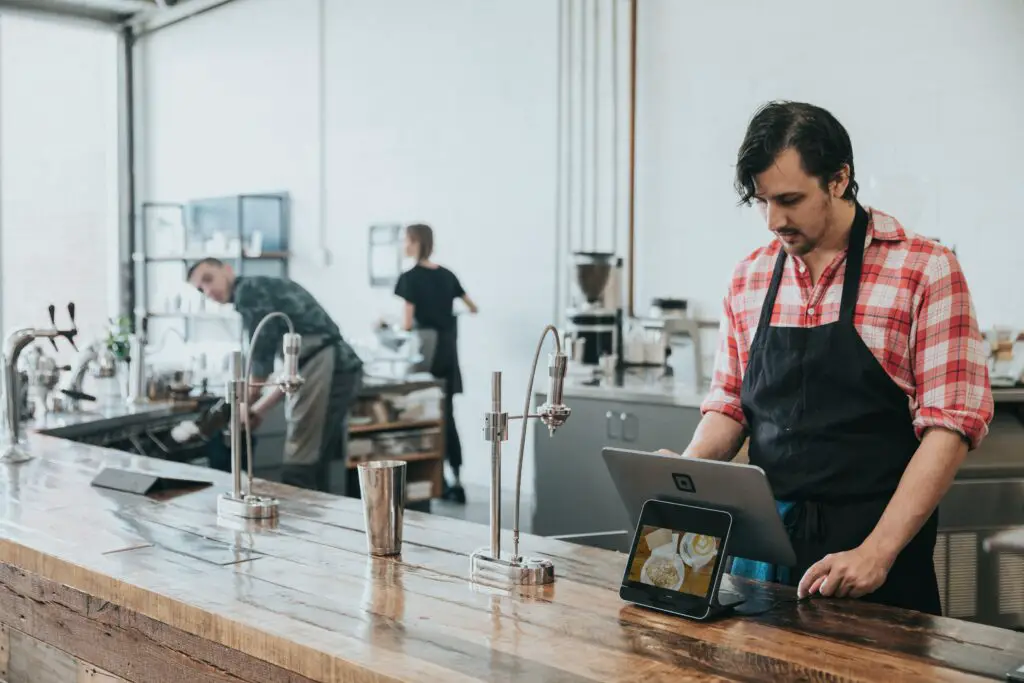 The Best Cashier
Being a good cashier is not easy. You need special abilities, such as customer service and attention, to be a great cashier. You can also make a good earning from this job and even if you are not 18 you can do it. 
There are many skills you should have to be a good cashier. Some of the skills you must have to become a good cashier are communication skills, Mathematic skills, computer skills, time management skills, and patience. Politeness, talking sweetly, and having a good eye on everything isa something that makes you impressive. These are some basic skills that a cashier must have. If he or she doesn't have these skills, it will be very difficult for him/her to be a good cashier. 
If you are a beginner in this field and don't have some of these skills, you can develop them with hard work and observation. Let's take a deeper look at all the basic skills to become a good cashier.
Basic Skills to be the Best Cashier 
You may be the best cashier in the business and enjoy the satisfaction and respect that come with being the best employee in your division if you have the necessary skills. Additionally, if you possess the talents, hiring managers typically consider when evaluating new prospective candidates for the role, it becomes simpler to find a new job as a cashier. Below is the list of basic skills you need to be the best cashier. 
Communication Skills 
One of the most basic skills a cashier must have is communication skills. Cashiers must communicate clearly and effectively. Every shift requires interactions with hundreds of clients, so speaking well is essential. 
It should be a bonus if you know different languages. It makes you vulnerable to all other applicants. You are a stronger prospect if you speak more languages because you will be able to help more consumers. For example, assisting customers in translating item guidelines and product labels into their native tongue improves their purchasing experiences. 
A good cashier should listen well and speak courteously to customers. In this way, he will be able to recognize customers' questions, and concerns and suggest solutions or point them in the direction of the proper department where their issues can be handled. So having good communication skills are necessary for being a good cashier. 
Mathematic Skills 
As a cashier, you need to scan product prices, add them up, and make a bill for your customer. Though you do all these things on a computer, still you need to have a good knowledge of basic mathematics like counting, adding, subtracting, dividing, and multiplying. So to do your job as a cashier properly, you must be proficient in mathematics. 
Calculating change or breaking a bill into many payments, for instance, both require a working knowledge of fundamental maths. Authorities value cashiers who can give clients speedy change without using a calculator or till to conduct the calculation. Also, when you are fast at calculations it gives a good impact on customers and they try to deal with you every time they shop. If the customer likes you, you are on your way to becoming the best cashier. 
Computer Skills 
Companies now demand that applicants possess fundamental computer abilities. It's the same basic demand for cashiers too. Although point-of-sale (POS) systems are taught to cashiers, companies also want you that you should learn new systems quickly.
It is because cashiers have to work on computers. So if you don't know about basic computer programs, you'll have a difficulty in using the POS system. If you have prior expertise working with computers, point-of-sale systems, and other electronic devices, they'll pick you above other job applicants. So it will be a good skill to have in yourself. 
Time management 
Everyone values time highly, and we are all aware of its significance. We require time management in every discipline. Being a competent cashier means having the right skills and understanding of your obligations. You can accomplish extra work and hobbies if you have good time management abilities. Good time management is key to becoming a successful cashier. 
If we consider the situation of the cashier, they are always managing several tasks, such as managing client responses, managing the organization's entire cash flow, and preserving customer data. However, you might not be able to succeed as a cashier if your time management abilities are poor or your planning abilities are weak.
Patience 
Your job as a cashier requires a lot of patience, which is a crucial cashiering ability. To improve their purchasing experience and make them feel comfortable, you must be patient with your customers. When waiting for clients who forget something mid-checkout and have to go back to get an item, patience is a crucial quality. For some transactions involving regulated goods like alcohol, cigarettes, or pharmacy supplies, a manager may be required. 
You must be patient in this situation as you wait for management to help you. To make sure the customers have a positive shopping experience, you as the cashier must be patient in these situations. Since patience is a quality that employers admire, it is crucial to develop it and practice it with your customers. It will be necessary for you to be patient to be the best cashier. 
Some Other Skills 
These are some basic skills that a cashier must have. But the qualities and skills a person should have for their job are never enough. You should have some more skills to be the best cashier which is mentioned below. 
You should have to pay attention to all the details. 
You should have the skill to work under pressure when there is a load of customers. 
You should be polite and show friendliness to your customers. 
You should have all the product knowledge. 
You must have organization skills. 
Punctuality 
Dependability 
Customer service skills
These are also some of the qualities you must have in yourself to become a good cashier or to be the best at any other job. 
Conclusion 
The abilities we mentioned above are a necessity for you if you recently started working as a cashier or if you are already one but want to be the best at it. These are all the basic skills you need not only for the job of cashier but for any other job. Also, when a business manager or owner starts hiring new cashiers, these are the characteristics they look out for before hiring one. Just read our article so you have a better understanding of the skills you need to develop in yourself. 
FAQ's 
What is the average salary of a cashier? 
A cashier makes approximately $13.32 per hour on average. It becomes a good amount as you have to work shifts of 8 or 12 hours. 
Should you mention your skills on your resume for being a cashier? 
Yes definitely, you should mention the skills you have in your resume so that your application can have a good impact on employers. 
Skills To Be The Best Cashier