Amazon.com, Inc., founded in the year 1994 by Jeff Bezos, is an American tech company catering to a global consumer base. Initially started as an online vendor of books and music videos, the company has grown over the years to be a giant in the e-commerce industry along with vested interests in other fields – including cloud computing, digital streaming, and Artificial Intelligence. Amazon is a part of the esteemed 'Big Five' companies of the United States, with the other members being Alphabet (parent company of Google), Microsoft, Meta (formerly, Facebook), and Apple. In its survey in 2021, LinkedIn gave Amazon.com the numero uno position in the Top Companies List. This is a clear indication of the popularity of Amazon among employees all around the world to be working at what many consider to be their dream company. Let us know about SDE2 Amazon salary.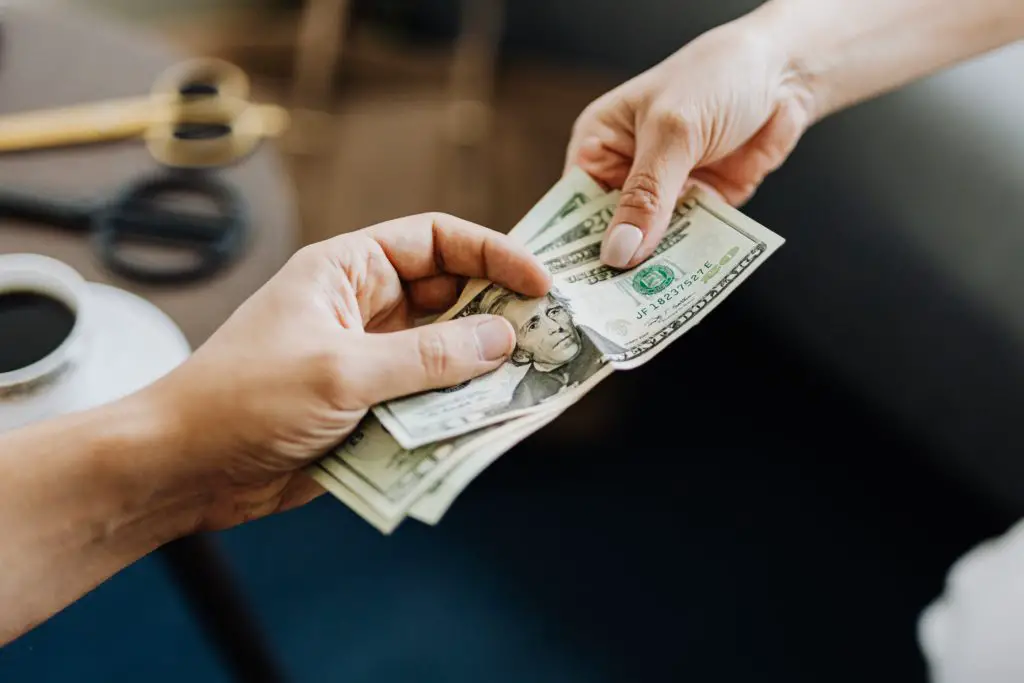 SDE2 Amazon Salary
Amazon offers a vast category of jobs that require different profiles to apply for. One of the most sought-after jobs at Amazon is that of a Software Development Engineer (SDE). A candidate may be hired at SDE1, SDE2, or SDE3 positions. The average salary of SDE2 at Amazon is around $150,000 per year, though the number may vary anywhere between $97,000 to $225,000. 
In this article, we shall be taking a look at how well Amazon pays salary for the SDE2 position and what are the additional benefits one is entitled to if he/she works here.
Salary Offered
Amazon is one of the highest-paying companies in the US and has been ranked between 1 and 3 in all the surveys which have been conducted in the past decade in the 'Top Paying Companies' list. The Software Development Engineer 2 (SDE2) position is one of the highest paying positions of the company with the average salary being around the $150,000 – $155,000 per year mark, while the salary range may lie anywhere between the $98,000 – $230,000 mark. This is much higher than the average salary of those working at SDE2 positions across the US. 
Health Benefits/Insurances
Even though Amazon's health benefits tend to vary by a number of factors such as location, type of employee (seasonal/permanent), number of work hours, etc. they do provide one of the best and industry-leading health insurances to their employees. All of the plans start from the day of joining the office and cover all costs including prescription drugs, emergency/hospital care, and even lab tests and X-rays. Another important thing to note is that the facilities are offered not only to the employees but also, their family members.
Parental leave
Amazon takes great pride in their employees and offers them what they call – lifetime support. As such, they provide parental leave to their employees for a period of up to 20 weeks. In addition to this, they have the special "Ramp Back" program – which offers flexible working hours to new parents for a period of up to 8 weeks, giving them time to adjust to their new lifestyle as parents and manage their work hours. Amazon.com does also assist the families of the employees in case the concerned company does not have the necessary and satisfactory protocols in terms of parental leave.
Family Care
The employees can choose from among all the available options the ones which are best suited for their personal needs. Both child and elder care providers can be accessed. On their website, Amazon claims that their employees have free access to a network of more than two million caregivers – including nannies and special-needs caretakers. In addition to this, Amazon also offers parental advice to the parents of the special kids by conducting sessions, and notably, they provide their assistance in adoption matters too.
Financial Security
 The wages and the compensation packages provided by the company are industry-leading and help in securing the financial future and security of the employees. The starting wages are more than double the federal minimum wage recommended and in addition to their entitled salary, employees also have the option of owning Amazon stocks, participating in 401(k) plans with a company match of 50%, and enrolling themselves in the paid life and accident insurances. Even disability payments (both, short and long term) are granted if the need arises to do so.
Career Growth Opportunities
Amazon also offers a great learning experience at their workplace. Employees have often told how their job at Amazon has helped them achieve new highs in their career and what are the new skills they have acquired from working at Amazon. SDE2 is a position that gives one enough opportunity to showcase their technical knowledge and creative thinking. Adding this to one's resume surely makes it very difficult for any employer to avoid a candidate for some position the latter may have applied for. Working at Amazon is a win-win situation for all the parties involved.
Conclusion
Thus, we have seen in this article that Amazon offers a host of other facilities to all of its employees like SDE2 in addition to the salary packages offered. One also has the additional benefit of working at a world-class organization and how things are being done in companies of such stature. More than half of the employees of Amazon have given accounts of how Amazon helped them to grow their careers. All of this makes working at Amazon a highly rewarding experience and one should grab the opportunity with both hands if they ever get to work here.
Frequently Asked Questions
We took a look at the most searched for questions on the web about SDE2 in particular and Amazon in general. In this section, we have compiled some of the most relevant questions along with the appropriate answers.
Question. How can I prepare for Amazon SDE2 roles?
Amazon roles are never easy to crack and one needs to take ample preparation in order to stand a chance of being offered the job. There are a number of things that can be done in order to prepare for the interview process. Let us take a look at a few of them:
Start coding: Open an account on platforms like Leetcode or Hackerrank, and code daily. There is a wide range of problems that are covered in these websites and would be a great help for anyone looking to brush up their coding skills.
Code daily: Solve at least one problem daily. Employers value regularity and also, it would be helpful on your part to be in touch with the subject matters daily.
Take care of yourself: This is a must. Make sure to eat healthy food, have proper sleep, and exercise daily. Candidates often tend to neglect these factors but remember, these things have an important say in ensuring optimum performance on the interview day.
Question. Are there any drawbacks to working at Amazon?
Amazon.com became primarily known to the masses as the e-commerce giant that sells every item whichever seemed to exist. As such, there are several departments involved – stores, warehouses, delivery drivers, and of course, office workers.
While the office workers do sometimes complain about the highly competitive work culture, the more serious complaints are in the other areas. Drivers have often come out and spoke of how they have had to go over speed to ensure the deliveries happen in time and warehouse workers have also complained of being overworked to ensure fast delivery and there have been instances of warehouse workers being gravely injured. Reports have emerged that more often than not, speed is prioritized over safety in the warehouses, which is extremely harmful.
Question. How to get a job at Amazon?
Amazon, being as large a company as it is, offers a variety of jobs and opportunities for people. Different jobs require different criteria for one to apply, although an important thing to note is that it is not a compulsion that one has to have a four-year degree to be applying. Like any other company of Big Five, Amazon bases its selection criteria purely on merit and what a candidate has achieved in his/her career up to now. In order to apply, one can head over directly to the 'Careers' section on Amazon.com, or check for any vacancy through other job sites. Once someone applies through the website, the profile is saved in the databases of the company, and any Hiring Manager may contact you later if your profile is found suitable for any vacancy to be filled. 
Question. Is it worth it to be working at Amazon?
Let's face it, Amazon is the biggest and most valuable brand to exist on the planet. The employee earning the least at Amazon makes $15 per hour. The benefits the brand offers to its employees are world-class and all the employees can rest assured that they will be well looked after by their employer. It is a dream for many students and working professionals, alike, to be working at a company like Amazon and despite the few complaints received, it is safe to say, Amazon remains a very appealing employability option to many. 
SDE2 Amazon Salary – Know More