Probation time is the most crucial time in anyone's professional life. An establishment makes an effort to select a candidate for the job. The employers of the establishment checked the resume of several candidates, first shortlisted them, interviewed them, and then made an offer to one of their choices. Before hiring him, the establishment put him on a trial, to check whether he is suitable for the establishment. An employee may find it difficult to pass the trial successfully for various reasons. Let us know about 'Scared I won't Pass Probation'.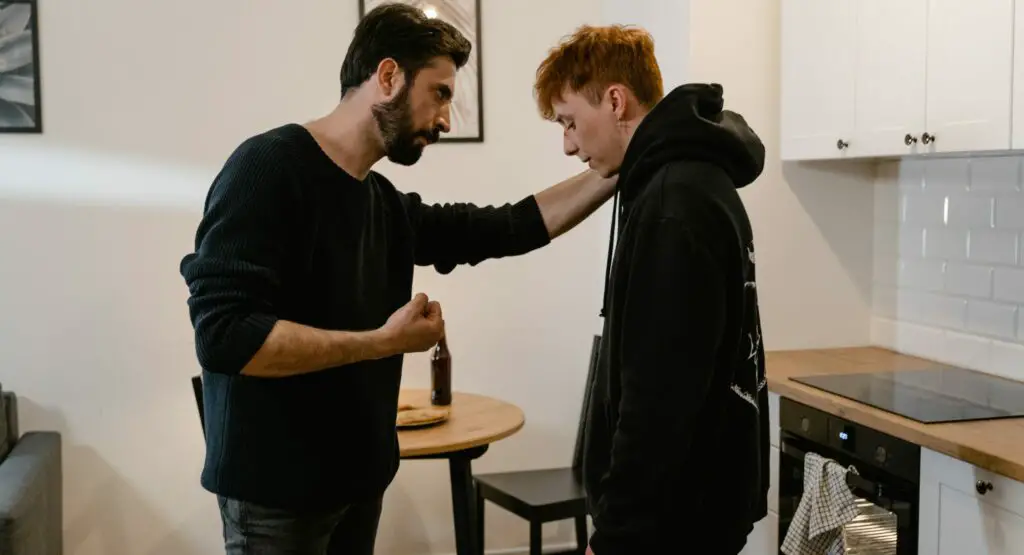 Scared I won't Pass Probation:
A candidate may feel starting months of probation may be more challenging. As he is strictly observed, he may feel himself under the spotlight and he can't put a foot wrong. But he can handle the pressure easily. By utilizing his skills, he can pass this test, and can assure the owners that he is their right choice.
Congratulations on getting the new job, but are you afraid of whether you pass your trial period with success or not? 
There is no need to panic and you can still handle the situation.
This article will explain all the things related to your probation period.
What is Probation or Trial for a Job:
When an establishment hires anyone, he has to sign a contract that states the term and conditions of the job. It also includes the duration and conditions of the probation.
The trial period is fixed by the establishment from 3 to 6 months or longer according to the policies of the establishment. This trial is conducted to check whether the hired one is eligible or can merge into the establishment.
Causes of Failure in your Trial Period:
A person appointed by the establishment due to his impressive resume and performance in the interview. These things do not show his actual performance. The trial is organized by the establishments to check his performance.
The establishment may realize after that period that the selected candidate is not suitable due to the following reason:
His skills and expertise are not according to the requirement.
He is not punctual and lacks determination.
He is not performing as well as stated in the resume.
His behavior is not up to the mark.
Tips to Overcome your Scare and Pass this Test Period Successfully:
A person puts a lot of effort into getting the job. If you lose your desired work because you cannot overcome your fear of failure in the test period, it will not justify your efforts.
Here are some tips that may help you in this regard:
Always be punctual: As you are in your testing phase, the establishment will keep a strict eye on your login and logout timing. 
You need to be punctual and should follow the timing strictly.
Be responsible and show your integrity: When you get sick or cannot go to work due to any reason, it is your responsibility to inform the management. When you get back to work, you should also try to go on the extra mile to complete your responsibilities. 
It will also show your integrity and determination toward your work.
Try to provide errorless work: The establishment will check how you do your assigned work and in how much time. You should try to complete your tasks before the deadlines.
Before starting any work, you should learn the methodology of establishment and make yourself comfortable with it. It is the best way you can complete your task on time and without errors.
Avoid personal activities: The factor that can harm you the most is that you are not available when management calls you. You might be busy listening to your phone and having a long chat with friends.
You should know that you are being observed more than other coworkers. Being away from the office for a long time without any professional reason throws a bad impression.
Follow the rules and regulations: The rules and regulations are for betterment and to run the establishment smoothly. 
Breaking them can put you in a dangerous spot.
Try not to break them and attract the attention of management towards you.
Remember!!! you are being observed: You cannot deny that politics is an integral part of any establishment. But you should try to save yourself by staying away from it.
Remember!!! you are being observed by the management.
Avoid backbiting, and try not to impress your employers by over-praising them. 
Keep your employer updated about the given tasks: Do not hesitate to inform your manager about your tasks. 
Tell him what you are doing all day long. This will help you make friendly connections with your employers and overcome your fear of failure.
Instead of making mistakes, ask questions:
When you do not have information about the assigned tasks there are many chances of mistakes and it will also affect your performance.
It is good for you to ask as many questions as you want until you make yourself clear about the assigned tasks. This will help you to do your work confidently and enhance your performance.
Do not hesitate to offer help: Offer help, support your fellow workers, and try to make good relations with them. 
Maybe you are losing your confidence due to a lack of support.
This collaboration and transparency will help you in gaining the trust and faith of your employer and fellows. It will also make the environment friendly for you. 
Learn and improve your skills: You should encourage yourself to learn new things. The new job means you have to learn a lot of things to improve your expertise.
It will help you in completing this test period with victory and make you shine among others.
Conclusion:
The establishment arranges probationary periods to train employees and make them comfortable in their business environment. As it is a new job for you, maybe you do not know the way of their work, instead of hesitating and waiting for someone to help you. Go ahead, ask for help and support, and learn as much as can to overcome your fear.
Frequently Asked Questions:
What is the importance of the probationary period?
Companies arrange these testing periods to train the staff and make them learn their ways of working.  If a company is not satisfied with any employer, it can fire him by giving a one-day notice before termination.
What happens if my probation is extended?
Usually, trial time is 3 to 6 months long but it can be extended if an establishment wants. If an organization wants to know more about the capabilities of the candidate and thinks that he needs more training it can extend its trial time.
What are the causes that can affect my performance during the trial time?
Some causes that can affect your performance are
You are not punctual and always late for the job.
You show less interest and determination.
You are not cooperating and helping coworkers.
Your skills and expertise are not up to the mark.
What if I do not pass my probation?
If a candidate fails on probation, it means he will not get the job. He may have done something wrong, or maybe his skills and expertise are not fulfilling the expectations of the employer.
Scared I won't Pass Probation