There is something about a good experience that all want to go back and experience all over again. Such is the power of a good experience. When you speak about retail experience, it just means the overall thing one experiences while shopping in a physical space. Let's Know the Retail Experience Meaning.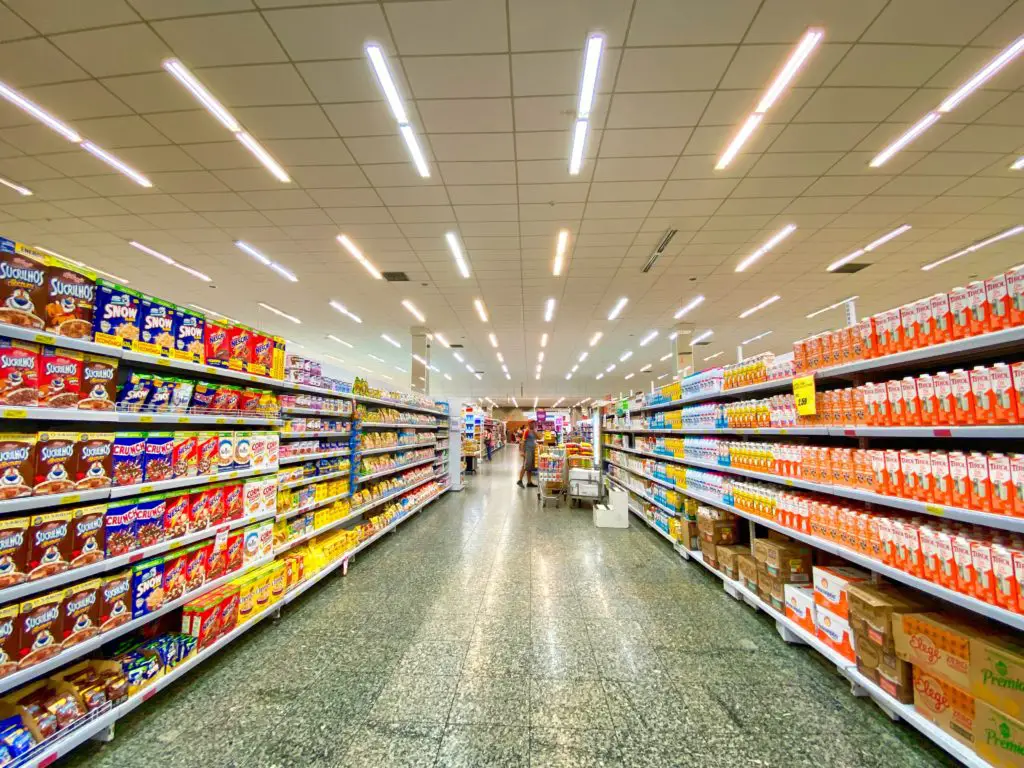 This experience includes customer service, product display, merchandising, finances, etc. Many innovative ideas have to be included to have a great retail experience. Humans are sensory by design. A great retail experience touches on all the five senses which adds to the pleasurable experience of the customer. The customer comes to your store to have a hands-on experience of your product displays so you need to focus on good merchandising as well as on the ambiance of the store. The overall experience of sight, smell, touch, feel and taste(if it's an edible product) will give a great boost to your customer's whole retail experience.
What constitutes a great retail experience?
One of the ways to have a great retail experience is made by making great customer service. A great retail experience consists of hiring a good salesperson who has the right amount of product knowledge and is genuinely concerned with the customer's needs and wants instead of just trying to sell products to meet their target for the day. Most customers could attest that they can sense if the company is trying to shove products down their throat or is genuinely interested to help them solve their needs. 
What must you incorporate in your brand to give a great retail experience?
1. Great retail companies have great customer-centric services. A great retail experience consists of adding great bargains without compromising on the quality of the products. The customer must feel that they have gained something rather than feel like they got hoodwinked. The products that are great but are given with good price and achievable offers are one that adds to the great retail experience.
2. keep the store ambiance chic and smelling good. Most of the customers love to hang out at a store that has good interiors. They love a place that offers a space for a good click during busy shopping. Some of the great retail stores go all out of their way to offer retail entertainment by setting up photo booths or offering customized products to their customers. This makes their retail experiences worth remembering. For instance, some may offer to put your name tag or make provision to choose your fabric to make the clothes, etc.
3. The other thing to make the retail experience worth remembering is by making the retail store into a community thing. Most great ones have done such innovative ideas to create communities and clubs so that like-minded shoppers can come together and find a community where they can have fun and get good deals. What can go wrong with mixing community and product promotions? It may work great if you have a great idea to create the business into a community hub. 
4. A hygienic environment also makes a great retail experience, especially during this covid-19. Customers must feel secure and safe while shopping in your store. Most customers during this time dread to shop in a retail store and opt for online shopping only. Therefore, this is one of the most important parts to take care of during this covid time. Communicate the safety rules to your customers using different digital means. This way customers are informed and feel secure.
5. A great retail experience has to be such that it's constantly renewed. Customers love to be entertained and when you make the space for them to chill out, they will be glad to have that experience. A customer feels glad when there are changes in the decor even though it's a small change, customers will be glad that you made the change.
How to give a great retail experience?
1. One way of giving a better customer experience is to give sample products for free which adds to your customer's experience. Customers love receiving free sample products and trying them out before actually using the purchased product. 
2. Freebies cannot be given at all times but it is good to have such promotions from time to time.
3. It is 80% likely that your customers will convert. There will be huge customer retention in such a case.
4. A good retail experience also consists of giving perks and special deals to your loyal customers. A customer has higher regard and loyalty to the company that values them. If the company displays to their customer the way they create their customer's loyalty programs, this will have a great impact on the retail experience of your brand. 
A great retail experience is something everyone wants to have and everyone treasures a good one.
5. Knowing your customers also plays a key role in providing the best experience. When your store focuses on a niche or has a particular product catering to a unique group, this boosts up their experience. A unique experience is what everyone is looking for.
Arranging that for your loyal customers is what sets your brand apart from the rest. In that case, you don't have to worry about building a great experience as that will just follow suit.
Conclusion
When customers feel that their most -loved brand is displaying their love by expressing their innovative and creative ways to please their customers, they feel valued and appreciated. This is something most brands ought to do. To make loyal customers, one need not be lazy and complacent. Every brand must have their company work towards great ideas to give their customers a great experience, especially in this covid times. Even though online shopping is thriving at this time, customers still want to visit a brick and mortar store where they can experience a smile, warmth and scan those products first hand with their own hands. It is more satisfactory to them, therefore, it is best to have a great experience for your customers who will be knocking at your door eager to have a well-spent time at your physical store.
Retail Experience Meaning – Read More