PricewaterhouseCoopers (PwC) is a worldwide professional services company network that operates as partnerships under the PwC name. PwC, together with Deloitte, EY, and KPMG, is regarded as the second biggest professional network in the world and recognized as one of the Big Four accounting firms.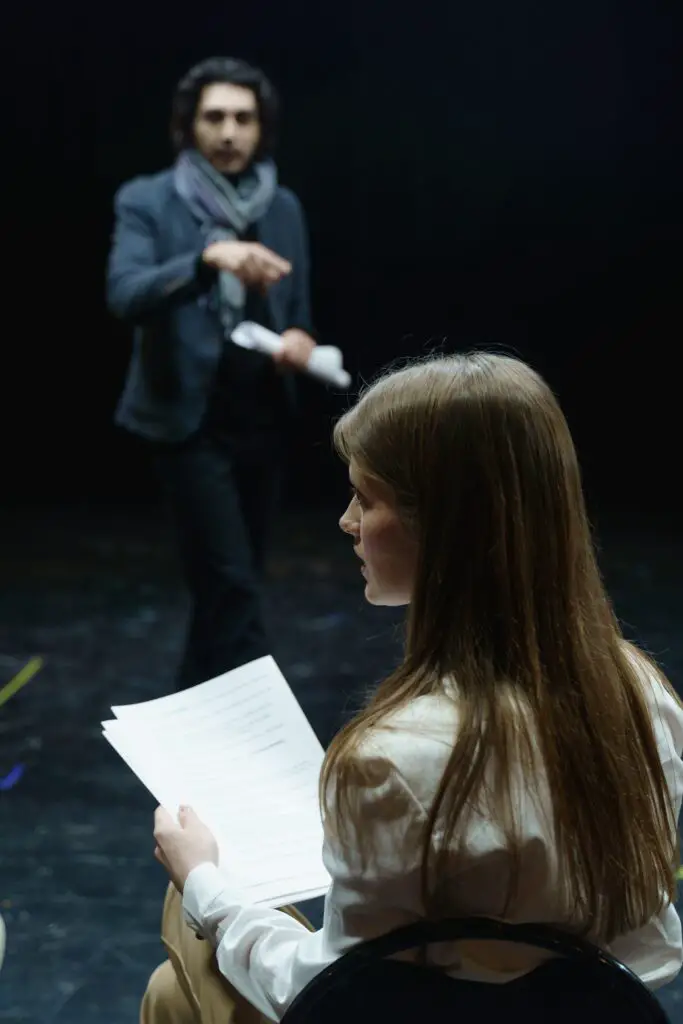 What does PwC do?
They are a network of businesses in 156 countries with over 295,000 employees dedicated to providing quality assurance, consulting, and tax services.
What it is like to work at this Big 4 company?
Big 4 in two words can be termed as "Challenge yourself". Getting a job here is a challenge in itself. It is a generally positive experience in itself, with a decent work-life balance, a broader customer network, and numerous efforts to improve the work-life of its customer service employees. The company is particularly focused on sales, especially for managers with very long hours rather than the standard 9–6 pm. So, on a Friday evening, anticipate a call/email from a Partner/Director/MD, and expect to have a sales deck ready by Monday! Nevertheless, such experience will significantly improve your presentation and communication abilities, in addition to assisting you in gaining a variety of technical and functional skills once you are hired.
Now that you know somewhat about the company, let's dig into the process of getting a job in PwC.
In this article, you will be guided thoroughly through all the processes of applying for a job, the interview process, the benefits, and the salary description. 
What does PwC look for when hiring someone in their firm?
In PwC, candidates must show several fundamental abilities, which they call the "PwC Professional." These are evaluated during the application process and applicants should be able to describe how they show each trait of PwC Professionals via their personal experience and expertise.
In PwC you should be able to:
Make an effective impact on your work, despite your grade. This implies that outcomes must be brought about in a responsible, honest, durable, inclusive, and passionate manner.
Learn from your chances and take the time to work subjectively.
 Lead people to be as immeasurable as possible, whether it is in a team or the leadership.
Perform with honesty and maintain professional standards.
Consistently keep professional standards and produce top-quality work.
Build and maintain your expertise of technical knowledge in the practical field.
Share your understanding with others, to provide insights.
Confidently express yourself.
Strengthen and sustain strong and honest relationships within your business network.
Dedicated to offering great services.
Maintain up to date with developments in business and industry.
Bring all of the facts into account and generally consider data during the recommendation.
See possibilities that can offer value in revolutionizing business perspectives.
So now that you are familiar with the company requirements, let's guide you with the preparation for the PwC interview. 
You may use a variety of resources that make any feasible opportunities for you with PwC. Sign in to online work portals, connect to PwC professionals and recruiters on professional networking sites, or continue to visit its official website regularly. When you locate anything which corresponds to your profile and your expertise, you have to follow a few steps. 
Although certain parts of PwC's application procedure may differ by job, five fundamental stages are expected to be followed by all applicants:
i) Online immersive job preview assessment (also known as a situational judgment test).
ii) Psychometric game-based evaluation – some games test cognitive capabilities and preferences for behavior.
iii) Video interview – responses to a series of questions. interview.
iv) Evaluation day – an actual working day at PwC is simulated
v) Psychometric game-based evaluation – several games to test cognitive capabilities and preferences for behavior.
Prepare for your interview rounds once you have sent your request. You have to improve your communication skills to match whether it be by telephone, video, or face-to-face. If throughout your interviews you have the appropriate enthusiasm and trust, half the fight is won. Your road to making a terrific career with PwC is unstoppable with the appropriate skills.
We are all aware that first impressions are important, so please carefully fill out the application form. Sections for your data and sections for your academic and technical background and competencies are provided in the application form. Not only may you submit your resume, but you may also be asked to answer a few questions on motivation and objectives. Precise and comprehensive system information will simplify your recruitment procedure.
Make sure you put up a strong resume. A nicely framed resume is a pass to get you through the doors of any company. 
Here are some tips to make an eye-catching resume.
1) Don't ever lie in your resume. The recruiter team would immediately be able to catch the lies. Be honest with your resume. 
2) Check the resume several times to avoid any spelling mistakes. Even a slight error in your resume can pull you out of the competition. 
3) Highlight only those skills thoroughly that are required by the company. Highlight your experiences and projects in those skills
4)Don't exaggerate too much. Create your resume in sharp and to-the-point language. 
Once your application is accepted by the recruiting team, they will ask you to come to their office for an interview with their employees to learn more about your knowledge and skills based on your online application. You may also discover more about the firm through the interview. It is a fantastic opportunity to ask inquiries relating to the responsibilities of your position and the nature of your work. The number of interviews on location may vary depending on the position you apply for and the office you apply to.
After your last interview, you should not have to wait too long for an offer. This implies that you are formally asked to join the company when you receive your offer letter. You may find it beneficial to return for a visit before your commencement date. You will have a more personalized, casual talk about what to anticipate when you join, and you will be allowed to look around the office.
Let's walk you through some top technical round interview questions:
What is a tax reimbursement?
What exactly do you mean by vouching?
What exactly do you mean by "audit year"?
What is the concept of a statutory audit?
Why would you like to be involved in the audit?
What exactly is the alternative minimum tax (AMT)?
How many heads in total revenue exist?
What is the idea of capital gain? Explain how long-term gains in capital are different than short-term gains in capital.
Tell me the big auditors' names.
How are you going to decide the person's residence status?
What do you mean when you say "amortization" and "impairment"?
What is the transaction tax on securities?
Tell me an instance when you worked under pressure efficiently.
What is reconciliation between companies?
What are the different accounting systems? Explain it.
What are you aware of PwC?
Why would you like to join this firm?
What are the firms' two most fundamental financial statements?
Do you like researching independently?
Propose a way to attach two tables.
What is "normalization"?
What is the definition of an object-oriented model?
What are you aware of about big data?
Set RDBMS definition.
How are stored procedures beneficial?
What is the purpose of DML?
Where can we typically build INDEX?
Do you consider BCNF to be better than 2NF and 3NF? If so, why?
Tell me about the second-largest firm using SQL querying.
Discuss cloud computing and its applications.
Explain transparent DBMS.
What's the difference between a shared lock and an exclusive lock?
CARO 2003, what is it? What exactly do you mean by "management audit"?
What are the internal audit objectives?
How do proprietary companies benefit and disadvantage?
Describe cross-functional audits.
What are the processes for audit control?
What are a financial manager's key roles and responsibilities?
Once you are clear with the technical questions, start preparing for the HR round. In this round, the questions may seem easy but honest answers are expected from you. Poor responses from you might put you at disadvantage. 
Here are some commonly asked questions in the HR round: 
Please introduce yourself.
Tell me a little bit about yourself and your family.
Can you sum up your personality in a single word?
Why choose PwC?
Do you understand the distinction between smart work and hard labor?
Tell me a few of your accomplishments.
What was your biggest failure in life, you?
What makes you the right person for us to hire?
After three years, where do you picture yourself?
Do you trust talent or hard work?
What are your friends' opinions of you?
What are your shortcomings and strengths?
What would one of your professors say about you if you asked him or her to describe you?
What about this position piques your curiosity the most?
Explain your final year project. What innovations have you brought into the project?
Who's the company's CEO?
Are you a good listener?
What role did your schooling have in preparing you for your career?
Did you ever want something to quit?
Would you want to work with a team?
Do you fulfill your commitments?
What drives you?
Tell me about your social circles.
Have you got any questions for us?
The salary scheme at one of these big four companies is something that we all are interested in. So let's take a quick peek at the salary scheme of an average employee of PwC. 
How much is PwC paying the United States?
PwC's projected average annual pay of $124,878, or $60 per hour, includes the base and bonus, but its estimated mean salary is $117,511, or $56 per hour. The highest-paying position at PwC is Sales Manager, which pays $298,413 per year, while the lowest-paying job is Admin Assistant, which pays $51,295 per year. Customer Support salaries at PwC average $130,167, Engineering salaries at $142,054, HR salaries at $136,860, and Finance salaries at $73,308. 50% of PwC's pay exceeds $117,511. The average annual PwC pay for RV Technicians ranges from around 47,087 dollars to over 203,000 dollars per year. The average PwC hourly salary for Clerical Workers is about $9.00 per hour and for Software Architects varies from $70.48 per hour.
Please note that any pay numbers based on submissions by third parties are approximations. 
Average Salaries at PwC
Popular Roles
Development Operations Engineer 
$114,640 per year
Firewall Engineer
$130,730 per year
$227,455 per year
Software Development
Development Operations Engineer
$114,640 per year
Firewall Engineer
$130,730 per year
Software Architect
$155,183 per year
Management
Strategy Manager
$134,782 per year
Director
$221,859 per year
Service Manager
$80,729 per year
Accounting
Accountant
$54,774per year
Accounting Clerk
$63,059per year
Accounting Manager
$98,129 per year
Accounts Payable Manager
$79,844 per year
Accounts Receivable Clerk
$28,000
Information Design & Documentation
Analytics Consultant
$169,098per year
Analytics Intern
$62,000per year
Analytics Manager
$160,387per year
Automation Consultant
$120,941per year
Business Analyst
$82,916per year
IT Operations & Helpdesk
Computer Technician
$105,328per year
Data Center Technician
$53,000per year
Database Administrator
$110,000per year
Help Desk Analyst
$45,000per year
IT Assistant
$60,000per year
Please note that any pay numbers based on submissions by third parties are approximations. 
Assembling Everything: Before applying for PwC, make sure you understand the role you are applying for. Fill up the application very carefully and once you get a confirmation of your application being accepted start preparing for your interview. You will be called for the on-site interview so that you can be evaluated based on the application that you have filled up. It won't be a long wait for the offer letter if your interview goes well. The projected average annual pay of PwC is $124,878, or $60 per hour, which includes the base and bonus, but its estimated mean salary is $117,511. 
Wish you all the luck! Hope you ace your interview.
PricewaterhouseCoopers- Know More About PwC