Introduction: 
Paypal is one of the most popular online payment apps and due to its security and popularity it has been used by different companies to pay their employees. So if you are looking for some good online jobs that will pay you a good amount of money without doing much, you must create a Paypal account. In this article, we will look at some of the most recommended online jobs that will pay you through Paypal and don't require much effort. But before that, let's see why is Paypal used so widely?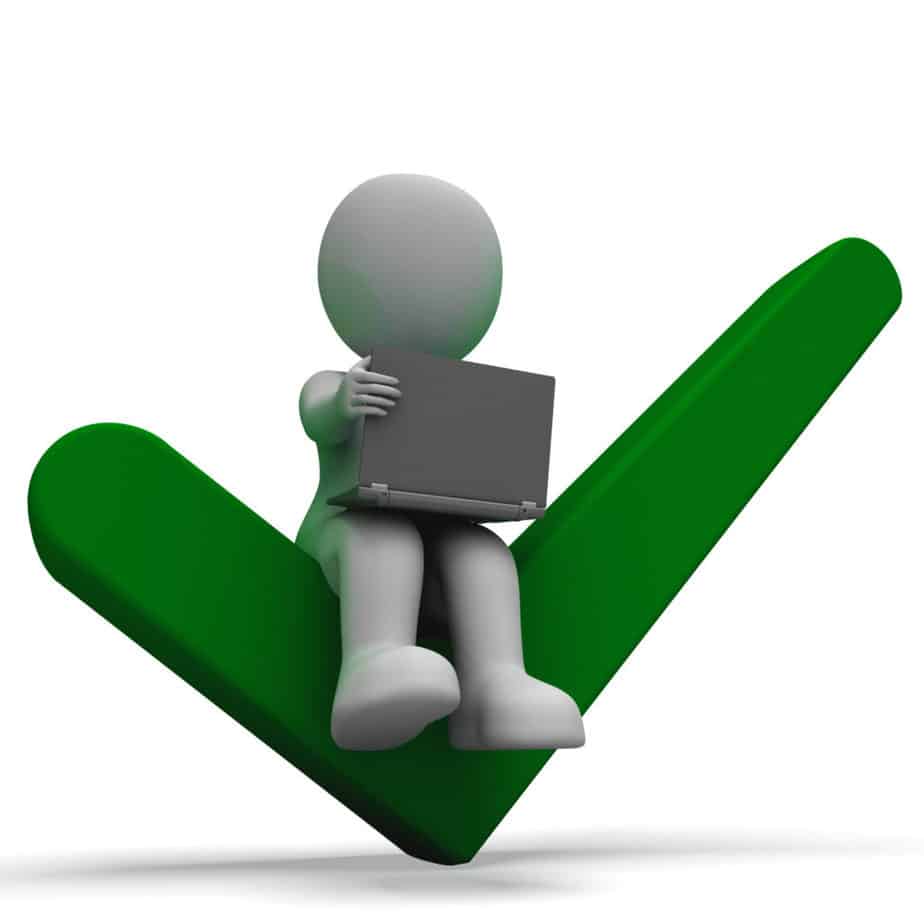 Benefits of using Paypal for online transactions:
Cost benefits: You must have various apps that charge some amount of money for membership. But the best part about Paypal is that it does not cost you much. You don't need to pay any signup fee, annual fee, etc. which makes it a cheaper option over other apps. 
Security: Security is a must whenever you are doing online transactions. With Paypal, this security is assured. You don't need to worry about the safety of credit card details and without any tension accept or send payments. Since this app verifies all your transactions, you don't need to take tension about funds. You can even have a PayPal debit card, without any extra cost. 
List of the online jobs and platforms in which a paypal account is a must:
Transcription jobs: 
Transcription refers to the conversion of audio into word documents so that the problem of not understanding the audio can be reduced. You can get exciting transcription opportunities on various websites that pay you through Paypal. 
The basic requisites for a transcription job are good listening skills and typing skills because you have to note down everything you hear in the audio. Most of the websites pay you weekly for all the transcription work in your PayPal account. You can earn around 9 to 35 USD per hour or according to the words you type, for transcription on these websites. 
Some of these are: 
Fiverr: A famous freelancing website, Fiverr uses PayPal and other payment methods for rewarding you for your work. You can get different freelancing works including transcription. 
Babbletype: A professional transcription website where you can expect around 10 USD for transcribing one audio, Babbletype also uses Paypal for payment. 
Quicktate: Quicktate pays you for the number of words you have written after transcribing the audio. 
Rev: A great platform with a high rating, Rev offers you ample opportunities to earn by transcribing audios. The payment (which is usually around 29-39 USD per hour) comes through a Paypal account. 
Other websites that you can check out include: Scribie, Transcribe.com, Casting words, Transcribe me, go transcript GMR Transcription, and much more. These websites also use PayPal for payment and follow similar requirements. 
Small tasks on Amazon Mturk: 
Amazon Mturk (Mechanical Turk) is an amazing platform that allows you to earn a good amount of money by doing micro-tasks, online. The tasks are simple like identifying a photo, filling a survey, etc. The website is popular because it brings together the individuals who want to offer their services and the businesses who want to hire people for such small tasks. The requisites are: you should be at least eighteen years old and possess a good network connection. 
To start working on this platform, you need to create a worker account, and then based on your choice you can search for the tasks like transcribing, translating, writing, audio recording, virtual assistance, etc. You will see a list of jobs. Choose anyone, complete the task, and get paid through Paypal. 
You can earn around 100 USD in a week from this website as you complete more and more tasks in a time-bound manner. 
Survey filling jobs 
Different companies require survey data to make proper marketing strategies. That's why one of the most boring works that are to fill a survey is also becoming worth it. Several websites pay you for filling surveys and you can get your payment through a PayPal account. Some of them are: 
Paid Viewpoint:
You need to fill up short surveys after signing up and can earn around 20 Usd in a month by giving answers to simple questions. You will be paid weekly in your PayPal account. 
Opinion world: 
Opinion world also pays you through PayPal for filling surveys and giving your opinion on different questions. You receive payment for each online survey you take. The platform is free to join and open even for non-experienced people. 
Swagbucks: 
Another popular platform for getting paid for filling surveys is Swagbucks. The signup is free and the opportunity to fill surveys and earn cash is enormous. You earn points on each survey you fill, each advertisement you watch, and each task you take up. These points are ultimately redeemed through your PayPal account. 
Other similar platforms that you can try include Survey Junkie, Mypoints, Vindale research, Pinecone research, Inbox Dollars, Daily rewards, my points, e-poll, life points, branded surveys, etc. 
 Get paid for Music review
Do you love to hear new music albums? Do you have good music taste and like to give your feedback on songs and albums? Then don't waste your time giving free feedback and reviews on youtube. Use your talent on some popular music review websites and earn some cash in your PayPal account. Some of the popular music review websites are: 
 Slice the Pie:
A great app for music lovers where you can earn for reviewing the new talent. You just have to sign up at Slice the pie. Hear the music and give your feedback. As soon as you complete the 10 USD target, you would be paid weekly (usually on Tuesday and Friday) through your Paypal account. 
Before getting paid, you will be asked to review different types of songs on the scale of love to hate. Your review can be based on the musical instruments, rhythm, vocals, lyrics, etc. 
MusicXray: 
MusicXRay is another music listening app that pays you for reviewing the songs. You can select your favorite music genre like romantic, sad, emotional, devotional, etc. You will see various new albums which you have to listen to and review their music, lyrics, voice, rhythm, etc. You might be giving your feedback to an emerging music sensation. 
For each feedback, you will receive the amount in your PayPal account. Other apps that you can visit for getting paid for music review are Earnably, Unique Rewards, etc. You might also get an opportunity to write lyrics on some of these websites. 
Virtual assistance and Micro tasks: 
Virtual assistance and assigning micro tasks to remote people are becoming popular in the USA and many companies hire people for assisting them. If you are interested in assisting people and performing small tasks, you can earn some extra cash in your PayPal account through these platforms: 
Field agent: 
A good app that will pay you through PayPal for performing micro tasks is field agent. The tasks usually include researching, mystery shopping, completing the surveys, giving feedback, answering the questions, clicking pictures, etc. 
The pay that you can expect from FieldAgent is usually between 3 to 12 USD depending on the type of the task. The best part is even a beginner can make a good deal of money from FieldAgent. 
Fancy Hands (virtual assistance work): 
If you want to lend a helping hand to some busy companies or clients in checking their emails, making their schedules, and doing other such virtual stuff, you can sign up on this platform and earn cash in your PayPal account. If you are good at assisting and want to make some money out of it, Fancyhands is a good website to try. You can earn around 9 USD per week for virtual assistance through a PayPal account. 
EasyShift (get paid for small tasks): 
The easy shift also uses PayPal for payment after you complete small tasks. After you have completed your assigned task, you will be paid in forty-eight hours. You have to do simple tasks like checking the prices of the products, clicking pictures, reviewing products, etc. You can register yourself using the Easyshift app (available in both iPhone and android play store). You don't even require much experience to start earning and completing the tasks. 
Clickworker (website for minor virtual tasks): 
Another website that uses PayPal for payment when you complete some minor tasks is Clickworker. You can earn around 9 USD per hour i.e. 72 USD in your PayPal account if you work eight hours daily by performing simple tasks. The complexity of the task will decide how much you will earn for a single task. For instance, if the work is very minor, you might earn only 3 USD for that task and if the task is a tedious one, the company might be willing to pay as much as 25 USD for an hour. 
 Cashbacks and rewards on shopping: 
Shopping for groceries, wearables and other such stuff is a normal activity which leads to outflow of money. But do you know that through some smart moves, you can add some cash to your pocket even while shopping? 
So if you want to get some rewards and coupons while shopping, check out these popular apps or websites for earning some cashback in your PayPal account. Every time you shop on these websites, you will receive some money or gift cards that you can use to earn more cashback and rewards. Some of the most popular websites for earning rewards on shopping are: 
Ibotta
 To get an amazing opportunity to earn cashback while you make some important purchases from different websites and stores, Ibotta is worth trying. Ibotta is a popular cashback app that has tied up with various grocery stores in the USA and e-commerce platforms and helps you earn while shopping. 
There's no limit to what you can earn through ibotta. From signing in to making a purchase, you will get some cashback. As soon as your cashback reaches 10 USD, you will be paid money through your PayPal account. Even if you don't make a purchase and just sign up on this platform, you have added 5 USD to your account. Sounds great, right! 
Rakuten (cashback on online shopping): 
Another platform that you can use to avail yourself of cashback from online shopping is Rakuten. After purchasing a product from the Rakuten platform, you can earn up to 40% cashback. Different products offer different cashback but you can earn a good amount of money in your PayPal account for all your purchases. 
The payments are made quarterly and you get an option to choose from more than two thousand online stores and websites. You will receive a payment of 10 USD in your PayPal account even on signing on this platform. So next time when you have to make a purchase don't forget to try this platform. 
Call Centre QA (remote calling): 
If you want to earn money through a remote call center, then also a Paypal account can come in handy. Call Centre QA is a famous website that allows you to work as a telephone mystery shopper. Mystery shopping calling refers to the process of calling a departmental store for enquiring about their product and checking if they politely treat the customers or not. 
If you are not experienced in mystery shopping, call center QA is worth trying because you have to submit feedback based on your calling experience. 
Expected pay: You can earn around 5 to 10 USD in your PayPal account, for each call if you have complied with all the instructions. 
How can you get work on Call Centre QA? 
You must be a US citizen and have good internet access to send the files to the company. Your phone should be in good condition so that you can attend the call properly. You should have good listening skills and apply a detail-oriented approach. 
Before getting hired, you will be asked to clear two evaluation tests. Submit your resume and application form on the Call Centre QA website and wait for confirmation. 
IntelliZoom Panel (website testing app): 
Intellizoom Panel is a website that pays you through Paypal for testing websites. Every website owner wants its website to become user-friendly and have a simple interface. That's why some people are hired to test the website and give feedback on which features they find easier to use and which are most difficult. Based on the feedback received they make changes to their website interface. 
Expected pay from website testing on the Intellizoom panel: You can earn around 8 Usd in your PayPal account for testing one website on this platform. 
(Writing and freelancing website): 
Writing is something that we have learned since childhood. But a smart person will make use of his writing skills to earn charming dollars by writing for websites or blogging in his free time. Different websites pay you for your writing skills in your PayPal account. Some of these websites are: 
Verblio: Also called Blogmutt, verblio pays you for content creation. The requisites are: you must be a US citizen, have good research and writing skills, be at least eighteen years old, and write impressive content. You can get in touch with quality content writers and get good clients. 
OneSpace (different types of freelancing work) 
One Space is another popular online job platform where you can get a variety of freelancing work and earn through a PayPal account. You can receive the payment almost daily as you complete your work. Some of the freelancing jobs that you can seek from this platform include data entry, graphic designing, transcribing, writing articles, and other popular freelancing jobs. 
Verbalize IT (Translation, writing, and transcription platform): 
As you can figure out from the name of the platform, Verbalise pays you for translation, transcription, and other such verbal conversions. The payment method is through Paypal. 
Text Broker: 
Another amazing platform for content writers to earn money through PayPal is text broker. You will see that text broker are mostly based on the rating system i.e. you will see different job offerings and you can apply on the one that you feel is suitable for you and then you can rate the client based on your experience. 
According to the Text broker users, it's easy to get content writing work on this platform as compared to others. The potential earnings from this platform are pegged around 10 USD. 
You will receive payment through PayPal every Friday based on your content writing assignments. 
Upwork: 
Whenever we talk about freelancing and writing work, Upwork is the first name that comes to our mind. Upwork is indeed an ocean of opportunities. You can earn a lot of money through Upwork by doing the work that excites you. From writing articles to doing other freelancing assignments like video creation, Upwork is a great platform. 
One of the payment methods for Upwork is Paypal and you will receive the payment after completing the assignment. Upwork will charge some commission (usually 10%) and you have to submit proposals to different clients. 
Other platforms for freelancing and writing include Hirewriter, Iwriter, Crowd content, etc. 
Online teaching jobs that pay through PayPal: 
Teaching is also a great career. But it is no longer confined to a four-wall room or a building called a school. Online platforms that pay you for your knowledge and your teachings are becoming popular. So if you are interested in teaching and learning online, you can check out these platforms that pay you through PayPal: 
Cambly: 
Cambly is one of the most popular English learning apps. But for a USA resident, it can act as a great platform to earn money online. Since people learning the English language require someone to talk with, Cambly offers a great opportunity for Native English speakers to teach and talk to these students. You will be paid weekly for all the time spent and you can earn around 10 USD in the beginning. 
Magic Ears: 
Magic Ears is another platform that you can use for earning while teaching. Magic Ears is used by Chinese students to learn English and you can teach English to these learners. To become a tutor on Magic Ears, you will be asked to show some certification or qualification. After getting hired as a tutor on Magic Ears you can earn around eighteen to Twenty-Six US dollars for each hour spent. The payment will be made through your PayPal account. 
Other platforms that you should check out for earning through Paypal by teaching different people are Education first (monthly payments for your teaching), Verbal Planet, Preply, etc. 
Language Line (Online translation jobs that use Paypal for payment): 
Different people speak different languages but translation is a medium through which the language gaps are being bridged for a year. So if you are proficient in a language besides English, like Hindi, Chinese, German, French, Russian, etc. you can earn money by translating different texts. 
You can get several translation assignments on the Language line and earn money weekly. The payment is made through PayPal. 
Rounding up: 
Online jobs are a good way to earn money from your home and enjoy flexibility. These jobs are easy to do and don't require much technical knowledge. As you become experienced, you can earn a good deal of money working from your home. But before you start working on these jobs, make sure that you create your PayPal account and don't miss out on enormous benefits. 
FAQs (Frequently Asked Questions) 
Ques 1: How can a beginner create a PayPal account? 
Ans: First go to paypal.com and press the sign up button on the right side of the screen. Create a personal account that is completely free by entering your email id and a secure password. Your PayPal account is ready and your email id will be used to receive or make payments. 
Ques 2: Is there only a single type of Paypal account? 
Ans: No, Paypal offers three kinds of accounts: Business, Premier and Personal. While Premier and Personal are free, you need to pay some kind of charge for a business account. 
Ques 3: What are some of the most popular websites that pay through Paypal for testing websites? 
Ans: Some of the websites that pay weekly for website testing through Paypal are: Try My UI, User feel, etc. 
Ques 4: How can one pick up the best online job which is safe and also pays handsome money? 
Ans: You can choose jobs according to your interest and requirements. To choose a secure job, read the reviews and ratings and check what former employees talk about that job. 
Online Jobs That Pay Through PayPal- Learn More