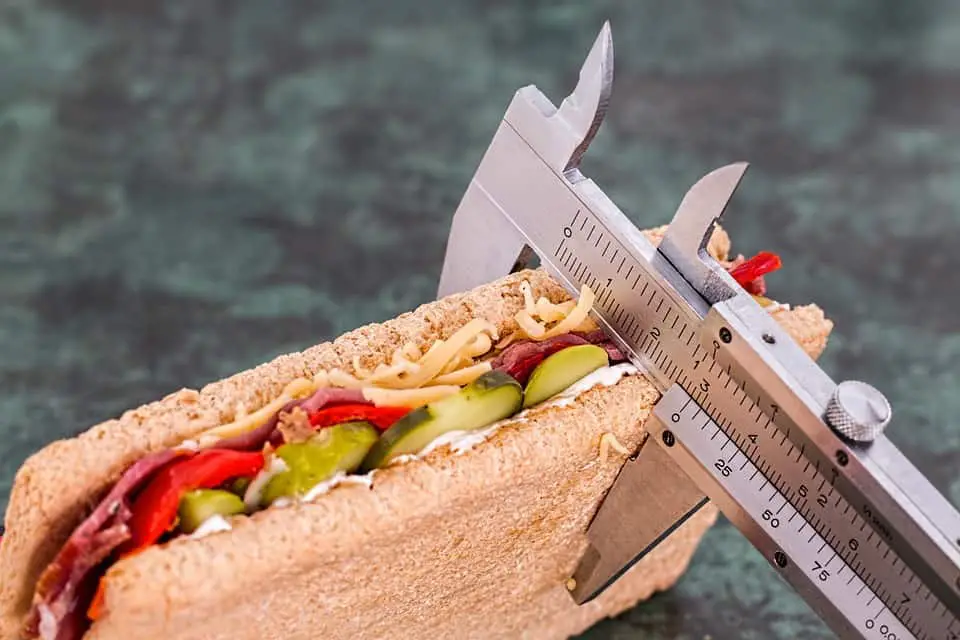 Nutritionist vs Dietitian? Nutritionist in the field of food and nutrition, wellness. Dietitians expertise to treat diseases and illnesses
A nutritionist is someone who after completion of a bachelor's degree works with healthy individuals to promote their health, maintain their health, and encourage them to go for healthy eating too. Nutritionists do not treat people who are suffering from illnesses but they guide healthy people to maintain their health. 
Dietitians are the professionals who also complete their degree in the field of food science, clinical nutrition, dietetics, or community nutrition. Dietitians particularly work with the people who are struggling with various disorders such as hypertension, diabetes, cancer, and various other diseases and make a diet plan for them.
Many people assume that dietitians and nutritionists both are the same and they have the same duties to perform however, in reality, both professions are different and their day-to-day roles are also quite different from each other.
Types of Dietitian
There are four different types of dietitian;
Clinical dietitian
Community dietitian
Management dietitian
Foodservice dietitian
Let's discuss this one by one
Clinical dietitian
As the name indicates this type of dietitian works in a hospital setting or in a clinic to treat patients by making diet plans for them. Clinical dietitians are experts in medical nutrition therapy and they plan a diet for patients who are suffering from various diseases. Clinical dietitians are experts in a healthy diet and they help to treat diseases and the symptoms associated with those diseases. After completion of a bachelor's degree, certification is also necessary for clinical dietitians to acquire and then to gain the experience they need to work in hospitals too.  
Community Dietitian
Community dietitians work in the community for example, in public health facilities, government agencies, in schools, or sometimes in hospital settings as well. They work individually with the clients too to provide them guidelines about healthy diet and highly nutritious food. A postgraduate degree is necessary after that training through internships is also required. Internships are mostly done in the hospital facility and for months to gain experience and knowledge.
Management dietitian
Dietitians who come in this category are those who train and direct other dietitians they plan the budget for food and purchase the food also they manage all the preparation and purchasing of food items.
Food service dietitian
In this type, the dietitian is expert in the foodservice plan, assess and maintain the diet of the school children, prisoners. They direct and manage the diet and nutrition service staff in the kitchen.
Administrative dietitian
The director of the dietetics department is known as an administrative dietitian. An administrative dietitian is also known as administrative directors. 
Gerontological dietitian
They are mostly specialized in aging and nutrition. They work in government sectors or agencies. They work in nursing homes and community-based facilities too. 
Research dietitians
These dietitians are more involved in dietary-related research and do work on these quite well. These deal with different diseases too such as primary, secondary, and sometimes tertiary too. Research dietitians work in university research facilities or hospital settings, clinics.  
Business dietitians
They offer their services mostly for radio, tv, newspaper as an expert guest opinion. They can also work as a show host on major television stations and as an anchor, book writers related to nutrition, health, various disorders, and diets.
Consultant dietitians
They work in a healthcare facility on a contract or work in private clinics. They provide nutrition facilities and educational programs to individuals and work independently. They can work in nursing homes and orphanages too.
Types of Nutritionist
Becoming a nutritionist is a field full of opportunities and several benefits but to choose this field as a career one must need to know the different types of Nutritionist and must understand that which type of nutritionist one wants to become.
Nutritionist
This is a broader term and includes all the roles performed by a nutritionist who has completed a bachelor's after acquiring education in the field of food and nutrition, community nutrition, dietetics, health management, wellness.
Certified Nutrition Specialist
A certified Nutrition specialist is someone who has certified for the certification of a nutrition specialist. These types of Nutritionists work in hospital settings or clinics.
There are a variety of courses offered to become a nutritionist and every course require fieldwork in the hospital and food industries in the four-year degree program approximately 16 courses are being offered and a person who wants to become a nutritionist/has to study all the courses which are being offered to him during his duration of studies. 
Major Differences Between Dietitian and Nutritionist
Dietitians work with healthy as well as people who are struggling with various disorders and plan a properly nutritious diet for them, however, nutritionist is limited to healthy individuals only and plan diet for them and guide them about healthy diet and nutritious food. 
In the united states, a dietitian is a highly educated and expert person in the field of nutrition, food science and deals with deadly diseases and helps to cure them through nutrient rich meals and diet plans. Dietitians require extensive training and experience and also very importantly a certification that will help them to work in a healthcare facility or hospital setting. To become a registered dietitian and registered nutritionist one must need to fulfill the required criteria and then he/she can have the credentials. Dietitians need to be licensed to be able to work in a hospital setting, in outpatient clinics, or schools.  Dietitians are required to treat the symptoms associated with the disease and work with other medical doctors and practitioners to overcome the disease and plan a proper diet for them. 
Dietitians are experts in metabolic syndrome and they have the expertise to treat diseases and illnesses through the intake of a nutrient-enriched diet. Dietitians complete their graduation in clinical dietitian, food and nutrition, wellness, dietetics, and food engineering and then they pass the exam to obtain the license. Many people have this question whether dietitian and nutritionist are the same or their education and level of knowledge and experience are similar? Both obtain an education in the field of human nutrition and food science or clinical nutrition and then a dietitian must complete a master's degree in clinical nutrition, food science. For nutritionist it is not mandatory to get masters degree, however, if nutritionist wants to get advanced studies then they can go for it but for a dietitian, they must get higher education in master's field of nutrition or clinical nutrition and then certification or license is a must. A nutritionist gets a degree in food science and their job is to work with healthy individuals and help maintain their diet if someone is interested to lose weight or to gain weight then the nutritionist assists them to do so. Nutritionists and dieticians both have different jobs to do but may work in place of each other. A nutritionist has extensive knowledge in the field of food science, clinical nutrition, food technology, etc. and dietician also have the same knowledge but they require a license to work in hospitals or clinics because their work is more medical oriented and more involved in treating medical related issues such as metabolic syndrome (obesity, diabetes, hypertension) cancer, arthritis. It is correct that the work of a dietician is more defined, detailed, and more regulated than a nutritionist. They do an internship and get experience to acquire more knowledge and experience and become more advanced through the perfect knowledge and understanding of nutrition in detail. 
Many dietitians go for private practice and work as private practitioners they can easily work in the hospital and other health care settings. Nutrition and dietetics both are different in some aspects and their meaning is also quite distinct from each other.  Nutrition is to provide nutrient-dense foods to the body to maintain health and dietetics is providing special treatment to the patient to prevent all the diseases and treat the disorders through proper diet. 
Courses to Study to Become a Dietitian
To be a dietician variety of courses need to be studied such as;
Medical nutrition therapy
Community nutrition
Food science and human nutrition
Food technology
Food engineering
Biochemistry
These are some of the common courses a dietitian needs to study and then they can go to a medical setting to gain experience and knowledge. Dietitians are qualified experts they are highly professional experts they complete their education and help others to treat diseases and other health problems. Dietitians also work in a private clinic and in a variety of hospital settings to heal the patient naturally through proper nutrition. They work with both healthy and sick people and provide them information and guidance about nutrient-rich diets and healthy foods.
Dietitians can support your health and improve your ways of life by adding healthy food to your diet
Dietitian Treat Various Disorder Through Healthy Diet
Multiple diseases if a person has their symptoms can be cured and managed by proper nutrition diseases such;
Cancer
Diabetes (type 1 and 2)
Hypertension
Cardiovascular disease
Stroke
Polycystic ovarian syndrome
Inflammatory bowel syndrome
Celiac disease
They are often uniquely qualified to provide health benefits and ensure health outcomes to the patients. 
Credentials of Nutritionist
Nutritionists are, on the other hand, qualified too but they work with healthy individuals and give guidance to them about the health and maintenance of the body. 
Credentials of Dietitian
Dietitians have more credentials and education as compared to a nutritionist because a dietitian can be called a registered dietitian. Whereas a nutritionist has a good education but to become a registered nutritionist, a nutritionist has to take an exam to be a registered nutritionist and work legally in a hospital facility or clinic. The one who completes a degree in the field of food science, public health, community nutrition can be called a nutritionist and they can work with healthy people to maintain their health. On the other hand, dietitians work extensively and after completion of degree internship is mandatory in a hospital setting and to work with other medical co-directors to examine the disease one has and critically look how can diet make changes in the body and prevent diseases and manage symptoms associated with that. A dietitian needs to complete at least 1,200 hours of internship after completing a degree and a nutritionist needs to complete 900 hours of internship after completing a degree both can work in a hospital setting both have almost the same education however, there remains a subtle difference which needs to understand by the one who wants to choose one of them as their profession. As most nutritionists do not have any specific license, certification, therefore, they cannot treat medical conditions but they can help people to prevent the occurrence of certain n diseases. They teach people about general nutrition and the importance of food and nutrition for a healthy body. One can also complete a dietetic internship after doing a master's degree and it can open so many doors for them to succeed in life. The work of both dietitian and nutritionist is almost the same but the titles can not be used interchangeably. 
Dietetics is a branch of science and it involves the use of oof diet and proper healthy dietary pattern to overcome medical conditions. Dietitian is an experienced and expert in the field of diet and clinical nutrition also known as a clinical dietitian.  A person who is interested to become a dietitian needs to complete all these requirements such as; 
The Basic and Essential Requirements to Become a Dietitian
Bachelor's degree in the field of dietetics, nutrition, or clinical nutrition. Coursework is mandatory to be followed and studied by the person pursuing a bachelor's degree.  
An experience or internship in the hospital setting or clinic is necessary for a dietitian because gives them more exposure and more knowledge about healthy eating and they learn that how they can treat medical conditions and other comorbidities through advanced health-related knowledge and the experience they have earned through 1,200 hours internship. A nutritionist can also go for internships in a hospital setting, clinics, food industry, or in other healthcare settings or even in other healthcare offices and communities to guide people about healthy eating habits. RD often uses the name of a dietitian and they are called a Registered Dietitian. Anyone who can provide you general guidelines about the importance of nutrition, food science, clinical nutrition is called a Nutritionist in the United States. They can work in hospitals, in school, in the food industry, and even in other professional settings.
The Differences 
Dietitians and nutritionists both are different but their work can be similar in many ways. Many nutritionists have passed the exam and they can be called registered nutritionists. Dietitians are best qualified to determine and diagnose health problems and create diet plans for patients. In the united states, nutritionists are not certified always however, dietitians are always certified and get higher education. To practice legally in the United States, dietitians are required to get certification from the Academy of Nutrition and Dietetics, and then they can work in hospital settings, clinics, and other healthcare settings. Dietitians are required to work in hospitals to treat medical health conditions. 
Job of Nutritionist
Nutritionists can also work in a hospital they can pursue higher education or advanced education as well to gain advanced level experience and knowledge just like dietitians.  A dietitian can assist you to lose weight especially when someone is suffering from obesity, overweight they can provide you a diet plan which can help you to lose weight according to the required BMI even nutritionists can also help you in losing weight but dietitians are more expert in it because they have extensive education and knowledge of medical nutrition therapy and community nutrition. 
People who are struggling with any medical condition and fed up with medications and want to consult a health professional who can assist them by changing their diet then they primarily need to consult a dietitian because it is the job of a dietitian to create a dietary approach for the person or patient and treat the medical conditions. 
Job of Dietitian
Dietitians are professional because they do detailed research on different disorders and it gets easier for them to create an in-depth solution for them. Dietitians are required to do an internship in the hospital during their studies too and after studies completion of bachelor's degree, it becomes indispensable for them to do an internship in a hospital setting, in private clinics to attain the experience because they to deal with medical conditions and the patients who have just come out from ICU or post-operative patients to manage their diet. The postoperative patients are in a critical situation and their health is compromised therefore, they are dependent on the professional person that is why it is mandatory for dietitians to be professional and have immense knowledge about eating patterns and how to deal with the particular disease and what foods are required to eat and what is not
Nutritionists, on the other hand, can work in a hospital setting but they do not certificate or license therefore, any person who has completed a bachelor's in nutrition of 4 years can use the title of Nutritionist with his/her name. However, they need to be licensed to work in a hospital setting, clinic, or in any professional setting because without proper knowledge and education it can not be completed. Nutritionists can go for further education, for instance, they can start their master's degree in the field of food science or clinical nutrition, and in addition to it, they can start an internship which is also very beneficial for their career and their future. 
The Professional Work of Dietitian
It is a huge difference between nutritionist and dietitian the main difference is the license and certification and their roles the duties of a dietitian is mostly different and are professional too they perform work in;
Hospital settings
Clinics
Pharmaceutical companies
Food industry
Public health departments
Educational settings
Fitness centers
Administrative dietitians manage food service systems in hospitals and they can also work as a registered dietitian in the hospital to manage diseases through proper diet. In government-funded agencies, public health dietitians perform a key role in providing nutrition services to the community people. Clinical dietitians provide medical nutrition therapy to the people by using the nutrition care process and they are well trained and highly educated professionals who have extensive knowledge in the field. The NCP contains 4 major steps such as nutrition assessment, nutrition diagnosis, nutrition intervention, monitoring, and lastly evaluation. A certified dietitian uses all these steps to diagnose the disease and come up with the best and perfect dietary plan to cure the disease and symptoms associated with that disorder. Dietitians see all the aspects of life and health quite carefully and with full knowledge and experience. They have certification, internship experience, and education this is why it becomes easier for them to deal with the health conditions and the various symptoms associated with those diseases. Dietitians can also be health coaches too however, a nutritionist needs to be listened to be available for working in a hospital setting, in schools, government agencies, or in offices. Dietitians and nutritionists both are experts in their work and they have extensive knowledge related to food and nutrition, public health. Dietitians are more advanced and after completion of the degree, they can be called RD (Registered Dietitian) and can easily work in hospitals, clinics, with many physicians and medical co-directors. On the other hand, nutritionists need to complete master's degree programs as well apart from that, they need to pass the exam to be qualified as a registered nutritionist and they also need to do an internship as well for 900 hours to gain experience in the field. Many people mistakenly and unknowingly use both terms interchangeably but both are different and both need to fulfill their credentials to be registered and be available to work in hospital settings, clinics, public sectors.
If you want to get good advice related to your health as well as want to have a good and healthy dietary pattern then you should go for a nutritionist because they can defiantly guide you well and perfectly, they have qualifications and knowledge about the healthy eating pattern. Therefore, they have immense knowledge about diet and health. Dietitians are qualified for the treatment of medical conditions. 
also read: HOW TO BECOME A NUTRITIONIST
Nutritionist vs Dietitian: What's the difference?