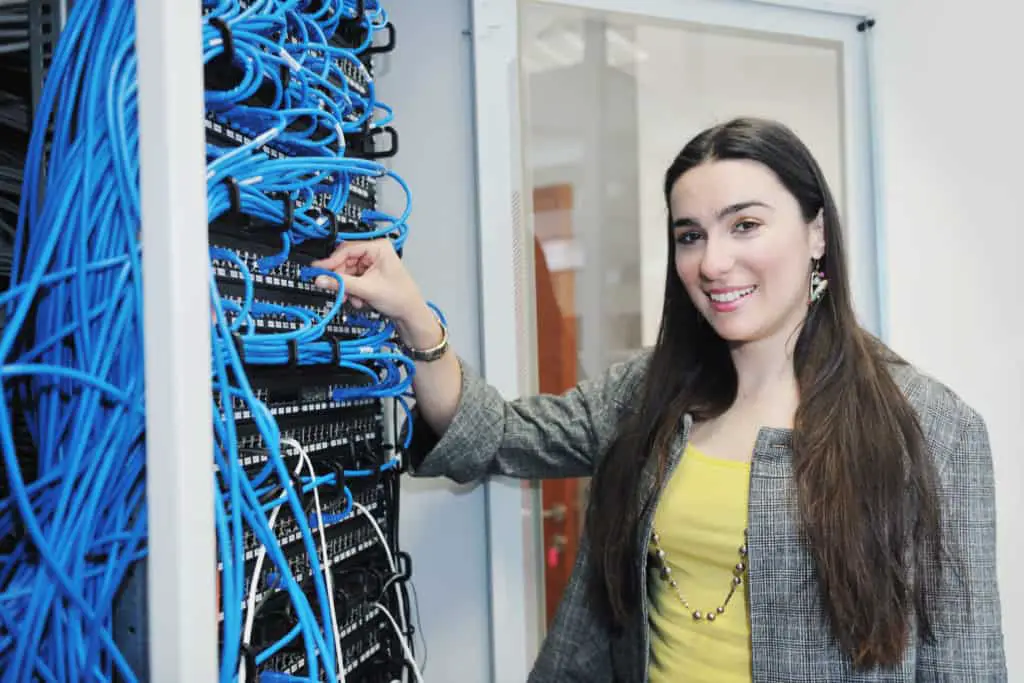 Do you want to start a successful career in network engineering? Or are you desirous of promotion at your current job and are wondering what certificates you can get as a network engineering professional? Certificates are essential proofs of professional growth and any individual who aspires to be a network engineering professional should have them. There are several top certifications network engineers should possess. We'll consider these in more detail in this article- Network Engineers Experience Certificates.
Certification Requirements of a Network Engineer 
The first and crucial certification for a career in network engineering is to pursue a bachelor's degree (at least) in computer or network engineering, computer science, or similar courses. This will help give you understand computer networks foundationally. Nevertheless, this isn't the only valid approach to building a successful career in network engineering. Several certifications prove both theoretical and practical understanding of key networking technologies, infrastructure, etc. As a network engineer, these are common certifications you could pursue. 
The Computing Technology Industry Association is the foremost issuer of vendor-neutral information technology certifications in the world today. CompTIA offers both certification and training that verify that you have acquired understanding and skills for computer networks irrespective of the devices used. The primary networking certifications include CompTIA A+, Network+, and Cloud+. If you're still within entry-level roles, CompTIA advises that you have little working knowledge of A+ and networking. However, you should note that the certifications have a three-year validity period. CompTIA also offers vendor-specific certifications in computer networks such as AWS Certified  Advanced Networking Specialty and Juniper Networks Certification Program.  
Cisco is the leading networking brand in the world. The American technological company specializes in designing and producing networking devices. Cisco Certifications are the most widely recognized networking certifications in the world. They serve as validation that an individual has acquired practical computer networking skills required to implement solutions using Cisco products. Cisco devices dominate the networking market therefore, obtaining these certifications makes you better placed to meet major demands.  
Cisco certification programs are divided into different categories to cater to individuals with varying levels of skill and expertise with Cisco devices. These include CCNA, CCNP, and CCIE. There are two certification examinations you have to pass to secure any of the certificates. These examinations also include hands-on lab work which is designed to test your practical understanding of the certification's scope.  
If you desire a career in network engineering, getting these certifications increases your chance of landing huge roles. CCNA and CCNP certification's validity lasts for three years, while CCIE is only valid for two years.
Wireshark Certified Network Analyst (WCNA) 
The Wireshark Certified Network Analyst certification validates your ability to troubleshoot and secure networks as well as your knowledge of network analysis and sniffing with Wireshark. It's a top-industry certification and is also a great addition that bolsters your knowledge. The WCNA certification is only valid for three years.
What does a Network Engineer Do? 
A network engineer is responsible for overseeing, and troubleshooting connectivity problems, as well as ensuring that networks perform optimally.  
How Much Does a Network Engineer Earn? 
PayScale estimates that a network engineer in the United States earns an average of $75,179  every year. However, engineers with less than one year of experience earn about $59,769. More experienced network engineers with over 20 years of experience currently earn an average of  $92, 825. 
Conclusion 
If you desire to pursue a career as a network engineer, certifications are key. Certifications validate your knowledge and are an important demonstration of career growth. As a certified network engineering professional, you increase your chances of securing more rewarding and career-improving opportunities.  
Frequently Asked Questions 
Can you become a certified network engineer without an IT-related degree?
Yes. While a university degree in IT can help you form a solid foundation on computer networks, you can  excel in this career without one. With the right certification, you can learn as much as you need to know  about the basics. 

Does obtaining more certificates guarantee that you'll secure a job?
Certificates are not a guarantee of employment. However, obtaining the right certificates increases your  chances of getting hired. 
Network Engineers Experience Certificates- Certification Requirements