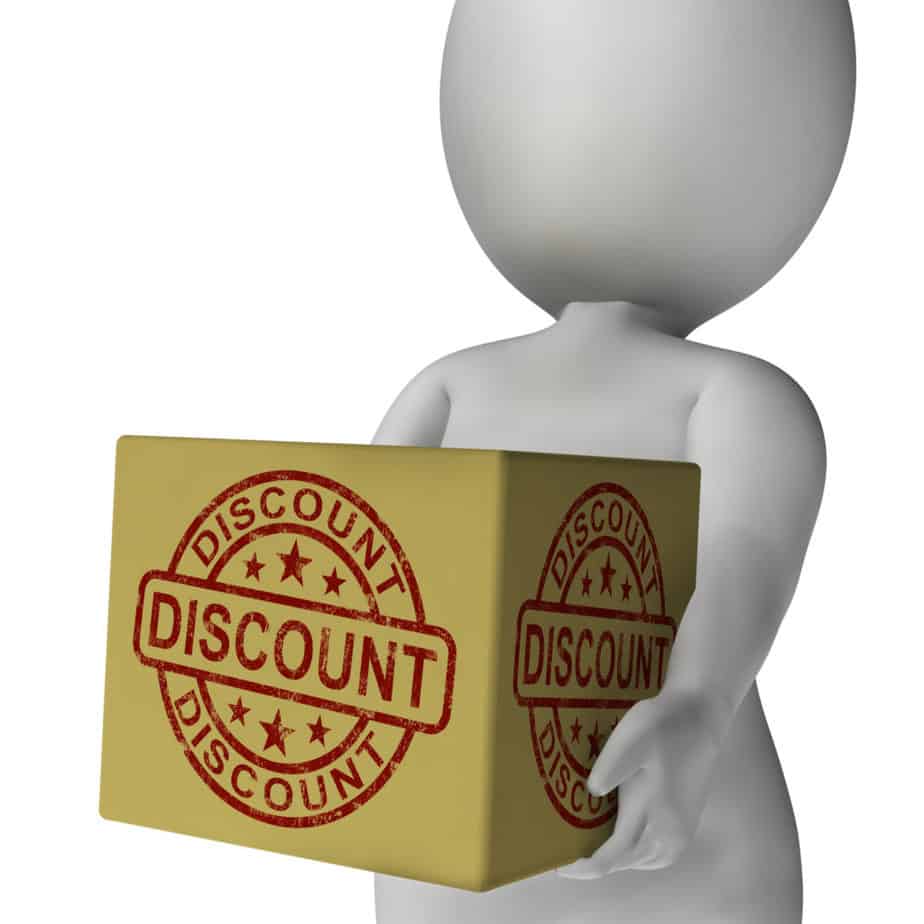 Isn't it a dream to be a part of a company that cares more about your life than you do? McDonald's is one of those companies that provides many perks and discounts to their employees. McDonald's Corporation, a well-known American fast-food company, provides its employees with a wide range of perks and discounts, including medical, insurance, education, entertainment, travel, and much more. In addition, additional incentives are provided based on the workers' performance. Here, let's know about McDonald's Employee Discount.
Why McDonald's Gives These Valuable Discounts?
Founded in 1940, McDonald's has been the world's most renowned fast-food service organization, serving its customers in over 100 countries on six continents worldwide. It was started by Richard and Maurice McDonald in San Bernardino, California. McDonald's has about 210,000 committed and loyal employees working in 37,855 restaurants throughout the world.
It is self-evident that a company would be nothing without its committed employees, and McDonald's comprehends this precisely. To help its employees, the company offers employment at all levels and invests in the staff by developing the skills through training programs, ensuring that all jobs lead to professions. The company's purpose is to give all feasible advantages and discounts to help employees save money that they can put toward some more productive endeavors.
Everything About McDonald's Employee Discounts
McDonald's attempts to promote their employer's financial and emotional well-being with these benefits, as a result of which workers serve their company with sheer honesty and enthusiasm. So Basically, all of these perks and discounts encourage employees to work for the company to get some financial assistance and life insurance benefits that will aid their families in the future. Here is a description of McDonald's discounts and advantages offered to its employees.
Medical And Health Benefits
Regular wellness checkups for employees and their family members, proper vaccinations for kids are all covered under McDonald's medical insurance.
McDonald's provides medical plans through Preferred Provider Organizations (PPOs), including discounted consultations with doctors or other healthcare providers. This plan also covers 50% of qualified orthodontia expenditures for adults and children and a prescription medicine program for employees.
McDonald's gives double the worker's base pay in basic life insurance and travel accident insurance without any cost to the employee. 
Employees are entitled to four weeks of maternity leave before the child's birth plus three months after the birth and one week of paternity leave only after the birth of their child. They are also entitled to an additional two months of unpaid leave.
Workers are allowed two weeks off in the case of a medical emergency.
Meal Discounts
Employees will be given a 50% discount at all McDonald's outlets.
Free food is provided for full-time employees, and free meals are provided for hourly employees.
There is also a dollar allotment system for meals provided to staff.
Vacation and Holiday Benefits
Workers at the corporate, regional, and divisional offices, and those in restaurant management, are eligible for paid vacation.
McDonald's also provides eligible employees with nine annual paid holidays. For part-time employees, fewer days are provided.
For every ten years of full-time continuous employment with the firm, eligible employees can take an eight-week paid leave.
Other Discounts
Employees at McDonald's can also receive amazing prizes and discounts if they go one month without receiving a customer complaint.
Performance incentives are also used to encourage employees for their hard work and commitment.
Employees who by any chance get hurt while they were working are compensated with their medical expenses and comes under the company's responsibility.
Employees who are qualified get a car and other related discounts from the company for work and personal use. 
Employees also receive discounts on personal fitness equipment and membership benefits at partner health clubs all around the country.
Employees have access to skilled financial planning services through renowned firms, including Ameriprise Financial and Merrill Lynch, as part of their overall benefits package.
What Other Advantages Do McDonald's Employees Get?
Apart from discounts, McDonald's also assists its workers with education, training programs, and other non-work-related activities that might benefit them in the future. These advantages are listed below:
Educational Assistance – McDonald's encourages workers to pursue their educational aspirations through an education assistance program that reimburses up to 90% of eligible expenditures up to a maximum of $5,250 per year for full-time employees and $2000 for part-time employees.
Training Programs – McDonald's employees are promoted for career growth through a variety of advanced training programs. There is a tuition aid program for college-going employees that gives a 20 percent reimbursement for selected institutes.
McDonald's Employee Stock Purchase Plan – Employees can invest in McDonald's shares (known initially as McDirect) through payroll deductions under this plan. 
Child Adoption Assistance – McDonald's also aids workers with child adoption (under 18) by giving financial support. Employees are reimbursed up to 80% of eligible expenditures, up to a maximum of $2,500 per child.
Conclusion
If you were thinking about joining McDonald's but wasn't sure, this information might help you decide. People seeking work are often drawn to a company because of the various benefits and discounts it provides to its employees and how well they get treated. When it comes to McDonald's, one can fulfill its expectations and wish for everything that they always wanted in an ideal job.
Frequently Asked Questions (FAQs)
How do I access my McDonald's employee discount?
An employee can acquire an employee discount card after a month of working experience with Mcdonald's. The card can be used for discounts in Mcdonald's restaurants and exciting discounts with other companies too.


Does McDonald's have employee benefits?
Job training, employee discounts, tuition aid, flexible hours are some of the most well-known McDonald's Employee Benefits. McDonald's employees may also enjoy the benefits of the company's 100% 401(k) match plan. It also provides a medical plan that includes coverage for vision and dental.


Do Mcdonald's employees get healthcare?
Employees at McDonald's are covered by health insurance. In most situations, you are eligible for health insurance via McDonald's after 90 days of employment. However, these perks may be restricted to employees who work a fixed amount of hours.
McDonald's Employee Discount- Everything About McDonald's