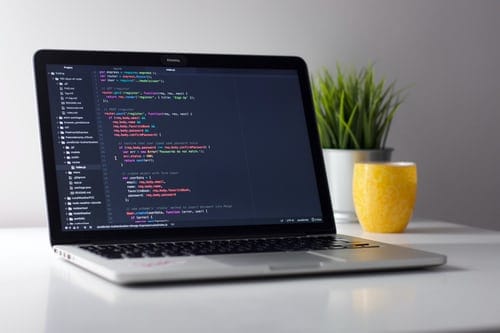 It can be overwhelming when you want to choose the best laptops for programming. For some, any laptops would do the job. However, that is not the case since most programmers work simultaneously on different programming languages in their careers. Writing code is a tiresome process that requires a good workstation; you need an efficient and fast laptop in loading and running programs. 
When you have a system that runs code quickly and generates results swiftly, it enables you to get more time to polish your program. Today, there are quite good and bad laptops, which are very cheap. While some people look for a low-cost laptop, they tend to forget about the laptop features. In this article, you will see the best laptops for programming in 2020.
In this write-up, we explore the best eight tested and trusted laptops that can help you get the job. You can use these laptops on different programming languages such as HTML, Java, CSS, and C. Fantastically, all of these programs can run smoothly on these laptops without any issue. You need sufficient RAM features, fast reading hard drive, and a good processor for a good programming laptop.
A fast working system enables the programmer to think and improve the program instantly. The laptops on our list can handle highly intensive programming such as gaming and graphical web development. 
Best Laptops for Programming in 2021
Dell Inspiron 17
The Dell Inspiron 17 is another masterpiece from the Dell family known for its high-grade laptops. The laptop has a 17.3-inch screen, giving you a broader view of everything. With a resolution of 1920 x 1080 pixels, you can get your programming languages done perfectly. As a programmer, the advantage of a bigger screen resolution makes the job more comfortable as it makes your coding text bigger. 
Besides the screen, the other exciting features of the Dell Inspiron 17 include 512 GB of SSD storage, 16GB RAM, and a 10th generation i5 processor that makes your coding very fast. Furthermore, you can code different programming languages such as Python, HTML, C++, and Java without the system slowing down.
The processor can handle complicated tasks because of the increased number of threads ad cores, which gives it more processing power compared to the previous generations. However, the UHD Graphics Card might not be as powerful as the AMD and NVIDIA; it is worth using even though you might struggle with graphics-focused programs.
Overall, the laptop is a good investment if you want an excellent programming laptop to write codes.
What we like
Optical drive
IPS display option
Decent keyboard
Decent upgradability 
What we don't like
The hinges are very stiff
The cooling system is not sufficient.
Lacks Thunderbolt connector
Apple MacBook Air
Another laptop that can accommodate a lot for your daily programming is the latest Apple's MacBook Air. The laptop comes with the Apple M1 chip, which gives you adequate power to compile any code you want. The MacBook has enough battery life to enable you to compile different programming languages, including C++, HTML, Java, etc. furthermore, with 8GB RAM, your tasks can run smoothly. 
The keyboard is well-designed to give your comfort as you type on it. Additionally, the battery life is priceless as you can code continuously for at least 10 hours. Suppose you want to run graphics-intensive programming the eight cores. CPU delivers a superfast performance to get your project completed faster.
What we like
Long-lasting battery
Updated and well-designed keyboard
M1 Chip
High performance
Solid and durable body
What we don't like
Issues with app compatibility 
Expensive 
ASUS ROG Zephyrus Duo
If you are looking for a high-performance and robust laptop for your programming, the ASUS ROG Zephyrus Duo laptop perfectly suits that need. With a 14-inch screen and 15.6-inch, 4K UHD LED secondary touchscreen IPS display, you can enjoy a seamless gaming experience. If you love streaming videos online, then it brings creativity to life.
Unlike the previous laptops we have explained, the ASUS ROG Zephyrus Duo comes with two screens that give you the feeling of working in a creative and professional environment. The Active aerodynamic system plus contributes to its intelligent cooling thermal system, keeping the system functioning optimally.
Another fascinating feature of the laptop is the processor, which is the latest Intel Core i9. The 32GB RAM allows you to multitask seamlessly without thinking of your system hanging. The operating system runs on the latest Windows 10 Professional version that keeps the software and device integration.
What we like
Dual screen
4K Touchscreen
Latest processor – Core i9 for faster performance
What we don't like
Quite expensive
Mouse trackpad comes in handy for left-hander
Dell XPS 15
Dell is among the leading manufacturers of laptops and has distinguished itself in the industry. Each year, the company manufactures the best laptops with different specifications that will make you dump your laptop even if you bought it a few months ago. The Dell XP5 15 9500 is a good laptop from any indication as it is a premium build to give you high-performance. 
The sturdy chassis gives you the perfect weight you want for a laptop. This makes it flexible for you to take the laptop wherever you desire. With a 10th generation i7 processor, you can enjoy here processing speed and power to get your programming completed in no time. The system operates on the Windows operating system with an impressive and responsive keyboard. Additionally, the trackpad makes typing and navigation easier than you can imagine.
You got yourself covered to work for an extended period since the battery can last over 12 hours after charging for a single day. Storage is never an issue as you have 1TB of storage to store your different programs. When you combine the hard disk space, i7 processor, and 16GB of DDR4 RAM, your programming can become worthwhile as you enjoy the performance at its highest level.
What we like
Good battery life
Comfortable keyboard and touchpad
Quality speakers
A bright and colorful display
What we don't like
Expensive for a full-featured system
Lenovo ThinkPad P1
Are you looking for an elegant and stylish laptop for programming that offers high-performance, the Lenovo ThinkPad workstation is the best option? The laptop is widely known for its challenging build and lightweight as it is the famous laptop for those in the tech world. Unlike the Dell Inspiron i7, the Lenovo ThinkPad P1 uses the NVIDIA Quadro T1000, making it perfect to handle high graphic codes.
The laptop has a 9th generation i7 processor with a hefty 32GB of DDR4 RAM; this makes you experience a flawless and smooth performance as you use the system. The 1TB SSD hard drive makes the system boot quickly and loads all your programming tools timelessly. 
What we like
Great build quality
Lightweight and slim
Upgradable 
High performance 
What we don't like
Battery life reduces due to the 4K display.
You might experience the system becoming hot.
Microsoft Surface Laptop 3
We have seen Microsoft developed operating systems, but how about having a Microsoft Laptop. Well, Microsoft has proven that it can excel beyond the software field and make progress in the hardware field. For programmers looking for a robust system, the Microsoft Surface Laptop 3 is your best budget laptop for programming in 2021. A 13.5-inches screen is somewhat a good option, especially if you want to buy a low budget laptop.
The Microsoft Surface Laptop 3 has the latest generation i7 processor giving you a powerful processing time to handle complex programming languages. The features include 512GB SSD, which gives you additional speed and loads files quickly. Furthermore, Intel's Iris Plus Graphics can get the job done even though it is not as strong as the NVIDIA Quadro T1000.
What we like
Good battery life
Great camera quality
High display quality
Comfortable keyboard and touchpad
What we don't like
Nothing like a fingerprint scanner
High-priced 
HP ENVY 13
If you have used HP products, you can never shy away from their top-quality. HP has been serious about manufacturing the best laptops for programming. The HP ENVY 13 isn't an exception to its incredible line of laptop products. This laptop comes with an i7 processor backed by 16GB RAM to get your programs working efficiently. 
You can run any programming language of your choice ranging from Python to C++. Interestingly, the sleek and stylishly designed body can withstand everything it faces as you code with ease. The 13.99-inch 4K display gives you a crystal output as you code. Furthermore, the NVIDIA GeForce MX250 chips and the 2GB graphic RAM give you all you need to handle any graphic focused programming.
Undoubtedly, among the best laptops for programming, the HP ENVY 13 meets every requirement you need to enjoy your programming. The user experience can attest once you start using the system for your programming related activities. 
What we like
Sleek and stylish design
Fingerprint reader
4K touchscreen
High-performance 
What we don't like
No SD card slot
Small trackpad
Expensive for new programmers
Huawei MateBook 13 Signature Edition
Finally, the best laptops for programming in 2021 is the uniquely designed Huawei MateBook 13 Signature Edition. Huawei has stepped up its game in the laptop industry by designing this lightweight and flexible laptop for programmers. The 13-inch 2K screen makes your coding clearly visible without you stressing your eyes. Besides this, it comes with a touch screen that makes it easier for you to navigate through the laptop.
The laptop is an 8th generation laptop with a Core i5 processor that has 8GB RAM. With these, you can compile and run your programs efficiently because of the high processing power. Hardly will you face any challenge using this laptop to code your favorite programming language. 
However, the laptop doesn't have the strong capability to handle graphic-intensive gaming and web-development because of the Intel HD Graphics 620. Notwithstanding, the 256GB SSD storage improves the performance and speed of the program loaded. Finally, the touchpad and keyboard are entirely responsive, making it a suitable recommendation for new programmers. The laptop runs on the Windows OS.
What we Like
Long battery life
Excellent value for new programmers
Solid design
Rich color display
What we don't like
Lacks Thunderbolt 3 and ports
No 4K display
Our Final Verdict on the Best laptops for Programming in 2021
The decision to buy a new laptop is a stressful decision that can become painful. For a new programmer, the task is even more challenging as you contemplate between quality and cost. Notwithstanding, it is essential to budget for a laptop you can afford as there is room to perform an upgrade on your laptop.
Today, we are seeing enhanced specifications, and going through the list of best laptops for programming, you might have observed some features we enlisted. You can take these specifications as criteria to get a new laptop. We hope you will make the right choice as you search for the best laptops for programming in 2021.
What type of laptop do programmers prefer to use in programming?
New programmers don't use high-performance and expensive laptops since they have a low budget. Because of that, they usually go for a mid-ranged laptop or a refurbished one that can get the job done. However, it doesn't mean you can't go for the high flagship laptops if you have the resources.
Nevertheless, you can start your computer programming with a laptop that has a minimum of 4GB RAM, an Intel Core duo of two processors, and a minimum of 64GB HDD hard disk. This can get the job done; notwithstanding, the processing speed will be slow, and you might only have a few hours to work with it. Another challenge you might face is a smaller screen with a keyboard that might not give you comfort as you work. 
Finally, you can use the laptop for your programming pending when you have the resources to upgrade for a better laptop. Investing in a good laptop with a good battery life will improve your work and make you more productive than using those low-budget laptops.
What are the specifications you need for a programming laptop?
If you are a programmer opting for a better laptop, it is the best question to start with. A lot of programming requires a laptop with high processing power, adequate RAM, and a fast reading hard disk. Besides this, you should be looking at the graphic-intensive aspect – gaming and web development. To make it easier, here are important specifications to look for in a programming laptop.
Processing Speed – This depends on CPU efficiency. Today, most modern CPU has more cores to execute and run written code quickly. You should look for a processor starting from Intel's i5 upward.

RAM – The RAM is what enables you to run your programs smoothly without any delay. A programming laptop should have enough RAM since programmers write long codes. You can start with a laptop that has 16GBs of DDR4 RAM.

Hard Drive – A storage drive is essential to keep your files and data as you write your codes. It is preferable to use a solid-state drive (SSD) since they are faster to read stored files than HDD. Here, you can look for an SSD hard drive of 512GB.

Keyboard and Screen – This might sound weird, but a good screen and keyboard help improve your programming experience. You need a laptop with an excellent tactile and responsive keyboard with a dedicated numerical pad. The screen should be a big screen so as not to strain your eyes. We recommend a laptop with a resolution of 1920 x 1080 pixels or higher and a 13-inches screen.

Battery – Programming takes a lot of time, and having a laptop with a long life span is essential in your programming. You need a laptop that offers at least 10 hours of screen time since you will be working long.

Graphic Processing – If you want to venture into game development and graphics-intensive web development, then you need a good system with graphic processing speed. When you have a good graphic processing unit, your graphic programs will load faster without putting pressure on your CPU. For high programmers, a system with AMD or NVIDIA GPUs with a minimum of 4GB RAM can do the job.
What is the best processor for programming?
It is either you want the best laptop for gaming or programming; in such a case, the CPU becomes the most important part if you want to run a program smoothly. AMD and Intel build processors and are the trusted companies producing high-quality processors that are compatible with different operating systems.
If you want a laptop with Intel's processor, then the minimum processor to buy is a Core i5 or i7 processor. Ensure it should be less than an 8th generation to work optimally. However, for AMP processors, you can opt for Ryzen 9 5950X or Ryzen 5 5600X. You can also go for other variants, which can be suitable for other purposes. 
Is it necessary to have a good laptop for programming?
Program coding will be efficient on a laptop with fast processing speed, screen, a comfortable and tactile keyboard. A laptop allows you to code your programs and make your work faster comfortably. Furthermore, you will develop and run your codes rapidly; with a good laptop, you get enough screen resolution and adequate space to run your problem.
We understand you might be constrained by money, which might require you to go for low-budget laptops. However, you need a good laptop if you want to take your programming seriously.
Also READ Freelance Web Developer Salary: How to Get Started?
Best Laptops for Programming in 2021