Many of us want to earn money. But not everybody is ready to get a degree. Surely, some jobs require a degree they do have good pay. But getting a degree is not everyone's cup of tea. For most of us, just graduating from high school is more than enough. Hence, this article will show you how to make $30 an hour without any degree, so let's get started! Learn about jobs that pay $30 an hour without a degree.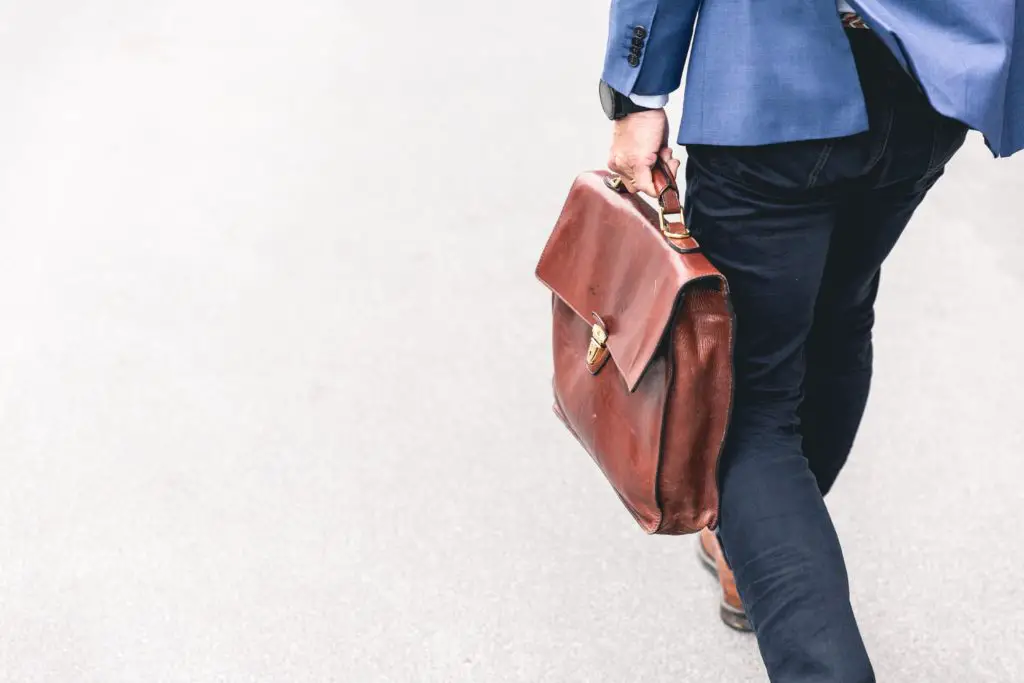 Trying manual labor jobs – 
The most necessary and required jobs in our lives are the manual labor ones. For example – electrician, painter, plumber, mechanic, etc. If you have great handy skills, then such jobs are perfect for you. Now let's talk about the money which you can make by doing such manual labor jobs. 
An electrician can make between $29 to $46 an hour. An established painter can make between $25 to $40 an hour. A plumber can earn $28 to $45 an hour. A mechanic can make $40 to $80 an hour. 
There are also several other manual labor jobs such as a welder, a carpenter, crane operator, commercial diver, etc. While all these jobs can be quite tiring, they are worth a try in case you have good hand and motor skills, the ability to travel to far-off places, and also good interaction skills. You also need to have a mind that is alert at all times because such jobs require careful concentration. If you think that you have all these requirements, then such jobs are perfect for you. 
Making Money Online – 
Next, we've come to jobs that can help in making money online. So, if you want to do work from home and going out and socializing isn't really for you, then online jobs are here as well, thanks to Covid-19. If you have good skills in the internet and social media, then such jobs are great for you. For example – a UI specialist, SEO consultant, blogger, web designer, computer technician, online marketing, etc. 
Such jobs require excellent skills in basic computer programming, such as – a few computer languages, WordPress skills, HTML, and maybe some coding or Python. If you have any one or two of these skills, then don't fret; you can easily do online jobs. Also, if you have a good social media base, then marketing is another excellent way to earn money. You can start reselling items that you don't need anymore, you can apply for online jobs on LinkedIn, or start something on your own as well, such as blogging. First, the money may be less, but once you have acquired experience and polished your skills, then money comes easily. 
A UI specialist can earn between $24-$58 an hour. SEO consultants can make between $24-$49 an hour. Bloggers and web designers earn $15 to $40 and $26 to $37 an hour respectively. A computer technician can make $27 to $65+ an hour. And an online business marketer can earn about $25 to $50+ an hour, depending on your work skills, experience, and knowledge. Remember that such jobs may give you a bit less, but once you've got your grasp then you can easily make a lot of money just by sitting at home on your PC or laptop. You can also become a reseller on Craigslist or Amazon. 
Other great jobs which you can do online are – YouTube and Instagram. If you are creative and have communication skills, then such jobs are great for you too. 
These days, several people are earning money just by posting videos on YouTube or by doing brand promotions on their Instagram posts. So, if you have great skills, such as teaching, or maybe if you are good at doing makeup, then YouTube is the place for you. Start uploading videos consistently. At first, your subscribers may be less, but you just need to have 1,000 subscribers to start earning money via Youtube. Plus, YouTube gives about $29 an hour for 1 million subscribers, so do get on it! The process is similar on Instagram as well. 
Apart from all this, you can also do jobs like online tutoring. You can teach kids online and earn up to $30 per hour. There is usually no degree required for this job, only good language or math skills are needed. 
Some other jobs to try – 
Artistic Jobs – 
A few artistic jobs that you can do to make money are – photographer, videographer, technical writer, copywriter, etc. These jobs usually make between $22 to $40 an hour. So if you are great at photography or even writing, then go ahead and give it a go. 
Real Estate Agent – 
Another job is that of a real estate agent, who can earn between $20 to $54 an hour. If you have communication skills, problem-solving skills, listening skills, and the ability to negotiate, then a real estate agent is the perfect job for you. 
Delivery Driver –
If you like to travel and interact with people, then being a delivery driver is the best job for you. A delivery driver makes about $18-$36 per hour. And of course, you don't need any degree or qualification for this job, the only thing is that you need to be a good driver and you must not drink before driving.
Beautician or Hairdresser –
If you are into beauty-related stuff and you like grooming yourself and others, then you can also join a spa or provide at-home services such as – waxing, haircuts, massage, or any other treatments. These jobs make a lot of money. On average, you would earn $35-$100+ an hour.
Business Management Related Jobs –
If you are good at interacting with people and you like management-related stuff, then such jobs are best for you. 
You could be a salesperson, retail stores manager, insurance agent, or executive assistant. Coming to salaries, you can make $25 to $40+ an hour for a salesperson, for a retail store manager, you can make $27 to $36+ an hour, an insurance agent can make about $18 to $39+ an hour, and an executive assistant can make about $24 to $38+ an hour. 
Translator/ Interpreter –
If you are multilingual and you have strong grammar and syntax, then you can also become a translator/interpreter. Several companies hire translators directly. A qualified translator can earn up to $50 an hour. 
Fitness Instructor –
If you are into fitness and you love to exercise, then you can be a fitness instructor. You can set up your own schedule and teach people yoga, pilates, etc. As a beginner, you will make about $20 an hour, but once you get more experienced, you can make $40+ an hour. 
Sports Player –
If you are passionate about sports, such as baseball, football, etc then why not turn your passion into your career? Becoming a baseball or a football player requires no degree and you can make more than $30 an hour if you get into a good team. Plus, there's also a lot of fame and recognition that you will get along with all this money-making. 
Actor –
In case you are good at acting and dramatics, then you can also become an actor. Such jobs will also give you lots of money and fame, without any college degree. Also, several popular actors are college or high school dropouts, so don't worry, if you have this skill, then work hard for it, and you will surely succeed.
Trying other things – 
Okay, so you are not interested in any of the jobs above, but you still want to make money? Then don't worry, we've got you covered here as well! All you need is a PC, laptop, or maybe just a smartphone. 
The first thing you could do is to apply for online jobs or paid internships. You can do that at any place and all you need is a good internet connection. It's very easy, it has flexible working hours and good pay. Just select the jobs or internships you would like to do online, and once you've applied to them, wait for a response. If they like your skills, then they will definitely hire you. At first, it may be less, but most places give money based on work performance, so just work hard according to what they require and you can get quick and easy money up to $30 or even more an hour. 
You can also do some odd jobs for friends, family, or in your neighborhood. Some of these jobs include – 
Babysitting. It's very easy for most people if they like children or babies. All you need are some good housekeeping and good interaction skills.  Also, you must know how to take care of children, such as – changing diapers, giving them meals, playing with them, or teaching them. You can easily make $30 an hour with this job, and if you have more than one household to take care of, then you can earn quite a deal of quick money. 
You can also be a dog walker. Most people are often busy and they can't walk their dogs, so you can make use of this opportunity. If you like pets and have energy, then becoming a dog walker is another job that's good for you. You can make $30+ an hour and if you have more than one dog to take care of, then you can make much more. 
If you are good at painting, dancing, playing a musical instrument, or studying, then you can also tutor several people in your area. Even if you have about 2-5 students, then you can easily make more than $30. Plus, with more experience, the number of people who want to learn such skills will also increase and you can earn a great deal of money with this. 
Understand that whatever job you want to do on your own, then you must also advertise your services. You can advertise in newspapers, through flyers, or also on social media. Advertising your services in a creative way will attract more people. 
Let's talk about some more ways – 
You can also sell stock photos if you have a good quality camera. Shutterstock, Dreamstime, etc are big companies that pay for selling stock photos. Each time someone downloads your photos, you get paid. At first, you may not make much money, but you can also put in a lot of time and practice to earn more money. 
There are also several mobile apps that pay money for doing certain things online. Companies like GigWalk or Checkpoint are examples of such apps. You can run errands and make quick money with them. You can also earn money from sites such as – Swagbucks or TaskRabbit. 
You can also participate in online surveys or participate in focus groups that do pay marketing researches. These focus groups pay $50 an hour. And you don't even need a college degree for doing this! 
If you like to play video games, then why not become a streamer? Gamers can also make a lot of money online. You can stream your games online on YouTube and once you get a good following, then you can earn $50+ an hour. 
If you like to make beverages, then you can also start your own yard sale by offering drinks or snacks to people at low prices. You can offer lemonade, soda, hot coffee, or tea. You can also work at Starbucks if setting up your stall is difficult for you. You don't need any education to work as a Barista at Starbucks, and you can be as young as 16 to work there. If you do well then you can be promoted to the shift supervisor position where you can make up to $25 per hour or more. 
If you like to do social work or volunteer, then take advantage of welfare societies. You could join an NGO and get some incentives or perks. Remember that not all organizations pay their volunteers, so if you want to get paid, then choose an organization wisely. 
If you love gardening, then you can offer to do landscaping services. You could perform jobs like mowing lawns, manicuring plants, planting flower beds, or hedges. Once you succeed in this business, then you can easily make more than $30 an hour. 
Additionally, if you are excellent with grammar and punctuation in any language, then you can also do proofreading and make money. 
You can also give old clothes or accessories to thrift stores and make money but make sure that they are still in a good condition. In case you don't want to sell your stuff to a thrift store, then you can also sell it on your own via Instagram or any other app. But keep in mind that you must send customers the right products and also the shipping and delivering at the right address must be handled carefully. 
If you are good at making crafty items, then use this skill to make and sell jewelry pieces online. You could make beaded, wooden, plastic, or ceramic jewelry pieces such as earrings, necklaces, rings, bracelets, etc, and sell them online at eBay or Etsy. Doing this job will also reward you with your skills and once your handicrafts are popular, you can earn a lot of money easily. In peak hours, you will have to make a lot of jewelry to sell them. Some jewelry will be bought more than others, so you just have to make sure that what items are people into buying and make and sell them more.
If you like to flaunt that you are working at a particular brand, then why not try some good stores at malls. You could work as a cashier or as a regular employee at stores like – Nordstrom or even some gas station food stores such as Quiktrip. Most of these places don't need any college degree, you can just earn well with a high school diploma. However, if you are planning to work at Quiktrip, then you do need some good math skills to pass their test. It's usually about the addition and subtraction of money. The same applies to being a cashier or an employee at Nordstrom. Basic math skills and good communication skills are important to work at any such store. Once you get your job, you can easily make money on an average of $20 to $30 an hour. 
If you have a car and you know how to drive it well, then you can also drive for Uber or Lyft. You can set your hours and work according to your convenience. However, make sure that you have a clean driving record otherwise you won't be hired. And of course, you don't need any degree or higher education to do this job. You can easily work during weekends and earn approximately $30 or more per ride depending on the distance between the locations. So go and get your seat belt on! 
You could also sell your old digital items. If you have an old phone, laptop, tablet, or an Alexa, that is still functional, then you can easily earn money by selling them. 
Be willing to do jobs which you don't like if you need money. You could even work for washing dishes in a cafeteria. Or you could provide laundry services. 
If you love to cook, then why not turn your hobby into your profession? If you have great knowledge about food all over the world and if you like to make amazing dishes for dinner, then you could try working at a good restaurant. Famous restaurants like Nobu will hire you for great cooking skills. Once you become a chef, then you can earn about $34 an hour on average. You could also become a server or a bartender and earn more money during peak hours. 
If you like to work at grocery stores, then Trader Joe's is another excellent option. An average Trader Joe's employee will make $20 to $30 an hour. During the holiday season, they can earn more than average. 
Hence, if you want to earn $30 an hour without any college degree, then you can easily do any of the jobs described above. All you need is willpower and relevant skills to work for such jobs. Not all jobs require a degree and the most successful people are dropouts who want to do something else for the world. You could be that too. The last job, finally, is becoming an entrepreneur. You can open up your own business about anything you feel is going to be sustainable for the future. A good entrepreneur must have a strong business mindset and, of course, good communication skills. You must be able to persuade people with your ideas. Good examples of such startups would be – Uber, Starbucks, Google, Facebook, Samsung, Amazon, etc. As you can see, all these were once very small startups that are now big multinational corporations. So, having your own startup is not a bad idea at all. All you need to know is that whether this idea is sustainable for the future or not, and you can make a lot of money whilst also providing jobs to others with your own business. 
Jobs That Pay $30 an Hour Without a Degree