Introduction
When deciding where to work, it is wise to research about the company, not just to prepare for an interview but to be sure you are applying for a job in a good company, that is good for you as a person and your career. The definition of a good company varies from one individual to another, what each person looks for in a company differs. This depends totally on choice, career goals, etc. In this article, I will be writing about all you need to know to decide if Wells Fargo is the right company for you. See Is Wells Fargo A Good Company To Work For?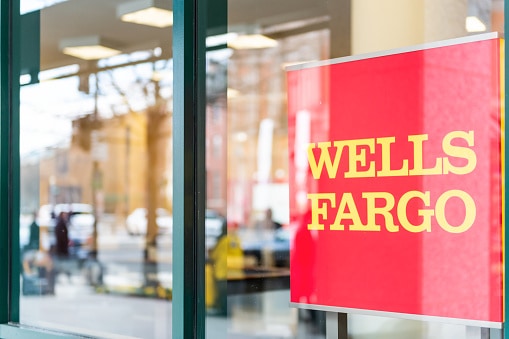 About Wells Fargo
Wells Fargo is an American financial institution established in 1929 by William Fargo and Henry Wells. The company has its corporate headquarters in San Francisco (California), its operational headquarters in Manhattan, and also has several managerial offices across the United States. As of 2019, the company has 260,000 employees. Currently, the company has over 70 million customers across the world with operations in 35 countries. Its subsidiary, Wells Fargo bank, by assets, is the fourth largest bank in the USA and one of the "Big four banks" with 8,050 branches and 13,000 ATMs.
Good Reports
Knowing a bit about the success of a company can help to know if the company is good to work for or not. But note that good reports published by a company or its promoters are not the best way to judge if a company is a good place to work.
Wells Fargo is one of the most valuable bank brands in the United States and it is known for its growth and stability, employees at Wells Fargo do not need to worry about the company folding up as the company has stood the test of time.
The Financial Stability Board considers Wells Fargo a systemically important financial institution. 
Wells Fargo Bank is ranked as one of the largest by bank deposits and market capitalization.
Employee Benefits
Working at Wells Fargo comes with benefits like every other successful company. These include;
Health Benefits: 
Wells Fargo claims to offer good medical, dental, and vision benefits for employees. This plan includes preventive care services, drug prescription, mental health. This health benefit is not just for the employee alone but also extended to the employees' families. The company's culture is aimed towards helping healthy employees stay healthy, providing an adequate plan for future health challenges, and supporting those with current health challenges.
Parental/ Critical Caregiving Leave: 
Wells Fargo claims to offer parental paid leave to employees up to 16 weeks for employees who are the sole caregivers of their children and 4 weeks for employees who are not sole caregivers, this is available after one year of working in the company fully. Another benefit is, a workweek is regularly given to any employee once in a year to care for a sick relative, and spouse with critical health conditions. In addition, Wells Fargo gives employees five days off in-home care for themselves, elderly parents, spouses. Etc.
Paid Time Off:
 Wells Fargo claims to offer time off for employees to rejuvenate and relax, this includes time off for vacation, caring for a family member, childbirth, and many more. This time off benefit is available for employees who have worked up to a year in the company, the paid time off starts with 18 days in the first year and it increases periodically. Also, apart from the paid time off, the company observes 13 paid holidays.
401(k) Plan:
Wells Fargo claims to offer 401(k) to eligible employees. The 401(k) plan is to help save up for employee retirement from the company, this is done by adding employee contributions yearly up to 6% of employee pay. Only employees who have worked for a year (will have to complete one year to be eligible).
Discounts and Savings: 
Wells Fargo claims to offer discounts on financial products for her employees, this is done to support employees' financial health. 
Commuter Benefits: 
Wells Fargo claims to offer commuter benefits to its employees; this is done by paying for mass transit. This enables employees to save more.
Education Benefits:
Wells Fargo claims to offer tuition benefits to its employees, the education benefits are in two categories; tuition reimbursement which is for sponsoring employees who wish to further their education to enhance their professional development, this is up to $5,000 yearly, and the scholarship for dependent children which is offered to employee's children, this is between $1,000 to $3,000. This scholarship is not automatic for every employee, an application process is required to access this. 
The above benefits are what the company claims to offer its employees, but the question is, is it true? Do the employees really enjoy these? Reviews by current or past employees are the best way to ascertain this.
Employee Reviews
Below are reviews of employees who have worked (former) or are currently employed at Wells Fargo, this review was gathered by indeed.com.
In the review, a phone banker who is a former employee rated the company with a 2.0-star rate complained about being pushed for referrals and targets. 
A Service manager who is a current employee rated the company with a 5.0-star rate says he loves working in the company and also commented on the company promotion strategy and culture.
A general sales manager who is a former employee rated the company with a 2.0-star rate complained about the company culture in relation to its customer service, he says this is the reason why the company has faced fines and legal actions for years and has caused the company to lay off many staff. 
A former bank teller who worked part-time at the bank for 3 years rated the company with a 4.0-star rate, wrote a positive report about the company, he commented on how easy the job was for him while working there, with a good PTO. He also commented on how Wells Fargo took care of its employees during the pandemic.
A personal banker who is currently working at Wells Fargo with 3.0-star rates says he enjoys working in the bank and helping its customers. He complained about the shortage of staff and he says the shortage of staff has affected the productivity of the available employees in the bank. 
Salary structure: 
According to payscale.com the salary range of a personal banker at Wells Fargo is between $36,000 to $ 55, 000 with an average of $43,917, the branch manager salary is between $52,000 to $87,000 with an average of $67,068, the private banker is between $52,000 to $128,000 with an average of $79,662 and Analytics consultant salary is between $65,000 to $113,000 with an average of $ 86,643.
Is Wells Fargo a Good Company to Work For? 
Wells Fargo claims to be an employee-centred company yet the employees have reported that this is not true, they claim the company only cares about figures and targets. According to what is written on the company website "our next big investment is you" the company claims to invest in its employees in several ways, the company claims to see its employees as the company's most valuable resource, yet employees complain about the stressful working environment, short staffing in the branches.
The company claims that investing in its employees gives her an advantage over her competitors, yet the company has focused more on its figures and targets, not minding whether staff get burned for it or not. Wells Fargo claims that employees have a choice and a voice, opinion matters, and that the company encourages employees to speak up and every employee is respected, employees have reported that management does not have a good rapport with the other staff, how then can staff voice their opinions when there are no listening hears?
Even though the company offers many important benefits to its employees, which include; health benefits, financial security, retirement plan, and support, etc. These are good but cannot replace a good working culture and environment, which I feel are the most important factors. 
In conclusion, Wells Fargo is not a good company to work for if you are considering building your career, or looking for a place where you will have a work-life balance. But it is a good place to start your career journey if you are looking for where to gain relevant experiences.
Frequently Asked Questions (FAQs)
1) Question: Is Wells Fargo working hours flexible?
Answer: According to employee reviews on indeed.com, working at Wells Fargo is not flexible. Employees work 6 days a week and seldom get time off.
2) Question: What is the working environment at Wells Fargo like?
Answer: Many employees complained about the poor and stressful working environment on indeed.com. Most pointed out the poor relationship between the management staff and the other workers, some also complained that the company only cares about the figures and targets but do not care about the staff.
3) Question: Is job security guaranteed at Wells Fargo?
Answer: Working at Wells Fargo is not secured. The bank is known for laying off staff and staff shortages in their branches. 
Is Wells Fargo A Good Company To Work For?