Mechanical engineering is a branch of engineering that deals in the study and design of the development, construction, and testing of mechanical and thermal sensors. It even includes other devices such as tools, engines, and machines. The branch is a combination of physics and mathematics that involves science to design and plan mechanical systems. It has been one of the oldest and broadest fields of engineering that includes diverse fields and core areas including mechanics, dynamics, thermodynamics, material science, structural analysis, and even electricity. Know more about Is Mechanical Engineering Worth It?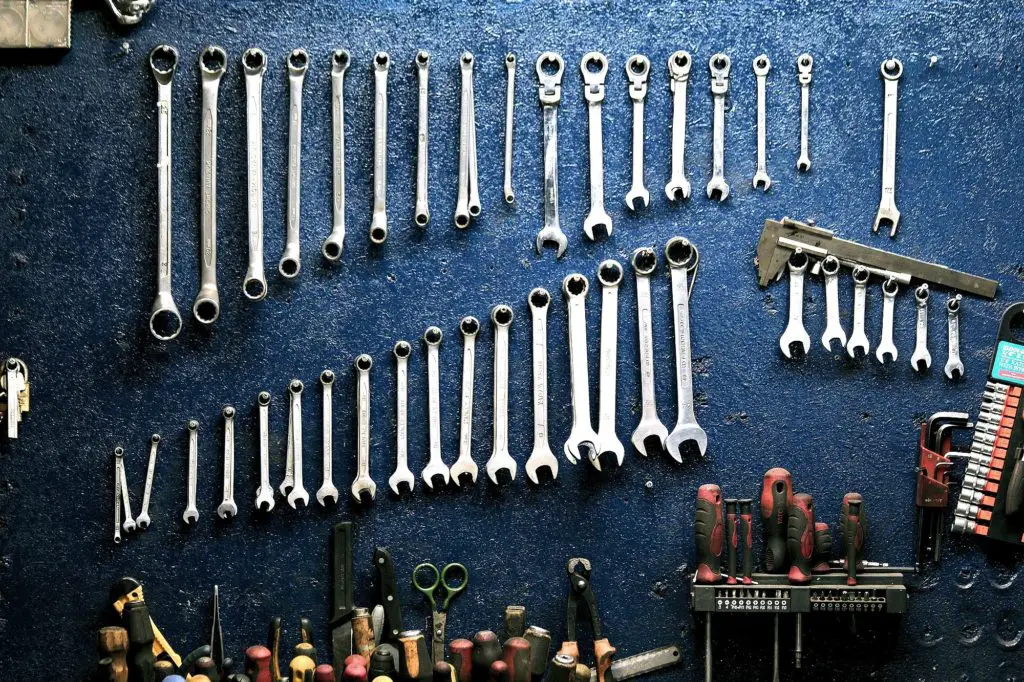 The active sectors of the field involve applied mechanics, dynamics, thermodynamics, fluid mechanics, heat transfer, production technology, and others. Mechanical engineering is centered around creating technology that eases human life and needs. In addition to the core subjects and principles of computer-aided design, computer-aided manufacturing, aircraft, medical devices, robotics, and others. 
Mechanical engineering is an alluring field and the most popular major in engineering chosen by students. The subjects in this field include automobile, manufacturing, power plant, thermal, and mechatronics (a combination of three fields including electrical, computer, and mechanical engineering). 
Educational Degrees in Mechanical Engineering:
Mechanical engineering is a disciple in engineering that is studied worldwide in many universities and forms of many degrees. Mechanical engineering undergraduate and graduate courses are four to five years of bachelor's degree courses and two years for master's that are dependent on the place and university. Bachelor of Engineering (B.Eng or B.E), Bachelor of Science (B.Sc or B.S) in engineering or Bachelor of technology in mechanical engineering or Bachelor of Applied Science major in mechanical engineering. In countries like Spain, and Portugal, the majority of South America only a degree of "mechanical engineer" is done where the course work is either a five or six-year training. 
The type of degree offered in each location differs in their degree type, qualification requirements, and job placement as well. For instance to qualify as a mechanical engineer in Italy, one has to complete five-year coursework and training and after successful completion, you have to pass a state exam. While in the States, ABET accredits most of the undergrad mechanical engineering programs to ensure common course requirements and standards among all universities. The CEAB (Canadian Engineering Programs in Canada) accredits the Canadian engineering programs.
The engineering degree in Australia is awarded a Bachelor of Engineering in Mechanical or any other field. The duration of the coursework is four years in a full-time bachelor's program. To guarantee a proper quality of engineering degrees, the Australian government has made it mandatory for the engineering institutes to accord with the global Washington Accord. Before the completion of the degree program, the student has to complete a three-month work experience job in an engineering firm. An equivalent system is seen in the South Africa education system of engineering and is coordinated by ECSA (Engineering Council of South Africa).
Mechanical Engineering as a profession
The bureau of labor statistics, tells about the mechanical engineers working conditions:
The mechanical engineers must perform their work through offices and may visit the sites where extra attention is needed.
Mechanical engineers have a full-time work schedule that involves working more than 40 hours per week. Colleagues will include other major engineers in different departments, technicians, and professionals.
The job satisfaction rate of mechanical engineers is high in America where most average Americans do well in their life. They claim that they have an enjoyable career that's fulfilling. The mechanical engineer has been reported to have a low-stress level, good work-life balance, and other benefits like a high salary and frequent promotions. 
Benefits of choosing mechanical engineering
Handsome Income: The average salary for mechanical engineers in America could reach up to $70,000 as the data given by PayScale. The opportunities to earn a bonus and commission and participate in profit-sharing are always an option and a great asset to an engineer. Mechanical engineers in more famous states like L.A, Houston, and Seattle can earn more than a 10% increase in the average salaries offered. 
Job Satisfaction: The ratio of job satisfaction in mechanical engineering is 3.7/5 based on the data collected by PayScale through more than 5k reviews. 
Strong Job Perspective: Mechanical engineering employees who are even experienced in training in the most up to date with software tools for design and simulation are positioned for moving forward in their career. Other skills such as three-dimensional printing and producing virtual simulations can provide a significant competitive printing and give out virtual-based reality a more edge in the competition as mentioned by the data of the Bureau of Labour Statistics. Even PayScale has reported that project management and finite element analysis help engineering in raising their salary by 4%.
Career Options: It is a great career choice for those who are interested in engineering since it can open up a huge range of career options that you may be interested in. If taking a more practical approach towards it, most of the students may simply not choose the subject just because they like it, they choose it to secure a better future for themselves. In reality, the salary of an engineering graduate is more than an accounting graduate and although an engineer has options to enter into accounting/ finance/ banking and other areas. However, engineering in itself is a well-paid profession so changing the field will not be a great option until and unless you don't like working as an engineer.
Easy work life: The work-life of a mechanical engineer is rather easy as compared to the myths. If you contact anyone who is working as an engineer or might see the ratio of people who like engineering and enjoy it as a job you will find it high even on social media platforms. Even the education as rumored to be extremely difficult is not difficult and many students have reviewed the college time as to be the best days of their life. So you will not be missing out on any sort of college fun just because you may think you would have to study for hours.
Cons of mechanical engineering
Competitive: Mechanical engineering is one of the commonly opted fields of engineering, therefore there is a highly competitive job market in this field. Furthermore, the work environment can be tough due to the high competition even in the firm or organization you work in. It is a highly important job and with such a position comes high responsibilities and work pressure. The failure of tasks of a mechanical engineer is directly linked to the company's budget. Any issues in performing any task by you will not only affect your reputation but also the employee's working under you. 
Gender Biased: Mechanical engineer as a profession is more inclined towards men and there are very few who pursue it as a profession. The gender imbalance ratio of this profession can be as high as the 10:1 male to female ratio. 
Working Hours: The working hours can be quite long and hectic, according to the BLS report about one-third of mechanical engineers. The job also involves overtime schedules as well, although for the majority of days it is a nine to six job depending on the projects the time can change if it needs attention.  
Educational Requirements: The most essential and minimum requirement for a mechanical engineer is a bachelor's degree in mechanical engineering or a closely related area. The undergraduate studies must have some mandatory subjects such as mathematics, physics, chemistry, solid/fluid mechanics, thermodynamics, materials, design etc. These subjects are necessary to get a job, but they may not necessarily be enough for a long term career. 
Should you continue a master's degree in mechanical engineering
It is genuine to ask yourself if a mechanical engineering degree for a master's program is worth it? It does not matter if you are a fresh graduate or have been working after your bachelor's, you may question the same thing. 
The answer is, it depends. Mechanical engineering as a graduate program needs a consistent commitment towards the course and a lot of time, so the decision is highly important and should not be decided casually. You have to consider other options as well that are more affordable to your budget and more accessible to you such as the top-caliber online education, distance education, diploma being offered by world-class institutions. Prospective students who wish to earn a master's degree in engineering can do so from the comfort of their own homes and alongside their careers. 
Benefits of master's degree
A master's degree in any discipline will give you an edge in your professional career and considerably more benefits than a bachelor's degree. Similarly for mechanical engineering having a master's degree will give you different personal, professional, and financial benefits. Although having an undergrad degree will provide you with many career choices, now many of students want to stand out in the job market and improve themselves even more so they can unlock their true professional potential. The data given by the U.S Census Bureau indicates that the number of graduates in the U.S has doubled over the last two decades. Job security is another benefit that comes along with being a grad. According to the Bureau of Labor Statistics, the unemployment rate of graduate students is lower than the national rate.
Higher Salary: There is no doubt that a master's degree comes to a higher salary. Salary is one of those factors that you should consider when calibrating the ROI of mechanical engineers grad. The average pay scale for a mechanical engineer with a master's is nearly around $88k and the top engineers can make up to $140k. 
Promotion: If you have been in a firm or a company for three to four years now but your personal growth has stuck and you may be wondering about what you should do next.  It's completely normal to think about different ways of getting a salary raise or a promotion. That is one more reason why you should consider a master's degree. You can always learn the industry side with experience but to learn the fundamentals you have to go towards the academic path. 
Ideal for researchers: A graduate degree in mechanical engineering is an ideal choice for people who wish to join research teams in the future. The master's degree will help in developing and focusing on the interests you have and deepen your knowledge in a certain area. It's also an important milestone to achieve on the journey towards a doctoral degree. Doctoral degrees are a common pathway for a prospective graduate student. 
There is no defining that a degree is worth pursuing or not, it is a matter of own development and a professional journey. There are a lot of ways to do that and in the engineering field, mechanical engineering is an alluring choice to choose. 
Frequently Asked Questions:
Will the coursework be hard for mechanical engineering?
If you feel like you absolutely cannot stand maths or physics then you may find it difficult to pursue. You can easily get bored and annoyed with mechanical engineering if you are not interested in the field. Although if you enjoy physics and maths it is a great choice to consider keeping in mind all the pros and cons of this field. You are more likely to solve cases and situations during your job and experience as an engineer rather than learning those at the universities.
What are some top universities for mechanical engineering?
There are many great universities all over the world for mechanical engineering. In the U.S some of the prestigious universities include the California Institute of Technology, Carnegie Mellon University, MIT, Georgia Institute of technology-main campus, Purdue University, Stanford University, the University of Illinois at Urbana, Harvard University. 
What are some top universities for masters in mechanical engineering?
A Master's degree in mechanical engineering is an excellent choice if you wanna strengthen your academic background and move ahead in your job placement options. Some of the top universities for mechanical engineering graduate programs include: CalTech, Cornell University, MIT, Northwestern University, Princeton University, Stanford University, University of California-Berkeley and University of Texas- Austin
Is Mechanical Engineering Worth It?