Technical jobs do and have tended to be in great demand, with lucrative remuneration packages. An HVAC engineer, for example, is responsible for installing, servicing, maintaining, and associated equipment. HVAC professionals are in great demand as residential and commercial buildings grow. They install and repair HVAC equipment. Is HVAC a good career? Let us know that in this article.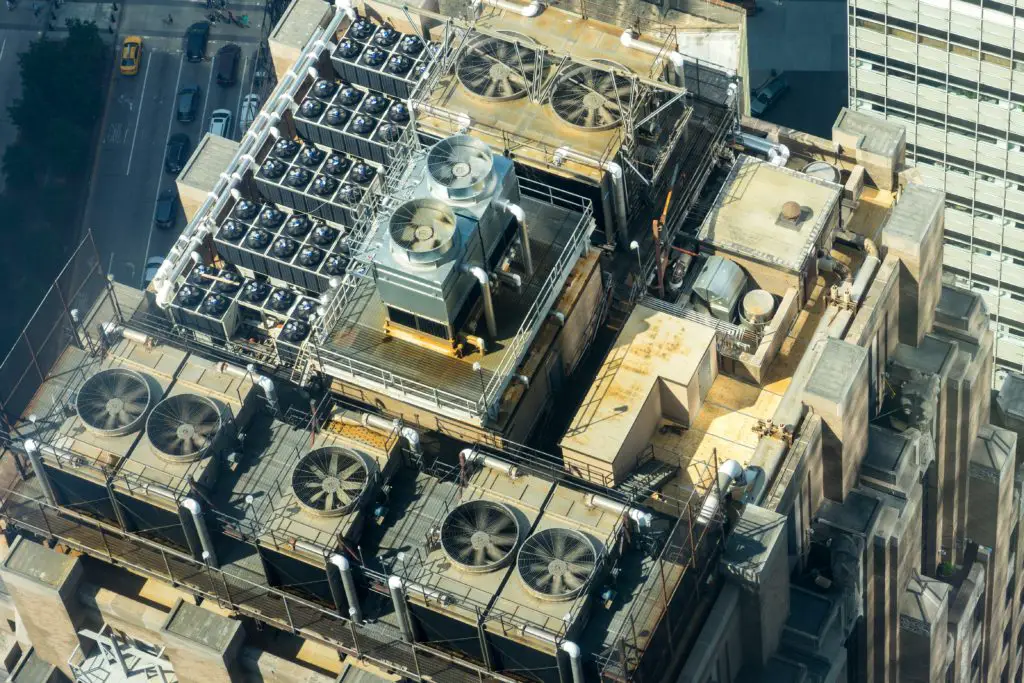 Yes, HVAC engineers with the correct mix of skills, expertise, and training may look forward to a bright future. In past years, a significant percentage of HVAC engineers have got appropriate jobs in the USA, Australia, and Canada. According to the report, HVAC occupations would expand by 13% by 2028. And by 2028, these states are expected to have the highest need for technicians. 16.2 percent in Florida, 15.9 percent in Texas, and 13.8 percent in North Dakota
Responsibilities of HVAC engineer:
HVAC professionals are in great demand as residential and commercial buildings grow. They install and repair HVAC equipment. HVAC technicians ensure that any problems with heating, ventilation, air conditioning, or refrigeration systems are resolved swiftly and effectively. 
Because they manage the installation, experts play an essential part in developing any structure that will feature HVAC systems. What property may be used for is determined by its systems. There are many responsibilities of an HVAC technician. The responsibility varies from person to person. With higher designations comes higher responsibility. 
Some minor and primary responsibilities include:
The goal of HVAC technicians is to improve the efficiency of HVAC systems. To achieve these ecologically beneficial goals, complete a range of chores.
System and Installation Troubleshooting.
Using technology and chemicals, we can lessen the detrimental impacts on the environment.
Replacing old filters with new ones
Dehumidifiers, Air conditioners, thermostats, heating systems, compressors, and other HVAC equipment are installed where they are required.
Ensure that the HVAC systems are in good working order.
Consumers save money while enjoying a comfortable experience in their homes and workplaces.
The profession is physically hard and not suitable for everyone. 
HVAC professionals must use arithmetic to calculate the precise load needs to guarantee that equipment warms or cools appropriately.
Like most other occupations, HVAC technicians have busier seasons of the year than others. During seasonal heating and cooling times, HVAC professionals frequently work long hours. Overwork is taxing on HVAC technicians' bodies, but it is not without compensation, as they are well rewarded for their efforts.
How to become an HVAC engineer?
Technical training, such as HVAC technician training, is substantially less expensive since it takes much less time. It doesn't matter which institute you attend as long as you have the necessary abilities and experience to compete in the market. 
HVAC certification might also help you negotiate higher pay in the job market. When compared to formal schooling, learning on the job is more complicated. But, in the end, the amount of work you put into your HVAC career is dependent on you.
The perks of being an HVAC engineer and all the struggle to become a sound engineer include:
HVAC professionals receive adequate training on the job.
When a person starts working at entry-level employment, they work hard and use all their energy to learn new technology. Once hired as an HVAC technician, a person can continue to study while earning money.
A person can learn critical skills in a short period.
The higher the pay, the more abilities you have.
Some days may require you to work long hours, while others require you to cope with potential workplace dangers.
A person needs training and practice to acquire sufficient abilities.
Once you've completed the course, the pay you'll get will be well worth your time and work.
After the training, it's not a bad idea to start modestly in an HVAC system because this industry is expected to develop rapidly.
HVAC as career:
HVAC is an excellent career to pursue if you're interested in the increasing industrial trend. The bachelor's and master's degrees in construction project management are ideal if you're looking for a curriculum that will prepare you for medium to higher-level roles in the construction sector. 
These programs are designed to help students acquire an advanced combination of crucial disciplines to become skilled construction managers. Engineers' earning potential increases with experience, as with any other career. Depending on the curriculum, HVAC training programs can take six to twenty-four months to complete.
Benefits of having HVAC technician career:
In addition to the expected employment growth in the sector, HVAC technicians often earn more significant compensation than workers in various other industries. 
Prospective HVAC technicians who completed an academic training program had better career chances than their colleagues who couldn't achieve such a curriculum. 
As a result, if you want to be a successful HVAC technician, a training program or certification will assist you in laying the foundation for a satisfying career.
HVAC specialists are in high demand due to the increasing building sector and the growing scope of urban and industrial projects.
HVAC technician work will continue to provide substantial career opportunities in the future, thanks to continuous advancements in engineering, building, and industry. Therefore, HVAC is a great career option to continue with.
HVAC as a business:
Since this is an emerging scope in this era, an HVAC business can never let you down—it is just a significant one-time investment. 
The number of HVAC companies has increased by a reasonable amount, as has the workforce. If you want to start a firm that keeps houses at a pleasant temperature and saves money via energy efficiency, here is the place to be. When technological advancement is in every field, entering the HVAC sector is the best moment. A good HVAC company starts with a solid business strategy.
These aspects may require for you to establish your business:
To establish a business, you must first have the expertise or relevant certification in HVAC work.
Make sure that the typical startup cost in this industry is a little higher.
When you've just started your HVAC firm, you'll want to be as professional as possible to build confidence with your consumers.
Fundamental economy research is required to establish the viability of the HVAC Company in the particular environment and location.
You can create a website to showcase your business and HVAC services.
Alternatively, because you won't be able to address the phone every time, create a business email with your URL and a professional voicemail setting.
You can also engage your audience by publishing brochures and advertisements on paper.
Because HVAC is a profession you might go from technician to billionaire in less than a generation, many contractors are youthful millionaires.
Conclusion:
Since an HVAC technician is required in every state, you might want to focus your study on the places where this expertise is in great demand. Scorching and cold climates are the ideal places to work as an HVAC technician since the demand for HVAC skills and remuneration is higher in these areas. Ensure that you fulfill all local and government criteria during the startup process.
Frequently Asked Questions:
Here we have tried to answers to some of the questions.
How do I pick an HVAC specialty? 
A glance at your skillset and figure out what you excel at. Everyone has a distinct mindset, and if you stick with doing something you're passionate about or know a lot about, you'll have a better chance of succeeding. Recognizing your shortcomings and pursuing training within these weak areas so that you may subsequently provide those services will benefit you much.
What is job security like in the HVAC industry?
HVAC professionals are unconcerned about the growth of automation in the same way that others are. HVAC technology is found in almost every home, and its maintenance is only achievable by professionals. As a result, HVAC continues to be an essential aspect of home renovations.
Is working in the HVAC industry a difficult job? 
The training isn't difficult at first. It might be simple if you have mechanical, electrical, customer service, or attention to detail skills. The execution is the most challenging element. However, when you first enter the market, the benefits range from domestic to industrial can be physically demanding.
Is it dangerous for a person to work with HVAC equipment?
Operating as an HVAC technician entails a considerable risk of personal injury. HVAC professionals are more likely to sustain injuries on the job due to their frequent usage of heavy equipment and exposure to intense heat and cold.