Working is an essential part of our daily lives. Dealing with people at the same time makes it difficult to focus. Everyone has their problems, gossip, discussions, and many more as a part of living. One wishes to share, explore, bask in with it. Here we come to know a lot of humans. Their behavior, lifestyle, their societies, class, and all that mankind. While coworking one can be under a hunch about the other person. In this Article lets see How to handle mentally unstable co-workers?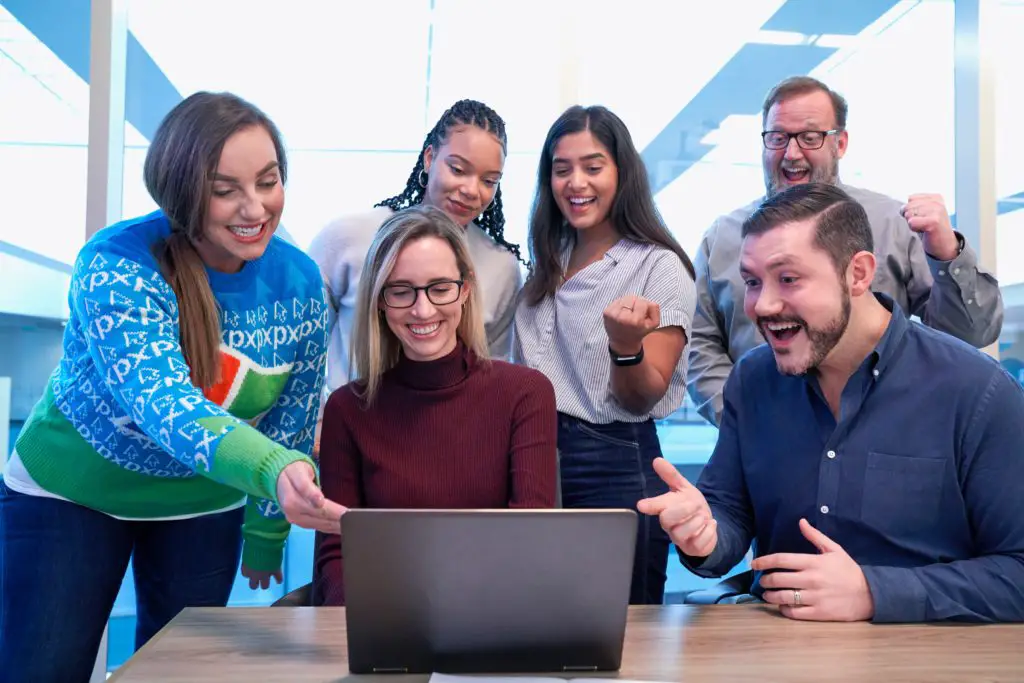 Unstable or mentally ill people, or even the one who is not finding life easy to understand or deal with can be a part of mental illness, depression, or anxieties. Mental illnesses are health conditions that involve changes in emotion, thoughts, behavior and can also be a combination of these. Here the victim undergoes some distress, consternation, problems, or even desires to which he/she is not able to deal. 
How important is mental health?
The body is what defines life as a part of nature. Health is the condition of a person's mind, body.
"Health is a state of complete harmony of the body, mind, and spirit" 
Being mentally fit is as vital as being able-bodied. A living body needs both pieces of mind and peace of hollow (HUNGER). Working is for living. Not only at workplaces but also at schools, friend circles, social media, neighborhoods, etc. there is the chance for an individual to come in contact with a mentally unstable person.  
1 in 4 adults suffers from a diagnosable mental disorder, as estimated. And many of them suffer from more than one mental disorder. 
Here comes a concern about how to deal with a mentally ill person.
Symptoms in mentally unstable person
Mood change
Feeling of sadness 
Depression
Anger at an extreme level
Excessive worries
Unable to focus
Low sleep
Suicidal Thoughts or killing tendency
Over exaggeration
Disinterest    
A person next to us can be mentally ill or going through something in life. Being mentally unstable is different from being mentally ill.
Illness can be some disorders, like bipolar, ADHD. And being unstable can be a breakdown, a time phase, which the person is not able to resolve on their own due to inconvenience in expressing or not finding the proper solution. In the workplace it can be a change in in-person activities, socializing, submissions, speed, the frequency to work and being attentive, or habits. 
A person may show all these symptoms even if he is being as normal as us. 
Life stressors can be one cause, time phase, etc. Mental illness can be recognized by a person's activities towards something, some situation, or towards a person and their communication. 
Facts about mental illness and people 
Mental health can be genetic
Around 264 million (Est) people are affected by mental illness
Women are high on ratio than men
Mental illness is predicted to be the second cause of depression and suicides
The most suffering individuals are adults between 18 to 26 age group
SMI (serious mental illness) is one of the leading causes of suicide.
How to handle the situation and the person?
 This is the major concern and problem of every individual on how to deal with a mentally ill person. 
The first action one takes is getting frightened and beginning to shout and attract the crowd. Another one is before knowing anything, declaring them as an unstable person. Next comes gossip, the chain of passing the parcel. One should avoid all these behaviors and actions. 
Staying calm is the key in many situations.    
 First of all, try to know the intention and understand the communication of the person. A mental person cannot always harm us. But a criminal mind can. Explore more, try to ask and express. Because feelings and emotions are common in living pals. There are many consulting programs like the Employee assistance program (EAP) that let them know about it. Explain to them, counseling services can help. There are a lot of social groups and societies formed by the public to maintain awareness and to let other people come together and share their traumas. This could help the most, as it leads to involvement with more individuals as a correlation and common emotions can help out. If the person is a friend, do not get worried and begin pervading the matter. 
Avoid embarrassing circumstances. Peace of mind is a must, spirituality can help. Give them positive words. Do not provoke, make them focus on the ongoing responsibilities, and tell them time passes, nothing is permanent. Be polite as words can be swords. Watch out for the offending behavior and self-care too. 
Unstable personnel creates unpredictable painting surroundings, in particular, if colleagues feel uncomfortable or threatened. Learning the way to take care of a risky worker eases the anxiety and enables each person to paint more efficiently. If the worker has an intellectual situation inflicting the risky situation, the worker can be blanketed beneath the Americans with Disability Act. Familiarize yourself with the complete scenario to determine the way to proceed.
Gather Information
Complete expertise of what the risky personnel is managing enables you to method the scenario. You want to recognize if the worker has intellectual contamination that causes the instability so that you recognize the way to proceed. Determine if a real analysis has been given. In different situations, the worker is managing an annoying scenario both at paintings or at home that causes emotional or intellectual instability. Document all disturbances you witness in the workplace to set up a report of behavior. Write down the date, time, and scenario that led to such things as emotional outbursts, violence, or different poor interactions among the worker and her colleagues.
Meet with Employee
Take time to fulfill with the risky worker to speak about the scenario immediately with him. If you worry that he would possibly come to be violent or out of manipulation, ask every other supervisor or protection employee to enroll in you or live close by in the course of the assembly. Talk approximately the behaviors you've witnessed. Ask approximately useful resources you may provide the worker or inns that would assist. For example, an emotionally risky worker would possibly benefit from a personal room he can visit while he feels out of manipulation or overwhelmed. Adjustments to the painting's timetable or surroundings are different viable inns to assist the worker. 
Get Assistance
If your organization has a worker help program or EAP, refer the worker to this system. He/she is capable of acquiring personal assistance from an expert for any private issues affecting her stability. If the hassle is outside the scope of the EAP, the expert running with the worker via this system is capable of referring her to every other expert or longer-time period therapy.
Provide Support
If the risky worker feels you need to assist him, he can also additionally reply more clearly in your actions, in particular, if he receives expert assistance at the side. Create an ordinary assembly or tracking device with the worker to test with him on an ordinary basis. Training or records for the relaxation of the team of workers on the way to engage with the worker is every other manner to help him. By letting different personnel recognize the way to address him, you assist lessen times of poor interactions.
How to cope with a bothered co-employee:
1. Observe styles and recognize the character's emotional triggers. When you figure carefully with someone, you could examine what appears to disillusioned the character. Use this data to recognize what topics to keep away from whilst possible, or to provide you with a warning to the styles of conditions in which you want to apply excessive diplomacy.
2. Don't make the character's conduct in my view or make the hassle worse through overreacting. An emotionally risky co-worker may be extraordinarily irritating. Recognize that the conduct you're experiencing is "the manner he/she is". Call on all your pleasant coping capabilities to preserve your cool round and the risky person so you don't create a good larger hassle.
3. Stay courteous and respectful in all of your interactions with the character. If the person's conduct is affecting your peace and your capacity to work, you can pick out to offer a few behavioral remarks to the character, that specialize in job-associated behaviors as opposed to reasons or thoughts. Simply describe what's been happening, how the co-worker's conduct is developing a hassle for you, and respectfully request an alternate. Finally, propose to contribute to the solution, asking the character for hints approximately what you want to do differently. This extra step can also additionally lessen the character's defensiveness.
4. Discuss your issues together along with your manager, and when you have protection issues, speak with HR or Security. Your manager wishes to recognize approximately continual issues withinside the place of business. Before you speak for your boss, put together specific, behavioral examples of the issues which have occurred. Your manager can also additionally endorse methods to deal with the scenario, or he/she can also additionally need you to speak to different officers if the scenario seems dangerous.
What are the duties of the supervisor in stopping dysfunctional personalities from making the place of business toxic?
1. Monitor the conduct that influences teamwork, quality, and consumer service. "Attitudes" get proven in conduct. When that conduct influences organizational desires like consumer service, quality, or teamwork, it ought to be confronted. You can't speak with personnel approximately what you "assume they're thinking". You ought to be conscious of observable conduct and overall performance.
2. Conduct an overall performance hassle dialogue with the character. Provide remarks on how the conduct influences organizational desires, and deliver hints for alternatives. Involve the worker in a -mannered dialogue of ways the hassle may be resolved, and make a motion plan. Follow as much as to make sure the scenario is improving.
3. Utilize worker help applications as a useful resource to improve, now as an excuse for now no longer changing. Employee help applications are a splendid resource. They offer a personal vicinity for the worker to cope with stresses and grow to be greater powerful in about with others withinside the place of business. However, the worker ought to now no longer be allowed to excuse conduct through in reality claiming, "I went to that worker help software such as you said. What else do you need?"
4. Be inclined to terminate a worker after they've been suggested and do now no longer take advantage of possibilities to alternate. When an HR expert or supervisor has used accurate innovative subject techniques, the worker has each the selection and the assets to alternate the complicated behaviors. If the character does now no longer observe through, termination can be the best option. In essence, the worker has executed the firing through the refusal to take benefit of the possibilities given.
Conclusion
Mental illness does not always mean a medical disorder. It can be an emotion or a negative phase of life, the individual is not able to deal with it. Recognition is a vital factor. Otherwise, there are medical practices to overcome the illness. One can come out of that. There is a need for support and understanding. Asking for any burdens in work, job concerns, or assistance needed.  
Exploring
Reaching out for help
Understanding 
Assistance
Awareness
Stay in touch
Job coach
Suggestions
Meditation or spiritual help
These can be some basic actions to take for the employee or co-worker.
Currently, the situation is worsened. Due to the covid 19. The ratio of mental illness has increased. Due to the impact of the same. The isolation, the death rates.
 The fear, isolation, and mental impact of the pandemic have affected the working sectors and workers harshly at higher rates than normal. And now the scenario is "work from home" which helps in social distancing as well as mental distancing. One cannot be with gadgets all the time.
Problems at work are more strongly associated with financial and work 
load problems, rather than health complaints and then with life stressors and family problems.
Most arising questions 
How should I deal with a mentally unstable person?
How to conclude anyone is a mentally ill person?
Is that person mentally ill or just going through something?
How can I help?
How to handle mentally unstable co-workers?