In life, working or spending time where one's passion lies is one of the ways to lead a healthy and fulfilling life. Not everyone can be a storm chaser, the same way it's not everyone that can become a doctor. Being a storm chaser entails having a deep passion for everything related to storms. This is someone who'd leave everything else just to find every information they can on a particular storm. People in this category, who want to know what being a storm chaser entails and how to become one, should read on.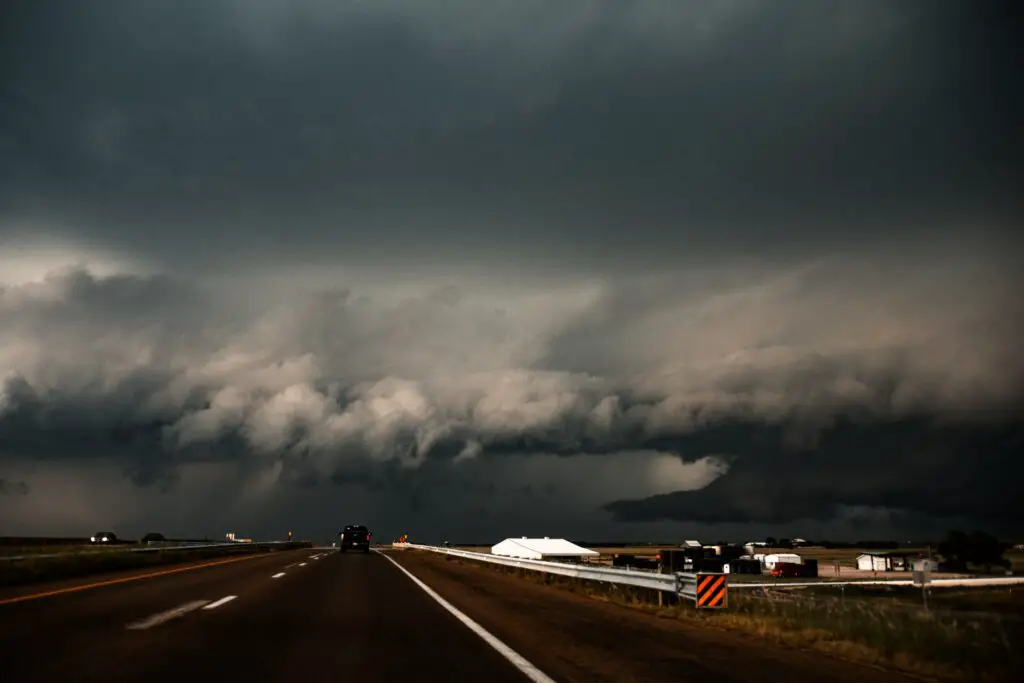 How To Become A Storm Chaser?
The answer to how to become a storm chaser depends on the kind of storm chaser the person wants to be. Someone wanting to become a storm chaser for fun doesn't need any specific qualifications. While someone wanting to be a professional needs an outstanding academic background to stand out.
Who Is A Storm Chaser?
As explained before, the best advice to give anyone as regards the job to devote one's time and energy in. Is that the person involved discovers what they love and only spends their time doing what they love. They can turn it into a job that pays them if they want because no hobby doesn't have monetary benefits. 
It's important to explain who a storm chaser is. The reason is some may believe they're one and they are wrong. 
Without further ado, a storm chaser is a person who looks forward to when there will be a storm. They pray it doesn't cause havoc, however; they look forward to it.
If it is not happening around their environment, they don't mind traveling miles to where it happens often. What are they looking for? They want to find out every information about it. 
Such as why the storm is happening, the cure for it, and just everything worth knowing about it. Anyone that gets this way over storms is no doubt an avid lover of weather and a storm chaser. It's these kinds of people that need to know how they can make the most of being a storm chaser. 
Different Ways Of Becoming A Storm Chaser 
Storm and weather chasers have two options as regards making good use of their passion. Those two options include
Turning Storm Chasing Into A Hobby
They can either opt to let it be a hobby whereby they have another work fetching them money. Here, being a storm chaser will be something they engage in when they are less busy. 
To improve and learn about the skills needed. They can make a phone call trip or a road trip to the National Weather Service. 
Upon calling or getting there. They'll let the personnel available there know they want to be a part of the SkyWarn course. 
The course costs nothing and the potential storm chaser will learn everything about the storm. Starting from how to watch and predict storms. 
As well as how to put out storms and take measurements of the storm environment. To show tv and radio personalities in charge of weather forecasts.
Earning A Living As A Storm Chaser 
Another option is to turn it into a work opportunity. This requires having specific certification before they can walk into any company and apply for a job. 
Having a specific certification involves going to high school and proceeding to university or college to study science. Then finishing with meteorology as a postgraduate degree.
As someone that wants to earn a living as a storm chaser, they can work as a researcher. This means going after storms and putting into paper every piece of information found on the particular storm or wrong weather.
Alternatively, the person can work in news agencies. Or as a presenter providing information on videos and pictures of storm footage to the entire public. The storm chaser that'll work as a presenter must love talking as well.
Specific Duties Of A Storm Chaser
Below are certain duties potential storm chasers must note. This way, they can tailor their skills in that direction to perform well in their field. They are as follows;
Provides posts on the behavior of occurring weather and storms.
Get a good camera to shoot pictures and videos of weather conditions. Which they can share with news and tv personnel in charge of sharing weather news.
Make research and get an analysis of the reasons for the occurrence of storms and weather. They can share the information with the community so the community can be on alert and watchful.
Find other storm chasers and collaborate to work with them as a team and collect data using specialized meteorological testing equipment.
Monitor weather reports for any expected severe weather in specific regions.
Places In Need Of A Storm Chaser 
People clueless as regards how they'll make a profitable income as a storm chasers should pay attention to this. Below are cool places in need of a storm chasers;
Touring organizations such as Cloud 9 Tours, Chasing Adventure Tours,  Silver Lining Tours, and Tempest Tours. 
Great personnel actively in the business of keeping the environment safe. Such as The Weather Channel, Severe Storms Laboratory, AccuWeather, National Weather Center, and Storm Prediction Center.
Finally
That's it with everything worth knowing as regards becoming a storm chasers. A storm chaser is as important to humanity as people in the medical field do. Therefore, this post urges potential storm chasers to stand forth today, exploiting their field.
Frequently Asked Questions 
#1. Does storm chasing still exist?
Yes, it is still up and running. Whenever there's any occurrence of a storm on the outskirts, prairies, or the plains, there's a storm chasers working on it.
#2. Is being a stormchaser dangerous work?
Of course, the weather changes in a flash. This means a single mistake can cause a lot of havoc.
#3. Where are the best places to carry out storm chasing?
The best places to get real with storm chasing are places where there's a frequent occurrence of storms. Places such as Nebraska, Kansas, and Oklahoma.
#4. Is it expensive to work as a storm chaser?
Yes, it's quite expensive, a storm chasers can spend over $7000 when there's a storm outbreak such as a tornado.
How To Become A Storm Chaser?