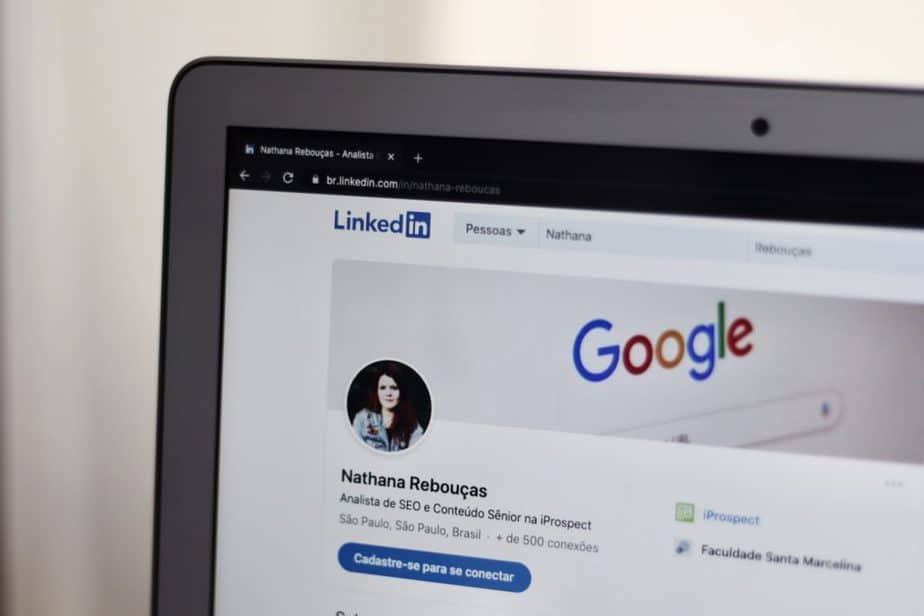 In today's world, it's kind of difficult to gain any major developments in your career without learning how to network. LinkedIn is one such social media platform with a career-centric perspective in mind. Today's topic- How To Announce Your New Job on LinkedIn.
While it makes sense to share your achievement on other social media platforms, posting on LinkedIn ensures that people come to know about it in a professional capacity. It is best to follow this simple guideline I have provided below to ensure that your announcement looks as professional as possible. 
When and how to let people know
It's perfectly understandable if you find yourself in a bit of a hurry to let the world know about your latest achievement. But exercise caution, and only go forward with announcing the new position, if plans are definitive.
The important point here is to make sure that you do not give any premature signs of leaving your current job. Simply because this can negatively impact your new position, as well as the position you currently hold. 
You want to ensure that you let your boss know first before word gets to them from someone else. The key here is to ensure that no bridges are burned, in the scenario where you might need references in the future.
Another important rule is to pay homage to one's colleagues, managers, and other superiors from your previous position. By doing so, you are setting a precedent and putting out a positive vibe, despite leaving the company. All of this is important because your announcements are public and many people will notice them.
These unsaid rules do not just apply to LinkedIn but most social media platforms as well. Your announcement should contain what you've learned so far, what you liked about your current role, and finally your overall development as an individual.
How to announce a promotion on LinkedIn 
The first scenario is where you are leaving an organization and joining a new one. In this case, it is ideal to make two posts. To begin with, make a post detailing your departure from the current position you are holding. Do this keeping in mind to follow the etiquette laid out above. 
Once you have done this, make a new post with information about the new post and share your thoughts. In making these two posts, potential recruiters and professionals will see you in a much more positive light. It also showcases that you were not fired or let off from your current position and you willingly resigned after receiving the new job offer.
The second scenario involves promotion to a higher post within the same organization. In that case, you have to update your LinkedIn profile accordingly and not follow the same steps as you would when leaving the organization. 
The great feature about LinkedIn is that it automatically recognizes a promotion within an organization. So, when you go to add a new position under "Experience" and put in your organization's name, LinkedIn automatically connects the new position with the previous one. It comes out looking quite clean and cohesive on your profile, and most importantly gives out the information that you were promoted. 
Following these different methods ensures that you can keep your online image updated. This is very important considering the sheer unpredictability of the job market. In maintaining a decent online presence on LinkedIn, you make sure that you are on the radar for better jobs or coming out of a state of unemployment.
The Post itself
Although LinkedIn is a very social media platform to most others, you cannot announce it casually as you would conventionally. Make sure that you use professional and courteous language throughout the post. Strictly avoid using SMS language.
In the scenario where you are joining a new organization, be sure to attach their logo to the text. People must notice your new company as soon as they see the post. They should not have to read through the text to take note of it. 
If you do not put up an image there is a chance that other professionals or potential recruiters might just gloss over your promotion or new position, and not give it enough importance.
Why it is important to keep your LinkedIn updated
The most important reason to keep your LinkedIn updates is that it deeply aids in the process of a job search and helps one network on a different level. Even if a person is not necessarily directly looking for a job. Having an updated LinkedIn profile broadcasts your professional achievements and acts as a safety net, should things go wrong.
Another important aspect is that LinkedIn ultimately helps in letting you keep a track of all of your achievements and how far you've come. All of this acts as a catalyst in helping you analyze whether you need to move on from your current job. 
Because LinkedIn features such a vast network, it makes it easier for people to search for jobs and observe how people in similar fields are performing. 
Conclusion 
LinkedIn is a very versatile social platform. It allows one to network in a more professional manner and maintains a good network. Announcing new positions or leaving a company is important in shaping how your network and potential employers perceive you. 
In doing so any individual ensures a solid portfolio and an online presence. It adds to building a brand image of yourself and marketing yourself, which ultimately enables one to go for better opportunities 
Frequently Asked Questions
How long should one wait before announcing a new promotion or job? 
With a promotion, you can announce it relatively quickly. With a new job, however, take more time with it. Either way, it is best to ensure a degree of certainty before making any announcements hastily. 
How active should one be on LinkedIn? 
You do not need to be overly active to utilize LinkedIn. Just ensure you log in twice or thrice a week and update your profile if there are any changes. If you are looking for a job, it is recommended that you log in daily. But if you are already in a position, an occasional check-up will suffice.
How To Announce Your New Job on LinkedIn