How Much Do Pro Skateboarders Make?
People think of skateboarding as a career option. It's a huge step but the skateboarding industry is large. Many skateboarders who are pro are representing companies and are worth millions of dollars.  A pro skateboarder makes about $1000-$10,000 per month. Sometimes the skateboarders are approached by a brand and at this, they earn in 7 digits. There are many other ways a pro skateboarder earns. Let's get into the details.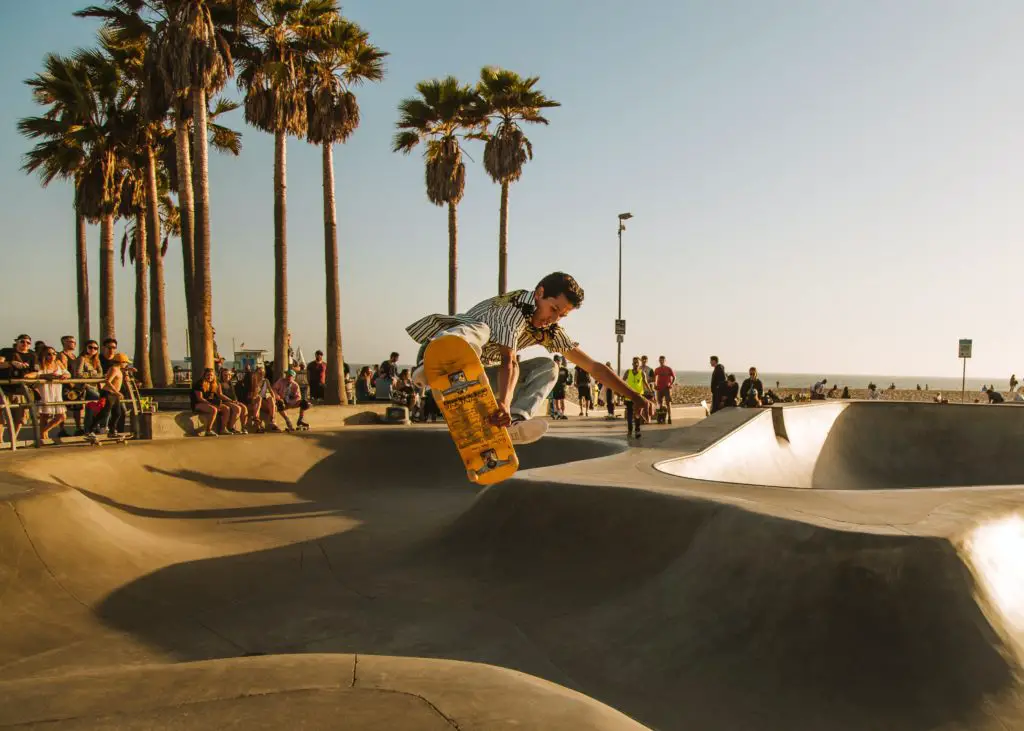 How do Pro Skateboarders Earn?
The earning of a pro skateboarder depends on the company he is associated with. The company decides the amount paid to the skateboarders. There are four-way they are paid:
Sponsorships:
A pro skateboarder can be sponsored by any company and get monthly paid as a retainer fee. This money can be used for their expenses while they are trained by the company. The company sends these pro skateboarders in a competition and their daily expenses are paid by the company. Here is the kind of companies that sponsor a pro skateboarder:
Skateboard Deck:  Every pro skateboarder has decks. They receive around $1000- $3000 payments monthly.
Wheels: Wheels companies are generous and they hire pro skateboarders who receive $2000 or more. 
Trucks: This is the company that is the holder of decks and wheels and that is why it pays the least amount to the skaters. The payment they receive is $250.
Shoes: This company pays higher and skaters are happy to be sponsored by this company. This company pays a handful to the skateboarders. The amount is not disclosed.
Sunglasses: Skaters usually are not harmed by the UV rays of the sun. But if they sport sunglasses for precaution, then they can earn $1000 monthly. 
Clothing: A pro skater needs taste in fashion, so if he is part of a clothing company, he might earn $500 monthly.
Watches: A watch sponsor would pay a pro skater amount a year, which will allow him to buy a Rolex watch for himself.
Royalties:
When a person buys a piece with a pro skater's name on it the skater receives royalties. It is the kind of commission that they receive when an item of their name is sold. The amount of royalty depends on the company's agreement with the pro skater. It's kind of a marketing strategy to make the skater popular and get fans to buy the items of his name.
Endorsement:
A pro skater gets paid when he promotes a certain product. The pro skater wears or uses the products like watches, drinks, shoes, decks, t-shirts, etc., and gets paid for that. This way they introduce the product to the general public. This is a commonly used marketing strategy.
Competitions:
The simple way to earn is through participating in various skateboarding competitions. The prize money is worth covering the expenses. The competitions are in four stages:
Beginner:  A skater who has just begun skating.
Intermediate: A skater who has a bit of experience and does some tricks. 
Advance: A confident skilled skater who knows all tricks and is a professional.
 Sponsored: A sponsored skater is someone who has mastered all the skills and knows every trick.
The local or minor competitions give prices ranging from $100 to $5000. 
Various Competitions: 
There are various competitions hosted by countries, in which a pro skater participates in the hope to earn the winning prize. Here are some main competitions: 
The Street League Skateboarding is what a pro skateboarder awaits since it is a large amount of money and also has the perks of gaining fame.
The Maloof Money Cup competition is where a skater can win a prize of 100,000.
'X Games' held by ESPN gives the pro skater a chance to win about $50,000.
Types of Competition:
Downhill: Downhill is a kind of skating that involves going down fast on a hill or slope. It is a technical and dangerous kind of skating.
Freestyle: It is the oldest type of skating. In this, a skater performs random tricks on flat ground. The rules of this kind vary from competition to competition.
Street: In street-style skating, a skater rides through the street performing stunts on rails, slopes, bins, uneven surfaces, benches, handrails, etc.
Vert: This is not an ordinary style of skateboarding. This kind requires a pipe or slope and a lot of air for jumping. This style is famous in various competitions including the X Games. 
How to Get Sponsored for Skateboarding?
 Making skateboarding a profession means getting paid for the sport. That is possible if you get a perfect sponsor. A sponsor provides a skater a platform to earn by keeping their passion intact. Here are some components needed to gain sponsors:
Be Passionate about Skateboarding :
A person must love whatever he does. If you love skateboarding just skate it with all your heart. Put your heart in and that is what will get you sponsorship. Be passionate and enjoy your work.
Have a Style:
Be yourself when you are skateboarding. Have your style that would shine your personality. Skating like you is your only competition. A sponsor is looking for someone who stands out with originality.
Have a Winners Attitude:
No matter what the situation is, maintain an attitude that would impress the sponsors. Be positive about things and have confidence. Having a winning attitude might be the key to impressing the sponsors.
Get Noticed:
Have an up-to-date social media account and promote yourself. Post videos of your skateboarding and gain viewers. Keep your social media accounts updated with your skills. This might get you noticed by the sponsors.
Make Networks:
Make connections through social media. Contact the managers of the company you would like to get sponsored. Send them your skating videos and display your skills. Get to know people who would lead you to the doors of sponsors.
Make Constant Improvements:
When the sponsors look for a skater, they always choose the person who improves his skills day by day. A skater must constantly improve his skills like skating, marketing, video-shooting, photographs, etc. The main skill includes social skills, which must be improved at any cost.
What is a Sponsor Proposal?
A sponsor proposal is a way a person contacts the company. A skater needs to contact the company directly with a proper proposal. A proposal has a format:
Start with a Story:
A way to connect emotionally with the company is by writing a story that describes the way your life changed or if you changed someone else's life. This approach will give the person an emotional reason to sponsor you.
Describe what you do:
This is the part where the important matter is described. Here the person must explain what you do along with why you do that.
Benefits of Hiring You:
A sponsor must know the perks of sponsoring you. This part will seal the deal. If your skills are in favor of the company, then they will sponsor you.
Create an Advisory Board: 
Having a team with an immense amount of experience will encourage the sponsor to choose you. Whether you have field experience or not, the team matters.
Have a Menu of Price:
The sponsor will ask you what you demand and there, you must be able to explain the price, keeping in mind your skills. A person with his price menu would impress the sponsor.
Find the Right Person in the Company:
While approaching a company you must contact the right person who would help you to get sponsored. Companies have various departments ask for the marketing or public relation department and approach their head.
Conclusion:
A hobby or passion can be turned into a career like skateboarding which is not just a sport these days. Pro skateboarders are earning huge amounts by following their dream. Be it by participating in a competition or being hired by a company. Skateboarding is not an easy task, it needs practice and learning, but it can be a full-time profession.
Frequently Asked Questions:
Do Skateboarders have another job?
Answer: Whether it be a pro skateboarder or a normal both have day jobs. The amount they earn through skates might not be enough when they have a family to support. They will always have other sources of income along with skateboarding.
Can Skateboarding be a career option?
Answer: Skateboarding can be a full-time career option. A skateboarder can work in advertising and merchandising, he could be a professional skater who takes part in various competitions. A skater can also work in designing skateboards, skate related merchandise. 
How much does a sponsored skater get paid?
Answer: The amount varies from company to company and brand to brand. A sponsor skater gets paid by the company he works for and the product he represents. A clothing brand may pay less as compared to a shoe brand. Usually, when a skater is sponsored by any shoe company, he is expected to earn a huge amount as compared to all other company brands. 
How many hours of training does a pro skater need?
Answer: To become a pro skater, a person needs an immense amount of training. Some might require training for 8 hours a week and that too for 1-2 months. The usual hour a skater train is 5 hours a week.
How Much Do Pro Skateboarders Make?