2008 started, San Francisco-based company is a social networking platform for people from the same neighborhoods. Nextdoor which is launched in the US in October 2011 is currently available in 11 countries such as Germany, France, Denmark, Canada, Australia, Italy, Spain, Sweden, Netherlands, the United Kingdom, and the United States of America. Nirav Tolia, Prakash Janakiraman, David Wiesen, and Sarah Leary were the brains behind this local social networking application, and Nirav Tolia become the initial Chief Executive Officer. The application which has 27 million active users had four investors initially. In this article, we will see about 'How Does Nextdoor Generate Revenue?'.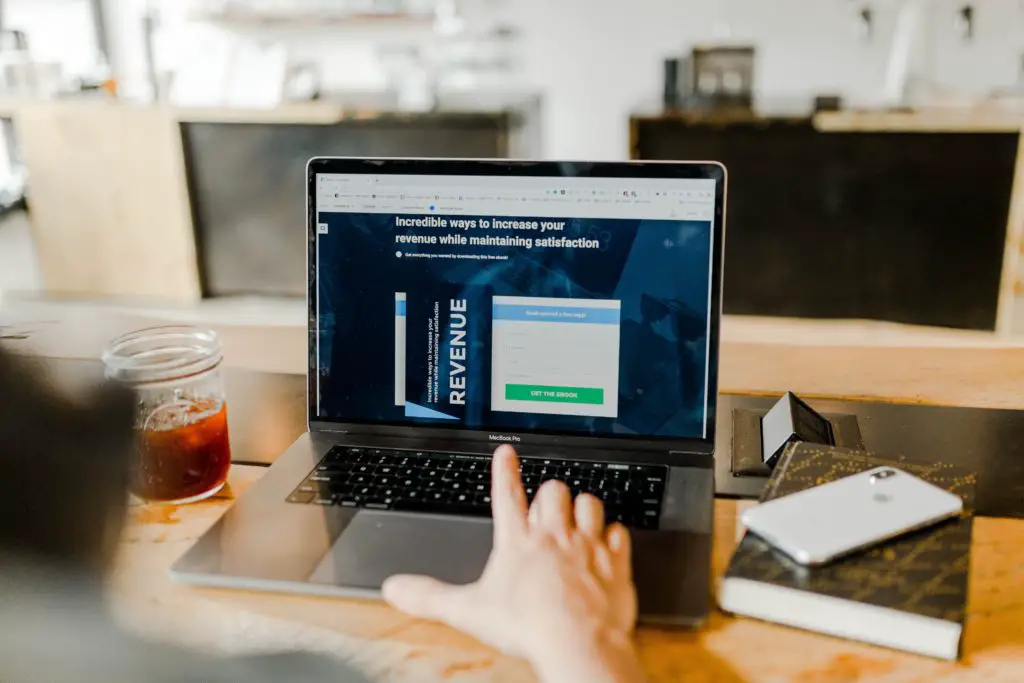 How Does Nextdoor Generate Revenue?
After the pandemic, Nextdoor marked an 80% increase in their daily use. In 2017 Nextdoor acquire the UK-based local socializing application "Streetlife" and in 2019 they brought "Hoodline" a local news site. The major source of income for the company is through its advertisement programs. Primarily they have three major schemes such as sponsored posts, neighborhood sponsorship, and local deals. Local businesses are utilizing the platform for advertising their product to their target audience. And through these means, Nextdoor had collected a revenue of $123 million in 2020, according to Reuters 
Working of Nextdoor
Primarily Nextdoor connects people from the same geographical zone and helps them to share information, news, and even products in the same area. People can create certain "Neighbourhoods"  with specific geographical buffer zones and can add people living within the zone. A minimum of 10 members are required to create a neighborhood. Everyone in the same neighborhood can see the posts made by other members on their feed. One person can join only one neighborhood according to their home address and location on the map and one has to share their correct address and phone number with Nextdoor, which won't be shared with anyone and would be confidential.
Utilities
Local news and information, exclusive to a particular region, can be shared through this platform.
They can also buy and sell products within. Small businesses and ventures can have great development through the connections of this "neighborhood".
During times of global pandemic, Nextdoor acts as the perfect source of information for knowing what is going on around the locality. 
Lost and found notices, petty crimes, local complaints, etc. regarding a smaller locality are shared within the "neighborhood"
Frequent discussions on local politics are an ongoing activity on this platform.
Death and birth, family celebrations, etc. were also shared by neighborhood members through this platform.
House services can be easily found with the help of this platform.
Along with posts members can add polls and events also.
Revenue generation
Till 2016 Nextdoor remained a venture capital funding company, so they weren't generating any such revenue. In the seed stage of the company many private individuals or firms, such as Benchmark Capital, Shasta Ventures, DAG Ventures, and Greylock partner invested $18.6 million in Nextdoor as capital, and in an exchange for a small percentage of the company profit share or equity. In 2015 it collected an amount of $1.1 billion from value investors. 
Many organizations or individuals invest in companies in their incubation stage where there won't be any kind of revenue generation but have great potential in the future. So initially Nextdoor was one such and wasn't making any revenue. But in Venture capital funding, organizations invest in companies that have the potential in making a great profit in the future. Similar to that it was after 2016 Nextdoor began to introduce revenue-generating schemes in the company.
Currently, Nextdoor generates revenue through three major schemes such as sponsored posts, neighborhood sponsorship, and local deals. Firms and individuals are paying Nextdoor for extra exposure for their products, firm, or posts through their application.
Sponsored posts
Sponsored posts are a program of Nextdoor in which individuals or organizations pay for a boost for their posts which may be regarding their organization, products, services, etc. Such posts are similar to the normal ones except for a "sponsored" tag. Suh sponsored posts will appear on the feed and neighborhood mails of the members. Since a minimum of $25000 should be paid monthly to Nextdoor as a fee for this boost, sponsored posts are mainly used by international businesses or big local firms. Sponsored posts work more like advertisements.
Neighborhood sponsorship
This program is for the development of local businesses. By paying a monthly fee as a subscription they can advertise their products or services on Nextdoor. Such ads would be shown in the feeds of people living in that particular region where the business belongs and also in the feed related to the particular product. Digest emails that are sent to the members frequently will also be included in such advertisements according to the field their product belongs.
Usually, services such as real estate, maintenance works, local shops, etc. are using this scheme of Nextdoor. Subscribers can end their subscription whenever they wanted to and this makes the scheme more appealing to small local businesses. The recommendations received by these local businesses will also be shown along with their advertisements which make them more appealing and trustworthy to the customers.
Local deals
"local deals" allow local businesses to conduct deals and discounts for people in the community. By paying a rate to Nextdoor, which ranges from $3 to $90, they can conduct fixed discounts, coupons, percentage off, buy one get one free, etc. for people in the same locality. The app will show this as upcoming or going on deals in the feed, digest, the business section, and the local deals section.
People who own local businesses or services can make use of this by purchasing a subscription either from month to month or one time in which your deal will be shown for seven to 30 days. And through this not only the local businesses can boost their business, but also local people can support their neighborhood businesses.
Why it's appealing for advertisers?
Nextdoor has proved its reliability to advertisers mainly because of its effective algorithm. Advertisement regarding a business from a particular region would be shown to people from the same region, and this gives the advertisement more reach than on any other social media platform. 
Since a valid contact address is needed to stay on Nextdoor the chances of having fake users are less in number in Nextdoor when compared to other similar applications. These had built a strong trust and a large number of people utilize these schemes, thus increasing revenue.
Advertisers can select and sponsor certain ZIP codes (postal codes) and people living in these particular zip code areas will see this advertisement or post in their feed. Through this, they can reach their target audiences.
People who are utilizing the local deals program can even monitor the performance of their deals. Nextdoor provide them with information such as the number of times the deal is shown in the feed, local deal section, or the business section, the number of times members had clicked the deal, or the number of members who have saved the deal. Such statistics regarding their advertisement boost the confidence to advertise on Nextdoor, even for small local businesses.
The Numbers
The company which started with venture capital of $18.6 million had collected a revenue of $123 million in 2020, according to Reuters. According to Tolia Nextdoor had collected "tens of millions" in 2017 through advertisements. It generates annual revenue of $100.3 million per year. In the second quarter of 2021, the revenue of Nextdoor increased by 66% when compared to the second quarter of last year. And a $1.57 increase in global average revenue per weekly active user (ARPU).
Even though most of the information regarding the revenue of Nextdoor, especially specific numbers, is not revealed by the company, there is a clear growth in both investment and revenue according to the investors' report for 2021. A serious growth rate can be traced to the use of the application after the global pandemic Strikes. The company which currently has 716 employees clearly shows a rise of 35% increase in the number of employees.
Conclusion
When Nextdoor started in 2011 with a venture capital of $18.6 million, it acted as a gluing agent between neighbors residing in a particular region. Till 2016 Nextdoor remained a non-profit generating application and it was in 2017 that they started with the introduction of advertisement to make a profit. Since then both revenue and capital investment had witnessed steady growth. From the advertisement, they had spread their revenue-generating schemes to sponsored posts, neighborhood sponsorship, and local deals. Nextdoor which has always been used as a medium for reporting missing and found, local crimes, sharing local news, etc. has also been used for the development of local business, real estate, household maintenance, and services both before and after 2017. Recently, in 2021 June, CEO Sara Friar announced a reverse acquisition by a public organization for a deal of $4.3 billion. For Nextdoor to go public, it's all set to merge with Khosla Ventures Acquisition Co. II by the fourth quarter of 2021.
How Does Nextdoor Generate Revenue?- Find More About It