Barstool Sports Company Specializes in comedy, eCommerce, sports, and advertising. Its journey started from getting known through a newspaper to a website, mobile application, and social media platform. It was founded by an American Internet celebrity named David Portnoy. Learn how does Barstool make money.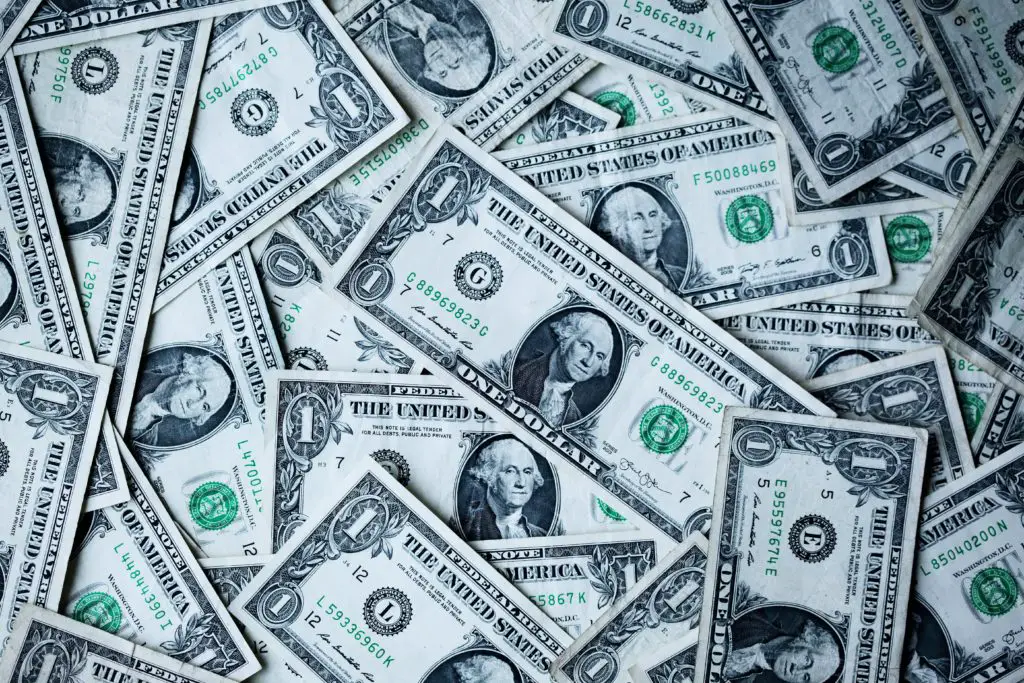 This article explains the ways how Barstool Sports survives and makes money. Making fun, audience engagement, growth, and making money are some of its survival tricks. CPV, gambling, sales through its website, podcasts, subscriptions, banner advertising, and videos are the ways Barstool makes money.
Barstool Sports Survival Trick
Barstool Sports is not usual for everyone because some people might not digest the weird content it offers. Still, it has a wide range of audiences.
The following are the methods adopted by Barstool Sports for its survival:
Barstool Sports believes that a company must get ready to make fun of itself by trying new ideas. It represents how the company is human approachable and acts as a way to grab attention. It generates positive emotions among the customers because people remember and share the content that makes them laugh. However, Barstool Sports has a weird sense of humor.
Audience engagement depends on authentic content. It manages the online reputation of a company because the audience trusts the online reviews of a company. Accordingly, it shares the content it believes in. Audience engagement gets achieved if the website focuses on product benefits along with the features. For that, Barstool Sports Company thinks according to the target audience, and it has achieved this over a long period.
Key people from the company must work too hard during the initial period of establishment. The founder of Barstool Sports Company, David Portnoy, had to go through the same phase. A typical startup grows when the founder creates solid business plans, builds a strong team, finds investors, and offers correct prices, features, and solutions. Thus, David has focused a lot on creating valuable content and spending a lot on advertisements. He made a partnership with the Chernin Group.
Barstool Sports makes money through online content and advertisements. In 2020, the Barstool Sports Company generated revenue of $150 million. Audience engagement plays a vital role here. It offers different types of online content, and this concept is getting adopted by many other companies.
Ways Barstool Makes Money
Barstool Sports' website is not less than an online reality show that includes content related to a wide range of topics that might make one uncomfortable.
The following are the ways Barstool makes money:
1. Gambling
People who bet on betting sites such as Barstool Sports are betting against the site. Thus, the site pays them if they win the bet. Similarly, people pay to the site if they lose. Such companies get a commission from the losing parties in the form of the vig. It is a bit easy because it does not include downloading a specific software application. The company can offer a limited number of bets to the users. The users must select the sport, games, team, and amount to get set for gambling. Some sites might have other ways too. However, Barstool Sports offers this service only in the states that allow online gambling.
2. Making Money From Videos
These videos may or may not get skipped according to the restriction and platform. They run on a wide range of floors. Generally, a company must find the target audience and create engaging video content for them. Youtube Video advertisements can get at most 30 seconds long, while the length for the Facebook video advertisements can be at most 15 seconds. Every time a viewer views or clicks on the YouTube advertisement, the advertiser gets paid $0.10 to $0.30. The skippable ads mostly do not get paid. Barstool uses different platforms such as Instagram, YouTube, Tiktok, and more to display its videos.
3. Subscription
As for subscriptions, the customers get charged regularly if they subscribe. These subscriptions can get renewed or canceled at any time. So, the company generates revenue through recurring payments for the products and services. By the end of 2019, Barstool had sold more than 30,000 gold subscriptions. Subscriptions act as proof of a loyal customer base. The people enter their emails and related details to get converted to subscribers on Barstool Sports. The company continues to work on what the customers must get subscribed to and what the further subscription plans must be.
4. Making Money From Banner Advertising
Banner advertising comes under industrial paid advertising. It encourages internet users to take specific actions if they click on the advertisements. Such advertisements reach a wide range of audiences and combine text, URL, and an image to direct the users to another site. Barstool gets paid when a user clicks on the advertisements shown on its website. Banner advertisements are of various types. However, Banner advertisements offer a lower amount than search ads and might not work against some ad blockers.
5. Making Money Through Cost Per View
Using the Cost Per View (CPV), the user must pay for an on-demand feature that works on single payment billing. The on-demand feature means the user can view the television, webcast service, or selected movie at any time according to personal preferences. Barstool users can watch CPV events on its website, Twitter, and Facebook. They can also watch a part of the videos for free. Barstool is trying to grow its company around this concept, and it usually charges $19 for every such event.
6. Making Money Through Podcasts
It helps Barstool Sports Company the most in revenue generation. Making money through podcasts takes time. So, the company must continuously track the changing customer requirements and produce quality content. Barstool gets paid for running the advertisements of other companies for hosting their advertisements in the Barstool show. Some of the Barstool podcast series are as follows:
Starting 9
51 Strokes
We Gotta Believe
KFC Radio
Barstool Rundown, and more.
7. Sales Through the Company Website
Customers can buy and pay for the stuff offered by the company through its website. They can either pay online or cash on delivery. It is also called E-commerce. Most of the Barstool Sports products are offered in the United States. Other countries such as Canada have a small share in this case. Barstool Sports employees that handle the e-commerce section must help in site maintenance, product development, and merchandise strategies according to seasons, events, trends, and company requirements. This company offers a Buy Now, Pay Later (BNPL) facility through Sezzle. In 2020, Barstool Sports made Global Net Sales of $16.4 million in the United States.
Challenges Faced By Barstool Sports
Barstool Sports Company has faced many controversies and challenges to date. Still, it has overcome most of them.
Some of the challenges faced by Barstool Sports Company are as follows:
Barstool podcasts have no net ratings that make it hard to measure.
This company was asked to improve to lead the world of journalism.
Barstool was accused of stealing original content without giving appropriate credits, harassing, and firing threats for employees.
It had a hard time increasing the number of viewers and customers.
Usage of inappropriate (or uncomfortable) words and images are the other controversies related to Barstool.
Life At Barstool Sports
The employees feel satisfied overall. They get support from the managers and assist in gaining the required skills. They also learn to survive in the environment created by a large brand. The managers communicate well with the employees, and the job roles are clearly defined. The employees must entertain the customers of the company and provide maximum profits to the company.
Conclusion
We can see that the company survives mainly in the world of betting. It has several ways to gain money, but the key sources are podcasts and video advertising. Its uniqueness found in humor, brands, authenticity, and sports has made it more famous. Barstool Sports focuses on creating a loyal customer base and, especially, making more money. It knows that people do not only like what gets published. Instead, they follow what influences them.
Frequently Asked Questions
1) What Different Job Roles Does Barstool Sports Offer?
Answer:
Different job roles offered by Barstool Sports are Sales Planner, Media Manager, Video Editor, Recruiter, Producer, Assistant Controller, Account Executive, Compensation Analyst, and HR Business Partner.
2) What Employee Benefits Does Barstool Sports Offer?
Answer:
Employee benefits offered by Barstool are vision, disability, and dental benefits, Paid Time Off, Flexible Spending Account, and Life Insurance. Employees get paid from $49 to $187 per annum.
3) What Skills And Qualifications Are Required To Get Hired At Barstool?
Answer:
The following are some of the skills and qualifications required to get hired at Barstool:
The employees must get creative, multitask, and be data-oriented.
Must have experience of more than four years in e-commerce.
They must get in line with the fast-growing work environment and new trends and learn to launch a large volume of products in a short period.
They must collaborate with the customer service teams and other related employees.
They must dive deep into the details and think according to the customers.
4) What Are The Dealers, Sponsors, And Partners For Barstool Sports Company?
Answer:
The Owen's Craft Mixers and Revitalyte have signed deals with Barstool, while Alkaline Water Co. is its partner. Yamaha is the sponsor of Barstool.
How Does Barstool Make Money?