Introduction 
Online jobs have become the most preferred jobs, especially after pandemics and lockdown. The best part about online jobs is that you are your boss, you have the flexibility and you can work in your comfort. No need to dress in formals and no need to worry about being late. Also, since remote work is gaining momentum, you can earn a lot in online jobs by choosing the right line.  In this article, we are going to learn about highest paying online jobs.
If you are not sure of which online jobs to pick for getting the best returns, we are here to help you. So here's a list of worth-doing online jobs that can fetch you a good income from the comfort of your home.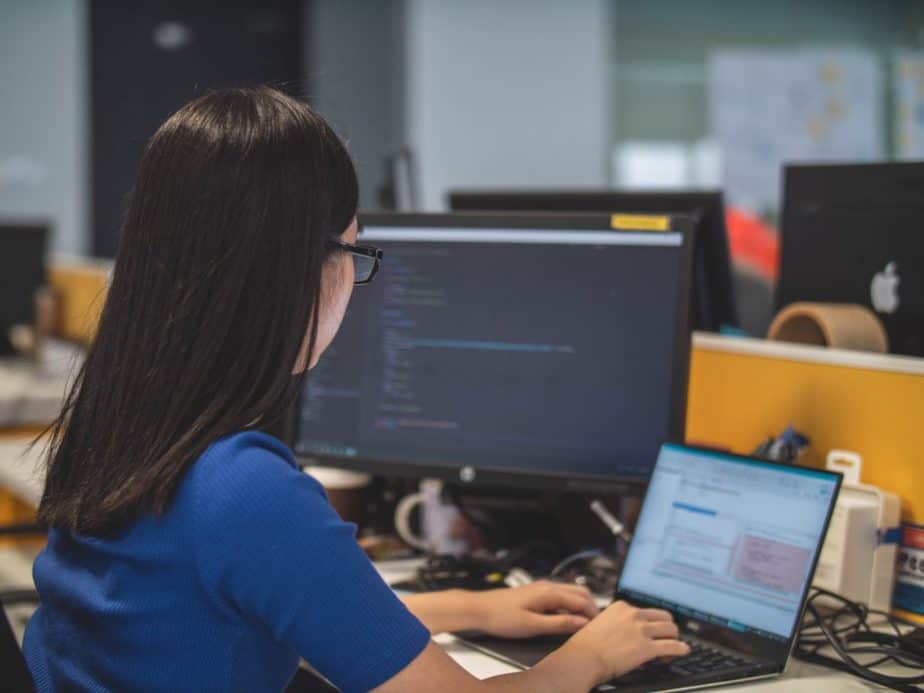 Collection of highest paying online jobs that you can't miss: 
Affiliate marketing: 
Marketing is something that every business requires to promote its products. But guess what! The job of marketing is no longer confined to traditional office setup. You don't need to worry about achieving targets and hear unnecessary words. The new age of work from home has brought a new age of marketing called affiliate marketing. 
Affiliate marketing refers to the process of earning money by promoting the products of your clients. Every time someone purchases your referral link, you will earn a commission. You can use your blog websites, videos, or any other strategy to promote the products and in return earn some commission. 
The best part about this online job is that you can earn a lot even while sleeping by bringing in more leads. 
Expected earnings: You can even earn a six or seven-digit figure through affiliate marketing. But make sure you bring more customers to the client if you want to earn through this online method. 
Blogging and freelancing: 
We are all taught reading and writing from childhood. But hardly anyone tells you that you can earn a great deal of money by writing creative pieces for different websites. You can even start your webpage. All you need is some creativeness and the ability to research the given topic. 
The best part about blogging is that you can write about anything that you feel interested in. If you are a traveler, you can earn money by writing good blogs about your traveling experience. From food to lifestyle, entertainment to the legal industry, pets to cars, the list of topics is endless. 
Some bloggers even earn around 2500 to 10,000 USD per month for their blogs. They are not working the whole day long but by the right approach, they have made their blogs reader-friendly and interesting, which ultimately matters. 
Other perks in blogging: You can not only earn money by writing blogs but several other benefits. Since advertisers approach you for advertising on your website, you not only earn a good deal of money but also some exclusive deals. Sometimes you also get benefits like tour packages, product vouchers, gift hampers, etc. for advertisement or reviewing their product. An advertiser will pay you around 50 to 200 USD for product review which can increase to almost 800 USD with experience. 
Where to find freelancing work? You can get ample freelancing work on Upwork, Fiverr, and other such platforms. You can even search on google or Facebook communities and find various clients who can pay you a good amount of money for your written pieces. You can even earn 3500 USD in a month by doing freelancing work. 
Virtual assistants: 
Another highly paying online job is as a virtual assistant. A virtual assistant is someone who virtually assists someone else. If you have some internet experience, this job can be a perfect match for you. The basic duties that you have to perform in this job include managing Facebook, Twitter, Instagram, and other social media accounts by replying to comments, checking their emails, creating logos, editing videos, etc. 
Virtual assistants can be further divided based on the work they perform. For instance, some virtual assistants are hired only for managing a particular social media account, say Pinterest. Besides this, a real estate virtual assistant is also an option. Your work will include scheduling meetings with the client and checking paperwork while working with an agent. 
Where to get virtual assistant jobs: Virtual assistant jobs can be easily found on Upwork, Fiverr, FlexJobs, and other such platforms. You can even try contacting your favorite websites if they require any virtual assistant and show your related experience. You can even find several groups on Facebook. 
Earnings: A virtual assistant can usually earn around 500 to 2000 USD per month for their services. 
Ad watching job and completing surveys: 
If I ask you what is the most annoying thing about browsing on any website or watching your favorite shows online, what would be your response? Most of you will say that the floating advertisements on websites and videos are the most annoying and the worst are the ones that don't even have a skip option, Right? 
But what if I tell you that these annoying ads can help you earn several dollars? Yes, some platforms pay you for watching some advertisements and giving your feedback. If you have good internet and a lot of free time, this ad watching job is the best job for you. 
Where to get online jobs that will pay you for watching ads? 
You can get several good jobs on sites like NeoBux, PaidAdverts, ClixSense, etc. First, create your account on these websites and then earn by watching the advertisements and submitting your feedback. 
Similar to this job is the job of completing surveys. We are usually asked to fill surveys by the government, research think tanks, or sometimes friends (doing some research) but do they pay you? Usually no! But now you can earn money by completing the surveys. The major reason why companies want you to fill their surveys is that they want to understand the preferences of customers and customize their products and services accordingly. 
Where to get survey filling jobs? You can get ample survey filling jobs on google. But make sure that these are not fake jobs. Also, you can use several websites like branded Surveys, Springboard, SwagBucks, PrizeRebel, American consumer opinion, inbox dollars, etc. 
Expected earnings from this job: You can earn around 1000 USD by filling surveys if you take multiple surveys in a day. 
Online teaching: 
Another online job that you can try to earn money in is online teaching. Since education has also shifted to online mode due to pandemics, you can start your classes on a particular subject and if your teaching style is good, you can earn a good amount of money. 
You can prepare a course and start teaching on any topic like cooking, cake decoration, rangoli, Mehendi, photography, life skills, yoga, time management skills, subjects like physics, chemistry, maths for special classes or any particular examination. If you are marketing your course in the right manner, you can earn a six-figure income from your courses. 
One of the most suitable and easy-to-make courses can be 'learn English courses'. Since there are so many students who want to move abroad and therefore need to learn English, you can earn almost 22 to 26 USD per hour in this job. 
Proofreading jobs: 
Proofreading job is another popular online job that can help you earn a good amount of money. Your major duty is to read the written piece and find errors. You have to make sure that the article is free from any grammatical, typo, or spelling error. 
The job is in great demand because of the flourishing content industry. Every company wants its content to be free from errors. Therefore you can get different proofreading works like checking blog posts, reviewing an ebook, online documents, etc. 
The major skill required for this job is that you should have a good command of grammar and be able to spot errors. 
Expected earnings from this job: Proofreading jobs can fetch you around 30000 to 60000 USD in a year. 
How to get proofreading work? 
You can get various proofreading opportunities on Upwork, click worker, Fiverr, Guru, Lionbridge, Linkedin, etc. 
Virtual bookkeeping: 
Virtual bookkeeping refers to the job of managing the financial statements of the company. It does not mean that you will require a commerce background. Even if you are a beginner, you can help the company in managing its transactions. The basic duties of a virtual bookkeeper are to pay the bills of the client, take care of invoices, prepare financial statements of the business and perform other duties as assigned. 
Expected earnings: A virtual bookkeeper can earn around 60 USD per hour, which means that you can even earn 6 to 8000 USD per month. 
Where to find bookkeeping jobs? 
To find good bookkeeping jobs, you can sign up on Upwork, search on google, join Facebook communities or find some good jobs on LinkedIn. 
Transcription: 
Transcription refers to the process of converting audio files into written documents. If you like to listen to audio and can understand what they are saying, this job is a perfect work-from-home job for you. You are given different audios like court hearings, medical lectures, or other conversations like speeches, reports, conferences, etc. All you need is good listening and typing skills. 
If you have an interest in a particular field you can become a transcriptionist in that field. Some of the essentials for this job are a good laptop or computer for typing the content, a headset for hearing the audio, and a good internet connection. 
Where to get transcription jobs? You can get transcription jobs on upwork, Fiverr, or search on google. Some good websites for beginners for transcription jobs are TranscribeMe, Speak write, Go Transcript, etc. 
Estimated pay for transcription work: This job won't pay you much in the beginning but you can earn 0.6 USD to 1 USD per hour for a transcription job in the beginning. Gradually as you become experienced and your typing and listening skills become good, you can charge higher and your pay can go as high as 45000 USD/ year. 
Photo editing: 
We all love to click photos but we hardly love natural photos. This is why edited photos are becoming popular. Some photographers require someone to edit their clicked photos. You can help them and earn a good amount of money. The job is not concerned with any particular location and you can work from any location. 
So, if you have a creative personality and good photo editing tools, you can earn a good amount of money by doing photo editing. 
Estimated earnings from photo editing job: This job can fetch you more than 75000 USD in a year if you make the photos creative. 
Helping a researcher: 
Another online job that you can do is to assist a researcher in his research. Your job will include giving opinions, conducting research on a given topic, coordinating with the researcher, etc. but you might be asked about your professional experience and qualifications for becoming a research helper. 
Expected earnings: As a research assistant, you can earn around 100 to 700 USD per month. 
Accountant: 
Online accounting jobs are also becoming popular. Since every company requires an accountant to check the financial accounts, some companies prefer an online accountant. Your work will be to go through the financial accounts of the client, check the revenue and expenses, and suggest strategies for financial stability. 
Earnings: An account can earn nearly 55000 USD in a year. 
Graphic designer: 
We often come across the logos and advertisements of different companies. But have you ever wondered who designs these logos and graphics? It is the job of a graphic designer. 
Graphic designers are called upon to prepare logos for the company, use stylish fonts, eye-catching graphics, and prepare advertisements. This work is no longer confined to a traditional office setup and you can work as a graphic designer even from your home. 
So if you want to earn a good deal of money from your creativity and good knowledge of graphics, this job is the best online job for you. 
Expected Earnings in graphic designer job: You can earn around 3400 USD in a month. 
Paid to click jobs: 
Another great and easy online job that is suitable even for a beginner is a 'paid to click' job. We all know that the companies that promote their brands use different marketing strategies, one of which is 'paying the people for visiting their website'. This is done to increase the visibility of the webpage. 
So if you don't have any special skills to offer, you can start your online journey by working in collaboration with a pay-to-click website. 
How to get paid to click jobs? 
To get this job, you have to first create an account on a 'pay to click' website and then you will see various web pages after which you can earn payments through Paypal. 
Expected earnings: Based on the time spent, you will be paid 0.01 to 1 USD and with the right strategy you can earn around 2000 USD. 
Reading articles and getting paid: 
From the very childhood, our parents have told us to read and read. But now you can actually use this reading habit to earn money. Certain websites pay you for reading articles and online books. Based on the amount of time you spend reading the online text, you can earn a good deal of money in your bank account. So you can shoot two targets with one shot: acquire knowledge by reading books and get paid for reading. 
How to get paid reading jobs: Various platforms that you can check out to earn money from reading are Online book club (which asks for book reviews), Women's review book, Reedsy discovery, Kirkus media, etc.  
Expected earnings: The pay for reading a book depends on the time spent, the depth of the text, and the website you use. For instance, an online book club will pay you around 5-60 USD while you can earn around 100 USD on some websites. 
Playing games and getting paid: 
We all remember those days when we wanted to play games but our parents stopped us and asked us to study. But at that time your parents did not know that you can get a good amount of money by playing games. Yes, you read it right. If you are fond of playing new games, you can use this hobby to earn money. 
Why is someone paying you for playing games: one question that might be coming to your mind is why would anyone pay you for playing games? The reason is simple. Some game developer companies want to check their games and for the same, they hire different remote workers. 
Where to get game testing jobs? Some of the popular websites for getting money through games are Swagbucks, Inbox Dollars, HQ trivia, pogo.com, quick rewards.com, etc. 
Expected pay in-game testing jobs: 
You can earn around 1 USD for each game played. Some websites even pay you around 2500 USD for completing certain rounds of a trivia quiz. 
Website tester 
We visit various websites on a day to day basis. But no one pays you even if you tell them flaws in their websites. So if you are someone who pays a lot of attention to details and wants to recommend some changes in the websites' interface, you can take up the job of website tester.
The best part about the job is that you don't require a technical degree for this job. the company just wants to make sure that normal people (who are not from technical backgrounds) can easily access the website. 
Your main duties would be to see if the website can be properly navigated. After you have visited the website, you will be given some tasks or questions to give your feedback on the website. You will be asked to tell what was the easiest option on the website and what you found difficult. 
How to find website testing jobs? 
Some of the platforms that you should check out for getting website testing jobs are Respondent (which is one of the highest paying websites), User testing, Enroll, User Feel, testing time, Try my UI, Validity, etc. 
Expected pay from website testing: You can earn almost 100 USD for an hour by testing the websites. If your testing exercise is only for 15 minutes, still you can earn around 40 USD and if the time exceeds, you will fetch extra income. 
Rounding up: 
These online jobs will help you become your master and earn a good income. You don't need much training and skills for this job. Just a little practice and you can start earning more than 3000 USD per month without even worrying about your boss' scolding. Make sure that you work hard to establish yourself in your field and don't believe the wrong myths saying that you can become a millionaire in one day. 
FAQs (Frequently asked questions): 
Ques1: Is there any app that would pay you without doing a lot of work? 
Ans: Yes, some apps can help you earn money by browsing the internet. For example, if you use Swagbucks for your search rather than google, you will earn some points. Using these points, you can get some money on Paypal or some gift cards from various e-commerce websites like Amazon. 
Ques 2: Can cashback from websites help in earning a good amount of money? 
Ans: Yes, some cashback websites like Ibotta, Rakuten, Acorns, etc. can help you in earning. These websites pay you $5 to $50 as a bonus for online purchases. As a result, some people have even earned more than 2000 USD in a month from this cashback. 
Ques 3: Which countries pay the highest amount of money for online work? 
Ans: The top countries are: USA (almost 48500 USD), Spain, United Kingdom, UAE, etc. 
Ques 4: Which jobs are more suitable: online jobs or offline jobs? 
Ans: Online jobs are considered more flexible and these also pay more than offline jobs. But if you want to work in an office environment with colleagues, an offline job would be better for you. 
Highest paying online jobs – Know more