Recently Facebook has changed its name and has become Meta now. Along with the company name, company logo, company identity have also changed. The company has a tagline to describe its culture. "Move fast. Be Bold. Be yourself". But what is the message Facebook wants to convey through this tagline? Let's know Facebook Culture.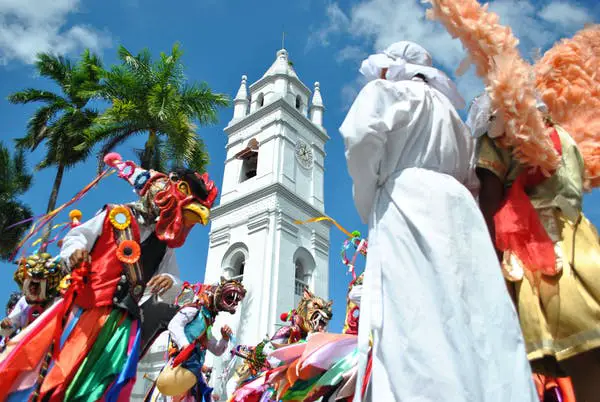 As we already know that some of the great minds work there. People working on Facebook are highly skilled and can take on challenges. Facebook encourages its employees to face challenges and solve them and create a global impact. And all this maintains uniqueness and authenticity.
Facebook knows how to stay at the top and eliminate competition. By acquiring Instagram and WhatsApp, Facebook has shown its over-the-top working strategy. And now after changing its name it has set new marks for itself.
There are some varied opinions about Facebook Culture in general. There was a time when Facebook was one of the destined places to work. Now also it is, but some news and information coming out in recent times raise many questions about work culture, inside environment, work-life balance, stress-free working conditions, etc. 
Let us try to find answers to all these questions in the article.
What is the culture at Facebook?
Facebook supports a healthy environment where people work with high energy. They are provided with equal benefits, a holistic and inclusive environment that gives some relaxation along with an opportunity to connect with other great minds and build a strong network. Along with this Facebook encourages the formation of communities where the same minds can connect and interact with each other.
What are the 5 core values of Facebook?
There are 5 core values that Facebook accounts for.
Be Bold-It is directly related to taking risks. Facebook encourages its employees to take risks. Take the steps for problem-solving. Accept challenges and solve them. There is no system of blaming the other person or waiting for some orders. 
It is simple if you find any problem you are free to solve. And this type of nature is highly appreciated in the company. Such an atmosphere is encouraged.
Focus on Impact-Facebook encourages to bring change in society. To solve the problem of the community. The company itself is a remarkable example of creating an impact. The company strongly believes in bringing a change in people's life. 
It has a motto of building out communities and making their life convenient. Look at the first app we use in the morning. For most of us, Whatsapp is a product of Facebook. This is a great example of leaving an impact.
Move Fast-Facebook wants its employees to be a fast mover and take the first-mover advantage. Facebook promotes a culture of quick action and implementation. They believe that one best idea needs to be implemented quickly otherwise it will be copied.
No task has to be on the pending list for a long time. And hence all the employees are always under a dilemma of not getting enough work done. Every small step is taken, every small bug is fixed with the speed of light. "Code wins the argument every time".
Be Open-Facebook promotes an encouraging, growing environment where everybody learns something from each other. And for this one needs to be open to accepting the ideas of the other person. 
People working at Facebook always help you in growing. There is an open environment where you are free to express your views and share your ideas. There is no such internal politics as claimed by many employees except a few.
Build Social Values-Creating a social value helps to thrive in a community, hence it's equally important to build certain social values. By creating social values one becomes a part of a community. And the mission statement of Facebook says bringing people closer.
So this one core value of Facebook of creating social value is for the betterment of communities. To connect, interact and hold a conversation with someone who shares the same belief as you. Having similar values creates a mutual understanding which creates a long-term relationship.
Working Hours at Facebook
Facebook provides flexible working hours to its employees. There is no hard and fast rule to work in the office. They have an option to work from anywhere. Do it from home, come to the office if you want, or have a combination of both. It is up to you where you are more comfortable.
Facebook's mission and values
The mission is to open up the world and to give people the power to share anything which they like and what matters to them. Its main objective is to make the world feel more connected. It has its mission aligned with its users. The people who use the app. 
The connection is not restricted to friends and family but to becoming a part of a community where like-minded people can come and exchange their thoughts. They can easily share what they think about an issue.
The percentage of motivation of employees at the company is quite high. It goes around 64 percent. The employees working there are much more concerned with the company's vision than their salary.
The company has successfully been able to retain its employees for the long term who abide by the mission and vision of Facebook. Comparably has published data of the employees' alignment and connectedness with the company's mission statement.
In the year 2018, it was ranked third to be the best company to work in. But in recent years there have been some problems in the company. There has been some news which states that the company spreads hate, promotes irrelevant content on its platform. 
And to your surprise, this allegation was put up by one of the employees of Facebook named Frances Haugen. According to her, the company is focused more on making money than the public.
Facebook Cultures Issues
Recent articles have depicted the inside story of the work culture at Facebook. There have been some complaints regarding the pressure they face to drive user engagement. And there have been certain complaints of sexual harassment with female employees by the seniors.
Other than this, high performance is expected. Some news channels have named it as 'cult' culture, where high performance is expected from the employees. It creates undue pressure on them. 
There is a form of a grading system where grades are given to the employees as per the work done. This exercise is done twice a year. There is a risk of getting fired anytime to a major chunk of the employee population.
Pros & Cons of Working at Facebook
Pros
Good Pay
Meals are supplied free of cost and most of the time the canteen area will have your favorite food item.
Birthdays are celebrated
The company provides almost all the services such as health, medical, barber, dentist, salon, etc. free of cost.
Cons
Due to the open workspace, there is no privacy for the employees.
Sometimes two employees may rub elbows as there are no boundaries and a wide table.
Employees at Facebook are expected to know each and everything hence they need to be ready with instant solutions for a problem.
How is the Culture of Facebook different for app users and employees working there?
When people were losing jobs amidst covid Facebook was hiring. According to statistics, the staff at Facebook has increased by 25 percent. There are some things in common for the app users as well as the people working there. 
Socializing is the key. The app also promotes socializing with other people and the company's culture also promotes socializing. Having an extrovert personality is highly appreciated. Another thing is that company information is easily accessible for the employees to work upon. Not all the data information is hidden and access is strictly monitored.
Facebook Culture Reviews
The individual reviews vary from person to person. Some have faced certain challenges while working like internal politics, more workload, a lot of restrictions to do the work. On the other hand, some people think that the environment is good for growth, people are supportive and motivating.
One of the most liked things about Facebook is flexible work timings. There is no restriction of location that you have to work in the office itself. Although many people want to work in the office they hold a complaint of longer commute time.
Views of the CEO of Facebook
"People don't care what you say, People care what you build" Mark Zukerberg. The CEO of the company is quite young and tries to have an energetic environment. Every week there is a question around where Mark asks questions to the employees about the company's culture, challenges if any, problems they are facing, etc. He abides by the mission of the company that is to make the world closer.
Benefits or Perks of working at Facebook
The benefits of working here are huge ranging from all the health benefits, insurance, food and beverages, tourism, etc. are provided to the people working here. A comfortable working space is there for everyone so that no one faces any discomfort while working.
Facebook takes their corporate culture very seriously and works to keep it encouraging. Every employee has been provided with wide desks and there is a frictionless office space where you can work comfortably.
Conclusion
Although some serious allegations raise questions on the company's culture, Facebook continues to hold a good position in the list of companies where people aspire to work for. The company continues to evolve and grow.
It has acquired other successful platforms which are quite popular and most-used apps. And after the change of name "Meta", the company has set new expectations and boundaries.
Frequently Asked Questions
What is the Hacker Culture at Facebook?
There is a special culture that is followed inside Facebook called the Hacker Culture. According to this culture, the best idea needs to be implemented and the person doing this is winning. The code wins at the end instead of an argument. People management is not so important as having a great idea and implementing it as early as possible.
Where is the Headquarter of Facebook located?
The headquarters is located in California, United States. The name of the place in Menlo Park. It is a dream destination for the employees. The office is very big and beautiful.
How is hiring done at Facebook?
Hiring is done as per the company norms. They hold the values and value criteria that have to be fulfilled by every new hiring. Hiring is an important process as the company COO says the culture of the company is defined by the hiring criteria.
What is the atmosphere at Facebook?
The atmosphere is competitive. As one of the largest companies in the tech industry, there is a lot of expectation from each employee to do their work in the best possible way. And the person who shows the results is appreciated. 
Although teamwork is encouraged if someone feels they want to work upon an individual project then they can work independently. And all the access to data will be given to them. From senior to junior everyone has the freedom to express their views openly.
Does Facebook hold a strong culture?
Yes, many people who work here or know the company well have said that the company holds a strong culture. The company is quite particular about the company's internal culture.
What is the leadership style of CEO Mark Zuckerberg?
No doubt that Mark Zuckerberg is one of the youngest CEOs of such a successful tech giant. And constantly strives for innovation and growth. He encourages everyone to give out their best. He is said to be having a transformed personality and a unique style of leadership. 
Is Facebook a good place to work in the year 2021?
According to Business Insider, the review rating of Facebook in terms of work environment is 4.4, which makes it a dream place to work. People with relevant skills want to work at Facebook and constantly aim to work there.
Other than the regular employee's Facebook rewards an individual who may find a bug in their app and report it to the company. The company pays a heavy amount along with an appreciation certificate.
Is working at Facebook stressful? 
Just like any other question, it is also a relevant question to ask whether the working environment sucks. The answer is yes because people working there always feel that there is more work left to be done. As no one is satisfied and hence this attitude created some form of stress for the people working there.
Screenshot of Grammarly with a score above 80
Facebook Culture-Know More